Jun 19, 2019
Gallery - Niji No Sato amusement park
---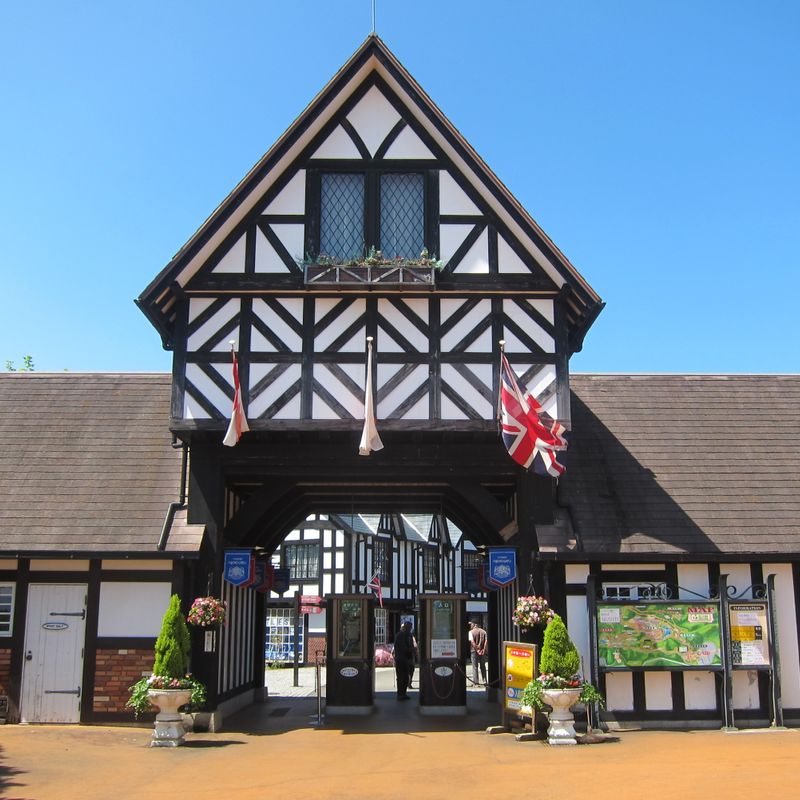 The Izu Peninsula in Shizuoka Prefecture is a great place to escape from the hustle and bustle of Tokyo. Just a 40-minute ride on the Shinkansen, or 90 minutes by local train, will bring you to the beautiful peninsula full of nature and great beaches, especially for surfing. There are so many nice places to explore in the area that it is hard to decide where to go first.
I've visited Niji No Sato amusement park, a very unique park designed in a western and Japanese styles. The park has different themed areas like the British Village, Canadian Village and the Japanese area. All of them look very authentic and fits perfectly into the beautiful surrounding mountain area.

The main attractions of Niji No Sato are the old Romney Railway and the Romney Bus, which will you bring to the different villages within the park. There are four different types of the Romney Railway which are originally from England. The special thing about these trains is that they are driving on a 15-inch (about 38 cm) wide track and the train itself looks like a miniature train for kids.

The train runs from the British Village to the Canadian Village in around 10 minutes, passing through the beautiful mountain area. Especially for kids and train lovers, the ride really is a must!

Let's have a look at the other areas of Niji No Sato park:


British Village (イギリス村)
The entrance of the amusement park is a small British Village, which will send you back to good old British times. There are many authentic, old-looking British houses, which are little shops, resting areas and restaurants. You can also find a small toy museum, where you can try out different old British games.

Since the Romney Railway will start from the British Village, you can also find a small train station incl. an old waiting room and even many station staff. It all looks amazingly real!

There is also a small museum where you can see all kinds of trains which are used in the park (which train is used depends on the day) and also take a small ride. Even the popular station stamps can be collected there.


Canada Village (カナダ村)
After a short ride on the train you will arrive at Nelson Station in Canada! The small village, with its beautiful and colorful houses, looks really like an small, old Canadian town. There is a very nice playground for kids but you can also try out some outdoor games for adults or enjoy some ice cream at one of the cafes. The Indian town next to the station offers a huge adventure park with huge sliders for older kids.

One of the main building hosts a kaleidoscope museum where you can enjoy 20 different kinds of kaleidoscope from Japanese and foreign artists.


Fairy Garden (フェアリーガーデン)
Just next to the Canadian Village is a beautiful garden full of roses and other flowers -- a perfect place for a walk and for enjoying flowers and maybe you can even hear a fairy singing.


Handicraft Village (匠の村)
The handicraft village also called Takumi Village is on top of a mountain. You can walk there through a beautiful hydrangea garden or just use the Romney Bus. There are several old Japanese straw houses here where you can do different kinds of handicraft like painting a treasure box, weaving something or making a ceramic bowl. It's a really nice place for kids to try out their creativity.


There is also a viewing point over the mountain area from which you can see Mt. Fuji on clear days.

If you love cosplay there is even an old straw house just for cosplay photo shoots. You can change your clothes there, do your make up, and use the old style house for the photo shoot. In fact, the whole park area is really cosplay friendly and perfect for taking different kinds of cosplay photos.


Izu Village (伊豆の村)
The small Izu Village at Niji No Sato is full of restaurants and souvenir shops. Like many villages in Izu all buildings are on the mountainside which gives the village a very nice atmosphere.

There is also a small Japanese Garden with a small pond and a giant wooded bridge, which is really impressive.


Niji No Sato entrance fee
Adults: 1,200 yen
Children: 600 yen

How to get there:
From JR Mishima Station use the Izuhakone Railway Sunzu line to Shuzenji Station (around 30 minutes).


From the south exit of Shuzenji station use the Tokai Bus for around 20 minutes (Line 3 to Rainbow Town) and get off at Rainbow Town.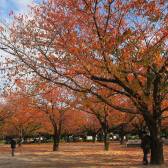 I´m a german girl living in the center of Tokyo, but my true love belongs to the countryside of Japan (especially Chiba and Hokkaido). I love traveling in Japan and explore hidden areas.
I want to help people with my articles to get in touch with the Japanese culture and all the beautiful places you can explore.

Besides traveling around, I love trains, handcraft and my little rabbits.
---