Dec 10, 2018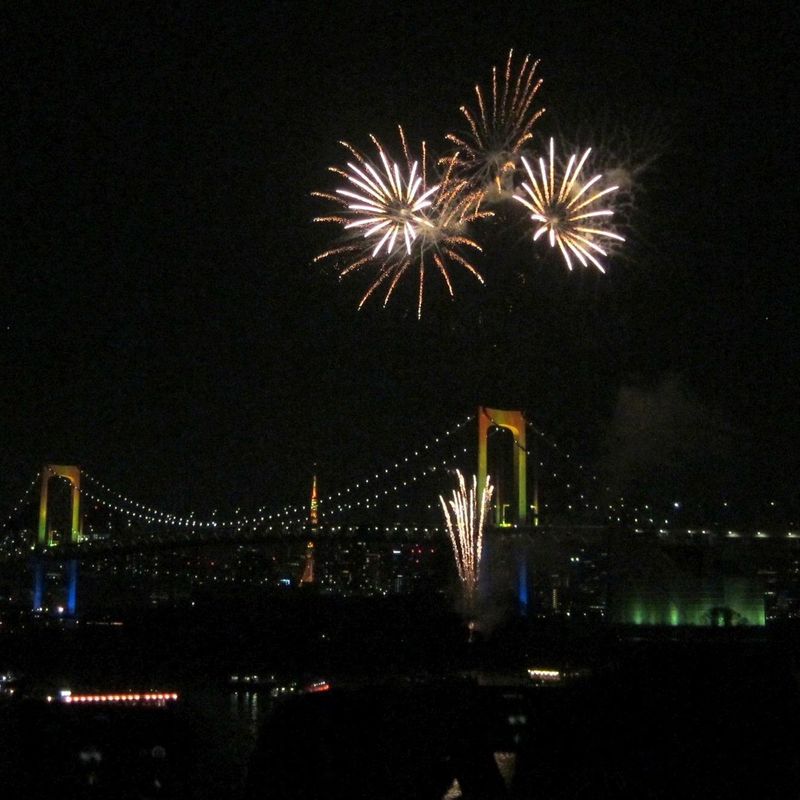 One of my favorite events during the Christmas season in Tokyo are the rainbow fireworks. The whole December it is possible to see every Saturday a great firework from the beach of Odaiba. The firework is a little bit shorter than usual fireworks, but still very impressing.

The firework starts always at 19 h, but it is recommended to be there earlier, since it can get very crowded. If you visit the fireworks on December 22 you can experience something very special. Only on that day the firework is accompanied musically. It is really a great show to hear and see how perfect the music works together with the firework.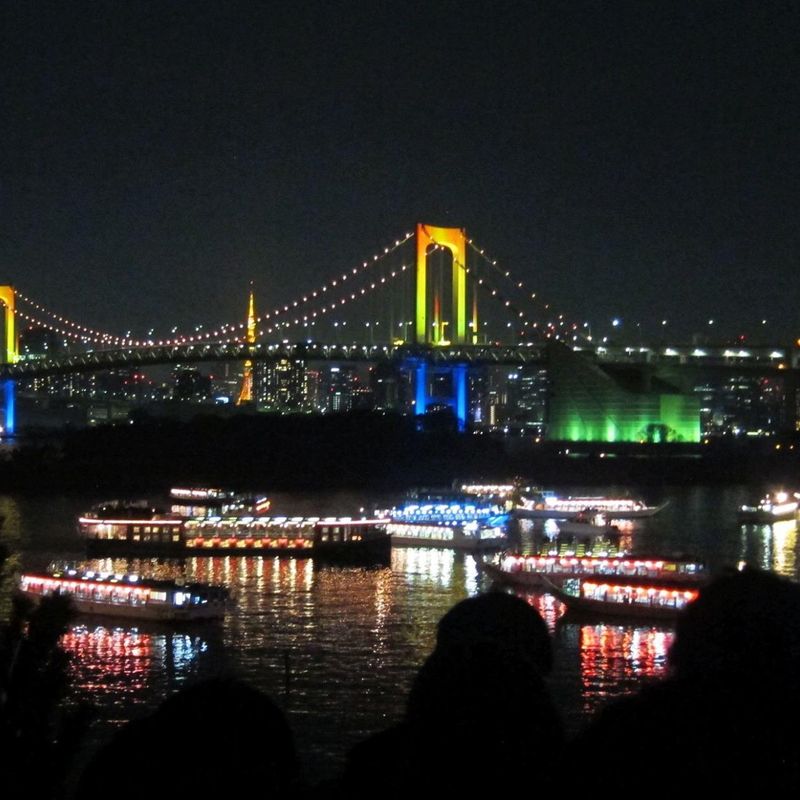 As one of the most beautiful night views of Tokyo it is even possible to see the fireworks from a traditional boat just in front of the rainbow bridge. Depending on the plan of the boat prices vary from 10.000 – 20.000 yen per person.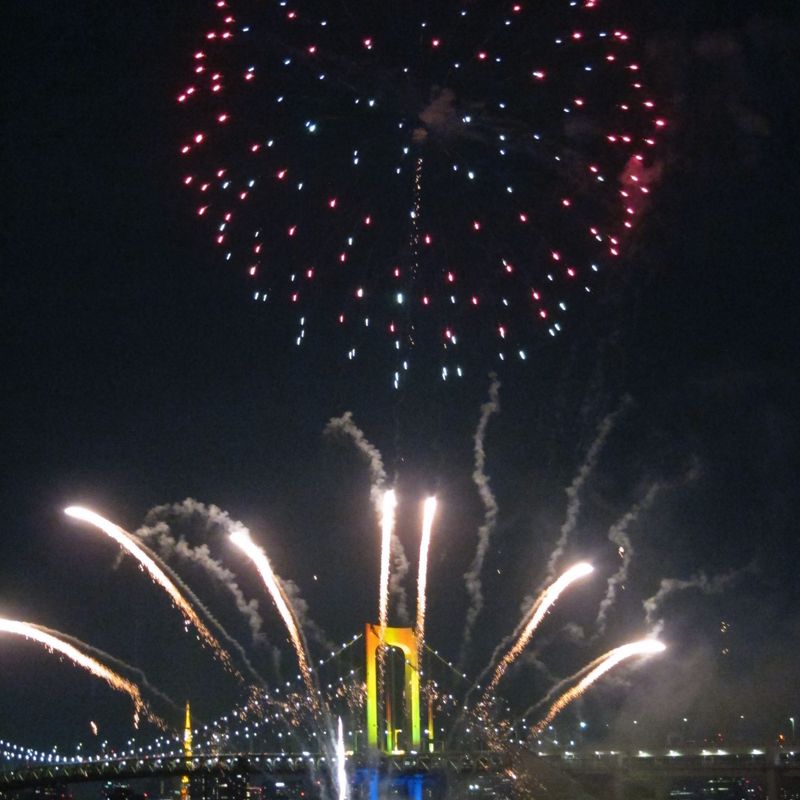 After the fireworks you can have a romantic walk around all the illuminated spots around the Oaiba beach park or close to Diver city. Even the popular Fuji Terebi Building will be light up in a Christmas style.

Event Schedule:
December 1, 8, 15, 22, 29
Starting time: 19 h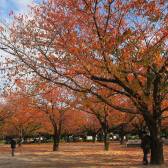 I´m a german girl living in the center of Tokyo, but my true love belongs to the countryside of Japan (especially Chiba and Hokkaido). I love traveling in Japan and explore hidden areas.
I want to help people with my articles to get in touch with the Japanese culture and all the beautiful places you can explore.

Besides traveling around, I love trains, handcraft and my little rabbits.
---
1 Comment
Didn't know about this. Looks great. Thanks for the info