Jan 26, 2018
Living in Tokyo and going around by train can get very expensive if you have to use trains every day. In case you are just using the Tokyo subway (Metro) there are a few tricks to save a little bit of your hard earned money.

Pasmo/Suica Card
The Pasmo/Suica is a non-contact, rechargeable electronic ticket in the form of a credit card-sized chip card that can be used in the Tokyo area and partly also in other areas of Japan. The card makes it very easy to use the subway by just taping the card on the ticket gates when the fare will be charged. You don't need to buy a paper ticket. Also, you are getting a small discount by using the card.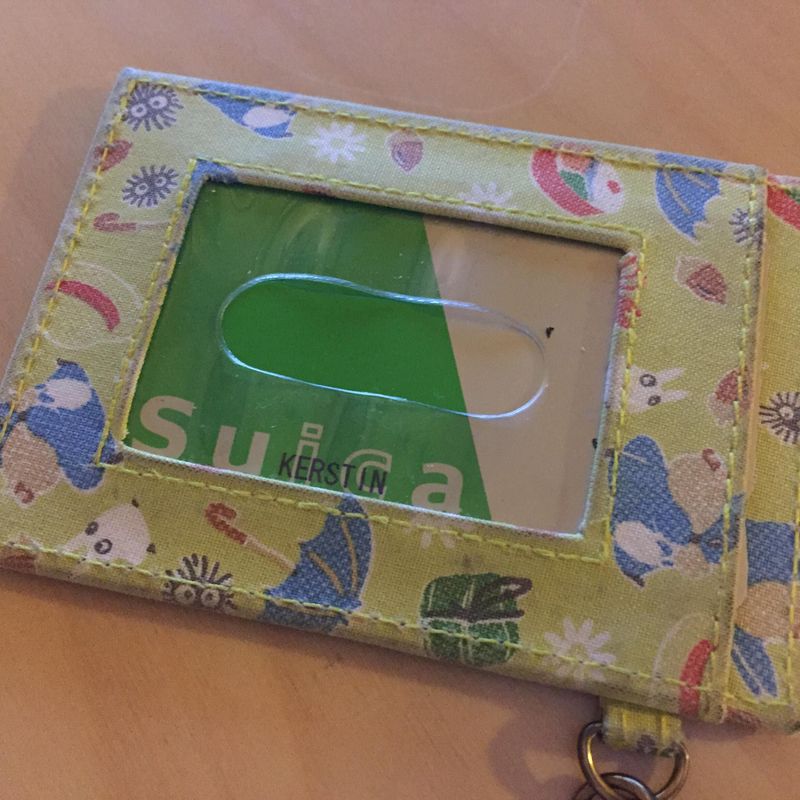 Changing trains
Have you ever seen, that some gates have different colors than others when changing to a different subway line? Those gates (often in orange or pink) are for people who are changing the subway line and don´t want to fully check out of the platforms altogher. If you tap on these gates, no extra fee will be charged to your card. If you just use a normal gate, you have to pay twice.


Coupon tickets
The Tokyo subway (Tokyo Metro) offers three kinds of coupon tickets, which can be used at any subway station. The Ordinary Coupon Ticket is sold in a pack of 11 tickets and has no time or day restriction. The price of those ordinary Coupon Tickets is the same as if you buy 10 regular tickets. The good point about it is that you will get one ticket for free.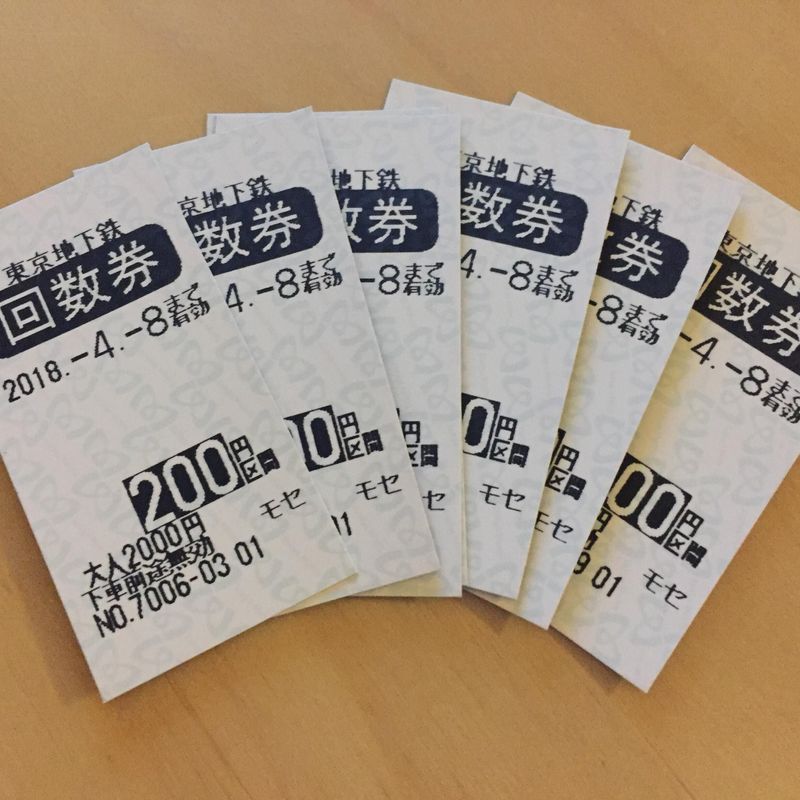 The second Coupon Ticket is the Off-Peak Coupon Ticket which can only be used Monday - Friday 10 a.m. to 4 p.m., Saturdays, Sundays and holidays as well as December 30 - 31 and January 2 – 3 and comes in a pack of 12 tickets.


The third option is the Weekend/Holiday Discount Coupon Ticket, which can be used only Saturdays, Sundays and holidays as well as December 30 - 31 and January 2 – 3 and comes in a pack of 14 tickets.


Tokyo Metro 24-hour Ticket
The Tokyo Metro 24-hour ticket offers unlimited rides on the Tokyo subway for 24 h. It costs 600 yen for an adult and 300 yen for children. The ticket is perfect if you are using the subway very often. It is even possible to use it in the evening of the first day and keep using it the next day, until the evening.

If you are planning your day in Tokyo very well, you can save a lot of money using the methods / tickets above.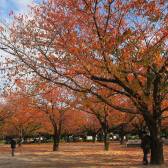 I´m a german girl living in the center of Tokyo, but my true love belongs to the countryside of Japan (especially Chiba and Hokkaido). I love traveling Japan and explore hidden areas.
I want to help people with my articles to get in touch with the Japanese culture and all the beautiful places you can explore.

Besides traveling around, I love trains, handcraft and my little rabbits.
---
1 Comment
Great advice! I didn't know about the orange and pink gates so thanks for that information. If you're heading to Tokyo as a tourist I can highly recommend the 3-Day special passenger ticket for travellers. It gives you unlimited transit on all nine Tokyo Metro lines and all four Toei Subway lines and it's just 1,500 yen! We certainly saved a lot of money using this ticket when we were in Tokyo in September last year. Here's a link if you want to buy these tickets during your short stay in Tokyo: http://www.metro.tokyo.jp/ENGLISH/TOPICS/2016/160204.htm