May 15, 2019
Japan has about 6,800 larger and smaller islands. Many of these islands are uninhabited and inaccessible, but some can be visited just for a day. One of those islands is Sarushima close to Yokosuka (Kanagawa Prefecture), in Tokyo bay.

The island is just 10 minutes away by ferry from Mikasa Port and has an area of just 5.5 hectares. It can easily be explored in just 1 hour.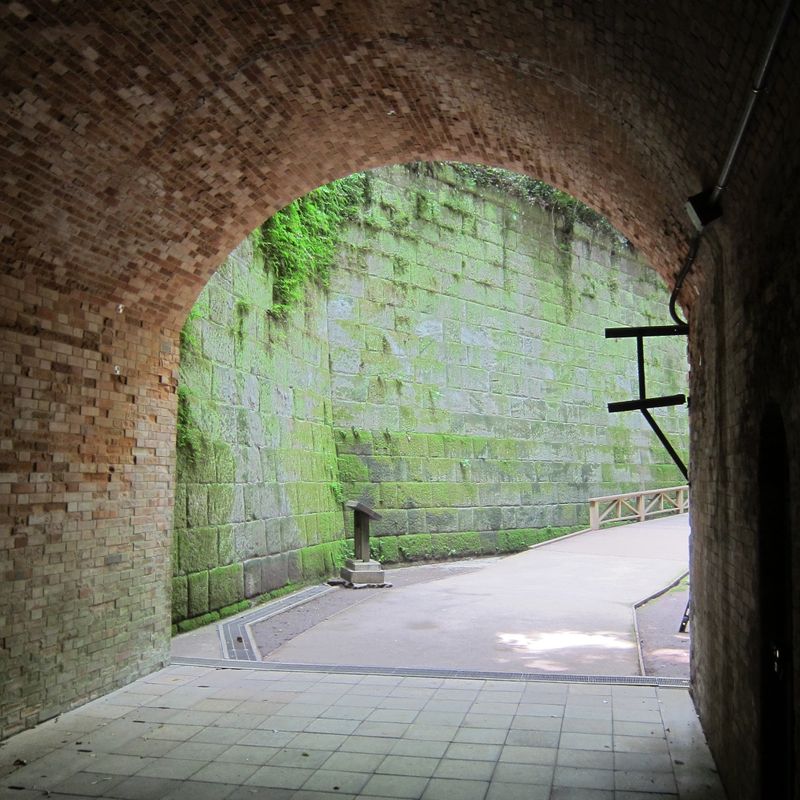 Sarushima has a very interesting history. Due to its strategic position close to the Pacific Ocean and Tokyo Bay the island was once a fortress used to protect Tokyo/Edo. Huge gun batteries and guns were placed on the island the remains of which, along with the barracks, are still visible.

Just a five minute walk away from the beach you step into a totally different world. Thick French brick walls, dark tunnels and the remains of gun batteries give the island a totally different vibe.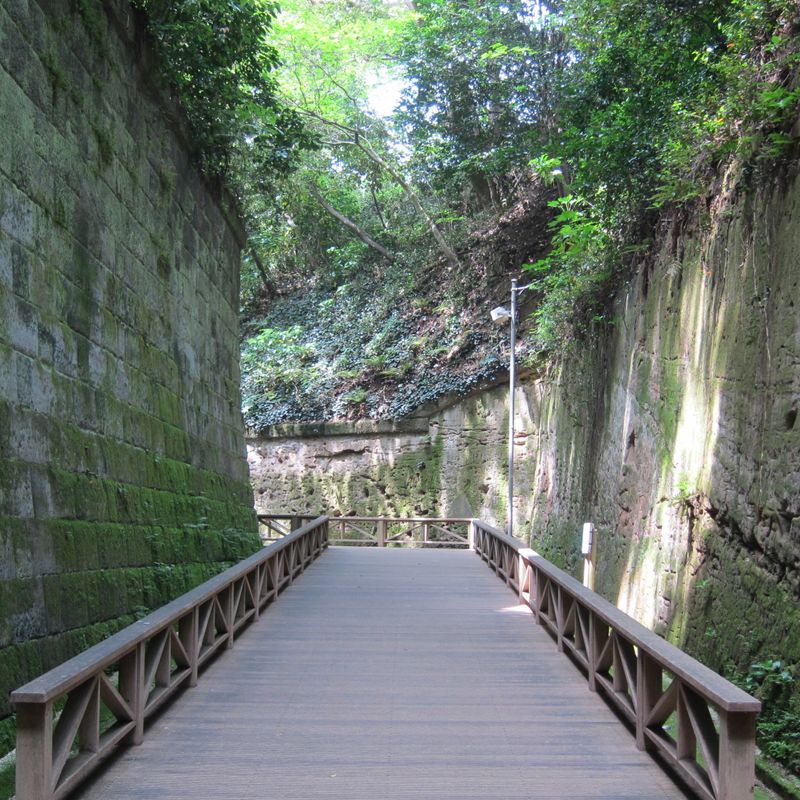 Especially the tunnels and the beautiful red bricks, which are mostly overgrown with tons of green moss, create very nice scenery. The area is famous for being the inspiration for one of the most popular Studio Ghibli anime, "Castle in the Sky". Also, many other areas of the island are seen in popular Japanese movies and dramas.

Even during my visit there were several photoshoots taking place with professional models, but also some cosplayers were using the island to get some cool photos of their game cosplay.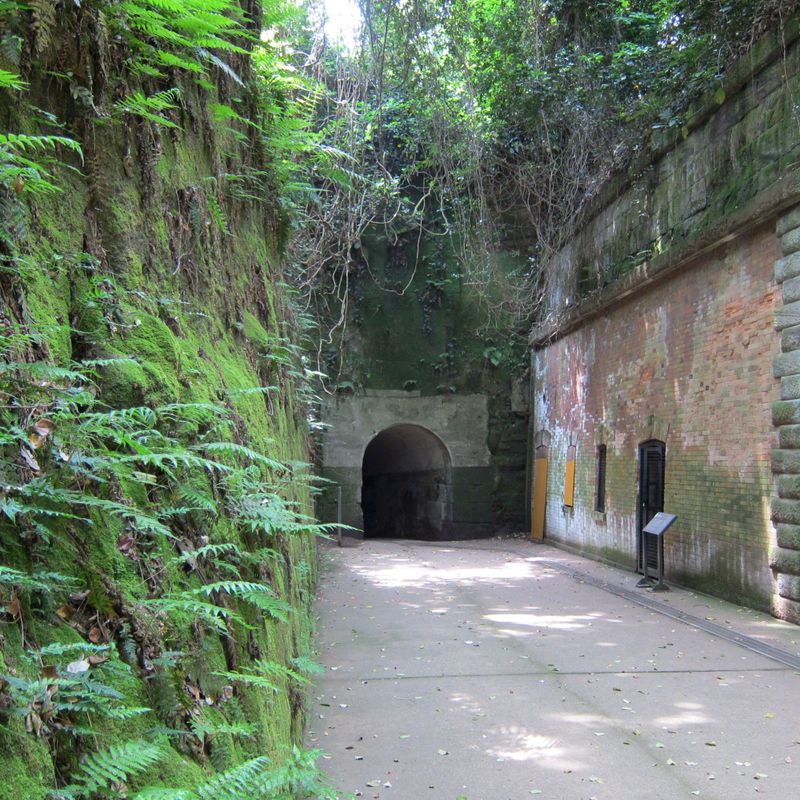 During the summer season Sarushima is mostly used by the locals as a BBQ and swimming spot, because of the very nice sand beach. It's possible to bring all the BBQ equipment to the island, but you can also rent it out there. There is also a nice café, where you can have a snack or small lunch on a really huge terrace, which is only open from June – August. You can also find several picnic spots on the island, which have a nice views over the ocean or to Yokosuka.

Also only during the summer, it is possible to join the music festival, "Tropical Disco -10 summer days-" on Sarushima, where you can see different artists rocking the beach. Tickets for the festival can be bought in advance for 2,000 yen or "at the door" for 2,500 yen. The price for the ferry and the island entrance fee is not included and has to be payed separately. During that time the island ferry service operates longer than usual, but staying overnight at the island remains totally forbidden.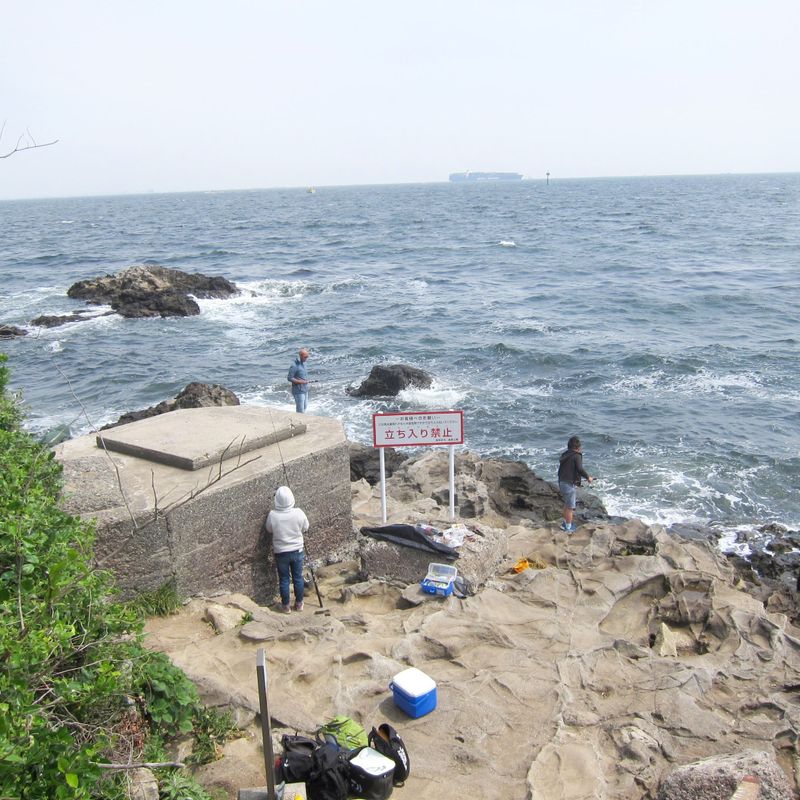 Sarushima is also a very popular fishing spot. Small fishing spots are dotted everywhere along the coastline, where you can easily catch fish. You should be careful though, since strong winds from the east can be quiet dangerous. If you don't own any fishing supplies, you can also rent them out at the beach house.

Sarushima is really perfect for a family trip to enjoy the beach, do some fishing or explore the history side of the island. If you want to visit the island during the summer season it is recommend to go there very early, since it gets very crowded.


Access
From Shinagawa or Yokohama station use the Keikyu Line to Yokosuka-Chūō Station (around 60 min.). The Mikasa Pier, from where you have to take a ferry, is around 15 min. walk away from the station.


The ferry leaves every hour (first one at 8:30, last one at 16:30).


Admission
The roundtrip costs 1,500 yen, which also includes a special entrance fee of 200 yen to the island. Kids under 5 years old are free.
Kids between 6-12 years old = 750 yen.
Kids between 13-15 years old = 1400 yen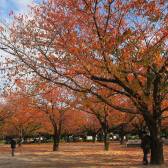 I´m a german girl living in the center of Tokyo, but my true love belongs to the countryside of Japan (especially Chiba and Hokkaido). I love traveling in Japan and explore hidden areas.
I want to help people with my articles to get in touch with the Japanese culture and all the beautiful places you can explore.

Besides traveling around, I love trains, handcraft and my little rabbits.
---