May 4, 2019
Gallery - Japan Spring - a stroll through Tokyo during Golden Week
---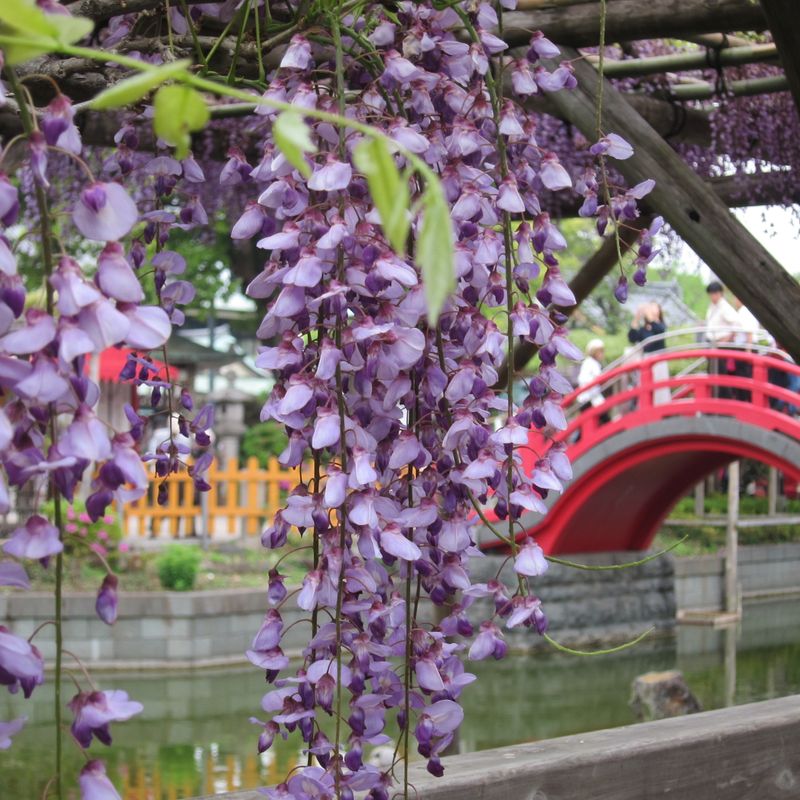 Usually I don't spend much time in Japan's capital Tokyo even though I've been living here already for many years. I always like to avoid crowds, which can be very difficult in such a mega city. Of course Tokyo has a lot to offer everyone, so much so that it can be very difficult to decide what to do. Let's have a look at some exhibitions and parks I've really enjoyed during the long Golden Week this year.


Ghibli Exhibition & Tokyo Metro Stamp Rally

Already months ago I was looking forward to the "Toshio Suzuki and Ghibli Exhibition" at the new exhibition hall Edocco next to the Kanda Myojin Shrine. The exhibition of the famous Studio Ghibli (My Neighbor Totoro, Spirited Away ..) is mostly about it's producer, Toshio Suzuki, who was involved in most of the Ghibli films and also designed the titles and advertising slogans for them. The exhibition therefore focuses primarily on calligraphy and the words he has used. If you cannot read Japanese the exhibition might be a little bit boring but there are also some nice exhibition pieces like the bathhouse (sento) from Spirited Away or the giant Yubaba / Zeniba oracle.
You can also get some special designed goods which are only available during the exhibition time period at the Edocco shop and also at the Myojin Shrine.
If you are a huge fan of the studio Ghibli especially of Spirited Away, I highly recommend this exhibition which runs from 04/20 to 5/12.

Admission: 1,300 yen

Also, there is a cooperation between Tokyo Metro and the exhibition. You can collect eight different stamps around Tokyo. Three can be found at a metro station and the others are at different restaurants and stores close to the exhibition site. All stamps have a Ghibli motif, which of course makes the hunt even better. If you have three stamps, you will get a clear file of the exhibition for free. If you collect even more, you can win a bigger price.


Kameido Shrine Wisteria Festival

Since spring is a season for flowers I really love to enjoy every kind of beautiful flowers. Even the center of Tokyo has many nice parks where you can enjoy a great variety of flowers. One of my favorites is at Kameido Tenjin Shrine close to Kinshicho or Kameido station in Tokyo's Koto Ward. The shrine area has a small pond with many beautiful red bridges which invite you to take a walk. (In February you can enjoy many beautiful plum blossoms at the small garden in front of the shine.)

The main season for enjoying flowers here is at the end of April to the beginning of May, when all will be full of beautiful violet wisteria hanging down everywhere. They are not only beautiful, but also have a really great smell.
Even though the shrine park is not that big, it is really worth a visit. Alternatively you can also visit the Ashikaga Flower Park, 1 ½ hrs away from Tokyo in Tochigi Prefecture which and offers way more wisteria flowers.


Tokyo Metro Museum

During spring the weather can be very changeable. In that case it is always good to have a rainy option, especially with kids. The Tokyo Metro Museum in Kasai is a really lovely museum for big and small train lovers. You can take a ride in old subway cars, try out to be a train driver at a simulator or just enjoy all the exhibition pieces. Every corner of the museum is full with lovely subway designs and most of it can be touched. Especially for kids, the museum is really a paradise.

If you are a stamp collector, don't forget to bring your stamp books. You will find around 17 different stamps of all the subway lines and older trains at the museum.


I really loved the museum and felt so excited when I could drive my daily subway line (Tozai Line) at the simulator.

Admission: 210 yen for adults, 100 yen for kids


Inokashira Park & Totoro Bakery
Inokashira Park is just a few meters away from either Inokashira Station or Kichijoji Station. It's a nice park for a walk, enjoying ice cream at one of the nearby cafes, or going on a boat ride. Unfortunately during Golden Week and also at the weekend it can be very difficult to get a boat or even if you get one to really have a nice boat ride on the lake. There is also a very nice shrine on a small island called Inokashira Benzaiten. If you love animals you can also have a break at the small zoo, which belongs to the Inokashira Park.

After walking around in the park I really recommend visiting the Shirohige Cream Puff Factory, which is a 10 minute walk away from the park. The store is popular for its Totoro-style cream puffs, which come in different flavors like chocolate, green tea (matcha) or strawberry. The cream puffs are really huge and so cute that it is really hard to eat them. Since the Totoro cream puffs are very popular you had better get here early otherwise all of them will be sold out.

Since the weather during Golden Week can be very changeable I preferred to stay more inside the outside. How about you? What did you do during Golden Week?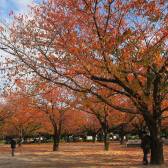 I´m a german girl living in the center of Tokyo, but my true love belongs to the countryside of Japan (especially Chiba and Hokkaido). I love traveling in Japan and explore hidden areas.
I want to help people with my articles to get in touch with the Japanese culture and all the beautiful places you can explore.

Besides traveling around, I love trains, handcraft and my little rabbits.
---