Aug 15, 2017
Wind chimes (or Fuurin) has been a synonymous sound of summer in Japan and is now becoming a symbol of love, in a city not far from Tokyo.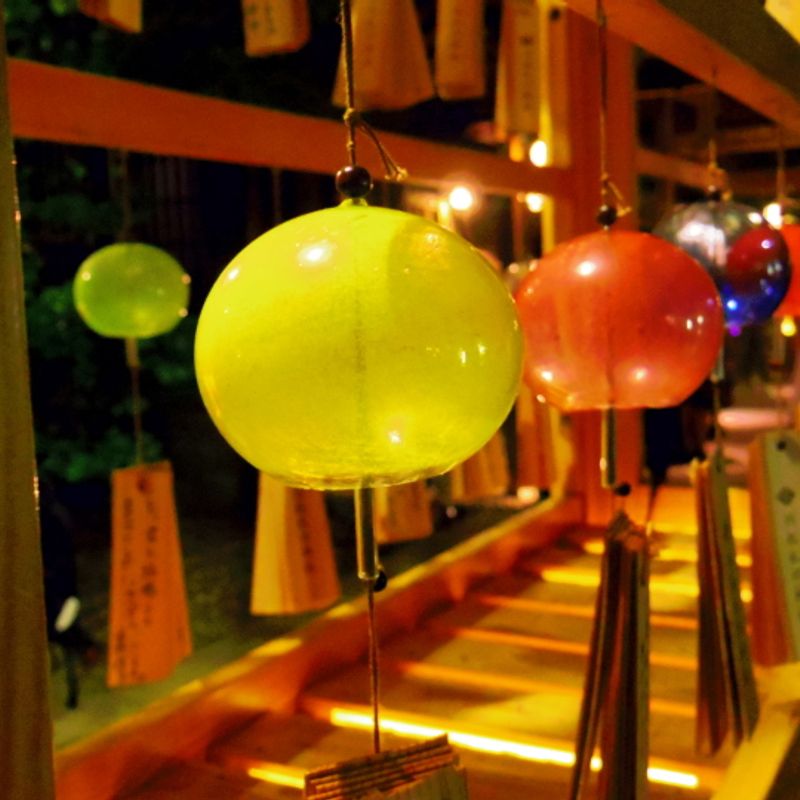 Fuurin, Fuurin ~
Every summer, Kawagoe's Hikawa Shrine takes part in ENMUUSUBI FUURIN, a festival for couples and individuals who are wishing they'll have good luck in romance. This is done by writing their "love wishes" in a piece of wood called tanzaku and tying them up to colorful wind chimes, hoping that the gods of matchmaking will hear their prayers.
Starting at 9am, you can already stroll around the shrine, pray, and listen to the soothing sound of fuurins. There is a café nearby so you can take a break from the summer heat!
Enmuusubi Fuurin does not end until 9pm, so this is good news if you are not a morning person. Hikawa Shrine is then lit up, making it vibrant at night and more intimate for couples. To make the scenery more dramatic, a stream of sacred water that is slightly covered in fog is illuminated, imitating the "Milky Way."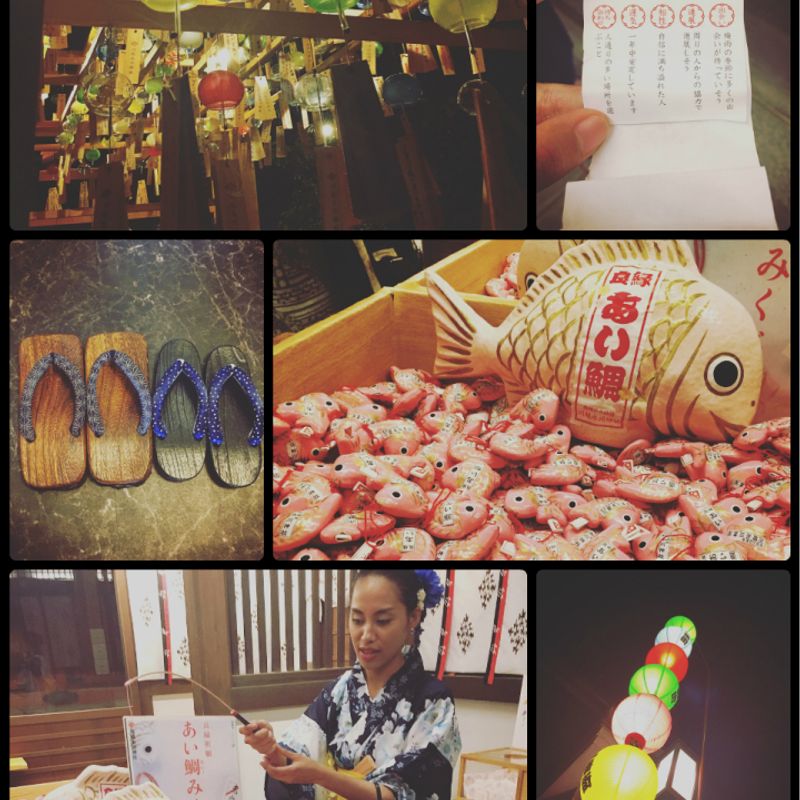 I got BIG LUCK!
Aside from strolling around, you can also catch the "fish of love!" Don't get confused when you see 2 different colors. The RED one is for health (if I'm not mistaken) and the PINK one is for love. There are also a bunch of WHITE ones mix with the peach colored fishes. For just 300 yen, you have the chance to know if you'll be lucky in love or unfortunate with it. But, don't get disappointed when you get bad luck. To get rid of it, just fold your O-mikuji (fortune paper) and tie it to the wall where all the other misfortunes are.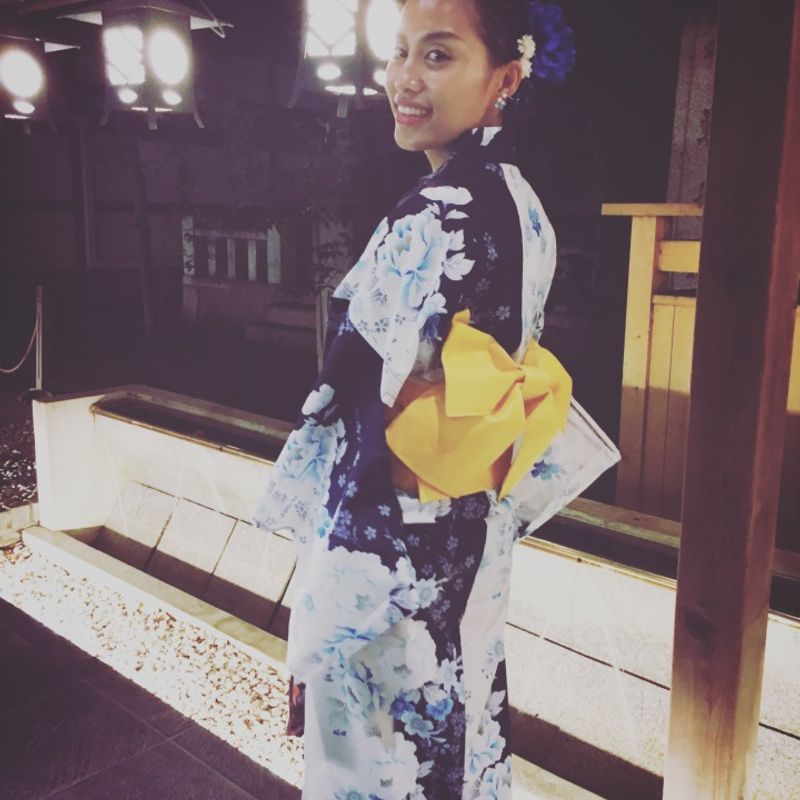 Blue matches yellow really well!
Hikawa Shrine is a bit small, but after sauntering around in your yukata, you can always go to KOEDO. Its scenic, traditional ambiance is a perfect match for your Japanese garment. However, most of the shops close REALLY early in this area, so if you plan to visit Koedo after praying at the shrine, make sure to arrive earlier than 8pm or you'll be walking in a ghost town, unless you don't mind it.
Kawagoe City is only 30 minutes away from Ikebukuro by train. So, if you happen to be close by, pay the gods of matchmaking a visit with your special someone and feel the romance this season.
***
Address
2-11-3 Miyashita-machi, Kawagoe-shi, Saitama
Period
July 1- September 1, 2017
Admission Fee
Free
Stations
JR Kawagoe Station, TOBU-TOJO Kawagoe, SEIBU Hon-Kawagoe
How to get to the Shrine
* From JR Kawagoe Station, go to NO. 7 Bus Stop, and then get off at Kawagoe Hikawajinja. From the bus stop, the shrine is less than a minute away on foot.
* For more info about the fare, visit this site
http://www.tobu-bus.com/uploads/files/info_enmusubi-furin_20170701.pdf
* You can also take the KOEDO LOOP BUS and then get off at Kawagoe Hikawajinja. The DAILY PASS cost about 500 yen for adults and 250 yen for children. It is a great deal for visiting the sightseeing spots in Kawagoe. Plus, it gives you discounts in some shops.
* You can purchase it from the driver and NEWDAYS convenience store at the west exit of Kawagoe station.
For more information:
http://www.hikawa-fuurin.jp/ (Japanese only)
---
2 Comments
I love all the fuurin that I see in the summertime - they're so pretty! This festival looks fun - wish I still lived in Tokyo as it would be easier to get to!

It was fun especially if you are with friends or your special someone, there aren't food stalls though, so i highly suggest to go to koedo after visiting the shrine, @genkidesu