Aug 21, 2018
MINAKAMI,GUNMA - Located in one of the famous onsen (hot springs) 'Eden' in Japan, Takumi no Sato provides creative and fun activities like woodworking, painting, weaving, pottery, and making soba (buckwheat noodles), to share and promote Japanese culture to its visitors.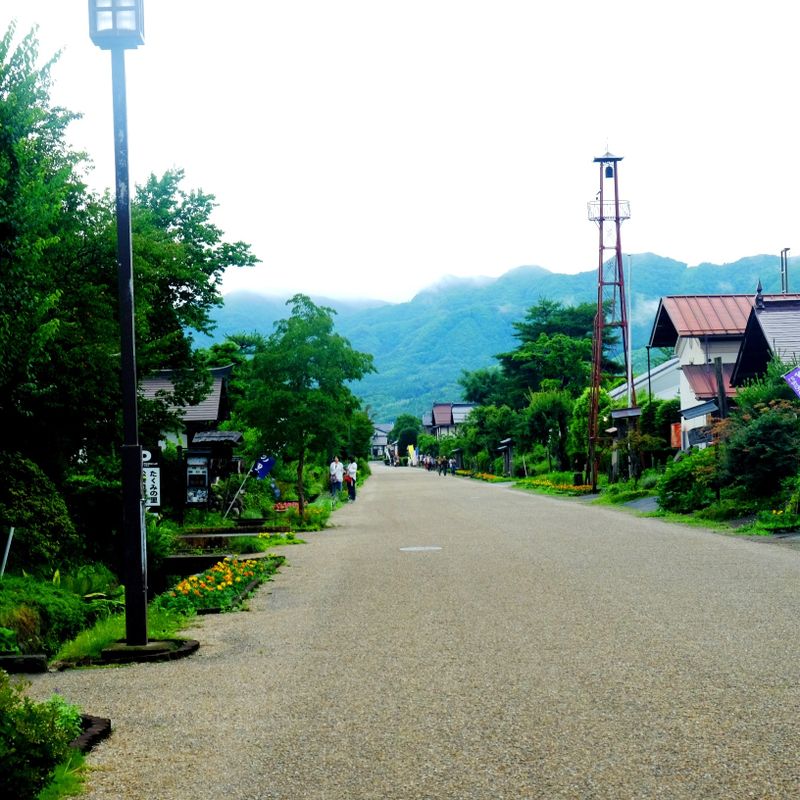 History
Takumi no Sato, or 'Artisan Village,' was created to vivify its tourism. Before it became Takumi no Sato, it used to be a thriving area and a resting place for travellers, dating back to the Edo period. However, as transportation developed and many of its surrounding changed, people visiting the place became less.
Mr. Susumu Kawai, a village officer, wanted to use its culture, history, and impeccable scenery to entice visitors.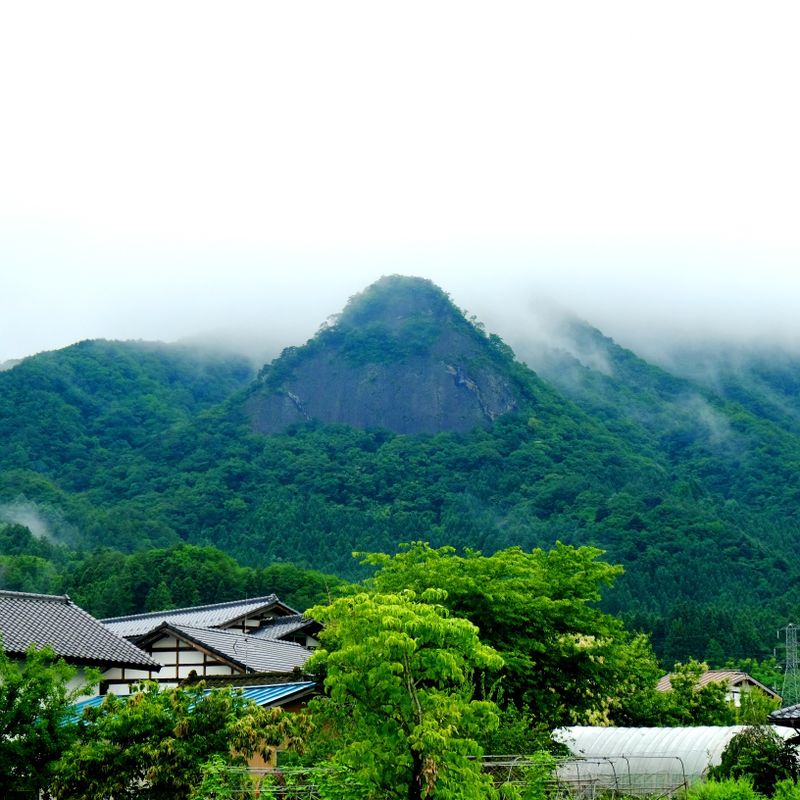 Hence, in 1985 to 1987, five workshops opened and it was then called 'Takumi no Ie.' But as time went by, these workshops multiplied and as of now it has around 20 shops. which promote creativity and Japanese culture to the world.

Shops and Services
With a rustic vibe to it, going to Takumi no Sato makes you feel you are walking into Japan's early days. No big screens, no flashing neon lights, no loud noises from crowds and cars. It's just the sound of nature, the captivating landscape, and cosy houses.
Here is the list of workshops you can enjoy in Takumi no Sato:
1. The Soba Workshop
Learn how to knead and cut buckwheat noodles from the expert. Then, you can savour your own noodles!
2. The Kaori House
You can make your own 'konnyaku' (jelly from konjac yam)
3. The Matchbox Art House
Use a matchbox as a canvass for your masterpiece.
4. The Kiori House
By weaving wood fibers together with silk, you can create the fabric 'kiori,' which can be used with bags and other items.
5. The Washi House
Also known as Japanese paper, learn how to make a pulp into a beautiful piece of paper. You can also decorate it with pieces of paper and leaves. Plus, the instructor could speak a bit of English!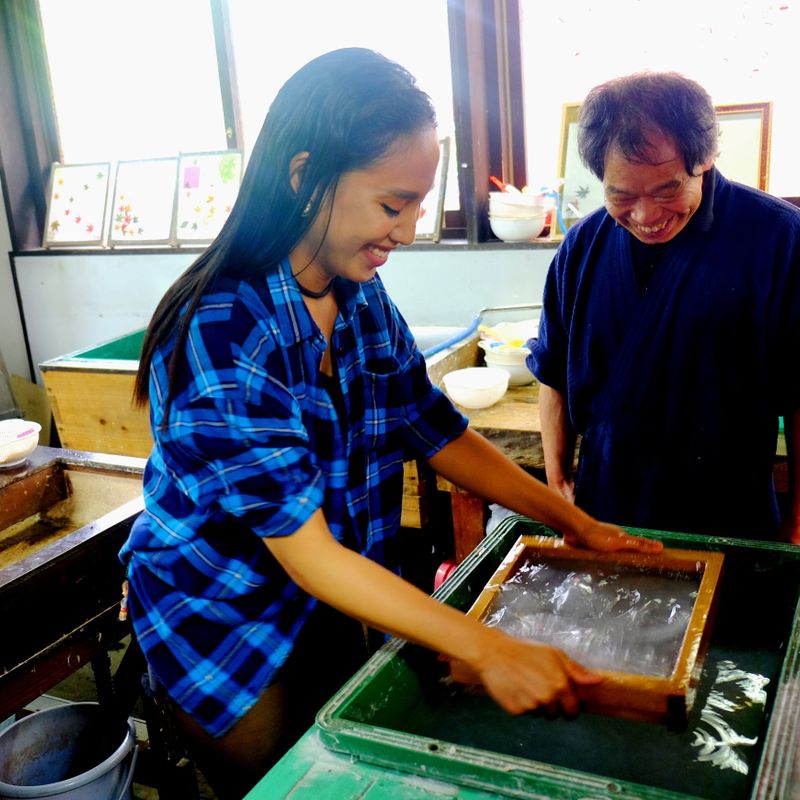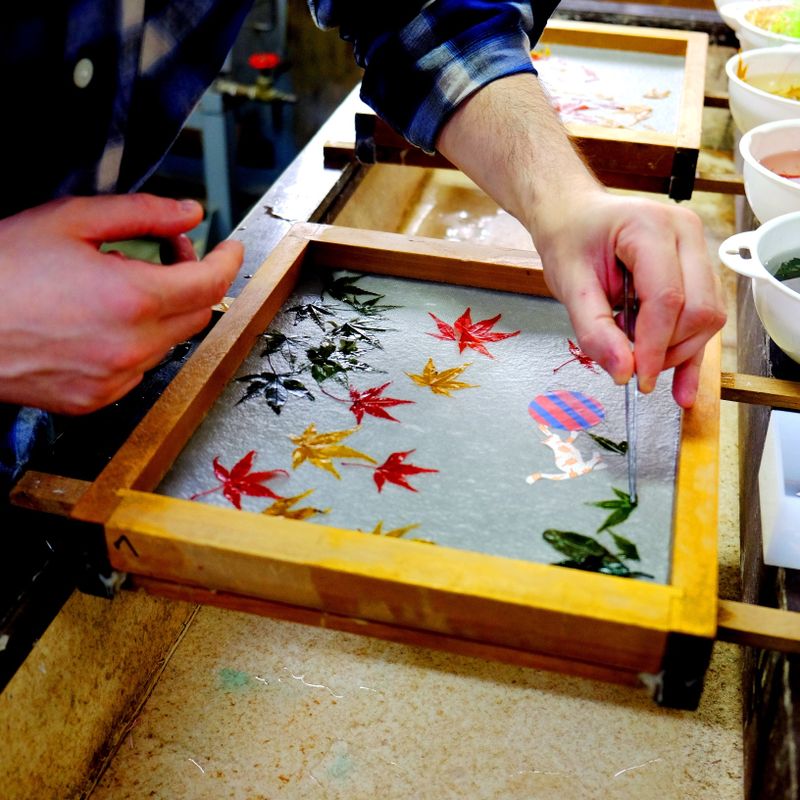 6. The Indigo House
Visitors can dye handkerchiefs and scarves
7. The Glass House
Make your own glass with beautiful patterns with blown emery
8. The Pottery House
Get more creative by doing your own vase, sake bottles, etc.
9. The Doll House
Use scraps of clothes to make dress for your handmade dolls
10. The Rock Painting House
Draw your own design and have fun painting rocks!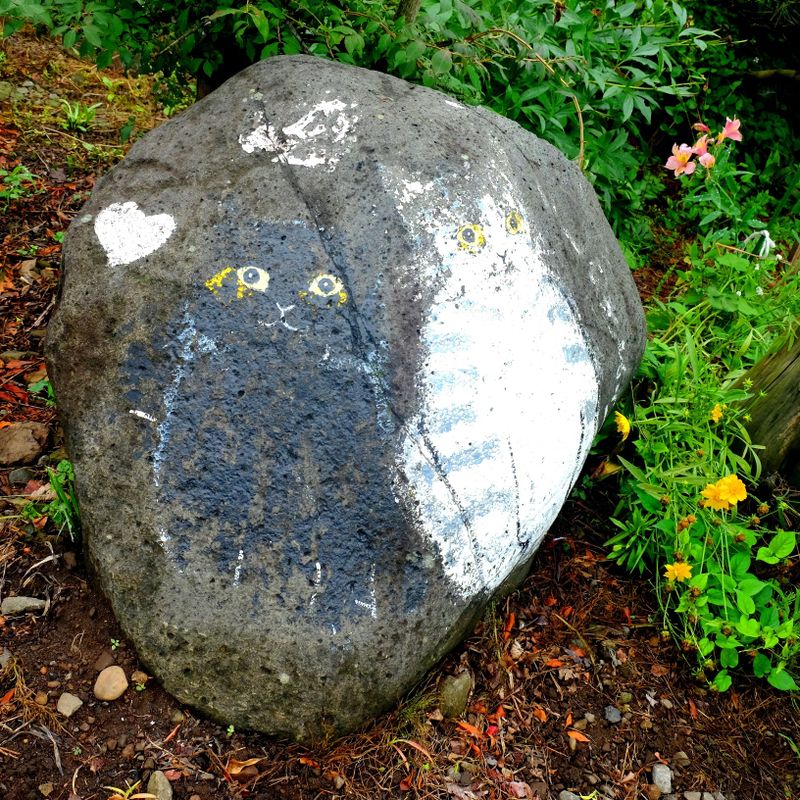 11. The Straw House
Learn to make sandals by using straw
12. The Cloisonne House
Create your own enamelware accessories
13. The Agriculture Workshop
Aside from soba, you can learn how to prepare udon, pies, and pickles
14. The Dried Flower House
Use dried flowers and twigs in making your own decoration.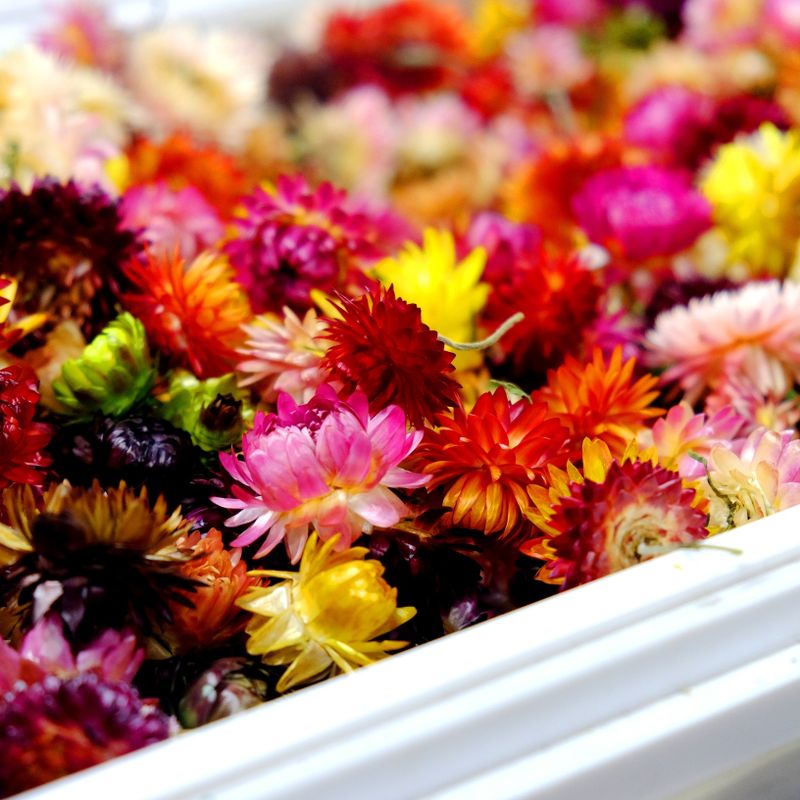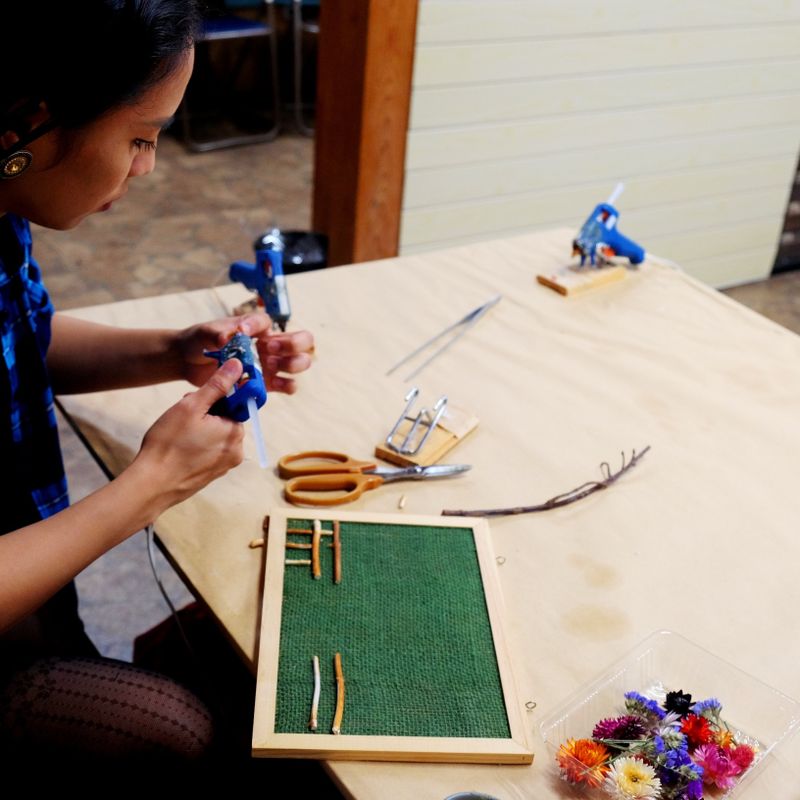 15. The Bell House
Be imaginative and paint your own bells!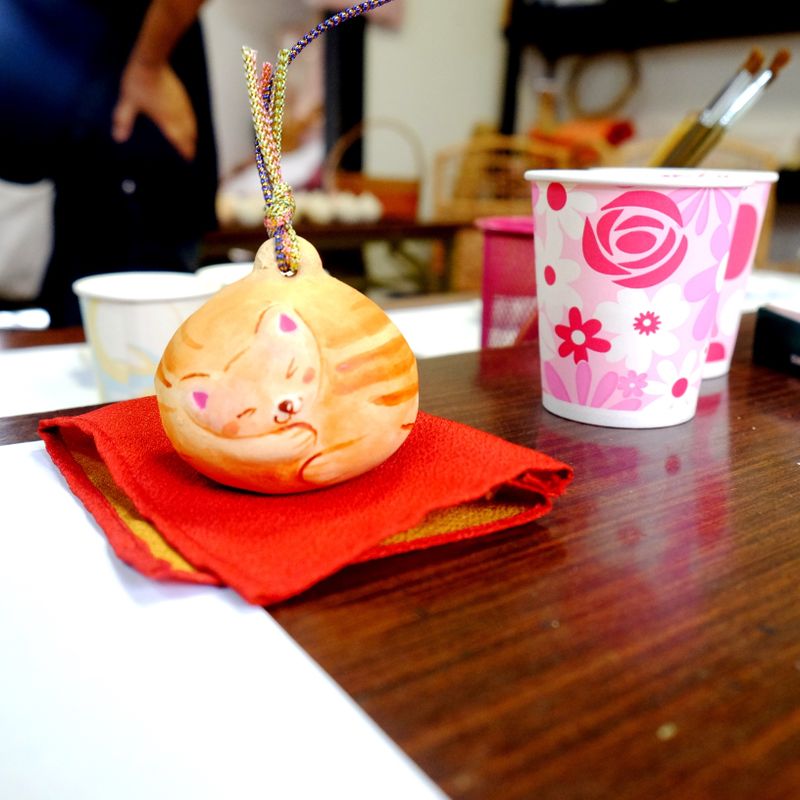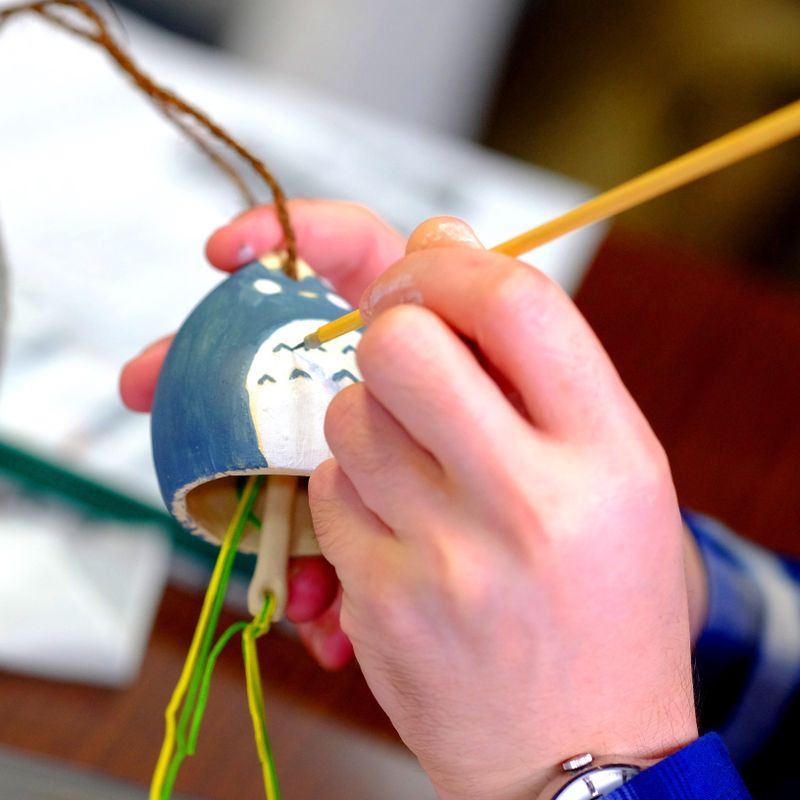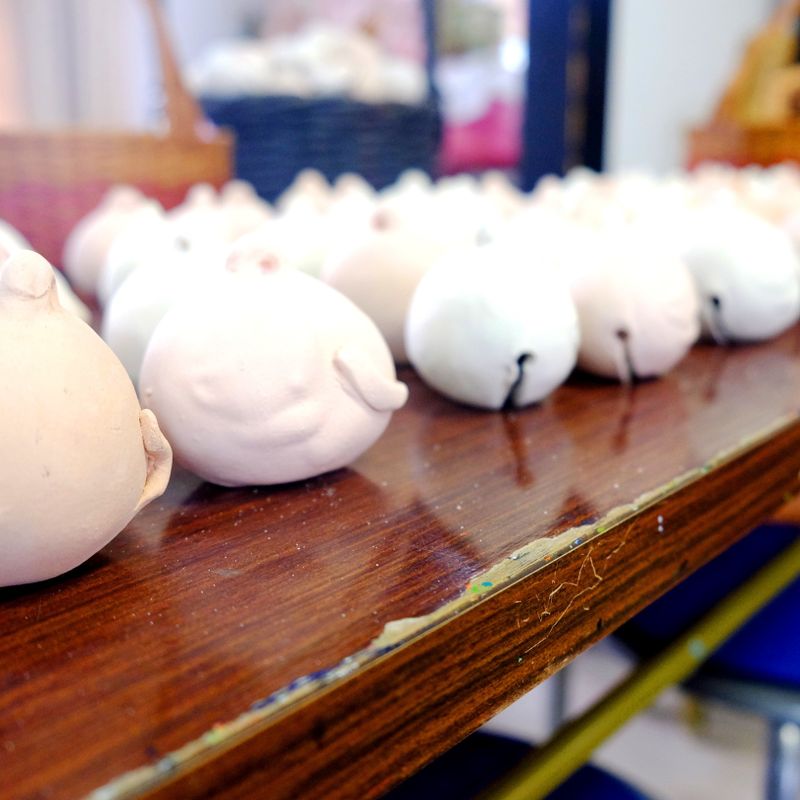 16. The Pressed Flower House
Instead of buying postcards or bookmarks, why not make your own by pressing flowers?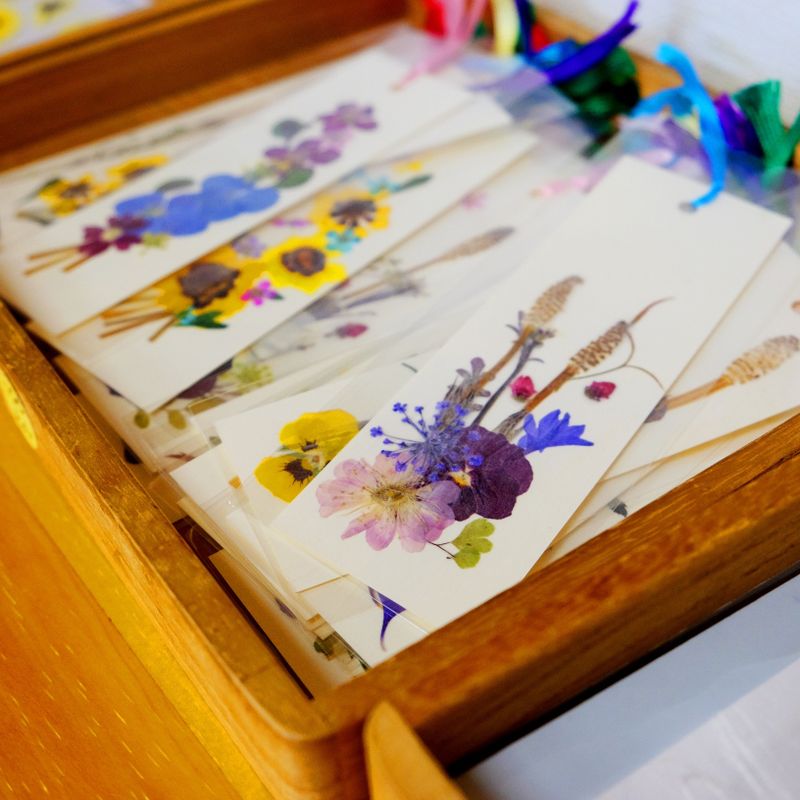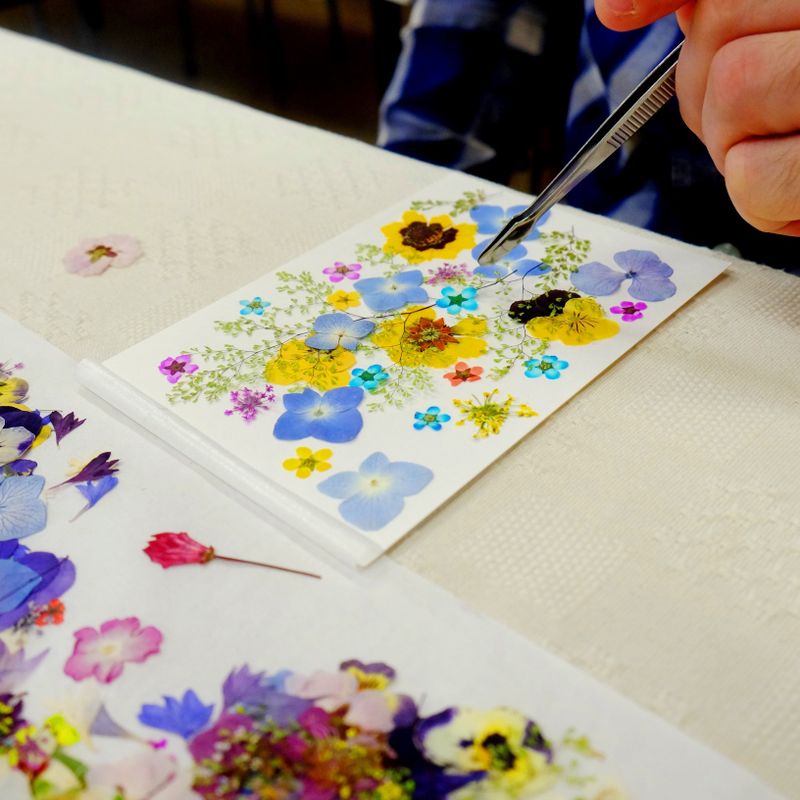 17. The Fureai House
Make your own soba and buy fresh veggies and fruits
18. The Bamboo House
Create variety of things out of bamboo
19. The Woodwork House
Learn the art of traditional wood craftsmanship of Niiharu
20. The Mask House
Enjoy painting your own mask
21. The Crape Workshop
Get crafty with colorsand crapes!
Note: The workshop fees vary, it's around a thousand yen and up.
Additional Info
Things to Remember:
Before starting to browse around, make sure to visit the INFORMATION CENTER at Takumi No Sato, which is located near the parking lot, to get a map. They have English maps as well, making it very convenient. The map includes all of the workshops in Takumi no Sato, so navigating the whole village will be a lot easier.
You could also rent a bike
Schedule:

It opens from 9am- 5pm, however some shops close at 4pm. With regards to holiday breaks, it depends on every shop. You may contact their information center at +81 278 64 2210.
Parking & Admission:
Free.
How to get there:
From Jomo-Kogen Station, take the bus going to Takumi No Sato or Sarugakyo. It takes about 20-25 mins and costs 730 yen (one way). You can get a bus schedule from the train station. They also have it in English.
Take note that the BUS STOP going to Takumi no Sato and going back to Jomo-Kogen Station are the same.
By car, take the Tsukiyono IC of Kan-Etsu Expressway. It's about 20 mins.
Gallery - Takumi No Sato
---
---