May 8, 2017
What to do? Where to go?
These were the questions that plagued my mind for a couple of weeks before GOLDEN WEEK. My original plan was to travel outside Japan, but since I was waiting for my visa approval, I needed to change my agenda and stay local.
Train stations are one of the best sources to get infos about must-see spots or festivals around Japan. Hence, the eye-catching flowery posters of Chichibu's Shibazakura and the Wisteria Garden of Ashikaga finalized my Golden Week escapade.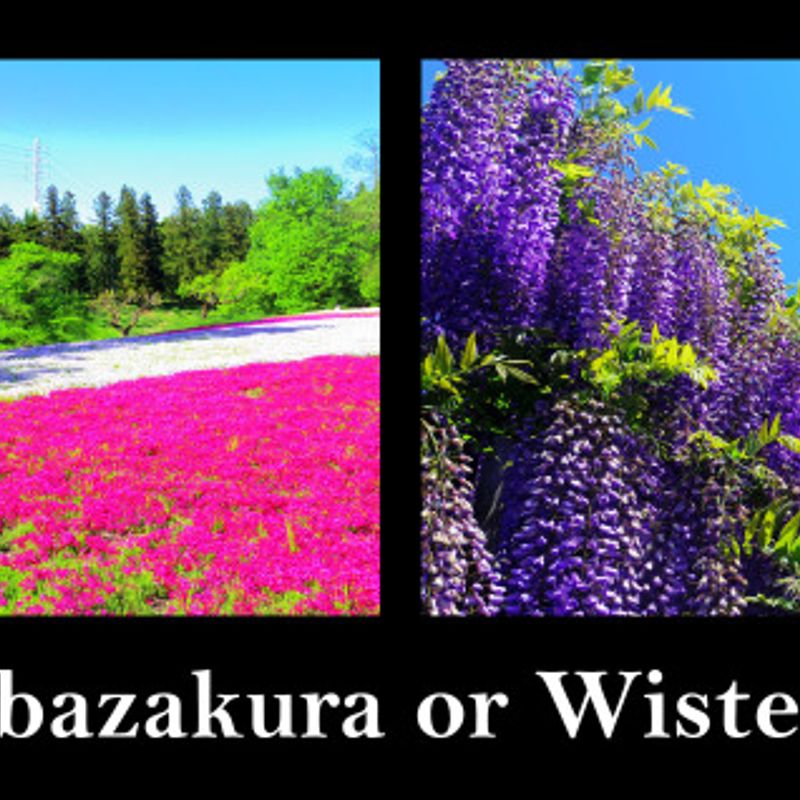 SHIBAZAKURA in CHICHIBU (Saitama)
It was a spur-of-the-moment trip, so I wasn't able to book any special train rides or trips. It was around an hour and 30 minutes train ride from Shin-Tokorozawa (where I live) to Seibu-Chichibu. It wasn't too crowded in the train so my journey was quite comfy.
From Seibu- Chichibu to the park, the walk was about 10-14 minutes. My GPS and the direction signs to the park gave me GREAT confidence that I'll find my destination! I've got to admit, I'm good at getting lost.
Despite arriving at 2pm, there were still a good number people enjoying the pink scenery of the park. It didn't feel too crowded though.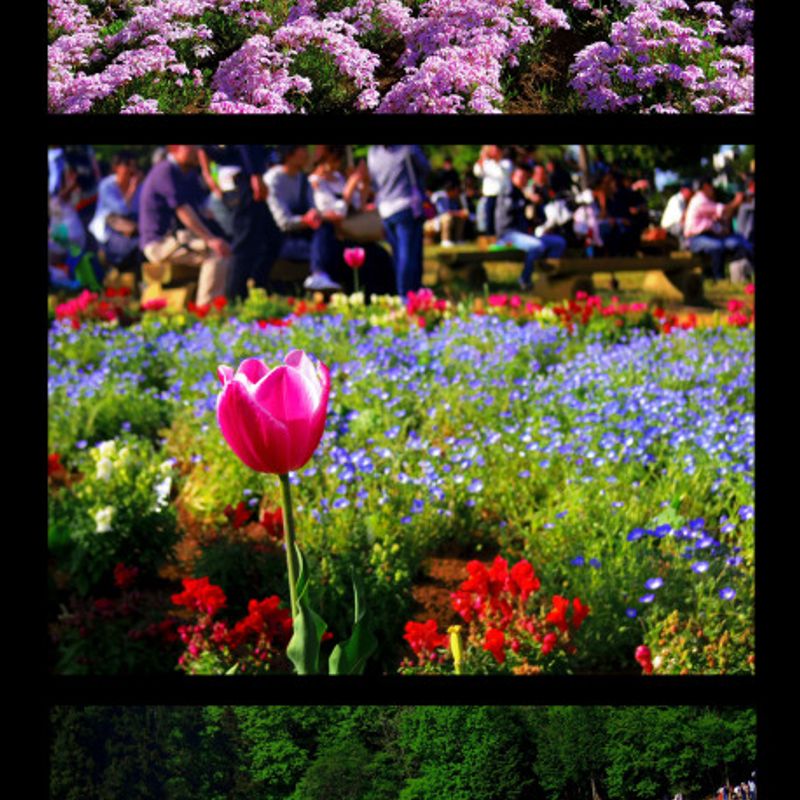 A very colorful day.
Aside from the garden, there's a place where you could buy savoury festival treats and a resting area. I even saw people with tents.
It was a relaxing day, but the train going back home wasn't. A lot of people called it a day the same time I decided to head home. Standing was my only option but I didn't mind because I took a lot of beautiful pictures.

The Shibazakura in Chichibu is a pleasant getaway; especially, if you live around Saitama or near Chichibu and if you are on a tight budget. The entrance fee is only 300 yen and you also get a free postcard!
For more info, visit their Website:
http://www.city.chichibu.lg.jp/1853.html
WISTERIA STORY in Ashikaga (Tochigi)
Compared to Chichibu's Shibazakura, Ashikaga is more well-known. According to CNN, it's one of the top 10 international dream destinations.
Indeed, it was popular. The trains were packed! The train from Oyama to Tomita only comes once every 1 hour. If you want a more comfortable journey, plan ahead! It was a spontaneous getaway again, that's why I was prepared for a tiring journey.
Just like Chichibu, there are signs that will lead you to the park. Plus, the flock of eager tourists is there to guarantee you won't lose your way.
It was a bit difficult to go around the park and take pictures because there were a lot of visitors. Finding a relaxing spot was also a challenge. Make sure to bring an umbrella, hat, shades, or even a mat so you could just find a place to lie down. You don't need to worry about food or beverages, since they have a store there. They even offer wisteria flavored noodles!
If you are a big fan of flowers or you just want to see something colourful, you'll definitely love it! But, if you are looking for something peaceful and less jam-packed, you'll find it a bit frustrating.
But hey, it's GOLDEN WEEK! Expect the crowd, be patient, and just enjoy your vacation!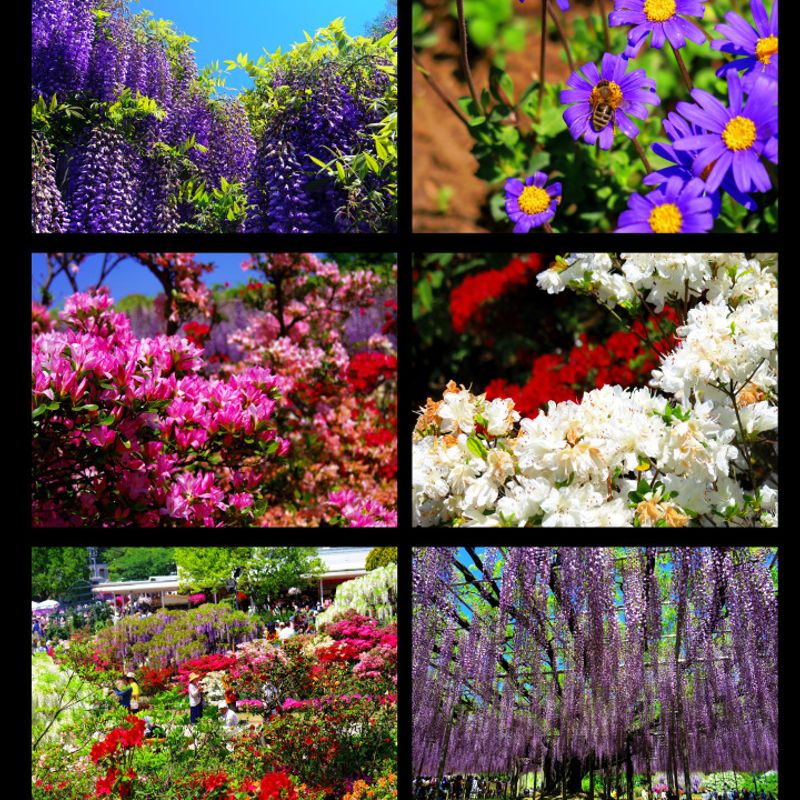 Isn't it beautiful?
For more info, visit their Website:
https://www.ashikaga.co.jp/fujinohana_special2017/en/

---
4 Comments
I love the photos, and arrangement in the post.

Thank you!!! I love taking photos of flowers ^_^ @Ooray2775

"Ashikaga is more well-known. According to CNN, it's one of the top 10 international dream destinations." - I had no idea about this! Do you think it deserves to be on this list? I've never been myself but the pictures look amazing.

I just saw that info on their website ^_^ For me, i think it's really pretty but i feel my experience would have been more enjoyable if there weren't too many people, i mean, for me, parks are peaceful... but it cant be helped that it was golden week. I still had a good time taking pictures and just admiring the flowers :) @Tomuu