Jul 4, 2017
Daring and eccentric, a common description of Japanese fashion.
But where do you get this look? Harajuku, Ikebukuro, Shinjuku? Probably, yes, but Tokyo does offer few low-key shopping spots that "hipsters" and fashion enthusiasts would fall for!
Have you heard of Koenji?
From Shinjuku to Koenji, it only takes 6 minutes by train. As you step outside the station, your first impression of this neighborhood might be ordinary, but it is far from that. This shopping district offers a lot of used clothing stores, catering to a wide range of individualistic style that will certainly turn heads.
Aside from clothes, you can also find interesting shops like hair salons, bookstores, variety stores, cafes and restaurants, and even a Daiso!
Vintage Shops
My favourite shops to visit in this area are the boutiques for vintage clothing.
From Victorian Era-like dresses to the 50s, the selection is amazing as well as the prices. Even though they are from recycle shops, you'll spend 10,000 yen or more for just one outfit. If you have the money to spend and you want to look like you have travelled through time, then putting a whole in your wallet won't be a problem.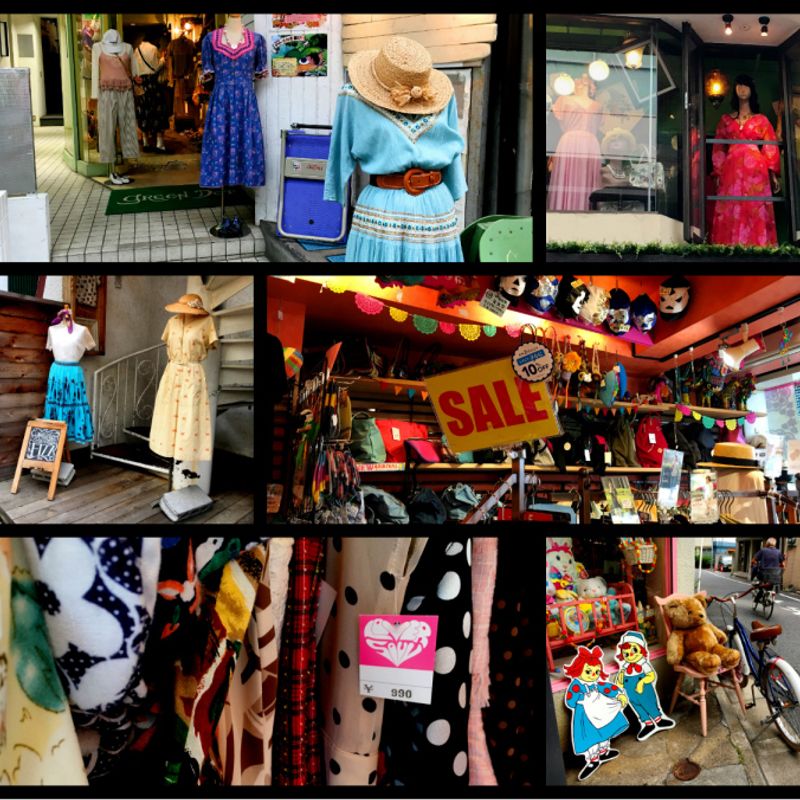 But if you are a budget-buyer like me, you'll still be fond of Koenji. Some shops do go on sale and affordable items do exist! Patience and a keen eye are a must or else your trip will be a bust.
If vintage is not your fancy, there are other stuff that might suit you. From sweet lolita, mori girl, colourful South- American inspired apparel, to a less extravagant attire with a unique style; Koenji has a lot to offer to fashionistas.
Other Recycle Shops
DON DON DOWN on WEDNESDAY! This is one of my favourite stores in Japan!
For first timers, Don Don is a used clothing shop that uses an interesting pricing-style, which I call the "the fruits system." Instead of a price tag, it uses pictures of fruits that have a corresponding value. However, their rate changes when it's already WEDNESDAY.
So, if today is Tuesday and the 'strawberry' tag is 300 yen, it will change to 100 yen on Wednesday. Make sure to visit Don Don on the 4th day of the week to get some fine deals!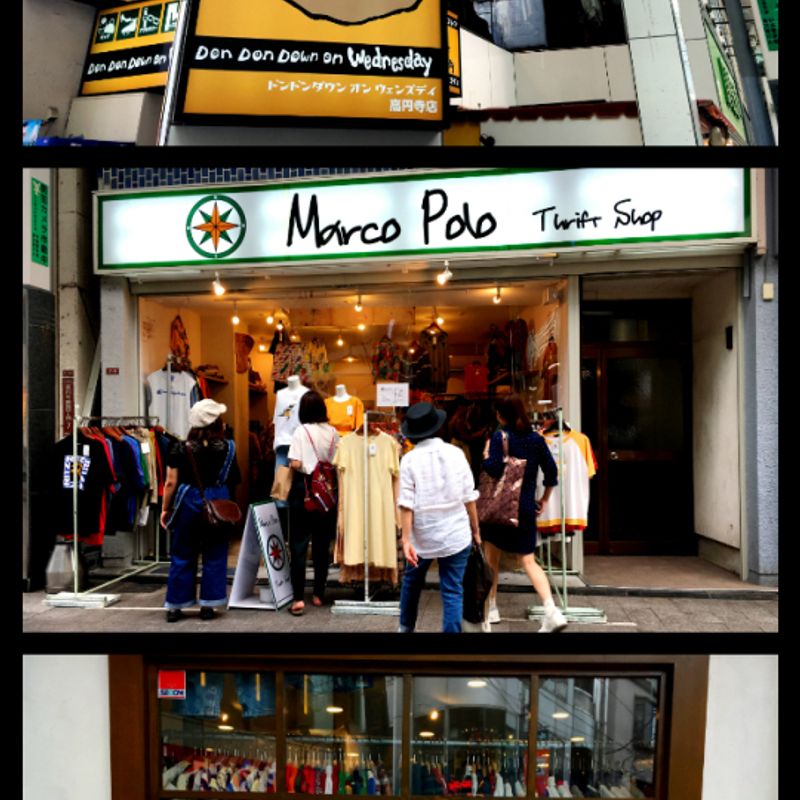 ( 0.0 )
Other than my fave store, there are other recycle shops that offer varieties of casual clothing. Some of them have very interesting names.
Chilling with Tea or a Meal
Other than being another paradise for trend-setters, Koenji also has cafes and restaurants that are as distinctive as the outfits in this area.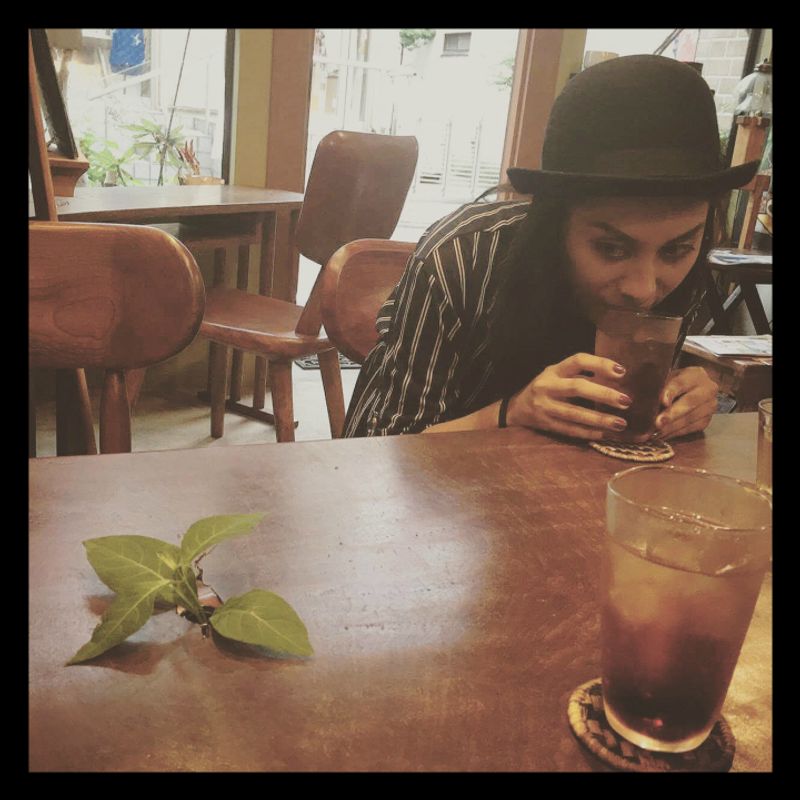 Something is sprouting at ぽれやぁれ (Poreyaare)
Some menus have English translations, some of them don't. Some are even handwritten in Japanese, which might intimidate foreign visitors with no Japanese. However, Japanese people are very friendly to 'gaijins.' They really appreciate it if you try speaking in Nihonggo, so make sure to brush up your 'Sumimasen, and Arigatou.'
Window Shopping
Making plans is hard when you are out of dough. But, Koenji is still an enjoyable place to stroll around and take pictures. The shops in this place are instagram worthy.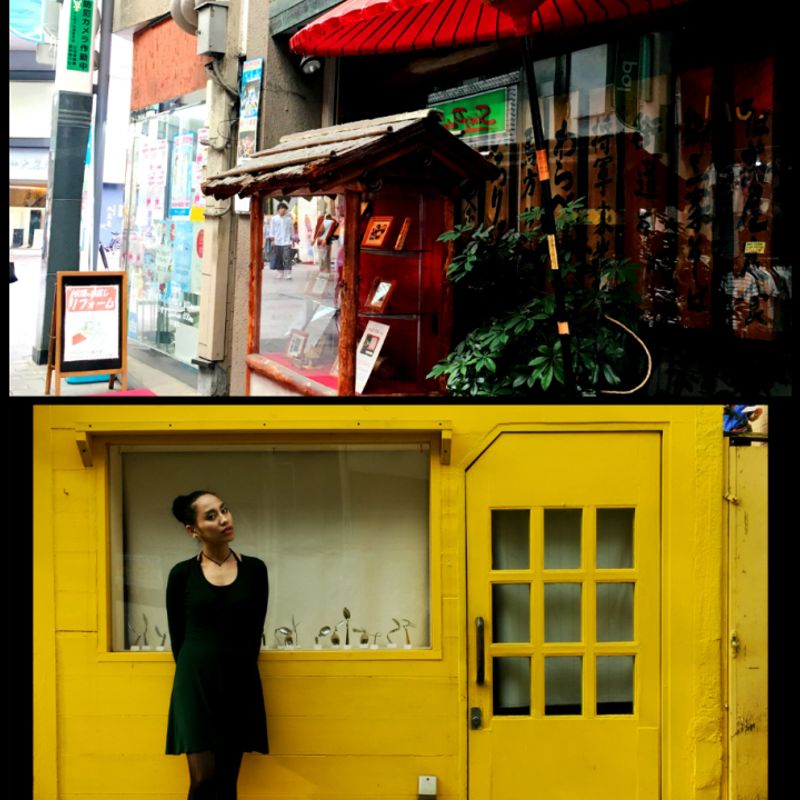 Pose and shoot xD
So, if you want to take a break from the crowded streets of Shinjuku and Ikebukuro or you just want to find a style that is hard to copy, stop by at Koenji and have fun!
---