Dec 9, 2017
Raw horse meat, raw fish, raw shrimp and many other raw dishes are some of the delicacies that might scare picky-eaters to try Japanese food other than ramen.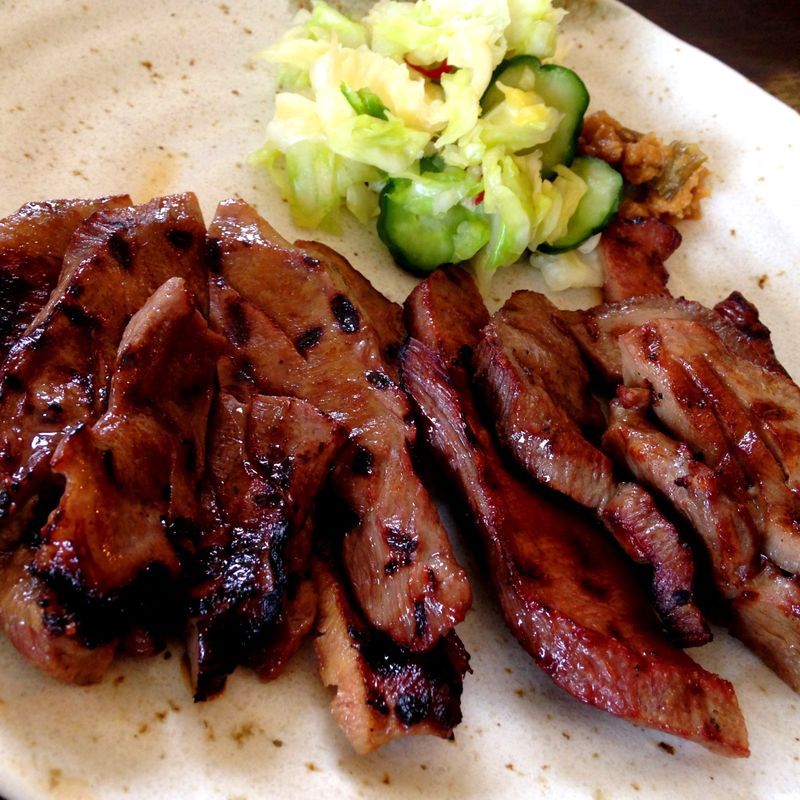 Beef Tongue, on the other hand, is grilled. It is perfect for those who are just starting to be adventurous with their palate.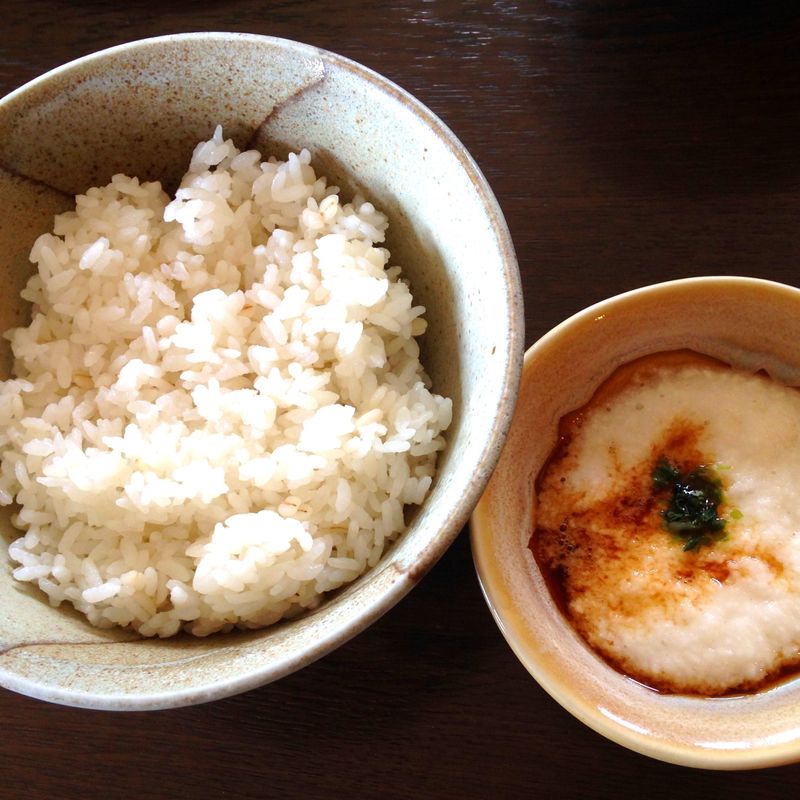 Eaten with Rice and Yamaimo
Gyutan is mostly served in YAKINIKU restaurants, making it a perfect pair with an ice cold beer or sake. However, in Sendai, the city where it originated has a different approach. Gyutan is usually partnered with tail soup, pickled vegetables, and a bowl of barley rice, creating a very hearty meal that will certainly make your tummy packed!
History
In 1948, Sano Keishiro started to serve beef tongue as a part of his Yakiitori menu. But, it wasn't an instant hit. It took a while before it became well-known, thanks to white-collar workers (aka SALARYMANサラリーマン ) from Sendai that spread it through the word of mouth, during their travels around Japan.
It is said that the best meat for this dish is American beef, because it has the right quantity of FAT ideal its flavour.
Taste
In terms of presentation, Gyutan looks like any other cut of meat. Hence, for those who have not encountered it will not suspect it's a TONGUE!
But once you take a bite, you'll first notice its softness. Its chewiness differs from steak or any kind of meat. It's not that tender, yet it's not that tough. It's just in the middle.
You might find it weird when you are just starting out in eating this delicacy, but as your teeth grind to it, you'll enjoy it more and more. The flavours from the seasoning, charcoal grill, and the Gyutan mix out very well, slowly melting in your mouth.
It tastes even more comforting when you eat it with rice and wash it down with a warm soup. No wonder businessmen love beef tongue!
Where to Eat
If you are in Sendai Station, it's pretty convenient to find a Gyutan restaurant.
Date no Gyutan, Kisuke, and Rikyu are just some of the popular Beef Tongue joints around that area. It is budget friendly, so no need to worry about your pocket money, unless you really want to EAT A LOT or you want a more high-end dining experience. A TEISHOKU (or a set meal) cost about 1,300- 200 yen.
In addition, they have branches located in different parts of Japan, making it easier for food connoisseurs living away from Miyagi prefecture.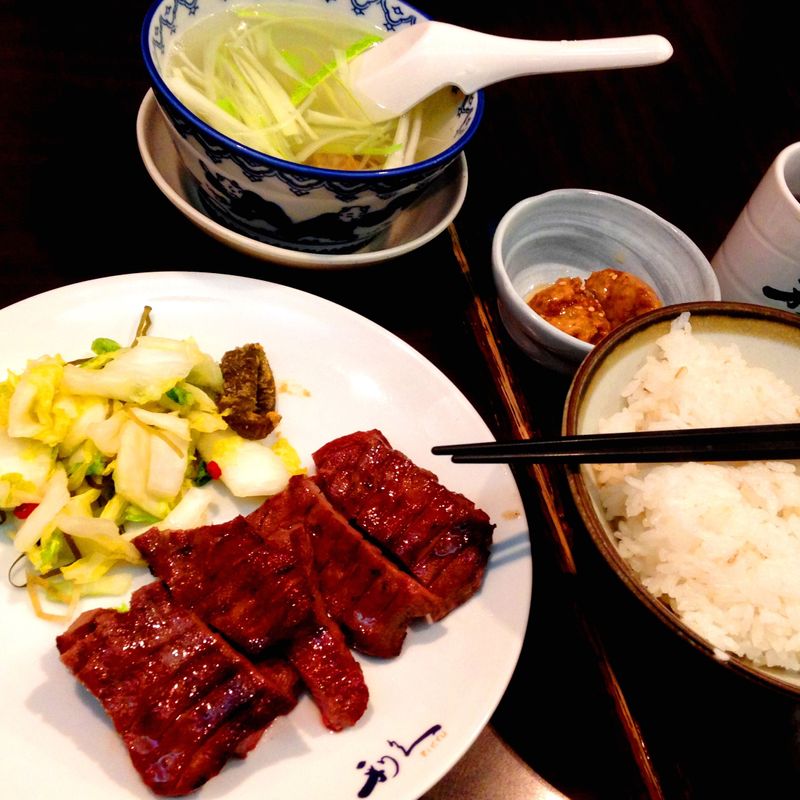 Rikyu's Set Meal
However, for a more authentic experience, walk for about 18-20 minutes from Sendai train station and you'll locate the place where this delectable dish was born, UMAMI TASUKE. Searching this place might get you a bit lost, but fear not, just as the locals and they'll gladly help you out.
Simple, yet prepared with dedication and skills that develop for many years, Gyutan is a delicacy that you wouldn't want to miss and that would surely make you love Japanese cuisine even more.

---