Jan 14, 2018
Shamisen (or 'samisen' during Edo period) is a traditional Japanese instrument that resembles a 'banjo.' However, unlike the country-folk instrument, Shamisen only has 3 STRINGS, it doesn't have any FRETS, and it instead of a 'pick' it uses a plectrum called 'bachi' to create that classic Kabuki sound.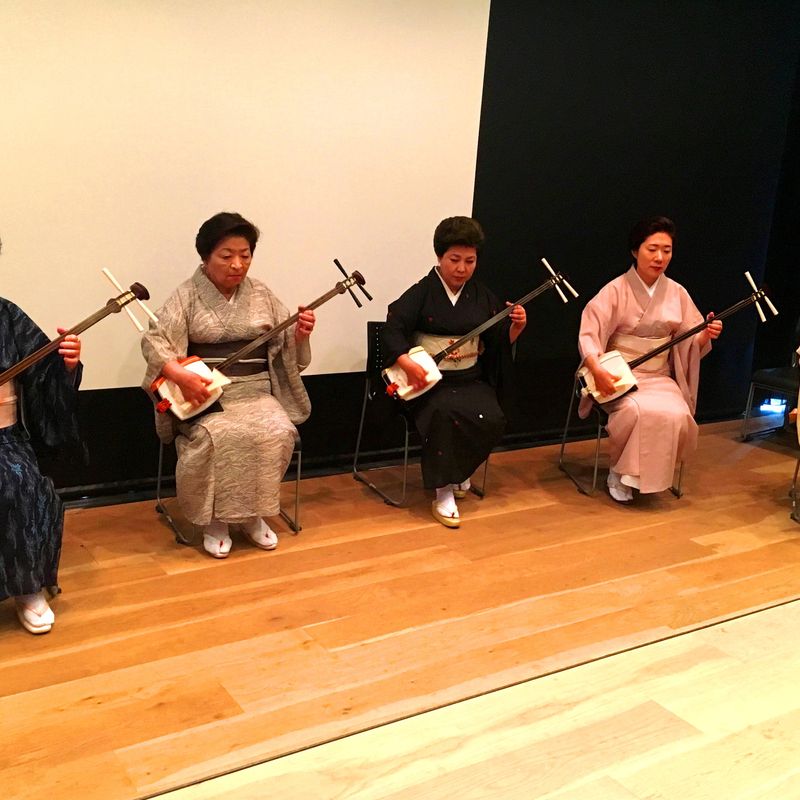 Despite of these difficult factors, I was still fascinated to try it out.
But Where?
INTERNET is a truly fascinating invention that leads us to a lot of click-baits, annoying ads, time consuming Youtube videos, and actually finding answers to our queries.
Arts Council Tokyo Traditional Culture Program was one of the suggested pages on my Facebook. At that time, it had pictures of foreigners playing SHAMISEN; hence, I immediately clicked it!
Apparently, starting from April 2017 to March 2018, Arts Council Tokyo showcases musicians playing Shamisen every month, which can be enjoyed by Japanese and foreign tourists. Moreover, after the spectacle, participants can learn the basics of playing Shamisen with the experts.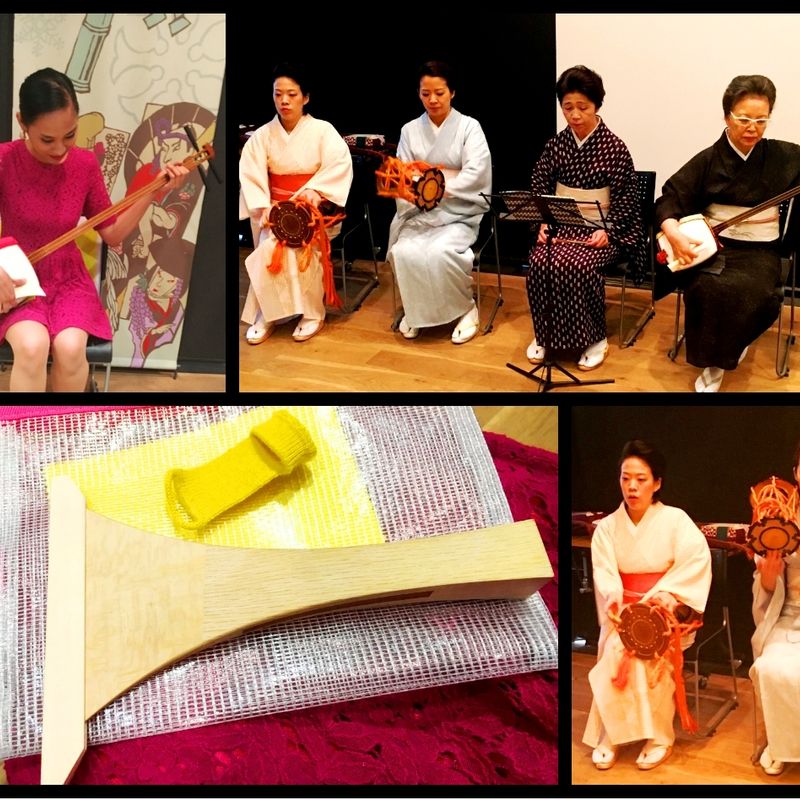 During our visit, they wonderfully performed Yoshiwara Suzume (a story about downtown Edo) and Kanjincho (a song dedicated to Minamoto no Yoshitsune and Benkei). We then struggled, yet had fun, practicing 'Sakura, Sakura.'
Strumming the Strings
Shamisen is not only a string instrument, but percussion as well. While you are gliding the bachi down, you also, somewhat, hit its body.
I'm quite clumsy, so I was very careful on this part. On the other hand, my 'teacher' at that time told me that I shouldn't be afraid or else I won't be able to hit the correct note. After countless mistakes, I managed to somehow create a decent sound and NOT BREAK anything.
Knowing how to play the guitar (averagely) helped me out a bit to understand the steps and follow our cheat sheet with ease. But, I sure gave the wonderful lady that taught me a hard time. I greatly thank her for her patience.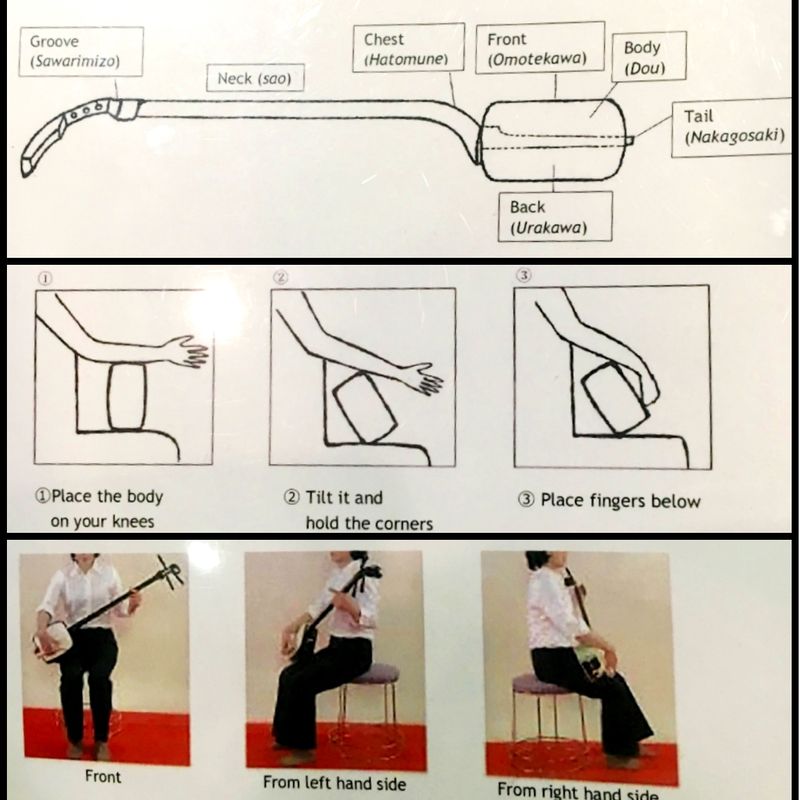 I took a picture of the guide that Arts Council Tokyo provided us. It illustrates the different parts of a shamisen, where to put your hands, and how to position it on your lap.
Making Reservations
Advance application is not a prerequisite. However, on the day of the event, you need to sign up at the reception (1st Floor of the venue) and then choose the schedule that you want. Up to only 25 people, per workshop, are allowed to join in so be early as you can to get the slot you want.
It's a first come, first serve basis.
Admission:
FREE
Schedule:
12:00~12:50 / 13:30~14:20 / 15:00~15:50
Website:
http://www.tokyo-tradition.jp/eng/program/034/ (English)
Location:

Asakusa Culture Tourist Information Center 6F 2-18-9 Kaminarimon, Taito-ku, Tokyo 111-0034 (In front of Kaminari-mon gate)
Transportation:
5 minute walk from Tokyo Sky Tree Line Asakusa Sta.
1 minute walk from Tokyo Metro Ginza Asakusa Sta. Exit 2
2 minute walk from Toei Asakusa Sta. Exit A4
10 minute walk fromTsukuba Express Asakusa Sta. Exit A1
Notes:
They do have English speaking staff so worry no more. Taking pictures and videos are allowed, but try to be as quiet as you can, to avoid disturbing the performers and other participants.
Have fun!
---