Aug 1, 2016
How many times have you've heard that Japan is an expensive country?
Before I move here, I prepared myself to be extra careful because I was worried I would have a hard time budgeting my dough. Because like every girl, I LOVE SHOPPING!
Back in the Philippines, I buy my clothes, shoes, and bags in used/ recycle shops and garage sales. I want to save up money, but at the same time be fashionable as much as I can. Who says you need money to be stylish?
:P
Japan is indeed an expensive country compared to my lovely home country, but if you know where and when to shop, you don't need to worry!
Here are my tips for thrifty shopping bonanza in Japan!
1. SALES!
I LOVE SALES! Most of the time, Japan has a clearance sale. It usually happens in the beginning of the season or before it ends. You'll see in the malls, "summer, autumn, spring or winter clearance sale."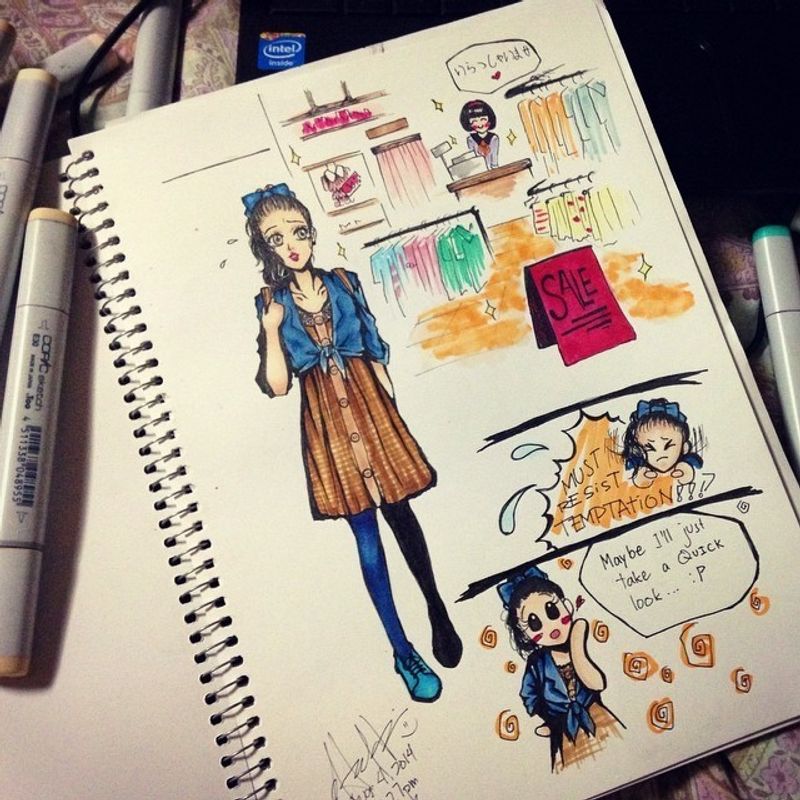 My dilemma, whenever there's SALE!
Take advantage of it while you can! I have bought a lot of clothes, shoes, and accessories in H&M that cost around 300- 1,000 yen only!
2. LUCKY BAGS
You can buy this item in an affordable price, but the catch is you don't really know what you'll get. Stores selling these "lucky bags or otanoshimi bukuro" provide a sample of what you can have so you'll at least have a clue.
When I bought one of these babies, my friend also had one so I just exchanged with her the items I didn't really fancy.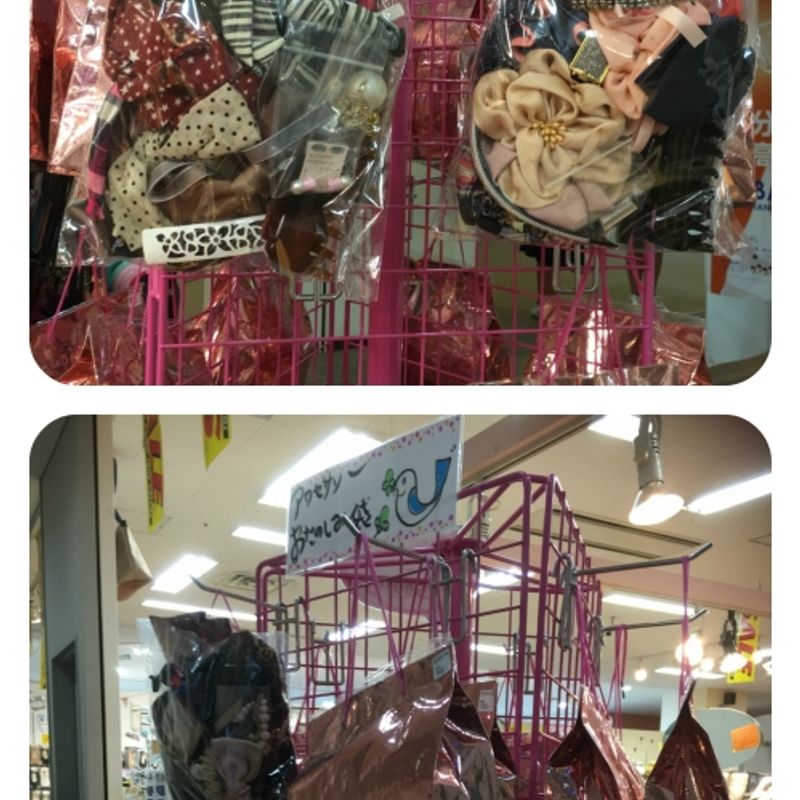 3. Look out for FORUMS
Foreigners in Japan come and go and so are their belongings. When Gaijins decide to finally let go of their possessions, they just give it away or sell it at an affordable price so they can get rid of it, as soon as they can, before they go back to their home countries.
I live in Yamagata City and I often go to Sendai. There is a forum in Facebook called "Sendai Flea Market," where people in Miyagi (mostly foreigners) post the things they're selling or giving away. All you need to do is chat how are you going to pay for the item you want and how to pick it up.
4. RECYCLE SHOPS
It's got to be one of my faves! It reminds me of the "UKAY-UKAY" (Tagalog term for used shops in the PH).
One of the popular recycle shops in Japan is the "OFF CHAINS" (Hard-Off, Book-Off, etc.) They have a chain that is dedicated to signature products. I can't remember the name though but I've seen one in Sendai. Comment on this article if you know the name of the shop I'm talking about.
As side from the OFF CHAINS, you have a bunch of recycle shops in Japan. My favourite is DON DON DOWN on WEDNESDAY. This shop has a "fruit system." Instead of tag prices (some of them have though) they use pictures of fruits and vegetables that has a corresponding price (100, 300, 500, 900, etc.). The prices go down on Wednesday, hence the name of the store. For example, on Tuesday, the cheapest one is mushroom (which is 100 yen) and the next one is strawberry (300 yen), but that all changes on Wednesday. Strawberry will be 100 yen and the shrooms will be the most expensive one.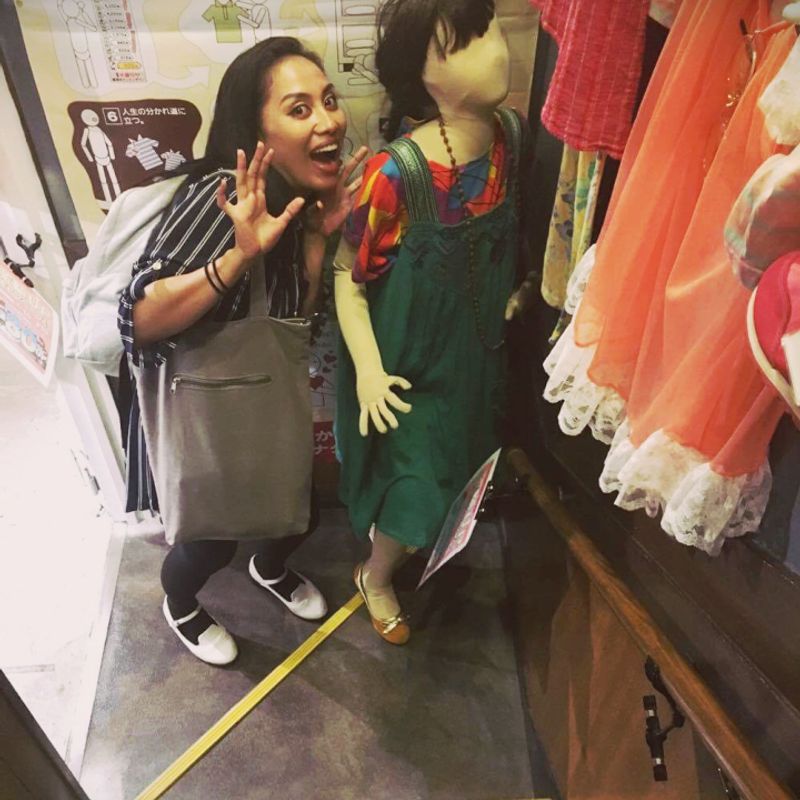 The freaky mannequins in Don Don Down xD
Don Don also gives out a point card. If you marked all the boxes, you get a 500 yen discount! But you can only use the card in the city where you got it. That's why I have my Yamagata and Sendai card.
5. Closing Shops
It's sad, but many stores go bankrupt. However, they give amazing discounts before saying their goodbyes, so watch out for those!
Please leave a comment if you have any suggestions how to get amazing discounts! ^^
---
4 Comments
I would like to say that outlet shopping malls are a good option for a discount on your luxury items. The problem is though, that they tend to be quite a distance to travel for a lot of people, and you'd end up spending too much money to get there. But, if you happen to be near one, they might be worth taking a look at. A little different, but for food, most supermarkets have little temporary 'shelves' where they put items at discounted prices because they're about to go out of date.

Is Mode-Off what you're thinking of? I can't remember either, although some of the Book-Off / House-Off locations in small cities sell Lots Of Clothes as well as many other things. They have 100 and 200 yen sections for clothes too, and sometimes brand new items. 中古 (Chuko) / Recycle shops are the best.

Thank u!!! Yup i think it's mode off!!!! Yeah, inlove recycle shops xD there one in yamagata that is near my house, which is open 24hrs 0_o it's amazing! @helloalissa

Yup! Im always hunting for sales! Thats why i like going to sendai or when i have time and money, tokyo ^^ i really get excited when they put discounts on bentos xD thank u! @DaveJpn