Aug 4, 2016
Aside from Golden Week, Obon is one of my anticipated holidays in the Land of the Rising Sun.
During Obon, I get to explore Japan and add a different prefecture on my growing travel list because I have a vacation! It will take a lot of time and money, but it's my dream to travel to all the prefectures. So, whenever I have free time and extra dough, I make sure I go somewhere new.
Last summer I went to Osaka, Kyoto, and Hyougo. Hopefully, this year, I could visit Nara, Wakayama, Mie, and Shiga, thus, completing my Kansai journey.
As soon as my 2016 summer vacation is finished, I'm going to post on this site how my adventure went. But first, let me talk about my last year's Obon.
1. PLANNING
I've always wanted to visit Osaka because of my late aunt. She lived in Osaka and sent us a lot of pictures of the places she's been in Japan, stirring my fascination.
Things to plan,
- The place I'm staying in
- The most convenient and affordable way to travel from Yamagata to Osaka.
- Where to go
2. PLACE WHERE I'M STAYING
My friend and I decided to stay in NAMBA because it's not very far from the center of Osaka, plus they have affordable hotels. I also wanted to see the famous "Running Man" in Dotonbori, which sadly I didn't, but I caught a glimpse of it this year's spring.
I used www.booking.com to book a room in BUSINESS INN NAMBA. This site is very convenient, especially if you don't have a credit card, like me.
3. FROM YAMAGATA to OSAKA
There are 3 options,
- Highway Buses
It takes about 12 hours from Yamagata to Osaka, and cost about 20,000 yen (round-trip).
- Shinkansen
It takes about 6 hours and cost around 40,000 yen (round-trip).
- Airplane
For me, this is the most convenient. I flew by PEACH AIRLINES, but as of now, it doesn't have a flight from Yamagata to Osaka. However, they do have one in Sendai, which is only an hour away from Yamagata.
It takes about an hour and a half and you can buy a round-trip ticket for as low as 8,000 yen. You just need to plan it ahead and be patient to wait for the prices to go down. I purchased my ticket for about 12,000 yen and when I travelled to Osaka last April, I paid 14,000 yen. In addition, if you don't have a credit card, you can just pay in the convenience store!
Then from Kansai airport you can just take the bus or the train. I took the bus to Kyoto because my friend and I decided to make that our first stop.
4. THE ADVENTURE BEGINS
- Manga Museum and Fushimi Inari Shrine in KYOTO
Like I said, I went to Kyoto once my plane landed the soil of Kansai. From the airport, I took the bus to Kyoto, which takes about an hour and 30 minutes and cost 2,550 yen for adults and 1,280 yen for kids.
Then from Kyoto station we took the train to Inari (140 yen, one way) to explore Fushimi Inari Shrine, which is only 5 minutes away from the station on foot. Since it was Obon, a lot of people went there and it was difficult to get a decent picture.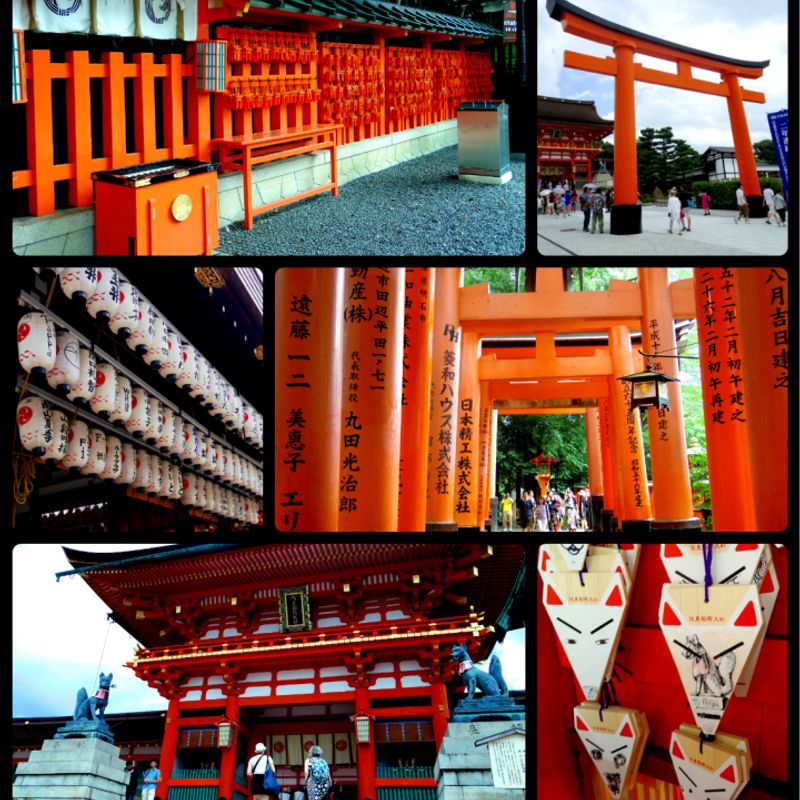 Few of the presentable pictures I took XD
After our stroll in Fushimi Inari, we headed to the Manga Museum. It only takes 5 minutes from Inari to Kyoto by train, then another 5 minutes from Kyoto to Karasuma Oike Station (210 yen). Ready your 800 yen because there is an entrance fee. You can't take pictures of the pieces in the museum, but you can read the mangas. You could see drawings/drafts of selected mangakas, like Tite Kubo of BLEACH. It was truly inspiring. Before, I just reblogged on TUMBLR about this Manga Museum. But last year, I was there reading manga and looking at the artworks of my favorite mangakas!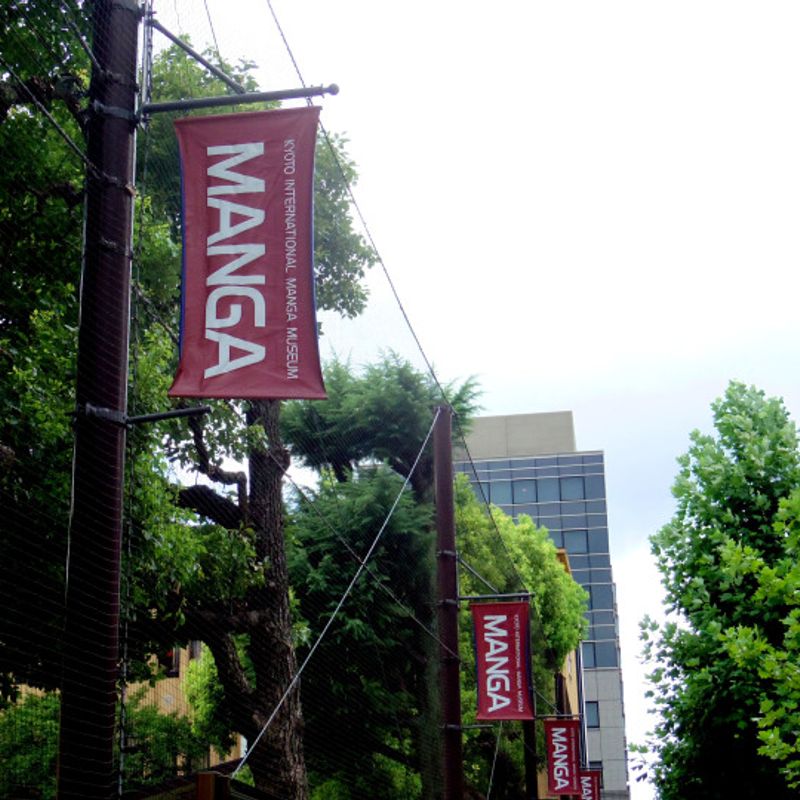 Check out http://www.kyotomm.jp for more information regarding the manga museum.
- Universal Studios OSAKA
This is the most expensive part of my escapade, but it was okay because I get to drink BUTTERBEER!
I was hoping to get the "Express Pass" online, but it was already SOLD OUT! It sells out really quickly so make sure to check its availability as soon as you can, especially if you plan going around the holidays.
The line was really long, but my friend and I managed. We went before the park was open. It's advisable to head to Universal as early as possible because some of the rides have a waiting time of 300 minutes! Use your time wisely so you can get your money's worth.
My favourite rides are the Amazing Spider-Man (waiting time, 2 hours) and Harry Potter (almost 3 hours of waiting time).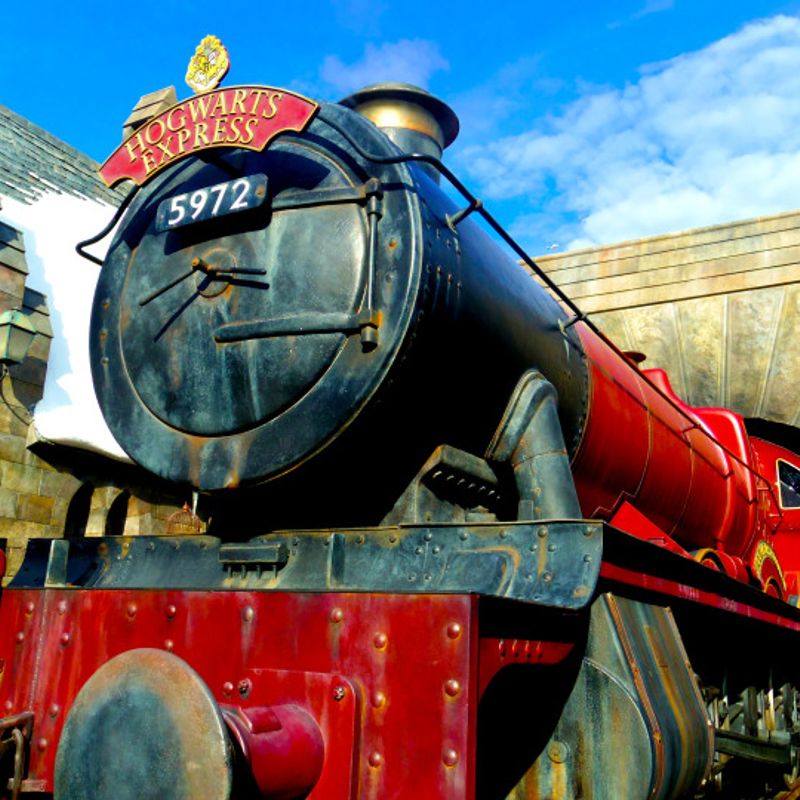 For more info, check out their site! https://www.usj.co.jp
- Himeji Castle in HYOUGO
Lastly, a place that is very sentimental for me. Aside from anime, I became mesmerized with Japanese culture and castles because of my aunt's photos, postcards and Himeji's photo book.
Whenever I travel to a new city, I always wonder if they have a castle and I make sure I visit it. Among the 13 prefectures I've visited, Hyougo has the best Japanese castle. It is well preserved and the largest and the most visited castle in Japan.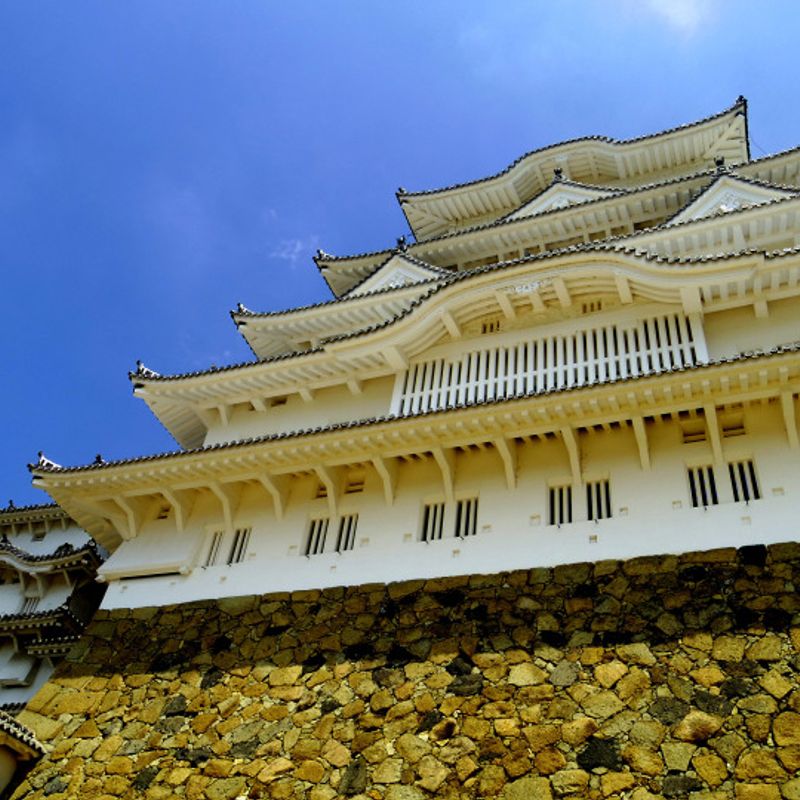 The Majestic Himeji Castle
During the time I went there, they just finished renovating Himeji; hence, there were more people. Only a limited number of visitors could go inside the castle, so we were given numbers. If you don't have it, you can't enter! We waited for an hour to get in, so make sure to wear a hat, bring water, and a fan to survive the SUMMER HEAT of Hyougo.
The entrance fee is 1,000 yen (adults). From Osaka to Himeji by train, it takes about 64 minutes and cost 1,490 yen. Going to the castle on foot from the station will take 20 minutes. But if you decide to ride the bus, it's only 10 minutes.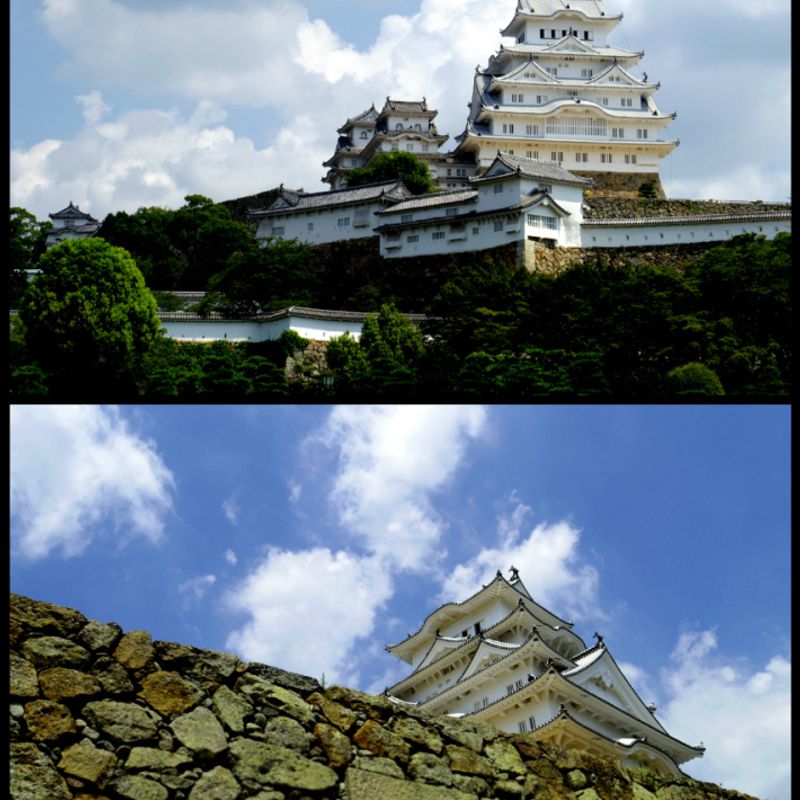 For more inquiries, visit Himeji's site www.himejicastle.jp
My summer escaped in Kansai last year was brief and tiring, but I was fun and fulfilling! I went to places that I used to dream of visiting. Dreams do come true! Just make a plan and take an action!
ADDITIONAL NOTES:
Train schedules
Bus Schedules, KATE
Plane tickets, PEACH AIRLINES
---
4 Comments
Himeji Castle is amazing, isn't it?! I saw it some years ago though, and haven't been since they did the renovations on it.

Yeah!!! It's really aaaamzing! One of my fave places in japan!!! @SalarymanJim

(From the south side of Ibaraki) I used JR's Seishun 18 Kippu to go to Kansai four years ago - do you know about that discount ticket? It's only available during spring, summer, and winter. It took me all day to get there, but it's So Cheap, and you can use it for five different days. The only problem is I could look out the window and see so many places I wanted to visit. Here's a good English info page: https://en.wikipedia.org/wiki/Seishun_18_Ticket I missed Himeiji Castle, but went to Hikone Castle because they have a cute mascot and we can see Lake Biwa from the castle.

Ive heard about it but didnt really know where to get it, and i wasnt sure if it's worth it >_< i'll check it out!!!! Thank u so much! This will help me a lot because i'll be going back to kansai this week!!!! :) @helloalissa