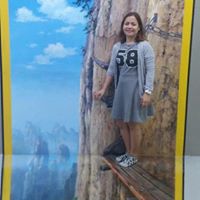 Babei1096
I am a filipino, I live here in japan for almost 12 years now. I work in Ace bakery a factory that supply some of the bread in seven eleven. I am married but don't have children.thats all I can say with my life.
Area of Residence

Sakae-ku, Yokohama-shi, Kanagawa

Area of Interest

Sakae-ku, Yokohama-shi, Kanagawa

Blog Title

Life in Japan

Blog URL
Babei1096's Activity
The New rules at Immigration
The immigration Office announces its new rules starting March 2017. All immigrants applying for permanent residency who just stayed here for just one year could make it possible to receive permanent residency. If you earned 80 points of scorecard immigration point system. And for those who earned less than 80 points , 3 years is allowed for them to stay in japan.The Japans Ministry of justice change its ruling hoping to attract and keep more highly skilled workers overseas. Before all immigrant become eligible for permanent residency after living in japan for ten years. However in 2012 the ministry introduced a point based system to shorten the wait of the highly skilled applicants in three categories: Advanced academic research activities , advanced specialized activities and business management activities. Applicants in these categories who scored sufficient points by the system rubric were eligible for permanent resident visa after five years.Under the new law the point system is loosely broken into categories such as academic background, career achievements, salary , age and special achievements. For the doctorate will get you 30 points and 20 points for masters degree holder. And for the business man who earned 30 million a year will get 50 points.This is really a big help for all of us gaijin who wants to settle down here in japan. I L O V E J A P A N !!
Babei1096
More Posts
Onsen at the heart of the city

Try this Japanese style onsen at heart of the city. If you are looking for a relaxing time this is perfect for you. Be ready for you will go nude all the way ,but its okay everybody will do the same. Don't worry for the towels, shampoo, body wash its all free. and the body lotion and face cream its all there. And if you are hungry after the relaxing bath, you can go to the restaurant and there are lot of foods to choose from. And after eating you can go at the roof top to have little drink while watching the view outside. Then if you feel sleepy they also have a place to lie down and relax watch tv or just listen to a music. But if you want to go overnight just ask the reception area of the rate because I haven't tried it yet. Thats all I can share with you guys I hope you can try this Japanese style onsen.

Love Movies

We love watching movies
More Reviews