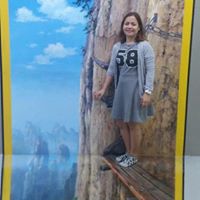 Babei1096
I am a filipino, I live here in japan for almost 12 years now. I work in Ace bakery a factory that supply some of the bread in seven eleven. I am married but don't have children.thats all I can say with my life.
Area of Residence

Sakae-ku, Yokohama-shi, Kanagawa

Area of Interest

Sakae-ku, Yokohama-shi, Kanagawa

Blog Title

Life in Japan

Blog URL
Babei1096's Activity
10 Things to Know About living in Japan
I am Lucy Tsunakawa but my name in FB is babie thats my Nname. Anyway I live here in Japan for 12 years now and I like it here, because there is peace and order low crime rate. and of course the people (Japanese) around, they are very disciplined and mannered. Well going back to the topic of 10 things you should know about living in Japan. 1. You should decide where to live, whether you like it in Tokyo, Yokohama, Osaka or you want to live in the province. But if you choose to live in city proper for the work purposes, here is my suggestion to get a good place to live. Try the government owned mansion (UR Urban Renaissance Agency) some of there locations are near the train stations or bus stations, near the supermarkets and hospitals. They have very minimal downpayment or let say two months deposits only and you don't need to renew it every year or two years its a lasting deposit until you decide to transfer for another place. 2.You should look for a job, well some of us its really our purpose to work here in Japan. since you are new here you can find a job in the internet just type Jobs in japan and select your language,then place, job type then the agency will look a company for you. but first you have to check you visa status first to the immigration Bureau if you are allowed to work. 3. You should learn the language of japan even the very basic like greetings you should download an Application that has translation and you can self study. 4. You should know there cultures, customs and etiquette you can also find it in the internet. 5. If you commute in trains or busses try to get the time schedule so that you know what time you should go out of your house and you are not late with your appointment .The train here is always on time except for some reasons of delay but that is seldom. 6. If you get a job you should have a health insurance, it is very important here in Japan because it is very expensive if you don't have that . If you need to go on check up in a clinic you only pay 30% of the total amount 70% will be shouldered by the health insurance. 7. You should also know were is the nearest church if you are Christian, Catholic or Buddhist . You can ask for it to the nearest police station or to the train station they have a map there that can locate the church. you can also try the internet. 8. You should also know the nearest hospital and have a hospital card so that if ever there is something happens to you the ambulance team will ask for the hospital card and they will bring you there. Don't worry for the deposit they don't practice it here, you will only pay when you discharge. And you have to inform your company so that they will process your health insurance minimum charge. meaning you will only charge by the hospital according to your minimum charge bracket. 9. And if you are admitted and absent with your work for more than four days you can apply for a shoubouyo teate (I don't know the translation) the company will give you a application form and give the copy for the doctor attending you for medical certificate. and company will process it for you . and you will be paid for your absentees .10. Lastly don't forget to pay your taxes, if you are employed the company will deduct it to your payroll slip, but if you decide to transfer for another company before June ( which is the payment of resident tax) expect that there will be a bill of payment coming from the city hall and pay it to the convenience store. Thats all and I hope with my little knowledge I can help you with your life here in Japan.
Babei1096
More Posts
Onsen at the heart of the city

Try this Japanese style onsen at heart of the city. If you are looking for a relaxing time this is perfect for you. Be ready for you will go nude all the way ,but its okay everybody will do the same. Don't worry for the towels, shampoo, body wash its all free. and the body lotion and face cream its all there. And if you are hungry after the relaxing bath, you can go to the restaurant and there are lot of foods to choose from. And after eating you can go at the roof top to have little drink while watching the view outside. Then if you feel sleepy they also have a place to lie down and relax watch tv or just listen to a music. But if you want to go overnight just ask the reception area of the rate because I haven't tried it yet. Thats all I can share with you guys I hope you can try this Japanese style onsen.

Love Movies

We love watching movies
More Reviews