Sep 2, 2017
Having lived in Japan for 20 years now, I have always been a fan of sipping a cup of tea after a teishoku (a hearty Japanese set meal). There is such a sense of calm with each sip it soothes me at my core. A recent trip to Shizuoka with our friends at City Cost, a company that helps foreigners with transportation while there are here, helped me develop a new love for Shizuoka and Green Tea.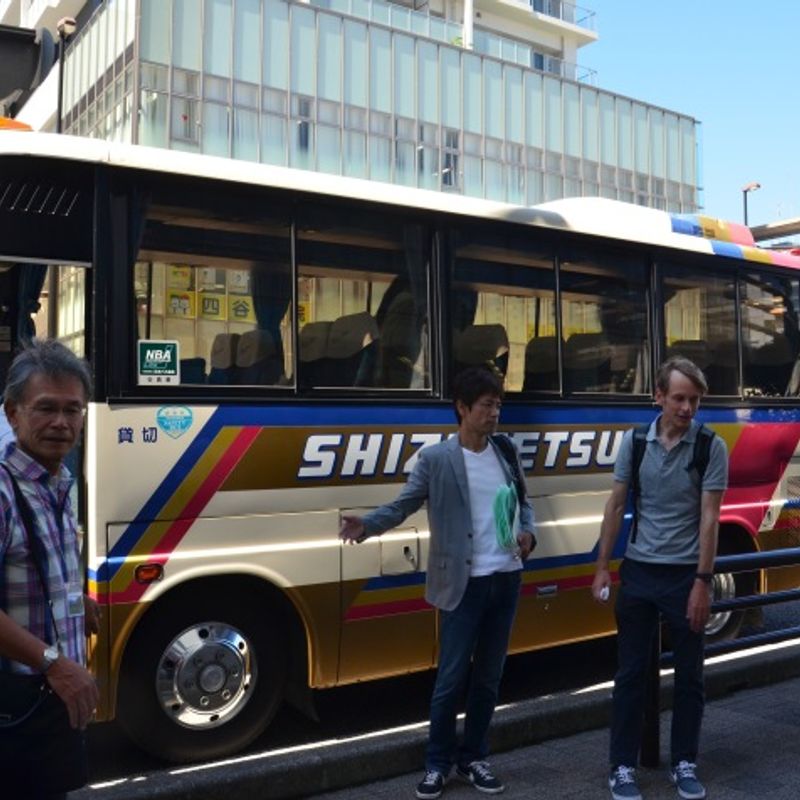 Leaving Tokyo on the Nozomi bullet train at 9:05 AM, we all embarked on a day filled with anticipation and much excitement to experience Shizuoka and its fascinating tea culture.
Located in the southeast part of central Japan, Shizuoka is one of the bestprefectures to visit. From the majestic view of Mt Fuji to traditional-style countryside onsens (hot springs) and authentic local flavors such as wasabi, green tea, unagi (eel), and shirasu (Whitebait), the region has so much to offer and a day trip will leave a vivid memory of its perpetual beauty and untouched nature.


Shizuoka is very accessible to families or travelers who are looking for a quick getaway far from the hustle and bustle of the city. You can also use the JR pass or the highway bus to get there directly for your day trip.


Upon our arrival, we were welcomed by the hospitality of Chamber of Tea Association of Shizuoka Prefecture and our very knowledgeable interpreter from the World Green Tea Association. We were given a very detailed outline of our schedule and we were all extremely excited for the experience ahead. On board a mini bus, we made our way along the beautiful scenic route to Gyokurono Sato where we would experience a traditional tea ceremony.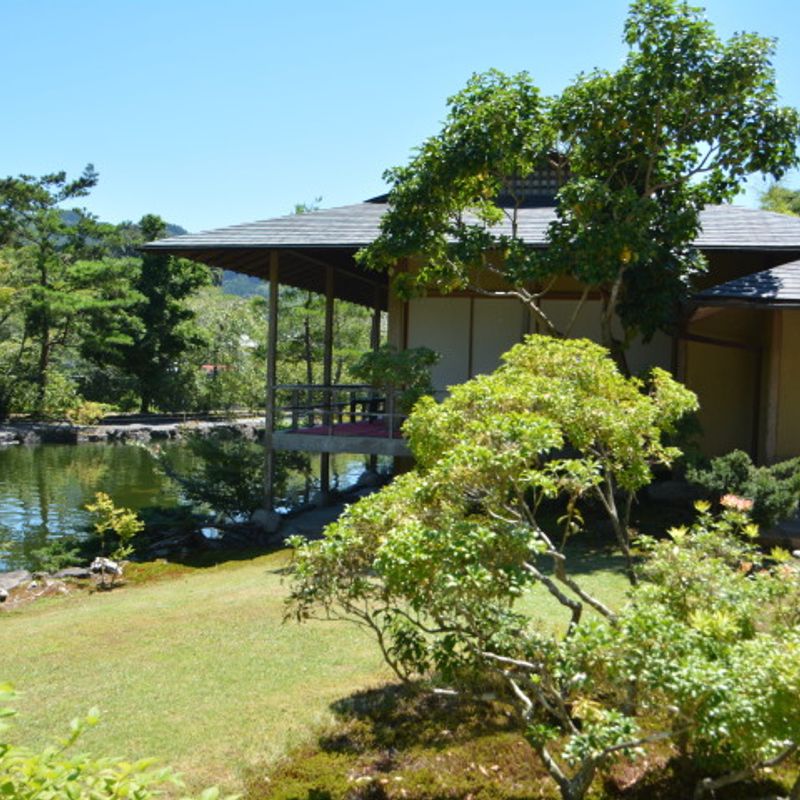 Gyokuro no Sato
Gyokuro no Sato was a very intimate place to experience a traditional tea ceremony with a tea master. Located in Fujieda City, Shizuoka, this unforgettable place has breathtaking views of Japanese gardens and beautiful landscapes. Gyokuro is a type of Japanese tea and is regarded as the highest grade of Japanese tea. It is distinct for its fine green color, rich aroma and mellow sweet flavor. Gyokuro no sato is a perfect place to enjoy the highest quality Gyokuro tea and other finely powdered Matcha tea with Japanese seasonal sweets (wagashi) in the calm atmosphere of the tearoom.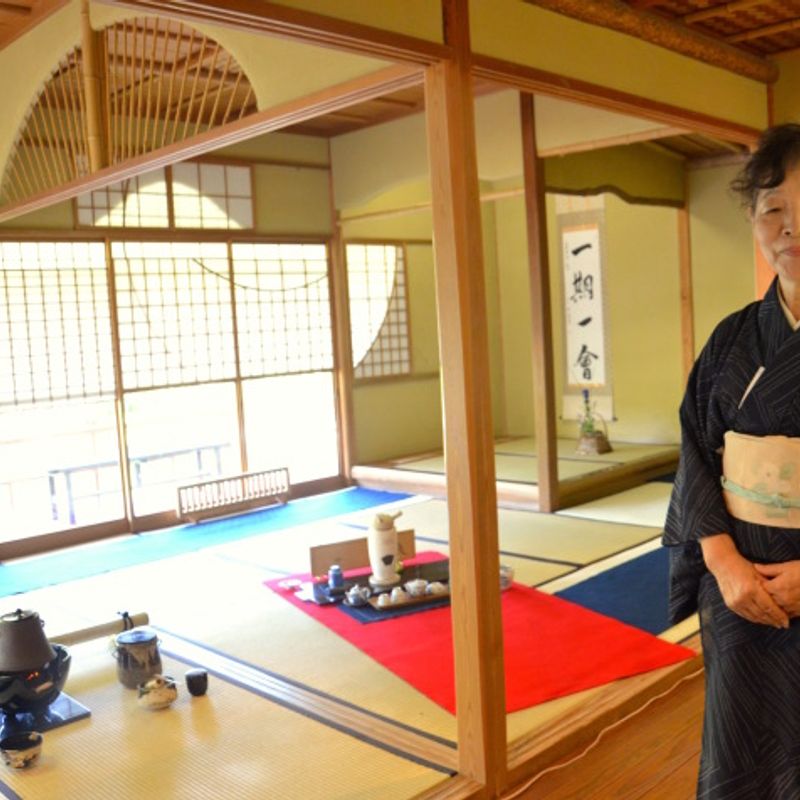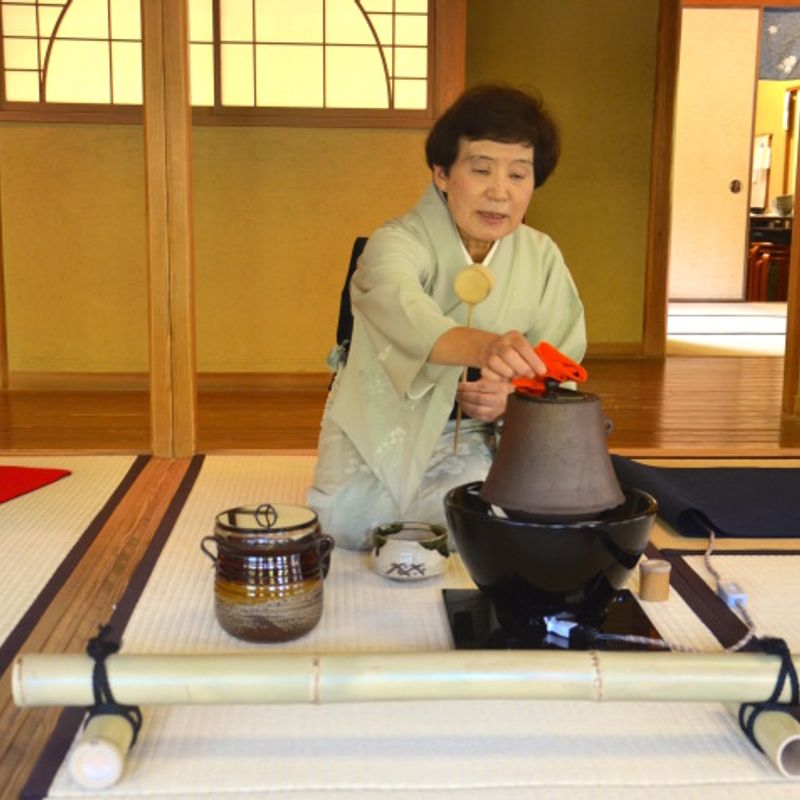 Tea Ceremony
Tea ceremony is a testament to the true essence of Japan's refined practices. Sipping tea is an art reflecting the principles of harmony, respect, purity and tranquility. At Gyokuro no Sato one can experience such deep-rooted tradition. You can enjoy an intricately prepared wagashi, a Japanese dessert mostly named after Japanese poetry such as tanka and haiku, places or seasons of the year. The tea master choreographically teaches you the proper way of holding the bowl, precise hand movements and how to sip the tea. This very serene experience will take you back in time allowing you to understand this fascinating aspect of Japanese tradition. We were able to experience an unforgettable tea ceremony at Gyokuro no Sato, every aspect of it was explained in detail and it was great chance to enjoy the sweetness of the wagashi dessert and the slight bitterness of the matcha.


Chanohanatei
After a very intimate tea ceremony experience, we walked the beautiful gardens and then headed to Chanohanatei., a lovely Japanese restaurant with a wide range of traditional lunch sets to choose from ranging from soba, tempura, katsudon and other bento set meals . We were lucky enough to try a lunch set that had a scrumptious assortment of grilled salmon, freshly caught sashimi, tofu with ginger, vegetable tempura, shrimp tempura and matcha soba, something that I've never had before. This cold noodle delight was definitely the highlight of the meal for me. To end the meal we all enjoyed a soothing matcha ice cream that hit the spot on a hot summer's day.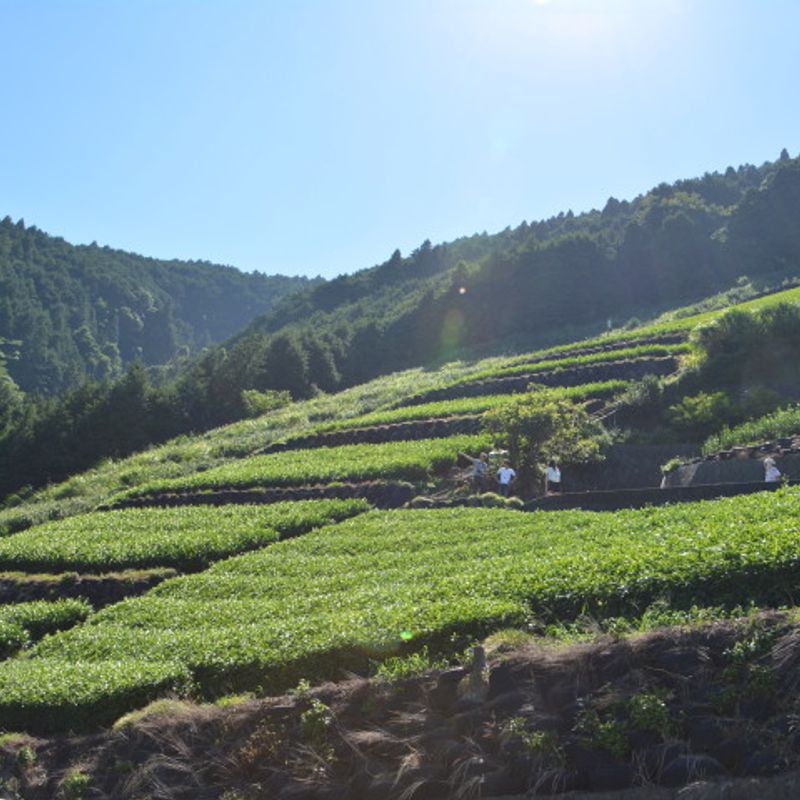 Sh
Our next destination was Hokouen, a 3.8-hectare tea farm with breathtaking scenery over looking the mountains and team aromas that waft over you as you stroll. The tea farm was owned by the Katahira family whose handpicked teas
are sold in Japan, America, Russia and Europe.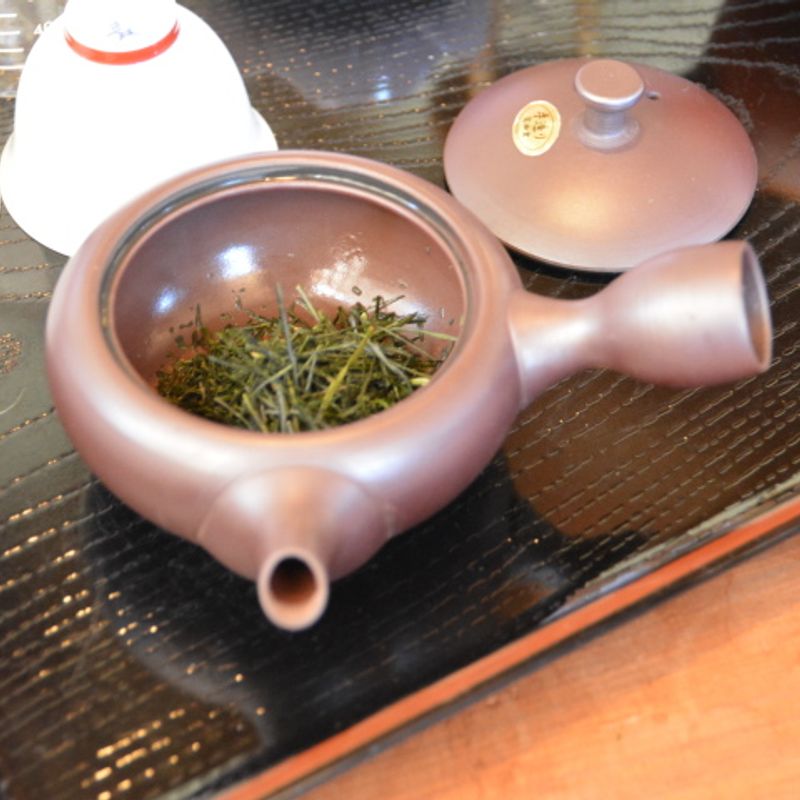 While we were there we met Jiro Katahira, a third generation tea farmer who has tremendous passion for making the highest quality tea. A conversation with him will make you admire his eternal dedication to the tradition of not just their
family business but the belief in Shizuoka's green tea. During my time at the farm we got to savor 4 different kinds of teas such as Yumesuruka, Tsuyushihikari, Saeakari and Blend. We also got to understand the different processes of preparing each tea so one can enjoy its flavor and aroma to the fullest. It was a very intimate experience amplified by the best possible
hospitality one can imagine from a family that has truly served with the utmost passion the tea traditions of Shizuoka for generations and generations. Wetreated not just as guests, but as family and I will never forget the time I have
spent with the Katahira family.


Special Thanks
This very unique afternoon arranged by City cost and hospitality of everyone who showed us around was something I will never forget. Any foreigner, new or old to Japan, will surely appreciate a local experience such as this.
Thank you very much to City Cost, the Chamber of Tea Association of Shizuoka Prefecture, Hokouen, Gyokuro no Sato and to the amazing people of Shizuoka for welcoming us! We will definitely come back for more and share this experience to everyone we know.
This post is a special tea blog report, part of our Shizuoka Green Tea Guide, and a chance through City-Cost for bloggers in Japan to engage in new "Japan" experiences about which to create posts.
I am a traveler by heart and love meeting people from all walks of life. Japan has been my second home for the last 20 years My passion is sharing Japan's profound culture, tradition and food to everyone.
---
1 Comment
Good day! Could you please tell me how i can reserve visiting tea plantation? Best regards