USER BLOG
Join the best expat community of Japan. Now!
Share your Japan experience

Create blogs/Join the Q&A

Earn points and get rewards
The Craziest Thing You'll Do This Summer
Time-travelling storm-trooper? Check! GISHWHES 2016 Item # 76 According to an official email and status update earlier this week, The Greatest International Scavenger Hunt the World Has Ever Seen will be holding its final mega-bash August 5-12 of this year. The week long event thrills tens of thousands of global participants every year, including the author of this very blog post. I've been an avid gisher for the last 4 years and I can genuinely say that the event has changed how I engage with the world around me, even living out here in Japan.My daughter with the pad-na, a panda made entirely from feminine hygiene products. Item #98 The hunt itself consists of a massive list of items to find, make, or perform. Pictures of these get uploaded to imgur (videos to youtube) and the resulting links submitted to the hunt. Later the judges (including event creator Misha Collins of Supernatural fame) apply points to the items submitted based on a number of factors including the quality of the image and interpretation of the item. The team with the most points wins the hunt and the grand prize, an all-expenses paid trip somewhere fabulous with Misha Collins.Me, proclaiming "GISHWHES takes SHIOGAMA!" for item #117 The real joy of the event has nothing to do with the official prize. The list of items includes challenges ranging from silly to charitable to almost-impossibly fun. Of course not every item appeals to every person, but that's why teams contain 15 people and the item list is around 200 items long. Anyone willing to give it a try can find at least a couple of things they would enjoy in a list that long. Just make sure to get pictures or video so you have something to submit.That's my team from last year, including many friends and family from all over for item #117. If you don't know 14 other people you would want to do this crazy thing with, do not worry. The event is set up so that anyone can participate from anywhere so long as they have an internet connection and a way to get a photo and/or video. All partial teams will be consolidated, putting you together with new, exciting people from all over the world. You can even choose to participate as a serious contender or just for fun, so that the team you get put on is of similar constitution. There are just under 2 weeks left to register if you want in on the fun. The $21.08 charge for registration pays for the grand prize-- a trip for the entire winning team to party with Misha Collins in Hawaii as well as the cost of running the event itself. Anything left over from those goes to Random Acts, a great charity benefiting a number of causes worldwide, including recently building a school in Nicaragua. If you don't have the money, you can also sign up for a gish-olarship and hope that some unknown benefactor pitches in for you, which can be really helpful but I recommend only doing this as early as possible and if you really can't afford it otherwise.My daughter and I, for item #88. The greatest thing about GISHWHES is that it rewires your brain for fun and kindness if you let it, which makes the entirety of existence a lot more enjoyable. Engaging in something as wild as this also can be great for getting you out of your comfort zone and into a more creative brain-space. It also can help you take better advantage of your surroundings and face some fears while you're at it. I highly recommend GISHWHES to everyone I meet and for good reason.Vending machine of feelings for Item #140 If you're interested, sign up fast! At the time of this posting, registration is only open for another 2 weeks! In the meantime, check out last year's list here. Below you'll find the text for the items mentioned above. As a parting gift, here I am performing my rap regarding Vlad the Impaler, the last item from last year's list.#76 Nobody ever talks about the fact that 250 years ago, stormtroopers who had been abandoned on planet Earth were forced to assimilate into pre-Industrial culture. Dramatically re-enact this difficult time. Show a stormtrooper getting back to basics using a spinning wheel, butter churn, or other old-fashioned tool or machine in a rural setting. Feel free to add accessories to the stormtrooper's outfit to make their assimilation more complete—a Shaker-style hat, a musket slung over the shoulder, etc.#88 You know those giant teacups at amusement parks that spin? Go for a ride with a friend or two. Of course, you all should be dressed appropriately for the tea party… as a spoon, a tea bag, a sugar cube or something else that one would find in a teacup.#98 Your choice! Either a panda made of sanitary pads – a "Padna," if you will, or a likeness of a totalitarian world leader made entirely of feminine hygiene products. – Inspired by Sarah Davison#114 Grid image of all 15 of your team members (5 rows of 3 columns). Let's see each member of your team dressed in some way emblematic of that member's state, region or country. For example, if a team member is from New York, the photo might show that member of the team wearing a yankees hat while eating a slice of pizza. If a member(s) of your team is MIA, feel free to add your favorite picture of Misha in their place – Jennifer Irving#117 Gishwhes has conquered the Great Wall, South American waterfalls, the Champs-Élysées, and even SPACE! Help gishwhes conquer new territory— take gishwhes somewhere epic that it's never been before. – Julie Reynolds#140 A functioning vending machine that dispenses emotions and memories. Show a customer making a purchase.#173 You may have heard about a little show called Hamilton. Lin Manuel Miranda lit up Broadway with his innovative style, combining traditional theater and rap to engage delighted theater goers with the story of history's hippest President. But that was just a big "win all the 2016 Tonys" ploy. We want to hear and see– in full costume a rap song about another historical figure important to you. Upload a 15 second video on the site AND send it to @Lin_Manuel.
JTsuzuki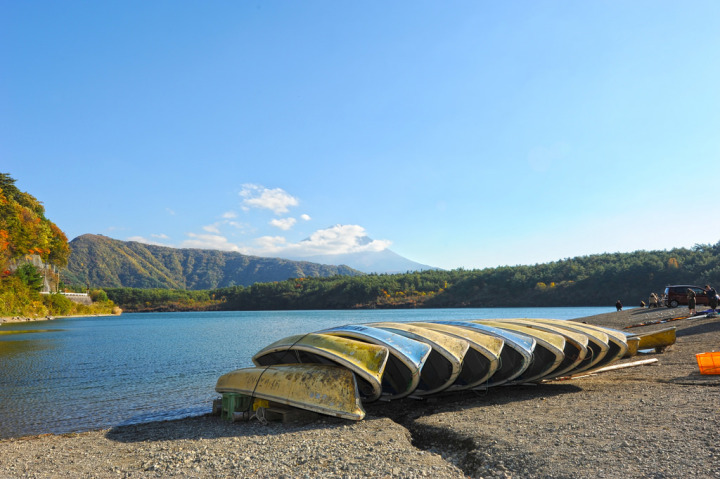 Fuji Five Lakes - the most beautiful in the world!
Before moving to Japan, spending time around lakes was something I really enjoyed doing. Whether it was playing sports or camping nearby, there was always something relaxing, peaceful, and rejuvenating about being by the water. I lived in a country town area, so getting out into nature wasn't too difficult - I was fortunate to have a couple of beautiful lakes a relatively short distance from home.When we moved here, I had to find my new favorites with a lot of things in life, including my favorite spots by the water. When it comes to my most loved lake area here in Japan, hands down it has to be the Fuji 5 Lakes region.The Fuji Five Lakes region consists of Lake Kawaguchi, Lake Yamanaka, Lake Saiko, Lake Shoji and Lake Motosu - each has their own charm and appeal for different reasons. I want to mention two that I've spent the most time at today - and those are Lake Kawaguchi and Lake Motosu.Lake KawaguchiI love Lake Kawaguchi for the fact that there is so much to do around the lake area. Of all the Fuji Five Lakes, this one is the most built up. My husband and I stayed at an amazing ryokan earlier this year, situated right on the lake - depending on the location of your room within the ryokan you either had killer views of Mt. Fuji or Lake Kawaguchi. Talk about being located on prime real estate! (If you want to stay there, it's called Konansou - it was expensive but worth every penny, and the kaiseki dinner was the best kaiseki experience I've had). There are a number of other accommodation options in the area too, if you'd like to stay for an overnight trip - but just visiting for the day is a bunch of fun too.Lake MotosuWhen it comes to camp grounds, I don't know where in the world could be more picturesque than Lake Motosu. I mean really...talk about camping somewhere and waking up to views like these. I'm convinced that even after living here for several years, that the sight of Mt. Fuji will never get old to me. Put Mt. Fuji in the background with a beautiful lake in the foreground, and bam = you've instantly got photo perfection. The times that I have camped at Lake Motosu, there have often been people engaging in watersports like windsurfing, so if you're into that you have the perfect spot to visit!If camping in such a gorgeous spot sounds like something you would be interested in, there is an official website for the Lake here - it has the details about getting there, as well as the relevant fees for the type of lodging you're going for (whether that is tents/bungalow/lodge/cottage).No matter which of the Fuji 5 Lakes you might find yourself visiting, you're going to have an amazing combination of some spectacular views, breathtaking nature, and a relaxing spot to enjoy these warm summer days that are headed our way. It's a great place to spend some time with your family and create some wonderful memories by the water.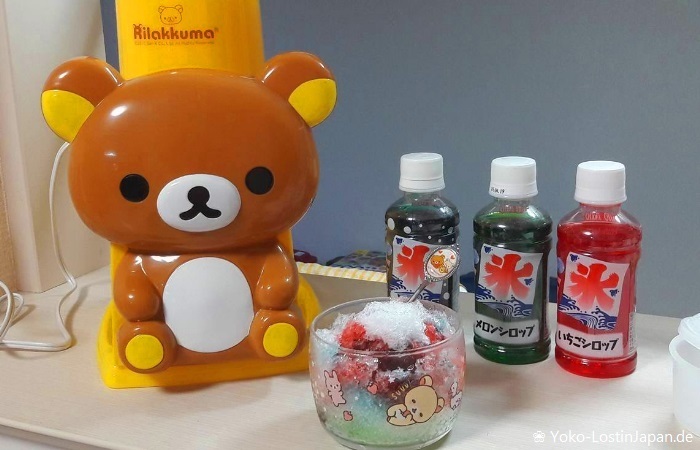 Kakigori fun at home with Rilakkuma
Summer started in Japan and it super hot every day. It is definately the time to have some shaved ice for cooling your body down. Many shops are selling kakigori (かき氷) right now and you can find it at nearly every festival. But how about making it at home?Two weeks ago we bought a kakigori machine. Because we are big fans of Rilakkuma and our apartment is already full with it, we also decided that our kakigori machine should have a Rilakkuma design. We got ours on Amazon (link here). It is really cute and electronical. So you just need to press the button on top and the ice will automatically be shaven. With the machine, you also get four boxes to make the ice. So far, I bought three different tastes of sirup: strawberry, melon and ramune. All are super delicious and it is a lot of fun to make kakigori this way at home. Let's fight against the hot Japanese summer!
YokoLostinJapan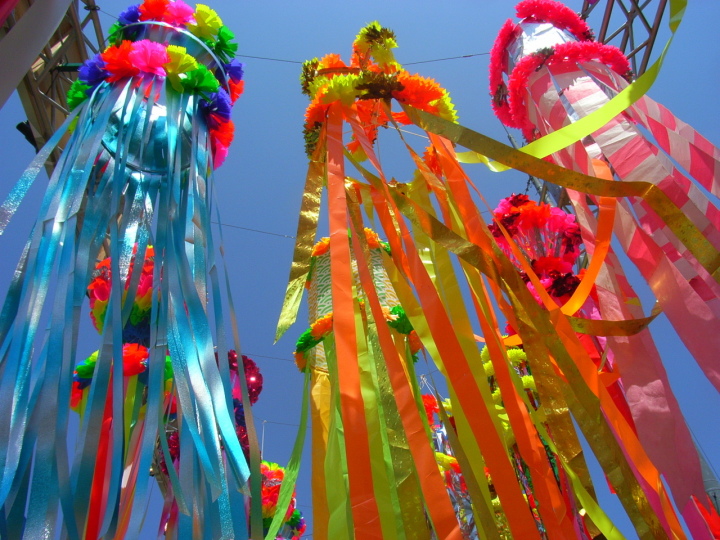 Festival Fun - Tanabata in the Tokyo Suburbs
When it comes to my favorite things about living in Japan, festivals would be right up there at the top. Tanabata is one of the best - a festival for love? The world needs more of that!If you missed celebrating Tanabata this year on the 7th of July, you still have a chance to get in on the fun - the area of Tokyo where I lived for several years actually holds their Tanabata celebrations in August, rather than July - they go by the traditional calendar instead of the Gregorian calendar for the dates it is held. This year the festival dates are from the 3rd to the 6th of August.One of the most fun things about the festival is all the vendors - there are loads of delicious foods to enjoy!The festival is held in Fussa, right behind Fussa Station, which is accessible from Tokyo on the Chuo/Ome line. It's definitely a bit of fun if you're in the area, or you want to experience a Tanabata festival!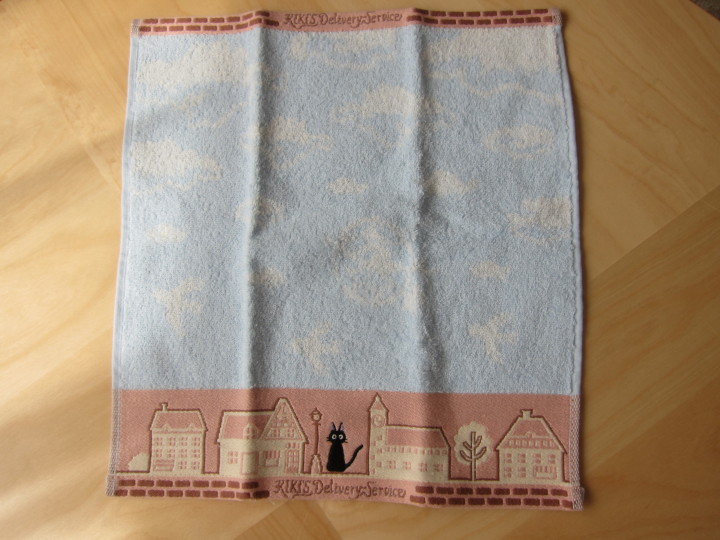 10 tips for dealing with the hot summer in Japan
Very soon the rainy season will be over and the hot humid summer knocking on the door. Summer can be a very hard time in Japan especially for a foreigner who is not used to humid weather.Here are my 10 tips for dealing with the heat and humidity of Japanese summer. • Small towelYou may have seen those small towels already everywhere in the stores. Those are so important during the summer season. When your face is sweating because of the humidity you can use those towels to dry your face. No worries as everybody is doing that, so there is no need to feel weird. Also you can buy plenty of different designs of those towels. Almost every anime character or popular kids character like Hello Kitty or Rilakuma has a big variety of those towels. My favorite are the towels of Ghibli with Totoro or Kiki. • Sun umbrellaSun umbrellas are mostly used by woman in Japan. They have a special UV protection, which is perfect for not getting brown or getting sunburn. Also it is such a big different, when using the sun umbrella, the direct sun does not go straight to your face. You will feel way cooler on your head than not using it. Especially in places where there is really no shadow it will save you from a heat shock. • HatSame like the sun umbrella goes for using a hat. This is the perfect alternative for men. A light small summer hat will keep your head cool. • Airy clothes/cool bizDuring the summer you should wear airy clothes which are loose and it's best if they are 100 % cotton. If you are wearing tight clothes they will stick to your body and you will feel very sweaty. Also you can buy special cooling clothes (for example at uniqlo) which will cool down your body during the hot season.• Cooling productsAt the drugstore or convenience store you can buy many different cooling products like cooling spray. You spray it on your arms and it will give you a refreshing feeling or cooling pads for your forehead for cooling you down. There is really a big variety of different cooling products in the store. Please check them out!• Drink enough!The most important thing during summer is to drink plenty. At least 2-3 L per day is recommended. Especially you will lose so much water from sweating. You really should drink a lot. Nice refreshing drinks are all kinds of no sugar drinks like green tea or black tea. The best of course is mineral water. • Bottle coverI recommended to drink enough during the day. But it will often happen, that you are buying a cold bottle of water and you put it in your bag and sooner or later your bag will be wet. The bottle is kind of sweating because of the heat from outside and the cold from inside. For that problem you can use a bottle cover which will keep your bottle cold and your bag dry. You can buy those at every 100 Yen shop or in stores like Loft and Tokyu Hands.• Light healthy foodDuring the hot summer it is best to eat light healthy food like salad, soup, fish or sandwiches. For heavy oily food the stomach needs more energy to burn the food that let you even sweat more.• Shopping storesIf you are going to the supermarket or big department stores, you will often see many people just sitting in the lounges resting or chatting to each other. Mostly they are going there to enjoy the air conditioner for free. Many people also use that method to save some energy costs at home. • Beach dayOne of my favorite solutions to deal with the heat is just going to the beach. You can go swim in the ocean or lay in a UV protection tent and eat some watermelon or ice cream.
Crazydeath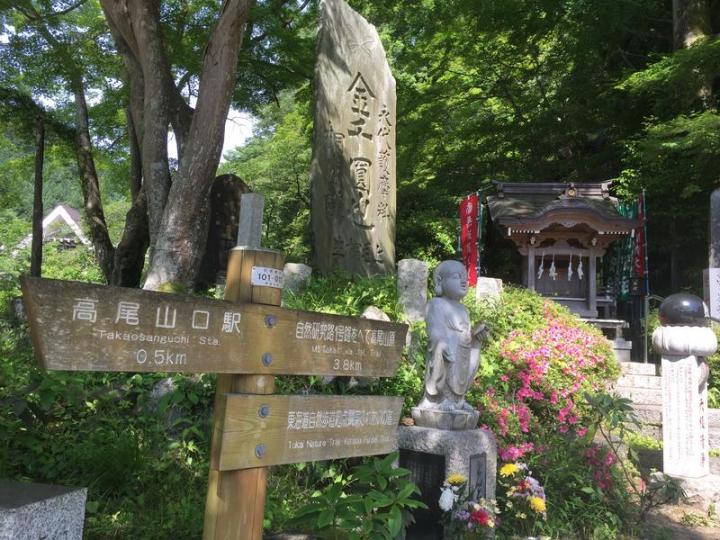 Food with a view - Mt. Takao Beer Garden
When it comes to the bustling metropolis of Tokyo, where I've lived for 4 years, it can sometimes feel as if you have no respite from the urban sprawl - one trip up Tokyo Skytree will have you understanding just how far the city goes on (and on...and on...) for. In saying that, there are some beautiful spots not too far from the middle of the city that will have you forget that you're in one of the most densely populated spots on the planet. One of those places is Mt. Takao, which only takes about an hour from the middle of the city to get to.Not only is the mountain accessible from the heart of Tokyo, and an easy climb (I have done it and saw plenty of children and senior citizens climbing up with ease!), at this time of year there's a beer garden right at the top. It has already started for this year (the dates it runs from in 2017 are June 15th until October 15th) and it makes for one of the most scenic spots in the Tokyo region to grab some grub and a beverage outdoors. If your idea of a beer garden in Tokyo is one of those fancy rooftop bars in the city, this isn't that. The eating area consists of pretty basic plastic tables and chairs - but I actually love that about it. I'm certainly not the stuffy type, and I much prefer somewhere that has a relaxed atmosphere as opposed to somewhere that I need to be dressed to the nines to be allowed entrance! T-shirts and shorts are perfectly acceptable here, and that's more my cup of tea!The cost to eat and drink at the Mt. Takao Beer Garden is 3500 yen for the gents, and 3300 yen for the ladies - and this fee will get you two hours of buffet style eating, as well as beer, wine, and cocktails - not a bad deal for the money. Plus, you really can't beat the view from the top. Getting to Mt. Takao is nice and straightforward - if you're headed out from Tokyo station as a starting point, jump onto the JR Chuo line bound for Takao. Once you get to Takao Station, all you'll need to do is hop onto the Keio Takao Line for Takaosanguchi (which is only an extra couple of minutes). You can walk up the mountain if you're feeling energetic - or if not, there are chairlifts that will make your life a whole lot easier. There are lots of beer gardens that have popped up in and around Tokyo in the years that I have lived here - but I would have to say that without a doubt this one is my favorite, for the laid back vibe and the views that you simply can't beat. If you're a nature lover, a hiker, or heck - just someone that enjoys having a beer outdoors with friends at this time of the year, this place is one you need to check out.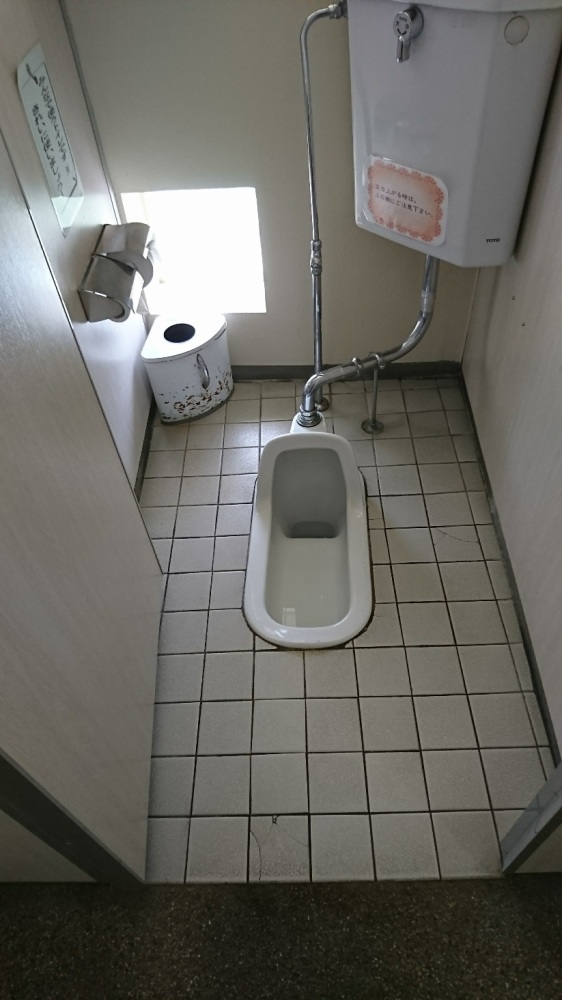 When You Gotta Squat: Squat Toilets and You
You're on a trip to some beautiful little town in the countryside that you've never seen before. It's magical and majestic and great...until nature calls. Then with trepidation, you head to the nearest bathroom and find...a hole in the floor glorified by porcelain and running plumbing. One of the hardest things to get used to in Japan, and one I faced daily in my first years here, still remains a source of frustration for me-- the squat toilet. The squat toilet, or 和式 (washiki), is common in older homes and smaller cities, though I have seen them in Tokyo and Kyoto. When first confronted with these, I was shocked. I had been told that Japanese toilet seats were feats of design and almost impractical assistance-- washlets that sing to cover your sounds and spray you clean. I had not heard of these flat and shallow porcelain features, but I took it upon myself to use them as often as any other toilet. I would prove that I was not some unadaptable foreign oaf. Of course I could use these toilets. I had to use these toilets. Also, the ladies bathroom at my workplace had only these toilets, so I had every opportunity to give it a try. Problem? I was never great at positioning and aiming, so even urination in a squat toilet involved disrobing from the waist down to avoid ruining my pants or shoes. I would then take the best position I could while holding onto whatever pipe or pole that might be coming out of the wall and did my best to maintain a velocity that would eliminate things quickly without causing unnecessary splashing. Back in 2008, instructional videos on how to use this kind of toilet were not available to me, though you can now view some if you need help. My method worked well enough when it had to, but my enthusiasm for embracing this toilet style ended one day in Tokyo, when a long line in the ladies' bathroom stalled, waiting out the Western style toilets despite a few of the squatties being available. If not even the natives were willing to cut waiting time by making use of these options, maybe it wasn't such a crime for me to avoid them as well. Proponents of the squat toilet rave about hygiene, specifically the fact that your body parts needn't touch the same surface as anyone else's have, providing you don't fall over. Science also backs up the benefits of the squat toilet, indicating increased ease in defecation when making use of a squatting position instead of a seated one. If you're looking to take advantage of these benefits without throwing out your washlet, you can buy a stool-like contraption that forces your knees into a squat while your rest on your own western-style commode. Despite these benefits, many Japanese schools are considering changing to Western style toilets after surveys found that children often avoided using the toilet at school because of the squat toilets, according to a Japan Times article from late last year. This call for change was partially brought about by the aftermath of the Kumamoto earthquake which saw many citizens being temporarily housed in public schools and subjected to the facilities there. In some areas, you can even find printed instructions on how to use these, illustrated, translated and laminated near the toilet paper or hanging on the wall of the stall. The closest public squatties to my current home unfortunately hold no such amusement.Just the reminder that "This is everyone's toilet. Please keep it clean." While I no longer strive to make use of these toilets, they did come in handy once. Having eaten something amiss in Kyoto, I ran to the bathroom at a temple and was all too happy to make use of these facilities then. Perhaps they are really useful-- like emergency toilets reserved for those in desperate need. What are your thoughts on the squat toilet? How often do you use one?
JTsuzuki