USER BLOG
Join the best expat community of Japan. Now!
Share your Japan experience

Create blogs/Join the Q&A

Earn points and get rewards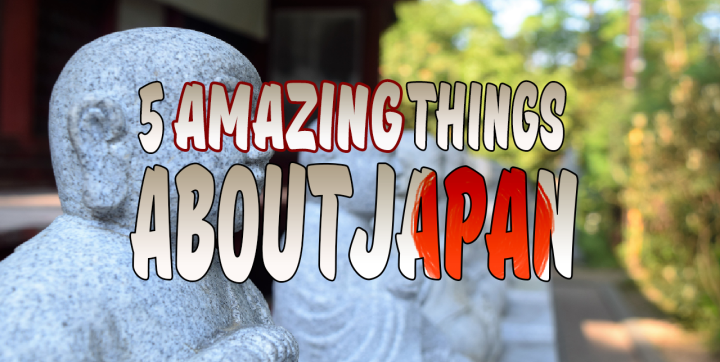 5 Incredible Reasons to Visit Japan
Want five reasons to come to Japan? Then check out this video.
BoothInJapan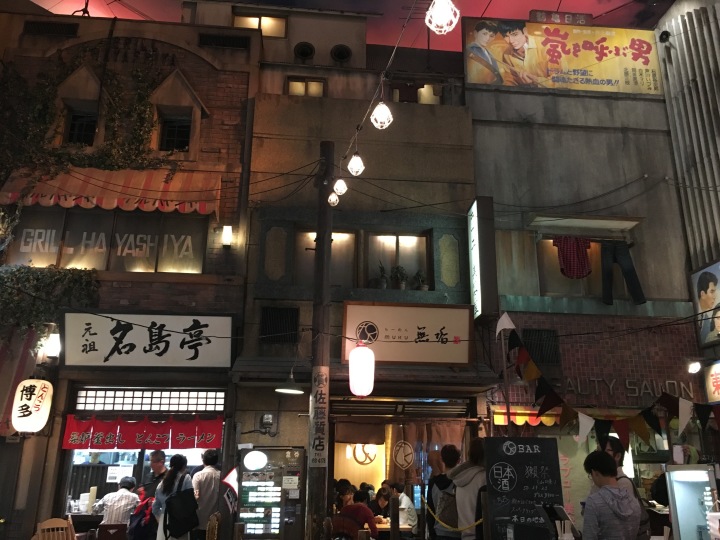 Shin-Yokohama Ramen Museum
If you are keen on or have a chance to drop in Yokohama, you may want to give this place a go. However, for those who are not so interest in ramen or Japanese cuisines, this place will disappoint you a little bit. I think most of you guys have heard about the Ramen Museum in Yokohama at least once and those who fell in love with Japanese culture, must have looked up for information about this place. Nevertheless, photos on Internet may deceive you. I was also lured in because of the photos on the official page which show that the place is spacious and full of surprise to explore but in fact, it is kind of small and the tour around the museum in just 20 minutes. Despite of its size, the location is not bad at all. The museum comprises of three floors. The entrance is located on the top floor. Going through the entrance, you will find an exhibition area explaining about the origin, development and diversity between regions of ramen. Of course, English version is available and the explanation is significantly detailed which I think will attract ramen-lovers. Different types of stocks and noodles are also paraphrased. Next to this is the souvenir shop selling ramen-inspired merchandises. Instant ramen and instant stock can also be found here. Downstairs is the where the ramen restaurants located. The overall area was decorated to replicate the streets of Japan in 1958 when ramen was first invented. The founders of the museum must have gone into great length to recapture this nostalgic atmosphere. No detail is neglected and the chosen music really makes you feel like wondering in a 1950s town. I didn't dine in any of these restaurants but I saw there were dozens of Japanese having meals here so the quality of food is okie. Then, if you are fond of ramen or Japanese noodles in general, just drop in the place. Here is the official website of Shin-Yokohama Ramen Museum: http://www.raumen.co.jp/english/You can find the location and ways to access on the page.
Berry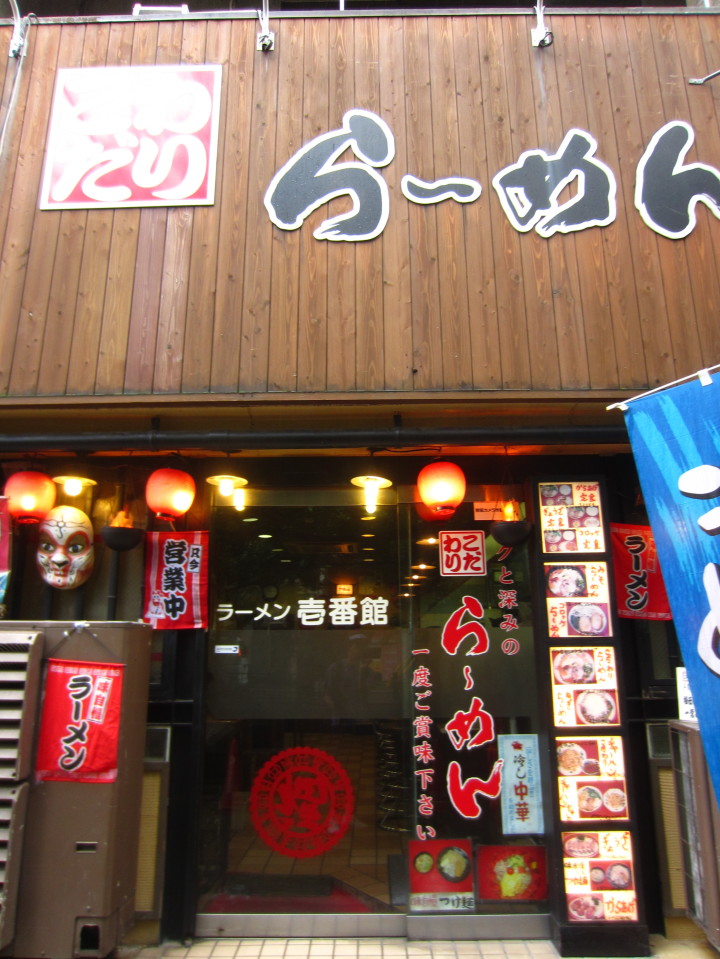 WORST ramen shop I've ever tried! (Kyoto)
Usually I share about the ramen shops I tried and enjoyed, and I am pretty good at picking good options before putting my money down, but there are exceptions.This shop, Ichibankan (not to be confused with the Chuubu tonkotsu chain, Ichibanken, which I've never tried but looks not bad) around 4-cho of Kyoto, was an absolute disaster.I went in around 5 for an early dinner, because it had been 3 days since I've had noodles. No one was in the shop, which is fine, given the time of the day, but the shop's decoration from a mixture of different Asian cultures already struck me as something strange.Then I ordered the standard ramen, and I realized I hit a LANDMINE when I saw the man cook.He was using his hands to see if the noodles were cooked firm enough!Again, instead of knowing how long the noodles should have cooked for, HE HAD TO TOUCH IT TO KNOW IT!And what came out was a chaos. The soup was between thick and thin, but overall tasted muddy and dirty. The cold cha-siu had nothing to be proud of. And the noodles, the freaking noodles that he didn't know how long he should cook for, were of course, too soggy.It was a complete mess for a ramen shop I would expect to find in a busy district like 4-cho of Kyoto, and I had to rush to the Kyoto station right afterward to eat another bowl of ramen 2 hours later to cleanse my palate. (Check that much more successful eating experience here: Tokushima Ramen)So if you are ever around the area and want to get some noodles, by ALLLLLLLLLLLL means, avoid this tragedy that is called Ichibankan.
Jackson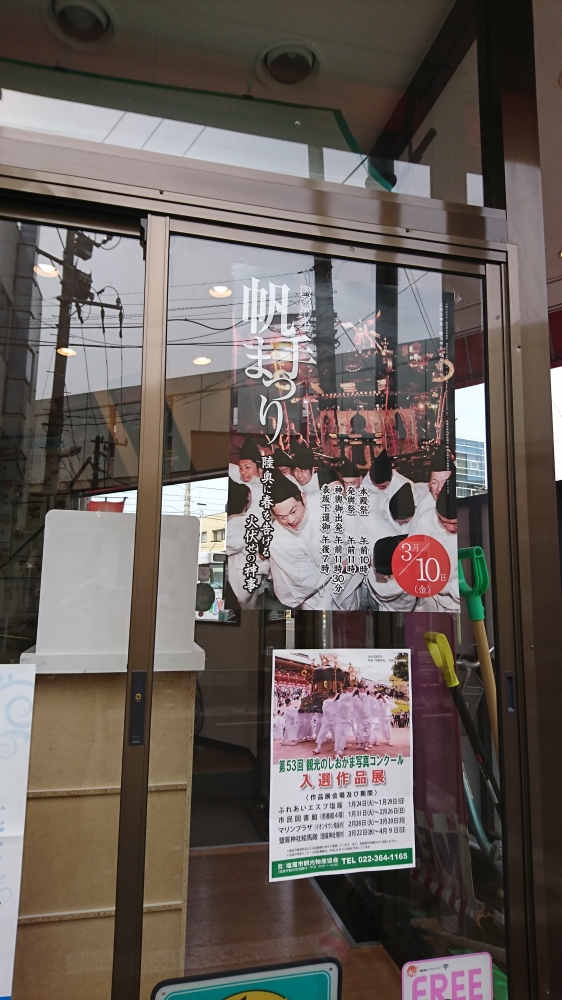 Hote Matsuri in Shiogama This Friday!
Omikoshi, the Japanese portable shrines, are said to be temporary homes of Shinto deities and are featured prominently in festivals throughout Japan. If you've never seen a procession featuring Omikoshi and you happen to be free Friday, March 10th, head out to Shiogama, Miyagi, for your chance to witness Hote Matsuri. The purpose of the festival, which began 300 years ago, was originally centered around fire prevention but eventually took on the further aspects of instilling health and wellness to the people of the town, according to the website for tourism in Miyagi prefecture (halfway down the page, the only listing under March) which can be found here. As the picture on the poster indicates, groups of men in ceremonial garb bear the weight of the 1 ton plus shrine on its journey around the town. This starts with the pretty extraordinary feat of walking down the 202 stone steps of the main entrance of Shiogama Shrine. According to the official website for Shiogama Shrine, which provides a schedule but exclusively in Japanese, the omikoshi will descend the stairs at 11:30AM. The participants will be gathering within an hour and a half before this venture, but once it starts, they'll be marching through the town until 7PM when the portable shrine will ascend that same treacherous stairway. Apologies for the small size of this picture, but here you see a walking map of Shiogama, which you can pick up from the information center in front of Honshiogama Station (Jinja exit). If you're coming from out of town, it would be easiest to stay near Shiogama station (Tohoku Line, 240 yen and 18 minutes from Sendai) at 1PM or be near HonShiogama Station (Senseki Line, 320 yen and 30 minutes from Sendai) at 6PM. Then you can see the whole procession move through that part of town. In previous years, I haven't been out and about in the town enough to see the posters for this event or to remember the dates. I usually don't remember when these things are happening unless I happen to notice the rope lining the main streets at telephone-pole height. This holy rope runs both sides of each main street for the entire path of the omikoshi through the town and is decorated with knotted strips of white paper. There have been years when that alone was my only indicator that the day was somehow special. Other years, I have been unaware of this until I hear the drums from my apartment. It is bad luck to look down on the procession, as I found out from my husband only after observing the festival one afternoon from my balcony and telling my husband about it. Watching from this angle would be literally looking down on a god, so I guess it isn't hard to see how that factors in. The best place to watch the procession is from street level, and being a Friday afternoon, this shouldn't be such a crowded event. It is free to the public, and some places even offer free food to the observers as well as the participants, as I found out 3 years ago when I went to watch it around nightfall, baby strapped to my chest. The little garage across the street had converted itself into a make-shift restaurant of sorts, and they were quite insistent that I join them, even though few words between us were spoken. As is marked in the map above, the procession takes regular breaks at locations indicated on the official Shiogama Shrine website (unfortunately, yes, still all in only Japanese) but the task itself must be grueling. That said. the music that accompanies the procession is almost magical. Watching this festival-procession make its way across town doesn't actually take long if you're only interested in watching it pass by. If you're more interested in watching the portable shrine ascend or descend the 202 steps of the main Shiogama Shrine entrance, it is best to come a little early and get in place for some good photos. Not sure how to get to Shiogama Shrine? See this blog post from last summer explaining just that. In addition to those directions, I would like to advise travelers this round to stop by the tourist information center, which is just outside of the Jinja (Shrine) exit of Honshiogama station. It is easy to get to and open until 4PM. The staff don't seem to be terribly bilingual, but they are very friendly and in my experience willing to work with your language ability, whatever your level. There you can find lots of free information including a walking map of Shiogama, which uses some English and many easily understood icons in addition to Japanese, and postcards from a number of exciting Shiogama related events, including the summer Marine Day celebration (when the shrine-boats go to the sea), Shiogama Shrine's own unique double-blossom sakura (Shiogama-zakura), and even, yes, the Hote Matsuri event.I also bought a Hello Kitty folder because it features the Shrine Boats. I love those boats. The walking map can be quite useful, even if your Japanese isn't so great because it tends to use easily understood icons to indicate businesses, such as a little piece of nigiri to show the various sushi restaurants in the area. One thing I came to know just last year was that Shiogama has more sushi restaurants per capita than any other place in Japan. The best of these occupy a small section just past Honshiogama station. Tripadvisor's #1 and #4 for best sushi restaurants in Shiogama are just down the street from each other on this block. They are a bit pricey, but well worth it. If you do go, definitely try the maguro tuna. The fish is a symbol of the town, as seen on the post-boxes. So if you are up for some free omikoshi processional watching, followed by some great sushi this Friday, look no further than Shiogama's Hote Festival. If this Friday does not work for you, this event falls on the same date every year. March 10th, 2018 will fall on a Saturday, so if you're still in Japan and have the weekend open, this would give you one more authentic Japanese experience.
JTsuzuki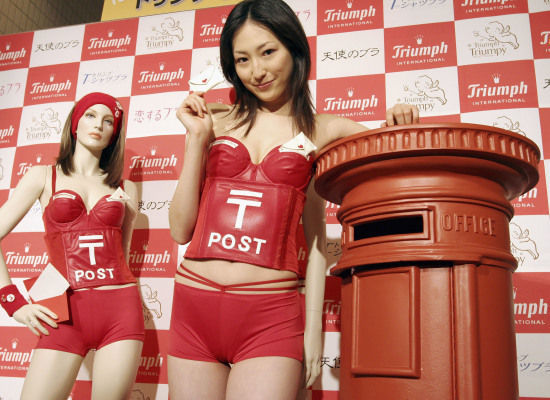 The post office, a rant
I'm sure going to the post office in any country is tedious. No one really wants to wait in line, deal with other grumpy customers and have to figure out the best means of sending something without being over charged just for a few ounces or grams over. I never liked going to the post office in the states, but my experiences at the post offices here in Japan have been some kinda special. Don't get me wrong. I've been to places where I was in and out in only minutes, the staff were wonderful and helpful. But that was Tokyo. They deal with foreigners daily. However, my biggest frustration became a monthly ritual while I was working and teaching. Then, when I moved and thought, "oh good, new place, surely better service" I couldn't have been more disappointed. It may possibly even be worse. So every month, I sent home money to pay for my student loans. I would take out a money order from the post office during my lunch break, just before the monthly meeting in town. This was the only time I was guaranteed to be at the big post office with the savings department, a 35 minute bike ride away, during open hours. But I had an hour to fill out one form, pay for it and mail it off. Plenty of time, right? Well I learned I needed to bring my lunch with me and even then I'd sometimes be several minutes late to our meetings. That one form. Just one. With my address, my mother's address, and the amount of money. What is so difficult about writing on a form? Each month, the same woman asked what I needed and would give me the form. The first time I filled it out, it took a bit of time. The lady had to go to the back and ask the manager whether my mom's name should be in the Japanese word order, then again to ask about my name. Another trip to the back asking if my address should be written on top, should my name in this part be in katakana? I thought, poor woman, not many people must request these. Perhaps she is new. My assumption was wrong. The second month the same questions were asked. And this time around, she wasn't happy with how I wrote my 7. So she handed me a new form to do all over again. Then as she went to the back she noticed my t was a lower case. Nope no good, another form. Frustrated I made the mistake of writing my name in the wrong order. Yet another form. Alright one more damn time. And again. I was half an hour late to my meeting and I had re written that form 7 times until she finally accepted it. The next month I asked for multiple copies so I could write them at home, when I wasn't rushing and flustered. I honestly tried to not yell at this woman every month through gritted teeth. But then a year or so later,I found out from a different post office worker, you can order printouts of this form with whatever you want filled out on then. So for example, I could fill my address and mother's address but just leave the money amount blank. They then deliver however many copies you order to your house. So why had I been filling out this thing months on end for no good reason? Because that woman who has done this for years just seems to not know what to do or how to be efficient. Finally, I moved out of that town. A new town a new post office experience right? This post office might possibly have better staff? But alas, no. In the end, this time I actually just gave up trying to send money home and waited until my next trip to Tokyo to get a money order. And now, not only is the staff not able to help with remittance, but just mailing packages or letters or all the other typical post office dealings have become super frustrating. Now all the staff members can't understand why I would want to mail something by boat because it'll take a few months instead of a few weeks, but it is half to a third of the price. Or they won't let me mall my envelope out as a normal letter because it has batteries instead of the small packet that will go on an airplane and get rejected. I don't want to have to argue to get a service that is provided. But every. single. time. Perhaps I'll start exploring nearby towns post offices. A few extra mins biking could save me an hour of frustration. What about every one else? Anyone elseon the verge of going postal?
edthethe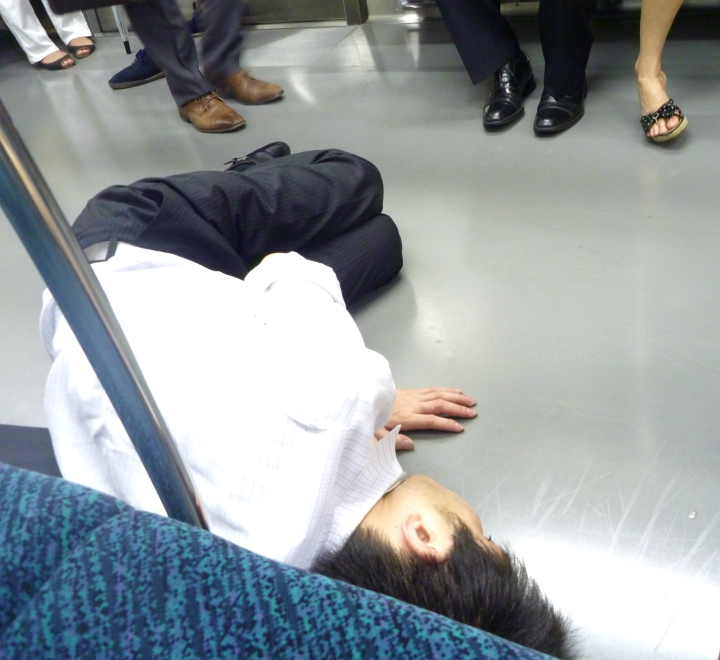 Time For A Holiday / Vacation?
Spring break is almost here. After a year of nonstop work, maybe it's time for a break.While living in Japan, there are several clear travel seasons when students and working people often get a break from their busy schedules. To travel during the busy season or not is up to you, as it's good to get in a break, but will cost a lot more to travel during this time. In addition to an inflated cost, popular areas are much more crowded. If we plan ahead, it's not a bad idea to get in a vacation while you have time off, but if you have the chance to travel during an off season, it can be worth it to do so. The most popular and busy seasons for travel in Japan are: 1. The New Year (December 31st-January 3rd or later) when people often visit their hometowns. 2. Obon / summer holiday, usually in mid-July or August, when students have a holiday and visiting hometowns is common. 3. 'Golden Week' (Seven Holidays over four days from April 29th until May 5th) 4. Spring (late March-early April) when the school year has ended and there is sometimes a week or two off before restarting .5. 'Silver Week' in September, when there are two holidays within a week , and on occasion they coincide with a weekend or an extra day off between the two holidays. During the new year, summer vacation, and spring vacation, there's an option to buy a special JR ticket called Seishun 18 Kippu. It's a good way to offset inflated costs if you have some extra time and want to travel by train within Japan during those seasons. Above is a special discount ticket if we buy four one way tickets for the Nishitetsu Highway Bus in Kyushu.There are several ways to relax during the holidays, but some of us can't just relax. Maybe it's because we get bored or restless if a vacation is just lying around on a beach, or because we feel pressured to fit in all the sightseeing and experiencing a new place possible in a short amount of time. In that case, maybe a working holiday is a better fit? From a hostel work exchange to working on an organic farm, there are options. Homestays and educational tourism are another option. Maybe the tour package resort or cruise ship vacation just isn't for you. Maybe you're more into Couchsurfing or Airbnb. Then there's always the need to visit friends and family back home (or around the world). Maybe there's another country you'd rather see and spend your hard earned money on getting to instead of grudgingly going to your hometown. Some of us aren't so lucky when it comes to family and friends coming to Japan to see us, so we have to be the ones to get back home if we want to see them. There are a few main types of travel for those of us living in Japan, and each has it's pros and cons, of course. First off, we can stay in Japan, and see somewhere new. I like this option for it's cost effectiveness, plus if we live in Japan, might as well take the opportunity to see the country, as it has so much to offer. After living in Japan for two years and grabbing up little chances to travel around the country when I can, I still haven't seen Hokkaido or Okinawa, plus so many places in between. It might be your goal to visit each prefecture or just to see a few of the famous cities Japanese people often visit. Either way, keeping your head buried in Tokyo the whole time you live in Japan gives you a limited experience of the culture, although it does provide endless opportunity for city life and there's always something new to discover. That leads me to option two, 'The Staycation.' When there's always so much to do, leaving home can feel just as stressful as work. From planning, packing, and getting caught up when you return, it doesn't always feel like a vacation if you're just thinking about what needs to be done back home. Staycation can mean catching up on sleep, cleaning and organizing (Marie Kondo-ing the whole house?), moving house, getting caught up on work (lesson planning, accounting, or doing taxes maybe?), and exploring your own city like a tourist. Of course if your friends are also in town, they might actually have some free time to get together for once. Staycations are really nice during peak seasons if you don't want to deal with the crowds, but it's also fun to think of long weekends spent catching up on sleep as a mini-vacation. No omiyage to buy or vacation photos to show off, but maybe time for cooking at home. Sometimes I need a mini-vacation from getting dressed and leaving the house. Then there's leaving the country. Either going to where you're from or visiting somewhere else outside of Japan, this can be the most costly. While living in Japan, a lot of people enjoy going off to another nearby country that's a lot closer from Japan than it would be while living back home. There are popular tour packages from Japan to Taiwan, Hong Kong, and Korea, in addition to Hawaii, Guam, the Philippines, etc. Because of the close proximity, it's possible to get away to another country just for the weekend, which many people do. Sometimes there's just no way to take days off of work, but we can still leave the country if we've got plenty of energy to get the most out of a short trip. There are a handful of discount airlines ready to sell you a tour package or at least discounted flights to somewhere new. Be careful if you travel during the new year holidays in Japan, as you might find yourself stuck with nothing open and limited transportation services.This spring I'll be embarking on an overseas trip because I need to visit elderly family, plus see some friends and family. It's a multi city trip which was stressful to plan. It always sounds like a good idea to squeeze in seeing everyone while you're nearby (or at least in the same country), but it's not always so easy to do. I think the next time we go overseas, New Zealand during Japan's winter sounds really nice. Keeping it simple, purely sightseeing. Of course there will be plenty of staycations and quick local trips in between. There's still so much to see in Japan. Then there's all the other nearby countries that would be nice to visit... It's neverending.
helloalissa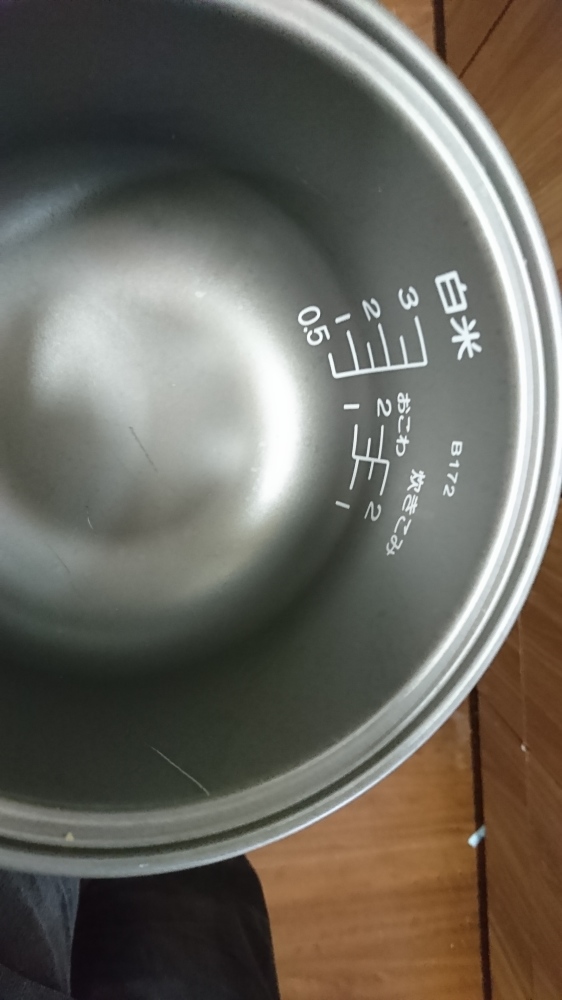 Rice Cooker Meatloaf
If you're like me, you endured the long, cold winter and now just want a taste of home cooking. Without the convenience of an oven, this can be a challenge. If any of this sounds familiar, this recipe for Rice-Cooker Meatloaf might be just for you. I'll admit right here and now that I didn't have meatloaf growing up. It wasn't a dish my mom had the time or energy for, but after I moved abroad I found a lot of appeal in the budget-conscious seasoned meat dish. As with most of my cooking expertise, this recipe grew from my extended time abroad and I still make it from time to time. First, take out the inner bowl from your rice-cooker and make sure it is nice and clean. You'll have to wash it again after we make this dish, too, so knowing how to remove it is a somewhat important step in the process. Ingredients: Primary ingredients start with menchi. You can use any variation of ground meat available to you. At my neighborhood grocery store, the only options are all pork or a pork-beef mixture, so I tend to get the mix as I would prefer all beef (remember, I'm from Texas) and this is the closest I can get. I used 300 grams of meat for this one and it was a bit excessive. 200 grams to 250 grams should suffice. For many of my dishes, frozen meat can be used, but for this one it is best to use fresh, non-frozen meat. Ensuring a complete thaw in ground meat can be tricky, so it's easier just to use fresh raw meat. Next, you need panko, or bread crumbs. You can buy a big bag of them like I have here probably near the flour in your grocery store. You could also grind up bread into crumbs yourself or use smashed crackers. The choice is up to you, but I do recommend using more than I did here. For 250 grams of meat, you probably need around a cup of bread crumbs. Unfortunately, I did not measure this out well as I only had a small amount of crumbs left and not really enough to make up for that much meat. This meant I needed more egg to hold the mixture together and the resulting meatloaf was still a bit crumbly. You will need at least one egg, but if you don't feel the mixture coming together around hamburger-texture, add another. No more than 2 eggs should be necessary unless you have a truly massive rice cooker. Other completely necessary ingredients include one medium onion (chopped), 1-2 cloves of garlic (I chop them too), salt, pepper, and ketchup. I also always add celery (1 stalk, chopped) if I can find/afford it. In addition, I often use mustard, cumin, oregano, basil, barbecue sauce, paprika, and even chili powder. other elements that can be added include hot sauce, thyme, rosemary, diced tomato and other vegetables. From left to right: the absolute necessities, the preferred group, and the nice-to-haves. Not pictured here: BBQ sauce Now for the official recipe if the above pictures didn't already tell you enough. First, throw the meat into the bowl of the rice-cooker. Add all other ingredients before you start mixing so as not to get bits of meat all over your salt shakers and other ingredient containers. Then mix by hand all of the ingredients in the bowl until thoroughly blended together to form, essentially, a giant hamburger patty inside of your rice-cooker. Pat down the top until it is uniform in depth. Add mustard, ketchup, barbecue sauce, and any other sauce you want to the top of the patty and smear it around, mixing together all of the many flavors while forming a light covering of sauce over the top of the meatloaf. The next part is the best. Put the bowl into the rice-cooker, turn the rice cooker on, and walk away. Our unit is pretty old and lacks any terribly fancy options, so it usually just stays hot until we shut it off. I leave the meatloaf cooking for 4-5 hours usually, so this isn't a meal to do after a busy day at work unless you have time to put it together at home during your lunch break. When you think it might be ready, use a pot holder to take the meatloaf out. You can test it if you are unsure by taking a sample of the middle with a small spoon or knife. If the meat is still red, put the bowl back in and cook it for a bit longer. When the meat is nice and brown all the way through, dump the loaf out onto a plate or into a large shallow bowl. Cut into slices and enjoy with a side of salad.
JTsuzuki