USER BLOG
Join the best expat community of Japan. Now!
Share your Japan experience

Create blogs/Join the Q&A

Earn points and get rewards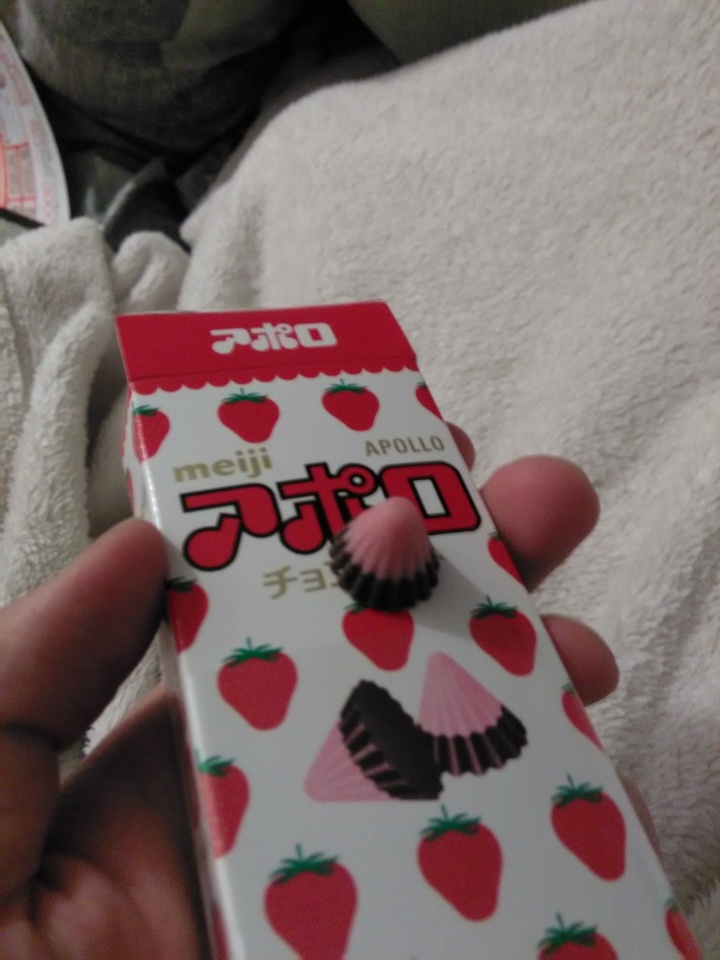 Apollo: My Favourite Strawberry Chocolate
I've been eating this chocolate since I was a kid and loved every single piece of it. There's something about the perfect balance between the chocolate and strawberry flavours this Apollo chocolate contains.For around 100yen, you can get 46 grams of these milky sweet goodness. Not sure how long that will last you, since a box like that would last me for less than an hour. These are highly addictive!There's also something about its shape that provides you with an awesome crunch when you bite through it. Letting it melt around your mouth is just as great. If you've never tried this chocolate that has been around the market for decades, make sure you pick one up the next time you see it at any local supermarket or dagashiya!
Jackson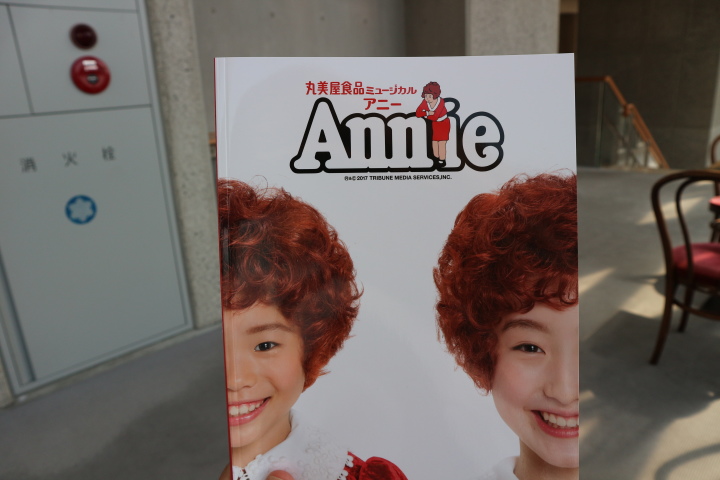 Annie at The New National Theatre Tokyo
My Golden Week in Japan kicked off in highbrow fashion with a trip to the theater. OK, so a musical production of Annie perhaps doesn't qualify so well in that regard but it's certainly an improvement from YouTube or a Tsutaya DVD rental. It had been years since I'd last ventured into a theater, and upon being invited to see this production of Annie at The New National Theatre Tokyo I had flashbacks to childhood trips to see pantomime with my parents and sisters at Christmas. As for the story of Annie, even though I must have seen one of the movie versions a number of times over the years, all I could recall of it were the "Tomorrow! Tomorrow!" chorus and a few bars of 'Hard Knock Life', (although that's largely thanks to Jay Z rather than the original musical). A cursory bit of research for this blog post revealed that Annie goes back to an American comic strip launched in the 1920s, Little Orphan Annie, itself based on a poem written in the late 19th century. Apparently, a musical production of Annie is an annual event in Japan. This year's 'Annie' seems to have something to do with Nippon TV among others, notably furikake maker Marumiya (丸美屋). In fact this is where we got our free tickets from; friends who'd sprinkled enough furikake on their rice over the months that they'd collected the requisite numbers coupons to send off and win a prize (four tickets to Annie, in this case). The freebies continued after the show with Marumiya (丸美屋) goodie bags handed out to all audience members. The New National Theatre Tokyo opened its door to the public in the late 90s. It's a modern looking structure, all straight edges and sharp corners, decorated outside with minimalist water features. The facility is right outside one of the exits of Hatsudai Station, near Shinjuku. Not that I'd know, but people say it's a world class facility, and the theater homepage talks of being Japan's only national theater dedicated to opera, ballet, dance and drama. Our Annie show started at 12:00 pm. I would say nearly half of the audience were yet to enter their teenage years. (The kid sat next to me had breathing that was so nasal I initially thought they'd fallen asleep and were snoring). The production was broken down into two sittings (70 mins / 50 mins) with a 20-min interval. During the interval a small bar/cafe counter sold teas and coffees (400 yen), as well as wine and beer (too early). Profiteroles and ice cream were 500 yen. As for the production itself, well, I'm a musical / theater philistine so am really not the best audience member to pass judgement. Anyway, it was fun. The big song and dance numbers had all the requisite pizzazz and 'jazz hands', and the cast could certainly belt out a tune. Despite being in Japanese, the Annie story is simple enough that any language barriers were fairly negligible. Between the main numbers I was struggling a bit, and my bum started to get numb a good 20 mins before the interval. As for the cast, I'm told there are one or two 'celebs' in there, but they meant little to me. The part of Miss Hannigan (the drunkard who runs the orphanage) is played by Brazilian / Japanese actress and singer Marcia, and I have to say, she was brilliant, a jittering, wobbling whirl of drunk energy and sex appeal. The show is worth it for her alone. The production has two Annies (as well as two, rotating teams of child cast members, as I guess is required by Japanese law). There are two dogs, also. I don't know whether our's was Oz or Munroe. Whichever it was, I'm assuming the barking was improvised rather than scripted. I'm trying to think if there were any noticeable cultural differences between the Japanese musical experience and that from back home, but non jump out. Everyone clapped in the right places, and there was the usual encore to show off, and shower applause on, individual cast members. The Annie production at The New National Theatre Tokyo runs until May 8. Tickets are 8,500 yen (inc. tax). Programs (Japanese) were 2,000 yen. After the Tokyo shows, Annie is touring Japan during the summer … Osaka Umeda Arts Theater: Aug 10 - 15 Sendai Tokyo Electron Hall Miyagi: Aug 19 - 20 Nagoya Aichi Arts Center (Big Hall): Aug 25 - 27 Ueda (Nagano) Ueda Santomyuse: Sept 3 Annie (Japanese): WebsiteNEW NATIONAL THEATRE TOKYO: NNTTMap
Tomuu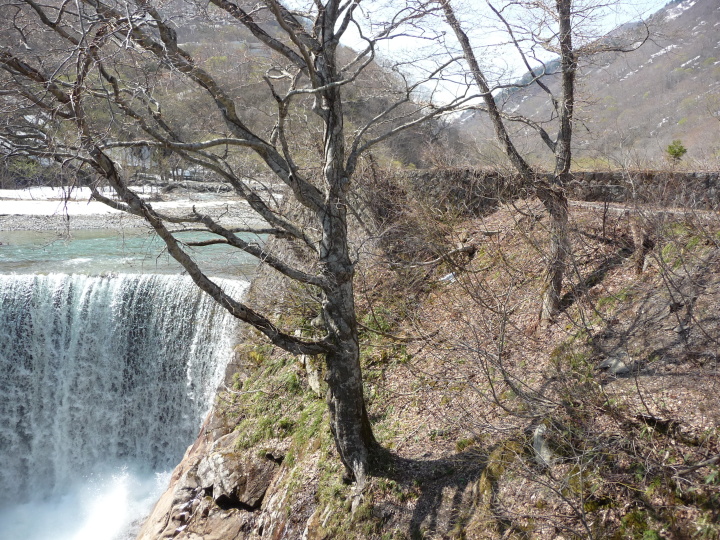 Golden Week: Hike or Ropeway Day Trips
If you're in Japan and stuck in a big city like Tokyo or Sendai, wondering how to spend your Golden Week, you're probably navigating through endless timetables and reviews for places to go around the country. You can simplify your plans by checking out Gunma prefecture's wide and peaceful areas. Mountain ropeways, indoor and outdoor onsens, skiing, snowboarding, rafting and kayaking are all attractive possibilities. Ropeways in particular are a fun way to see Gunma's high mountains. If you are afraid of heights, then try hiking instead of taking ropeway. (Link: Tanigawa-dake)Doai station is one of the oldest stations throughout Japan, and there are over 400 underground stairs you have climb up to get out of the station after the train ride. From the station turn right and follow the highway (for 10 minutes) until you see MAX and lodge houses and cross a bridge.Continue on the road, left then right through a winding pass. After one more left you will see ropeway over your head. That means you are on the right track. You can turn left (for hiking) instead of following the main road to Highway 291 and the ropeway station. (This is the ropeway station on the right-> "From here turn left for hiking, follow that ropeway passenger cabin")(Ropeway can lead you to ski area, too) Hiking in Gunma can be complicated for outsiders, especially in the mountains, but there are a few lesser-known tracks worth trying. Mount Tanigawa is the tallest mountain in Gunma, and if you go to the ropeway, there is an unmarked walking track alongside with great views.From Takasaki:It is easy for anyone to take a train along the Joetsu line. Take the Joetsu line from Takasaki to Minakami, then change trains at the Minakami station from Minakami to Nagaoka; your destination, the Tanigawa-dake Ropeway, is close to Doai station, 2 stops (Yubiso and Doai) after Minakami. It is 1140 yen in total by train. From Tokyo by train; 1. Tokyo to Takasaki (Gumma/Gunma-ken), (2590yen, or 5500yen,) also shinkansens are available2. Takasaki to Minakami, (760yen) transfer 3. Minakami to Nagaoka, get off at the Doai station (There is a bus from Minakami to Doai ropeway station.)From the Doai station turn right continue on the road, (291) left then right through a winding pass. There is a park where visitors can sit, eat and relax, also look at the rushing Tone river on the way from Doai station to Ropeway station. After one more left you will see ropeway over your head. That means you are on the right track. You can turn left (for hiking) instead of following the main road to Highway 291 and the ropeway station. Along the ropeway line, there is a trail to follow on the ground to hike. Even at the end of April, mountains covered with snow. Be careful and bring your necessities for hiking. The ropeway station has plenty of "benri" vending machines and stores to serve you food, and drinks, etc. Read more about mountain climbing options here: https://japanhike.wordpress.com/2008/04/09/mt-tanigawa/ The website has information about hiking in Gunma ken area, Tanigawa, Akagi, Ikaho, Haruno and so on. Sometimes google maps spell Gunma as Gumma. Have fun and go out as much as possible.
Ooray2775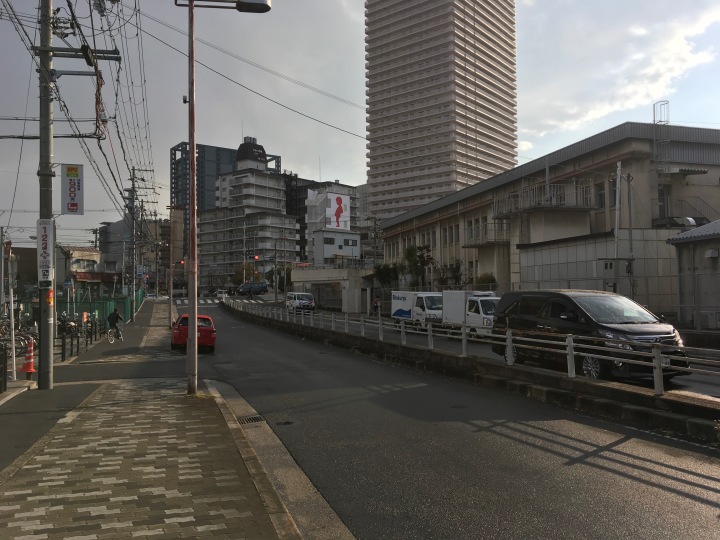 Home is where the mansion is
If you do not plan on staying under a bridge when you come to Japan, you are going to need a roof over your head. Preferably with four or more walls to hold up that roof. The housing market in Japan is extremely varied; you can find buildings ready to fall apart at the slightest breeze up for hundreds of thousands of yen just because they are a convenient walk away from a main station. On the other hand some new buildings, literally built yesterday can go for very cheap because of a slightly dark neighborhood or a mild inconvenience. So, it is very important to look carefully when choosing your future home. In many countries moving in an apartment is a breeze. Your realtor finds the site, you sign a few contracts and suddenly you are standing in the empty living room, surrounded by boxes and holding a lonely spatula. In Japan, the process can be horribly daunting. There are bumps and traps around every corner and one misstep can cause your favorite apartment to go to the Jones's who just coincidentally were looking at exactly the same apartments as you were. You must not let them win! There are a few things to know when looking at apartments in Japan and we are going to look over them right now. Mind you I am no expert; all my experiences come from getting help from very skilled negotiators and people more adept at life than I can ever be. Back in the old country the act of procuring an apartment for rent is ridiculously easy. Like mentioned above, it is basically signing a few papers, bing bang boom. No problem. Imagine my surprise when the same level of trust wasn't being offered when I, a bright eyed ALT landed in Narita. Looking at the apartment Naturally, before you sign ANYTHING, you need to look at the place you are planning on getting. But it does not stop there. You need to really really look. Because around any good looking view, any beautifully feng sui creation lies a ton of cheap options and cut corners. Why do you think you are getting this apartment so cheaply anyway. You cannot expect them to gold plate your walls and not make you pay for them. Which is why you need to know about all the little things that make your perfect apartment not-so-perfect. For example, flooring. Is it scratch proof (or at least do inevitable scratches show easily), is it even or does it bulge somewhere? What about creaking? Are you going to be waking up everyone in the household every time you go to the bathroom at 4 in the morning? Walls are another thing too. Is the wallpaper going to fall apart after the first year? Where can I hang my Matisse painting? What kind of curtains can I hang (not IKEA?), How is the kitchen fan? Does the stove come with a CO2 detector? Also, where is the fire extinguisher located? Also, how is the traffic outside? Am I going to be listening to the sweet symphony of twenty motorcycles touring the neighborhood every Sunday? I actually had a big scare on my first day of moving in. We opened the balcony door and a high-pitched noise coming from the neighboring metal working company filled the apartment. My blood pressure dropped when I realized I would have to live with this noise every day for years to come. Luckily the noise never came again, and the neighborhood has been relatively quiet since, but MAN did I feel utterly helpless for a few days afterwards. These are but a few questions that come up with every single apartment visit. And they are important questions too. Try going online and printing out a list of things to check out. You will be surprised at the things you forgot to mention. Choosing a good realtor This one is a bit harder in practice. The realtor is a creature that thrives on making you feel secure and friendly, but underneath that mask may be a ruthless salesperson who does not care about your well being as long as he or she gets a sale. I am not a good judge of character, but as luck would have it, my SO is as cunning as a Wall Street stock broker. So if you are not one yourself, find a friend or relative (or even your kind boss) with the ability to make any office worker sweat with fear as they might lose a sale. Someone who does not get emotionally attached and is ready to haggle for the smallest of things. It is nerve wracking to be sure, and I am not able to do it, but it is immensely entertaining to watch from the sidelines. Which brings me to the next thing, negotiation. Having a strong Japanese speaker on your negotiation table can and will be a huge help in getting that perfect apartment five minutes away from your favorite train station. It can mean the difference between settling on a 15 year old house with holes in the ceiling (for ventilation?) and a choice between any apartment in the building that was literally built yesterday. (By the way, it is a wonderful and totally not a horror-film terrifying feeling, knowing that you are the only people officially living in a 9 floor apartment building. And then hearing knocking on the walls…) Negotiation Of course you are supposed to pay for living in the apartment of your choice, but how much are you willing to pay and how low is the house owner willing to go before giving up on you entirely. It is all liquid and can really depend on which realtor company you talk to. For example, on the first apartment I rented in Japan, the realtor initially said there would absolutely no problem with me signing up for the contracts. Two days later they called and said I had been declined. My trusty army of negotiators came by the office and sat at the big table discussing and discussing before a decision had been made. The name on all the renting would be on my SO's father's name, and it would be officially his 'summer house', even though he never even stepped foot in the prefecture the time we were there. But more importantly, we (I say we, but let's be honest here) managed to get a nice discount on the first few months of rent for the apartment. Partially because the company got all awkward about having said yes in the beginning. For our second apartment, we got a really good realtor who seemed to want to do everything for us. He was kind, gentle, had all our interests in mind. Imagine his face when we informed him that his rivaling company had offered us a discount on the commission fee for the exact same apartment. I'd like to think his heart shrank a few sizes as he saw his salary decrease by a few 'man' just because of one phone call. These are just a few things to think about when looking for apartments. Other things include: Having a Japanese speaker Getting a guarantor Remember: there is always room for a discount Location is everything Have fun apartment-hunting!
Kasajizo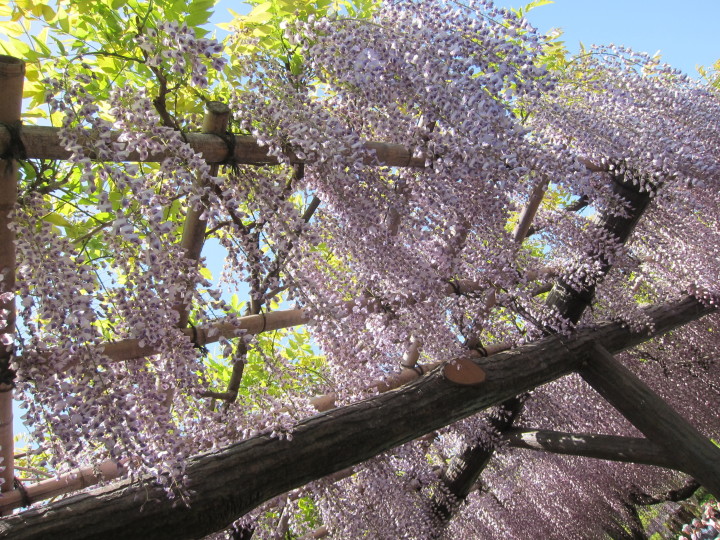 Kameido Tenjin Shrine Wisteria Festival
Today I´ve visited the wisteria festival at the Kameido Tenjin Shrine at the eastside of Tokyo. The shrine is very popular for it´s wisteria and also for the plum festival. I really love that little shrine area with small japanese bridges and the big pond.But today was totally crazy. Of course it is golden week and many people are in Tokyo, but my feeling was that they all visited that shrine. It was really big heavy traffic and if took me very long to walk around the whole shrinearea.,It was worthit to spend the time there. The flowers are very beautiful and the smell is amazing. Soon the blooming will end. So please hurry if you wanna see then.
Crazydeath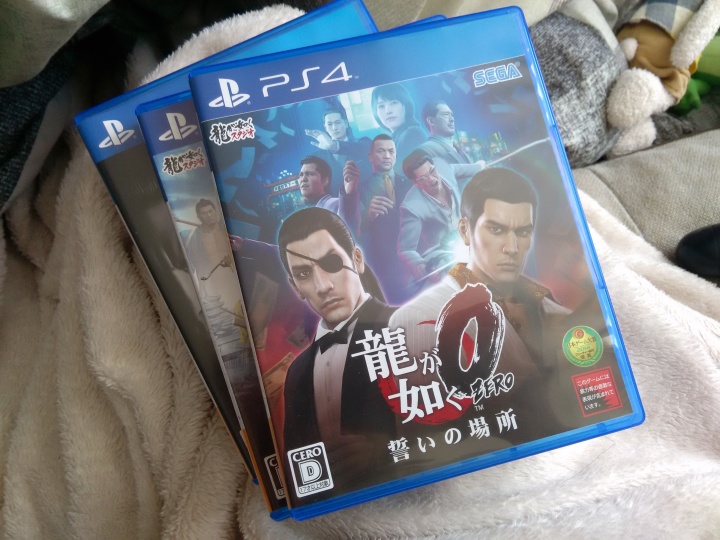 Virtual Japan: Yakuza the Video Game
I am a huge gamer. When I came to Japan, I took my Resident Evil Xbox360 and took all my North American region games with me. The controller lands in my hands every night, and time flies away without my knowledge or my regrets.There was one game series that I missed out on until I got it on my Playstation 4 earlier this year: the Yakuza series, or as it is originally called in Japan, Ryuu ga Gotoku, which translates to, 'As a Dragon'. This Sony exclusive franchise is one of the most popular Japanese series with several titles brought to the West gaining a cult following. So today, let me introduce what makes this game so special, especially for those who are living in Japan.The story follows the main protagonist, Kazuma Kiryuu, who is a Yakuza member but surprisingly warm-hearted and has a strong sense of justice. His relationship with his friends and his connection to his Yakuza gang change and evolve with each entry of the series. Without spoiling anything, the game is presented very much like a Yakuza TV drama, with about 15 chapters in each game and plenty of surprises and twists ready to surprise you. Don't let this narrow your impression of the game, however, as it also has a very humourous side. More about that later.Yakuza takes place in a 'fictional' area of Tokyo called Kamurachou, and by fictional, I mean that it is almost identical to the real like Kabukichou in Shinjuku, Tokyo. The attention to the details of almost every street and building is incredible. It is simply the best way to experience a part of Japan virtually that you can get right now. In fact, I visited the real life Kabukichou AFTER I finished one of the entries of the game, and boy, was I surprised by how well I could navigate the real life location without having even been here.If you don't know much about Kabukichou, it is a rather shady part of Tokyo with the brightest nightlife. It isn't the cleanest part of Japan by far, but for those seeking for certain services and entertainment, this is the place to go.Back to the game. The gameplay is a combination of several styles. Overall, it is an open world adventure action game. You run around Kamurachou (and sometimes other real-life inspired locations, such as Osaka and Hiroshima) as Kiryuu to reach the next story point. At each critical moment, you are presented by a long and beautifully made extended cut scene that will keep you on the edge of your sofa.During key moments of the story, you might (very often, actually) have to fight your way out of a situation or to defeat a boss. The fighting mode becomes a small arena brawl with one or more enemies surrounding you and you must finish the fight right then and there. You can imagine the fights in Assassin's Creed or recent Batman games, but much less focus on counters and much more on using your fists. These fights will also happen randomly as enemies spot you on the street when you are running from point A to point B, which you can easily avoid if you are not in the mood for trading punches.Another main element of the game is the mini-games. These change throughout each iteration of Yakuza, but they are beyond what you would imagine from a game about gangsters. Mahjong, shogi, karaoke, fighting rings, darts, batting cage and cabaret (to talk to ladies, of course) are some of the staples in the series. Some more obscure activities include deep-sea fishing, disco dancing, chanting for someone as they sing karaoke, planting vegetables in your garden, body training, old school Sega arcade games (awesome for the retro gamers out there) and even….. babysitting? Yes, you read that right.Remember when I mentioned humour earlier in the post? This game might be a serious crime drama at times, but it also finds plenty of opportunities to make you laugh. Besides the nonsensical mini-game collection you can play on the way to fight your next gang boss, there are also a ton of random encounters for side-missions you can take on to help random people on the street. From helping a boy get his stolen video game back to resolving some high-school romance, there are no reasons for Kiryuu the yakuza member to step in besides the ton of fun and humour there is to see.Overall, this game is a collection of fantastic elements ranging from serious to ridiculous. The attention to details is incredible, and I haven't even mentioned the shopping and eating mechanics in the game where you can visit shops and restaurants that are really available in real life! But that might be for another time, and meanwhile, for those who have visited Kabukichou or want to experience Japan virtually before actually landing your feet there, Yakuza, which is up to the 6th main game with several spin-offs, is one not to miss for any gamer who is interested in Japan.
Jackson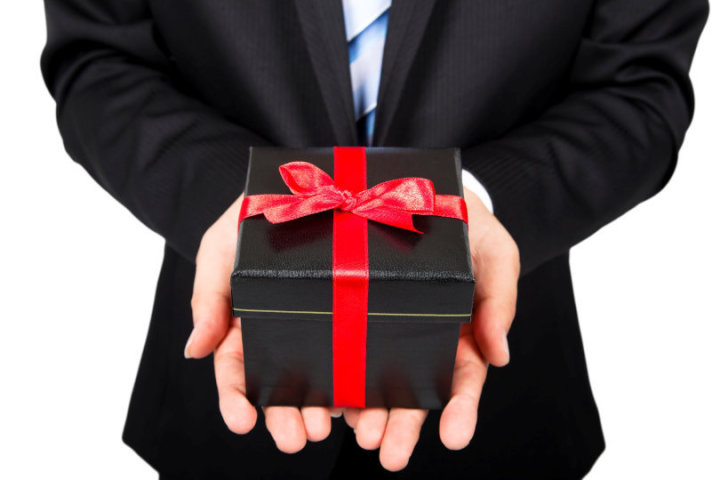 Japanese Gift Giving Occasions
The gift giving culture in Japan is a huge part of this society, with presents given for all types of occasions. Now, while there are plenty of gift giving etiquette to remember, it's also important to know the different occasions when gifts are appropriate - and the best type of gift for each occasion. So here's a list detailing the most common times that tokens of appreciation are generally... well... appreciated.Souvenirs are a huge part of the gift-giving culture in Japan. People usually give omiyage (souvenirs) from their vacations to a whole range of people, including friends, family, and coworkers. But if you're worried about buying so many expensive gifts for so many people, don't stress: it's perfectly acceptable to give a box of local snacks for all your coworkers to share. Temiyage (thank you gifts) are normally given to people you are visiting/staying with. Once again, these should be local delicacies or souvenirs from your hometown. Of course, not all Japanese people expect gifts, but it's always appreciated when you do give them a little somthin'-somethin'. Omiyage and Temiyage should be inexpensive - around 1000 to 5000 yen.Ochugen (お中元) and Oseibo (お歳暮) are two Japanese customs that are specifically for gift giving. The mid-year gift, Ochugen, is given to friends, colleagues and relatives to express gratitude. Usually, the gifts are presented in July - a few weeks before the Japanese holiday of Obon. Oseibo, the end-of-year gift, is generally given to those you feel indebted to - whether it's friends, colleagues, teachers, clients or customers. Of course, the monetary value of these gifts does have importance as they should reflect just how much you feel indebted to that specific person. The Oseibo gift is usually given in December. For both of these occasions, anything from food and alcohol to department store items are appreciated.Giving gifts in Japan is an essential part of business etiquette. When dealing with Japanese companies and workers, it's important to present them with a gift. But be careful! Even though the gift-giving etiquette is the same as other occasions, you should also remember the following rules: If you're giving to an individual, give to them in private. If you're giving to a group, make sure they're all present (forgive the pun). Once again, give them something unique from your country. Make sure the gift does not have your company logo (it's considered tacky). Expensive gifts are common - and are not considered a bribe. Reciprocating gifts are expected.New Years in Japan is a traditional celebration where people travel to their hometowns to spend time with their families. So of course it's also a great opportunity for some gift giving: Firstly, sending New Year's postcards (known as 年賀状 nengajō) is a very important custom. These letters are sent to many different types of people (including friends, family, and coworkers/bosses). However, because the postcards are meant to arrive on January 1st, every person has to prepare and send their letters in advance - so as not to overload local post offices. Secondly, on New Year's Day, it is customary to give envelopes of money to children - commonly known as otoshidama. But be careful: the money shouldn't be placed in any old envelope - it's actually customary to place the money in small decorated envelopes known as pochibukuro. The amount depends on the child's age.Valentine's Day is popular 'holiday' all over the world and many countries have their own local gift-giving practices. Even Japan has its own unique take where, on February 14th, it's the women who give to the men. And it's not just girlfriends giving to boyfriends, it's coworkers giving to coworkers and employees giving to bosses. But don't fret! These gifts are much like the omiyage and can be edibles for everyone to share. As I discussed in my previous post, reciprocating gifts is also an important part of gift giving culture. Therefore, Japan's White Day is an answer to their Valentine's Day. So every White Day (which falls on March 14th) it's the men who give the women in the same fashion.I've talked about wedding gift superstition before, but just to recap, it's customary to give money to the lucky couple - in lieu of actual gifts. The amount should be an odd number - so around 30 000 yen and 50 000 yen is best. The wedding gifts are often reciprocated with souvenirs - either at the wedding reception or from the couple's honeymoon.Traditionally, Christmas and Birthdays are not celebrated in Japan. However, in modern Japanese culture, these two gift-giving occasions are becoming more popular. But because these are based on Western traditions, rather than Japanese ones, there are no special etiquette that you need to remember. However, you should brush up on the general etiquette as these still apply. Note: In Japan, Christmas is a time for romantic dates or for friendly parties - so you don't need to worry about any family activities.
BoothInJapan