USER BLOG
Join the best expat community of Japan. Now!
Share your Japan experience

Create blogs/Join the Q&A

Earn points and get rewards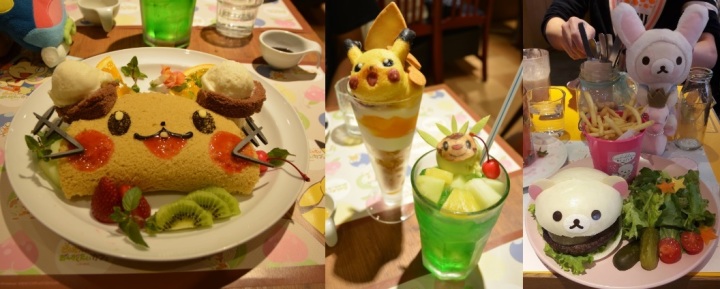 Eating out with fun – Character Cafés in Japan
Japan is a country with many crazy things. And Japanese people often turn totally crazy when it comes up to different characters. Thinking of companies as San-X and Sanrio which are making tonnes of money with their characters like Hello Kitty, Rilakkuma and Co. Many people collect merchandise and want to have everything of their favorite characters. But also another idea in the money industry came up: why don't we make special food with characters? For sure, character cafés also became a big hit, especially when they are only opened for a limited time. I am a big fan of themed cafés and love to visit them. Unfortunately they are often kind of expensive. However, sometimes the bigger problem, especially with time-limited character cafés, is to get inside. At some cafés you have to line up for hours, get time-tickets on the same day for a later time, or have to make a reservation already some weeks before going there. Today I will introduce you to some of the cafés that already finished, cafés that are running right now and cafés that will come in the future. The past character cafés In the past I visited a lot character cafés. One of my favorites was the Pikachu to Pokemon Ongakutai Cafe (ピカチュウとポケモンおんがくたいカフェ) which was opened for a short time in summer 2015 in Ikebukuro, Tokyo. We visited it on a Saturday and the actual waiting time was 4 hours – and yes, I expected it! But don't worry, we didn't needed to line up for 4 hours. We got a time ticket and could go shopping or do anything else until our time was coming. They offered three main dishes, three desserts, two small dishes and four drinks – all designed in Pokemon style. Prices ranged between ¥ 500 and ¥ 1,580. We had a Melon Soda, a Pikachu Parfait, a Pokeball Pizza and a Banana Cake Omelette. Everything was really delicious and the staff members also entertained us by dancing to a Pokemon song. Another character café I recently visited was the Korilakkuma Café(コリラックマカフェ)in Harajuku, which was opened from December 2016 to the middle of February 2017. For this café you needed to make an online reservation which already made you pay a fee of ¥ 648 for each person. However, we got a small gift while our visit then. So, I book seats for January, in the middle of November. Especially at such limited-cafés weekends and holidays are booked out very quickly. The café was designed beautifully and filled with plush toys. We had two character drinks, two main dishes and one sweet dessert. Everything was very delicious and I enjoyed my stay there very much. The current character cafés Some cafés are opened for a long time. One of these is the Hello Kitty Café I visited at Himeji. A café with super cute design and a few different dishes. Definitely worth a stop by while visiting the famous Himeji Castle. There is another Café de Miki with Hello Kitty in Tokyo, too. You can find it at Odaiba. A more traditional one is the Hello Kitty Tea House (はろうきてぃ茶寮) in Kyoto. Here you can find maccha drinks, different main dishes and traditional sweets. Also the atmosphere is very special for a café within Kyoto's famous tourist areas. A time-limited character café which just opened this month is the Gudetama Café (カフェ ぐでたま×デザート王国) in Yokohama. In combination with a sweets buffet restaurant you can choose one of size Gudetama dishes, one Gudetama drink and furthermore have an all-you-can-drink-and-eat possibility with pasta, potatoes, salad and sweets. It costs ¥ 1990 for adults for one hour. However, the collaboration will only last until May 7th. One more long-time character café is the PomPomPurin Café in Harajuku, which is situated at Takeshita Street and was opened in 2014. You can also take a look inside the café auréole d'ange in Osaka which is cooperating with Rilakkuma since September 2016 which has changing seasonal dishes. The upcoming cafés For sure, there is no end to character cafés. Especially if they are time-limited there is always space for a new one in the future. So not much time will pass until a new Pokemon, Rilakkuma, Hello Kitty café will be opened. One I am looking forward to go is the Detective Conan Café which will be in Harajuku from March 30th to May 31th 2017, because I couldn't visit it in 2016. This time it is situated at the same place as the Korilakkuma Café and has the same reservation system. Already now all weekends and Golden Week holidays are completely booked out. There will be even more Detective Conan Cafés all over Japan. That's it! I hope you enjoyed my article. How about you – have you ever visited ----------------------------------------------------------------------------------------If you are interested, here are the links to all the cafés:- Café de Miki with Hello Kitty // Hello Kitty Tea House Kyoto- Korilakkuma Cafe // auréole d'ange in Osaka- Gudetama Café (Osaka and limited time cafe information)- PomPomPurin Café- Detective Conan Café
YokoLostinJapan
Is Romance Dead In This City?
A few things to clarify before I begin...1) This is not a men bashing article, but a article written by a foreign woman trying to find her way to live in this city2) I do not understand the other parts of Japan well enough to make general conclusions, so this piece is mostly about Tokyo, where I reside.So with those above two points in mind, here's my story...My husband and I met outside of Japan and lived outside of Japan for quite a while. One thing I had noticed while we were dating is that he would never hold my hand in public when we are out here in Japan. When asked out the change in behavior, he would say, "Japanese people just don't hold hands."Ok, fast forward quite a few years and we moved to Tokyo... Granted now we have two kids in tow and no extra hands for holding, I also noticed that we seldom have dinners together, no dates, no cuddling and watching tv, few hugs and kisses and no "I love you"s. Our couplehood was slowly fading away. When confronted, my husband would just say, "Japanese people don't do all that! It's silly to have any PDAs". Ok, I suppose he meant "public" in PDA to include our kids!Of course there are other things such as consistent late nights at work, endless drinking sessions with colleagues and some other work related obligations. Quite soon, I was feeling like that old maid whose job was to raise our pretty little children and made sure that our home was always clean and orderly and our fridge was constantly stocked.It is quite frustrating to notice that my life has been turned upside down, not only by motherhood or the big move or trying to find myself a place in this new city but more seriously, losing a romantic relationship with my husband!I mean I have heard other mums talk about their family lives and I have also seen Japanese dramas depicting the exact scenario as I am experiencing. But I wonder if this is really a Japanese thing? Is my experience really normal? Then how do the women cope? Ultimately, the question that bothered me the most is: IS ROMANCE REALLY DEAD IN THIS CITY? So Google's definition of romance is: "a feeling of excitement and mystery associated with love." To me, it's the sparks that keep two people in love with each other. Such sparks often require quality time and effort spent communicating and building the relationship. Both parties needs to feel that their hearts are still being pursued and cherished and the passion is alive.So what is considered romance here? How did it get this way?My hypothesis:Men are quite lucky to have it relatively easy in the mating game here in Tokyo. Therefore, they don't need to try too hard to be romantic.My observations:Gender roles are very specificAt the end of the day, Japan is still a very traditional society. Gender roles are very specific. The men go out to work to feed the family and the women make sure that the home (and kids) is in perfect order for the men to come back to. There is nothing questionable and you are obligated to do your best. The rewards are also very specific. Men, good job that earns well to provide for the family. Women, a functioning household and surviving members. Hence, no emotional frills nor perks seem to be required. But it is quite alright for the men to be wooed Despite everything traditional and strict gender roles in this country, it is actually surprising ok for a woman to be professing her feelings and making the first move for a relationship! This is very evident in how Valentine's Day in Japan is all about the women buying chocolate for the men and expressing their interests. Meanwhile, the guys can happily enjoy the chocolate and if they decide to, reciprocate the feelings a month later. The women should over compensate where the men lacksAfter a relationship is established between a man and a woman, the firm gender roles fall back into place. The man now focuses on working hard to bring home the bacon and the rest of the responsibility falls onto the woman. SInce this is the man she chose, it is now her job to maintain this relationship.The success of the men is determined by the strength of his woman.It is said that a strong woman doesn't need the frilly, lovey-dovey things in her life. She has much bigger responsibilities like making sure the man doesn't need to worry about her. If married, her job is then to manage her household to perfection. As they always like to say, a man's greatest success is to have a capable wife who supports his career!We should let the man be the MANJust like it is not cool to be seen as head over heels in love with your woman. We shouldn't expect the man to do small things to fulfilll our romantic fantasy.My conclusion:If you were to sum up the above points, it seem that the men's role is pretty functional. He is judged by how well he performs at his job and so it is quite easy for him to take the family for granted. After a while, the motivation to keep a relationship going becomes less and less emotional. The warm fuzzy feelings to get when you initially get together fades and that is accepted as the natural course of a relationship. The world is no longer about two people in love, but the responsibility to maintain a family becomes the key focus.So maybe romance as defined above isn't appropriate. Romance may be the notion of husband and wife working hand in hand to keep the family going. The warm fuzzy passion is then put to the back burner and hopefully not forgotten in time to come. Didn't they say you do as the romans do, maybe I should shift my expectations? Else, should I take the bull by it's horns and take charge of my emotional well being? For now, I really don't know...
mica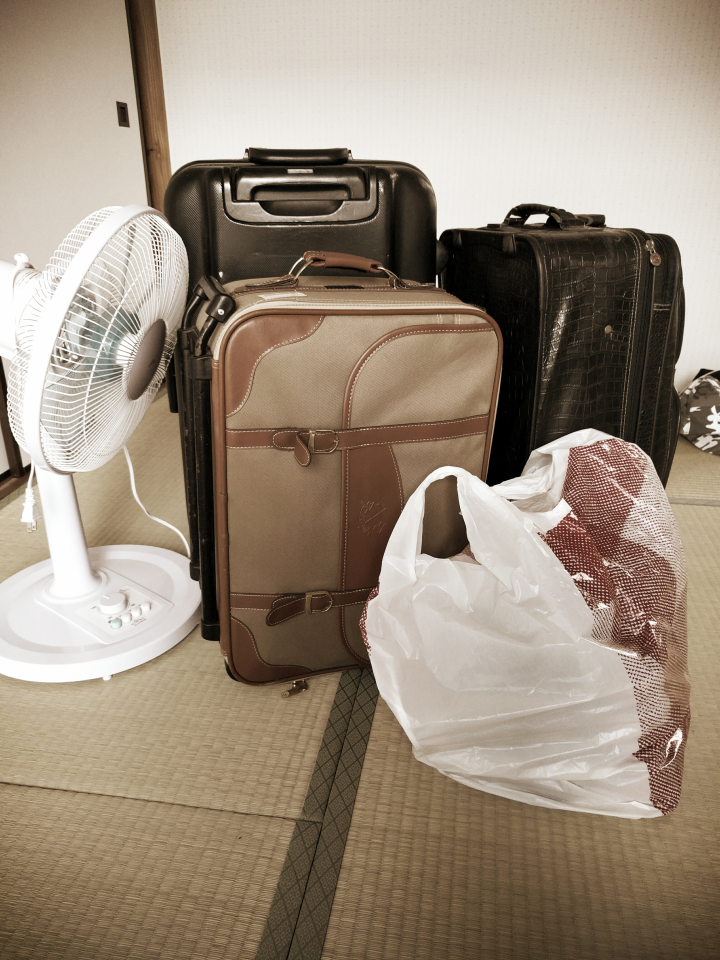 Independent Living
Living together with our parents even we have our own family is such a convenience. Everything seems to be easy and cheaper like we don't need to worry what to cook, what the stuff needed and we even paid half of bills. Sometimes we even got something for free especially when they were pampering their grandchildren. I grew up in which moving out on our parents wings is considered as an act of bravery (especially when you got married on a young age) because you were able to stand on our own and became independent to them. This separation was even harder knowing that you going to leave them in times when they were getting older. When me and my son got here in Japan 4 months ago to follow my husband who works here, we lived together with my father in law. Family life was so easy then even everything was new to me because my in laws was there to back us up in every single thing I did in the absence of my husband. Few months later, my husband decided to have our own place for us to know how to spread our wings and lead our family life by ourselves. It was pretty hard because we need to invest in the households stuff, payments for the rent, installations and a lot more. Moving out is not that easy. All the convenience which I had while we're in my in laws was change into a hardships. I had to go on supermarkets by my self, trying hard to prepare food, take a walk my son to a plaza, pay bills and a lot more which a wife should do. But those experiences changes my perspective in life. Raising a family comes with a great responsibility for a husband and wife on how to deal on it. There are lot of questions in every thing's that we want, its either when, how and even what if, but in the end it is still our decisions and we need to work for it. I felt proud every time we make things happened even without the supervision of our parents and when it turned out okay. I can say that I literally got out of my comfort zone not just because of being independent from them but for everything I am living right now. Language, cultures and traditions, timetable, weather, people surrounds me and even way of living. It's a kind of win-win situation for me, I know in my self that whatever life my brings I'm ready for it but I don't know how my fate will agreed on it. Take one step at a time, as long as your determined and confident to stand on your decisions you can handle life with flying colors. Im looking forward what life awaits for us here in Japan but as of now I can literally say again im enjoying it!!
Dimple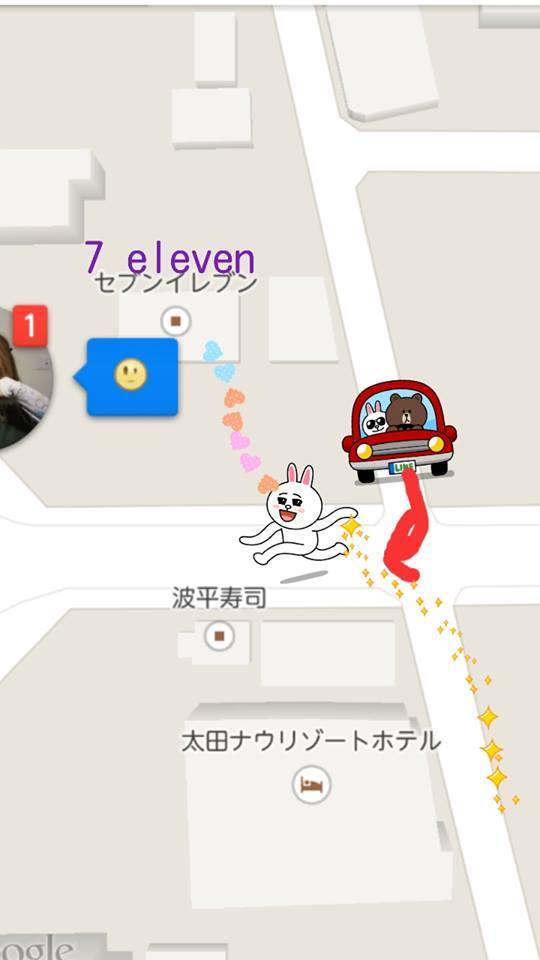 Hit by a car, Part 1
There are a few things in my life that I regret happening. Some of them were my fault and completely preventable. But others, nothing could have been done because they were totally out of my control. Two years ago was one of those things. I was pregnant at the time with my son. The clinic where I eventually gave birth had asked me to come in so they could test me for gestational diabetes. I'm going to pretend that it is something everyone has to do,not that I was being singled out for being overweight or anything *coughcough*. I mean, I had no symptoms and it wasn't part of the standard testing that comes with pregnancy, but let's just leave it as concern for my health and the baby's. In order to test for diabetes though, the doctor needs to know how much my body processes sugar in a set amount of time, and to get a good reading, I would need to be on an empty stomach. So the night before, I had an early dinner and then no breakfast the following morning as I checked into my 9 am doctor's appointment. They took my blood and everything was ready to go. I downed a bottle of sugar water, then sat in their overly crowded waiting area for an hour until my second blood check and another bottle of sugar water. Then another hour long wait until the final blood check and I would be deemed ready to go home. Now seeing as I was rather pregnant at the time, and all I had had for the past 17 hours was two bottles of sugar water, I was rather famished. I ended up fainting during the third and final blood draw. Another wait in the sitting area to be sure I was ok to go home, then finally after almost 2 and a half hours I was free to go! And eat! It was about a ten minute walk to the train station and along the way there was a 7 eleven. Thank you Japan for convenience stores everywhere. All I could think about was an onigiri and then getting myself somewhere for a good lunch. I never made it to the Seven-eleven. Just as I was crossing the street, a guy hit me with his car. My bum broke his right headlight, and my upper torso slammed onto the hood of his car. I slumped to the ground. After doing a mental assessment of whether or not I was ok, I turned my attention to the driver. I was flabbergasted. The guy had been stopped at the intersection before I began to cross at the pedestrian crossing. It was mid-day and I am an oversized pregnant foreigner. I stand out. There is no way he did not see me unless he was looking exactly the opposite direction of the way he was driving. Angry, I just started lecturing him in English about looking where the f* he was going….yadda yadda yadda. After figuring out I was pregnant, he helped me to the sidewalk where I yet again go faint for a few seconds. Was it shock, or hunger, I will never know. But the driver, in complete shock and dumbfounded as what to do, did the right thing and asked me what he could do. What was the one thing on my pregnant mind. I asked for him to buy me an onigiri from the corner store. After getting him to call me an ambulance, a passerby stopping to help out called the police, and I got me an onigiri! Well, two infact, and a bottle of water. But just then, the ambulance showed up and I was carted off, around the corner and back to the clinic i had just spent my entire morning. At some point I had texted my co-worker, getting her to contact my school and my husband. The clinic strapped me to the baby heart monitor and I got another ultra-sound, showing him flipped over and snug on the left side of my abdomen and sleeping. It was almost like he had run away from the impact inside my womb. And then I waited for my husband. To be continued...
edthethe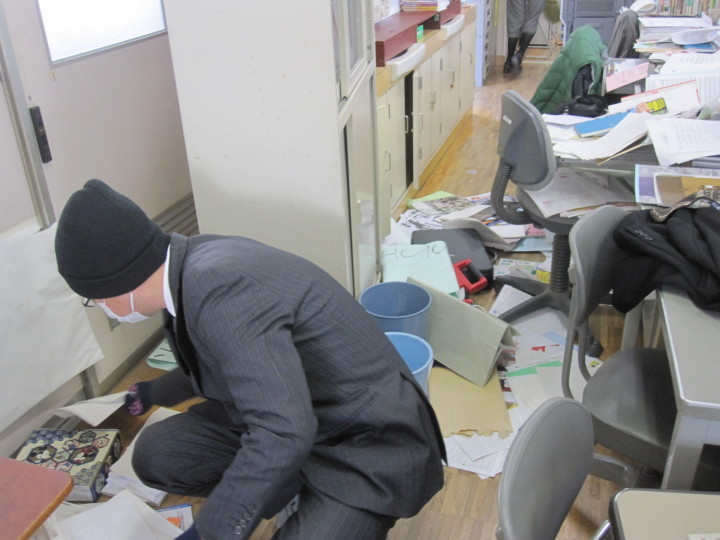 March 11th quake : My story
Everyone who was in Japan at the time of the March 11th earthquake has a story to tell. It was big and dramatic enough to sear all those tiny details into one's memory for years. With 6 years having passed none of the details have seemed to fade yet. That earthquake was one of my firsts. During my study abroad years, I had the pleasure of seeing photos knocked off walls from a quake, but it was short lived and not at all dangerous. The family I was with was completely nonchalant and calm, like nothing happened. My naive Louisianian self didn't really comprehend the power of an earthquake. I just assumed the ground shook and when it was done everyone went back to their lives like normal. So the day of the quake, I really didn't know what was going on. Graduation had just finished and all of the students had gone home except a few kids finishing up some projects or practice for their clubs. The teachers were relaxed, finally a break from the ficada of acting busy all day everyday. There was chatter and everyone was light spirited. I went to the kitchen area and poured myself a freshly brewed hot cup of coffee, ready to doze off at my desk until 4pm when I would go home. And that's when the school started to shake. I figured it would pass quickly and I could go back to my desk in a second or two...or three...or ten...then another teacher grabbed my arm and pulled me to go outside, everyone screaming "nigerou!!(Run Away!!)" Panicked but unwilling to spill hot coffee all over someone else's desk, I scurried with the teachers, cup in hand, onto the veranda and downstairs to the open field behind the school. We all watched as the four story concrete building we worked and taught at swayed. Students were panicking and scream, the teachers scrambling around trying to headcount and corral everyone on the field. Then there was me, sipping my coffee like the awkward foreigner that I am. As the ground continued to quake for a few minutes more, I set my coffee down and went to help calm the students with some fun humor in a completely non-humourous situation. It seemed to work because the students settled down and when the earth also seemed to finally settle, the decision for the students and staff to go home and check on their families and homes was made. Us teachers tentatively entered the teachers room only to gather a few of our things, leaving the rest of the mess to be dealt with the following Monday. And it was a mess. Student's papers were all over the room, books and shelves down on the floor. It was then that the severity of the earthquake began to dawn on me. We watched on tv as information about the epicenter began being broadcast along with tsunami warnings all across the coast. Where I lived, we were safe. However I had friend's and their families that lived in many of the places in the biggest danger. I spent the next few hours in my apartment unconcerned about my own things, but desperately trying to contact those I knew to be sure they were safe. Devastating isn't even a good enough word to describe the amount of destruction caused by that quake and the resulting tsunamis. Families, towns even, were torn apart. And I was safe inside my Gunma bubble. There was a lot to deal with later on, like rolling blackouts and food and gas shortages. But I was very lucky. I may not have had electricity everyday, but I still had it and a place to live. Bread and milk were no where, but I had food. Life basically did go back to normal, but for those in the tsunami affected areas, they will never get back their lives. Appreciate what you have, because in a mere few minutes, the world around you can shift and change.
edthethe
Three Awesome Sakura Spots in Tohoku
It's almost hanami time up here in Miyagi, and that means it is time to head to the shrine. That's right. Shiogama Shrine, which features prominently in many of my posts, is also home to its own unique species of cherry blossom-- the Shiogama-zakura-- which is so important as to have become one of the symbols of the town. What makes these flowers special is that they are in fact double-blooms, boasting 10 petals each instead of the customary five petal arrangement seen in most sakura. These and other sakura trees blossom usually from some time in mid April to mid May, with different selections coming into full bloom every week. The hanami area is a nice little grassy space, well maintained and just a short walk down from the major tori-- the giant red gate-- that leads to the proper shrine area. If you're ever in Shiogama in Spring and looking for a quiet place for a little picnic lunch, this is the best place I could recommend. Tourists do come but weekdays are never crowded and most of the hanami visitors are calm, well-meaning pensioners, some with fairly expensive cameras. You can get there easily by following signage or the directions in this blog post from HonShiogama Station on the Senseki line (320 yen and 30 minutes from Sendai). Another of my favorite spots for cherry blossom viewing in Miyagi is Tsutsujigaoka Koen, of which I have unfortunately lost all photographic evidence. The park is in Sendai, just across the street from Tsutsujigaoka station on the Senseki line (1 stop from Sendai, 2 minutes, 140 yen) which is quite convenient, provided there is no need for stroller or wheelchair access. Most of the trees are in an area that isn't great with wheels, as the paved parts tend to have small staircases every so often. Even getting to the festival grounds and trees is challenging, as around 20 feet of that path takes you up a steep incline on a street with no sidewalk. It is doable, and I have done it, but if you're going here with babies, it's best to leave the stroller at home if at all possible. The space itself is fantastic-- lots of trees, many varieties, and even a fairly large open field if you or your hanami-driven friends want to play around with a soccer ball, football, volleyball, or whatever casual sport you prefer. Because the space is both fantastic and conveniently located, it is frequently crowded on the weekends and afternoons. Even at mid-day, there are salarymen under some trees, occupying their group's blue tarp for fear of loosing such a great location. Every spring, I make it a point to see the sakura here at least once. My final entry on this list and my husband's personal favorite is the cherry blossom tunnel in Kitakami, Iwate. Located in a small town in the prefecture north of Miyagi, the Kitakami Sakuramatsuri is beautiful but not as easy to manage. First, this event is significantly less convenient. The trip from Sendai to Kitakami costs more then 5000 yen each way for the 1 hour long bullet train or 2700 yen for a series of local trains that take more than three hours. We usually drive. Even if you work out the logistics of getting there, timing can be an issues. Of the 4 years we have gone, we've missed out half of these times for being either too early or too late. That said, it's well worth the trip if you have the time and energy to go. The place is amazing, but the path is not paved, so I recommend sneakers for everyone (as I murdered my wedding-heels here back in 2012). If it is in bloom, it might be packed, so parking after driving up from anywhere can be troublesome. Additional parking lots will open just down the road from the tunnel area, but I found that walk a bit strenuous (in those heels I killed in 2012). According to the website, access from JR Kitakami station is fairly easy, including a 15 minute walk, a 10 minute bus ride, or a 7 minute ferry ride across the river that separates the cherry blossom tunnel from the station. There is also a bridge, but it is expected to be quite crowded. There are usually some food stalls at peak times, but if you are unsure of your timing, it is best to bring a little food and drink. If the main tunnel is not in bloom, there is another small sakura area near the end of the tunnel. There is even a horse-drawn carriage that will take paying passengers (500 yen for adults, 300 yen for children) on a ride from one end of the tunnel to the other. Like many things in Japan, it is wonderfully authentic, but not entirely convenient. This is what "1 week late" looks like, just so you know.What are your favorite hanami spots?
JTsuzuki
The North Remembers March 11th
Today is March 11th, 2017. 6 years ago, the world changed. Literally. The topographical situations were altered slightly by the impact of the Magnitude 9 earthquake that shook most of Japan, but none so much as us up here in Tohoku. The worst effected prefectures were Fukushima, Miyagi, and Iwate, all of which lost so much that afternoon. I was in Sendai, on the top floor of a 9 story office building, walking into the lobby of the eikaiwa I was working for after having promptly left a class that ended at 2:45. Most foreigners who have never been through a big quake don't stop to think about it. We keep walking with the minimal shakes, barely aware. This is the kind of thing that makes you aware. The ground was shaking so badly that one of our office workers was screaming for me to hold the computer on the desk, but it didn't occurred to me at that moment who she could be talking to. Then the shaking got bad enough for me to sit down. Then crawl under a desk. I don't know how long any of that went on, but when it was over, I found myself looking out the window and the weird angle of the building next to us, realizing with fresh horror that the building beneath my feet, as well as the one across the street, were swaying with the impact (which makes sense-- they're built to do that instead of collapse) and I thought, "That's why these things are scary." Because they never had been before, but they will not be innocent again. Now when the ground shakes, I stop and wait. We're on the eighth floor here, so we feel a lot of things people closer to the ground might not. It took a few months for things to return to a new normal. Transportation restarted to most areas (though the train out to Ishinomaki, one of the towns most hurt by the tsunami, took another year or two to work out) and most people went back to work. When we did, everyone had a quake story. Where were you? Did you lose anyone? Is your family safe? How about your house? Most of our students were wealthy enough to buy new homes if any property was damaged. A few had to quit because the cost of repairs and replacing their possessions outweighed their need for English conversation. My story was not terribly exciting. We're already bought an apartment near the sea, which I was glad to know had not been washed away. We had bought our engagement and wedding rings, but they were somewhere in Sendai when the quake happened and not having them for a romantic White Day ruined my husband's proposal plans. Instead, we spent the nights leading up to white day sleeping on the floor of his parents' living room, snuggled under the kotatsu with his parents, grandparents, and aunt while the warmth of our seven bodies combined to maintain comfort levels despite the still non-functional electricity. My in-laws learned in this time that despite our language differences, I cared a lot about trying to help and working hard, hauling potable water, even in heavy buckets, and doing my best to assist. It is still my belief that in this family, I only get what I am supposed to do when things are rough. When things are nice, I'm too clumsy and confused to make anything work. When things suck, I can at least understand that basic necessities we need to survive. After a week, we had power and telephone operation. After 9 days, we got running water again. Within a week, my extended in-laws moved back to their homes and we started preparations to move into our apartment. Six weeks after the quake, on my husband's 30th birthday, he finally proposed...in his pajamas. Thus began the next chapter of our lives. For the next six months or so, I felt like an impostor, like I had somehow stolen the life from one of the unfortunates lost to the sea. After all, this is their country and they belong here. I don't. I never did. In the eyes of the country, I am forever a tourist, just one who won't go home, yet by no fault of my own I managed to survive the quake, tsunami, and radiation threat. Was it luck? Divine blessings? Some other reason for them to die when I did not? Of course, there are no real answers to these questions other than a silent shrug. We don't know. How could we? The point is not who deserves to live or die. Those aren't decisions I make. I'm not a doctor or dictator. I'm a teacher/writer. At this point, the important thing is that we survived and that we do something with that lives we continue to have. So if anything like that happens to you, any of you, and you catch yourself in the downward spiral of questionable self-worth, try to remember that. It is the best thing I learned from this experience.
JTsuzuki