USER BLOG
Join the best expat community of Japan. Now!
Share your Japan experience

Create blogs/Join the Q&A

Earn points and get rewards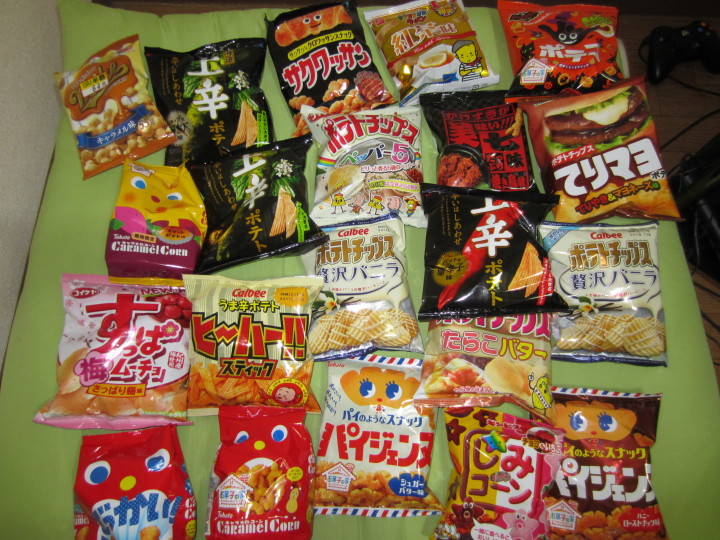 An Addiction: Time-Limited Japanese Snacks
I fell right into this bottomless pit soon after I arrived to Japan. The snacks, and by snacks, I'm referring to the junk food, are delicious. Japanese potato chips, caramel corn, pocky, and oh so many more that I couldn't stop enjoying even when I used to buy them from import stores back in Canada.But now that I'm in Japan, I see all those seasonal time-limited flavours, and there's that voice in my head that goes "if I don't try it, I'd never know what it tastes like!" For only 90yen-ish a bag, I find myself purchase one after another whenever a new flavour is introduced, before I even finish the stock that's already at home. And my stock often ends up like this.It's a guilty pleasure that I can always open a new bag of snack, not knowing what it'll taste like. The excitement to finding out how the taste matches the expectations I got from its package is the biggest reason I can't stop. To fulfill the curiosity is even more important than fulfill my stomach with tasty (unhealthy) snacks. I do finish them all eventually and none goes to waste (except for that one flavour that was an utter disaster and I had to surrender. I'll save that story for another post).At least this addiction is much more affordable than other ones I could have picked up, like pachiko, haha.-----------------------------------------Follow for more everyday magic I encounter in Japan!
Jackson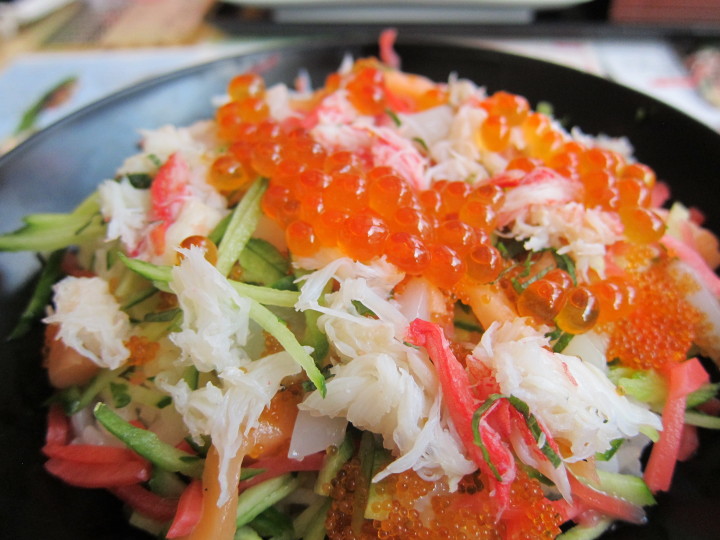 Top 10 Japanese dishes
Before I came to Japan I didn´t care much about food, just filling my stomach every day with some junk food was totally fine. Since I´m living in Japan, I realized how much the people here love their food and how much time they spend talking about food, recipes and which is the best restaurant. Especially on TV you will find millions of shows where people just try food and of course there are also many cooking shows. In my hometown, the food is usually very heavy and greasy, not really healthy. In Japan the food is often very light and healthy (of course there are exceptions). That is one of the reasons why the people here live way longer than in other countries of the world.As a big fish lover, Japan is really a paradise for me. You can get reasonable and good quality fish at every corner in the city. Also meat got very popular especially around the young generation. But let´s have a look at my favorite Japanese dishes:1. Sashimi/Sushi (刺身/寿司)Always when my husband ask me about what I want to eat, my answer is always Sushi or Sashimi. I really love raw fish! Especially I´m a big fan of salmon sushi and all kind of shells. The very good fish quality even if you are going to a cheap chain restaurant is really great. I really like to try new Sushi or Sashimi variation. There are so many different kinds of fish and shells that I guess I will never make it to try all kinds. 2. Tempura (天麩羅)If you don´t like meat or seafood, tempura might be a good alternative for you. Tempura is made from crust of flour and egg fried in oil. You can use all kind of vegetable and of course fish/meat if you like. The typical tempura set at restaurant is a mix of vegetables (mushroom, pumpkin, aubergine…) and fish like shrimps. I like to order the only vegetable tempura set, which comes often with many different kinds of mushrooms. Often restaurants serve tempura together with soba noodles or on top of a big bowl of rice. The typical source for dipping in the tempura is Tensuyu (a mix of rice wine and soy sauce), also comes with ginger and radish. Some places just offer a small plate of salt for dipping. 3. YubaMy favorite Japanese food is yuba. Yuba is made from tofu skin and can be eaten in many different ways, like in a soup, natural way, fried and so on. The texture and tastes is a little bit like fresh mozzarella cheese, but also like cheese the taste depends on the good quality of the yuba. Nikko is well known for their good yuba restaurants, but you can also find it in other areas of Japan. I ate the most creamy and delicious yuba in a small store in Kimitsu (Chiba). So whenever you find a restaurant who offers yuba as a dish, just give it a try!4. Mochi soup/Ozoni (雑煮)Every year on 1 st January Japanese family usually eat osechi and mochi soup for the first breakfast of the year. I´m a big fan of the mocha soup, which comes with a big piece of mochi in a very simple clear broth and some vegetable. But you should watch out to just make small bites. Every year many people die from eating that soup. Especially older people can have problems to chew the very sticky mochi.5. Tonkatsu (豚カツ)Tonkatsu is the typical japanese pork cutlet, which is usually cut in small strips and served with white cabbage. The taste is very similar to "Wiener Schnitzel", but there are also some variations with different kind of meat (like more greasy part, or softer meat).6. Tamagodon (卵丼)Tamagodon is one of my favorite dishes for cooking it at home. It is very easy to make. Just put some slices of pork and onion in a frying pan with a spoon of dashi and fry it a little bit. At the end put some scramble eggs and green onions and mix it with the meat. Served with a big bowl of rice, you will have a big good simple dish for the day.7. Oden (おでん)Oden is a typical dish for the winter season in Japan. Oden is a light soup made from soy sauce/dashi and several ingredients such as boiled eggs, daikon and processed fishcakes. You can buy it at every convenience store or just at the supermarket.8. Chicken Teriyaki (鶏の照り焼き)Chicken Teriyaki usually served on a bowl of rice with small chicken pieces with teriyaki sauce. It is also a typical easy food for cooking it at home. 9. Kakifry (かき揚げ)Every autumn it is oyster season in Japan. You can eat oyster raw, boiled or fried. Kakifry (fried oyster) is very typical oyster dish in Japan. I´m not a big fan of raw oyster, but fried one is very delicious and I can eat mountains of it. 10. Yaki DangoThe end of my list will be a typical dessert. You can find Dangos in many different kinds and tastes (Goma dango, Anko dango, Hanami dango..) . But I prefer the grilled one covered with a syrup made from soy sauce, sugar and starch. The best way of trying out most of the dishes from my list is to eat a Teishoku set at a restaurants. A typical meal set includes rice, miso soup, a main dish, a side dish, and pickled vegetables. They variety depends on the restaurant and price. I like to try many different kinds of food, that´s why I prefer to eat those Teishoku sets. How about you? Do you like Teishoku?
Crazydeath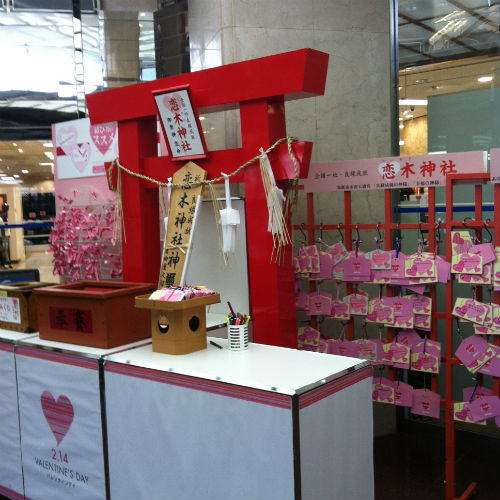 Pop-Up Shrine for Valentine's Day
Last year we happened upon a special mini-shrine set up in Hakata Station for the Valentine's Day season. It was a pop-up shrine (for lack of better names) for the Chikugo City shrine known for love and finding the perfect match, Koinoki Shrine. We could write messages on paper cards called eema (usually wooden) and hang them up there for free. This year, I found another pop-up shrine in our city of Kurume. Inside the Iwataya near Nishitetsu Kurume Station, at the entrance to the main floor omiyage and chocolate sales section, the temporary shrine was set up. This one has a box of 'koimikuji' for sale and a big heart shaped place to tie them after reading. There are also eema to write messages on and hang up. The eema read 'shin koinoki jinjya,' or "New Koinoki Shrine." As women love this romantic shrine, setting one up outside of the popular place to buy Valentine chocolate makes a lot of sense. Have you ever seen a temporary pop-up shrine? I'm guessing putting one (known for studies) near a school during exam time would also be a good idea. I also saw this sort of handmade message writing area inside JR Kurume Station. Heart shaped pink paper is prepared to write your messages on and hang up.
helloalissa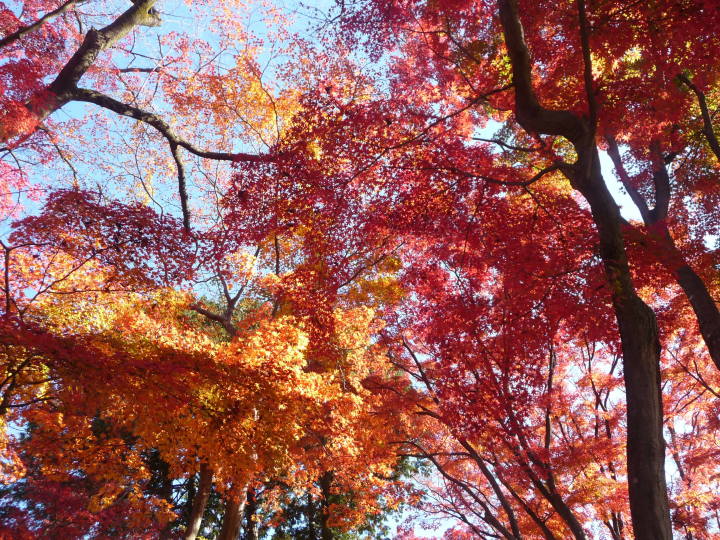 Romance in Four Seasons in Japan
Date possibilities in Japan abound. Depending on your preferences, they can include cafes, restaurants, picnics in the country's beautiful parks, excursions to dazzling scenic areas, or a private pool at one of Japan's countless onsen. Where to buy flowers and chocolates for your date is also included. All of these are typically very approachable and safe.Here are some spots to try out:Cafes - Coffee is popular in Japan in a big way. Cafes in Japan are great, quiet places to talk over a cup of coffee or a matcha drink. Larger cities offer novelties like themed cafes, and you can choose to impress your date with an expensive specialty drink, or go somewhere more modest. Young Japanese couples may be seen even at Starbucks, shyly enjoying their espresso together.Restaurants - Wherever you are in Japan, there is a restaurant nearby for any couple to enjoy. A relaxed meal on the tatami in a soba or udon house is a pleasant way to spend an evening with someone. For a more brisk and lively meal, there is always sushi; and Italian restaurants serving seafood, spaghetti and coffee are very popular with young Japanese. If you have money and want to impress, Japanese haute cuisine, featuring many tiny perfect dishes, is a beautiful experience to share; and if you want to drink, izakaya or Japanese-style bars offer excellent food as well as drink in an intimate, screened setting. Of course, there is also Kentucky Fried Chicken, a favorite of young couples on Christmas. Parks - Nothing on earth is more romantic than cherry-blossom viewing in the spring months. Even though the parks are often crowded with young and old, couples can be seen strolling together among the falling petals. Kimonos are an elegant addition and highly recommended. At other times of year, parks can still be lovely (and not so crowded), with nicely kept-up gardens and often historical buildings on site or lookout points where you can enjoy the view together.The outdoors - If your idea of a romantic evening is watching the sunset from 2,000 meters up, or getting lost hand-in-hand in a mountain forest, then Japan has plenty to offer. From towering Mt. Fuji and the Japan Alps to the many unspoiled islets of Ogasawara and Ryukyu, there are plenty of wild places for free spirits to explore together. In Gunma prefecture one of the many hiking places is Mt. Haruna. Onsens - While public onsens are nice, they are usually segregated by gender; and mixed baths are not everyone's idea of romance. Fortunately, major onsens typically have hotels or ryokans on site, where you can have a room and a tub for yourselves, with water piped in from the spring. Gunma prefecture has affordable and comfy onsens to explore. (Visit the website: https://www.visitgunma.jp/en/index.php) One of the famous onsens is Ikaho onsen.Cinemas - Cinemas are usually found in major shopping malls. They are invariably clean, and the relatively steep prices keep the riff-raff out. The latest Hollywood titles will be on offer, along with Japanese and animated movies. If your date likes to shop, then you can visit shops before or after a movie. Food-courts are always nearby and have attractive Japanese, Italian, and fast-food options, as well as desserts and coffee.Shops for Buying Flowers in Japan はなやAs in most of the world, flowers are a part of Valentine's day and other romantic occasions. Flower shops are always close by, attached to supermarkets and drugstores, in shopping malls, and on their own. Rural areas often have local seasonal flowers for sale in attractive bouquets. Chocolate - Chocolate, like flowers, makes a nice romantic gift. Convenience stores, grocery stores, and malls all carry selections of popular and higher-end chocolates from around the world. Fancy boxed chocolates are usually imported, but Japan has several domestic brands which produce a creative selection of products. Here are some recommended ones to get started:Hanjuku - this delicious chocolate bar is made by Morinaga, Japan's first domestic chocolate company. It has a faint hint of liqueur.DARS - another popular and tasty milk chocolate from Morinaga with hazelnuts.Carre de Chocolat - also from Morinaga, these individually wrapped chocolates have a deep rich flavor. It comes in "French Milk" and "Cacao 70" varieties.Chocolates from EuropeMeiji - Meiji is Morinaga's main competitor. Their main line of chocolate is creatively called "The Chocolate". It has six varieties: Comfort Bitter, Elegant Bitter, Gianduja, Framboise, Sunny Milk, and Velvet Milk. They taste as interesting as they sound and are nicely packaged.In looking for date venues and gifts, you can explore your own neighborhood or travel all over the country. While the internet can be a starting place, many of the best restaurants, izakayas, and shops are advertised by word of mouth, and your Japanese friends and acquaintances will be your best resource.
Ooray2775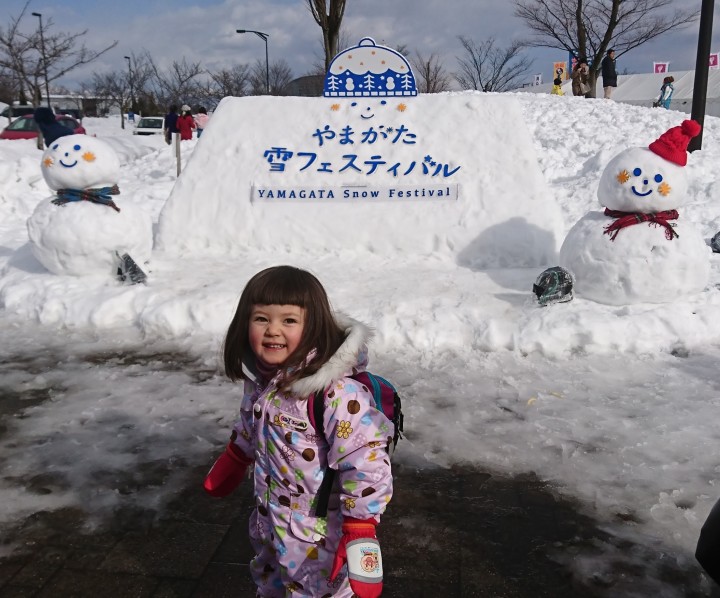 Fun Times at Yamagata Snow Festival
Last weekend was the second annual Yamagata Snow Festival in Sagae City, Yamagata Prefecture. Unsure of what exactly to expect, as I'd never been to any kind of snow festival before and my husband had yet to attend this one, we went with a bit of skepticism but mostly open minds on Saturday, the 4th. Shuttle buses brought visitors from several parking locations around town, including the road-stop fruit and food shopping center Cherry Land, which is a family favorite of ours. According to the map on the website, the drop off point for the shuttle buses is a few street-crossings from the event space. Unfortunately, this translated to half an hour or walking in real life. Our snow-obsessed 3-year-old fell asleep on the bus but awoke as soon as we found the rear entrance to the festival. There was a great hill for sledding and children of all ages were taking part with inner-tubes, small proper sleds, and even plastic bags. Had we been aware of this part of the festivities, we may have brought our own equipment, but it was too late by the time we were on the festival grounds. There was a sharing service for the inner-tubes that required a length line-wait, so we opted instead to enjoy the snow-covered playground equipment. We had also apparently already missed one of the loveliest parts of the event, a snow-sculpture and miniature igloo building contest, but luckily could still enjoy the fruits of the artists' labors as we made our way toward the food stalls. Admittedly, we could never have made anything as cool as A DRAGON!! Chickens were a big theme thanks to this year's zodiac animal, the rooster. Other themes also prevailed. Our family favorite was the Ghibli-inspired submission, of course. Just after the sculptures but before the food, an igloo had been constructed featuring the city mascot out front, ushering guests in to experience the surprising spaciousness and warmth of the little snow-dome. The food stalls were mostly average, featuring warmer food and drink options than their summer counterparts. The real star of the show was the massive snow-building, centered behind the stage where a number of acts performed throughout the day. Our favorite for the daylight ours was a ska band called Futarime no Gaina*, which actually performed really well despite half of their members not showing up to the gig. *(By katakana pronunciation, the g should be a j. Romanized on their website, this is their preferred spelling.)Seriously, how are they staying warm? It was like 5 degrees. After the band's performance, we went through the indoor tourist info area and snack shop at the Center House, a crescent-shaped building situated between the snow scultures and kids play area. There, some very enthusiastic young women gave me a map in English. The international services table also offered information and translations in Korean and Chinese. As time went by, it was obvious that most of the crowd was waiting for the fireworks, set for 7PM, but with so little but snowball fights in the fading light to fill the time, many were preparing to leave. The 6PM performance of Yamagata Prefecture's Samurai group helped entertain many, though it took a minute for the crowd to warm up. After the samurai left the stage, we felt it was best if we made our way back to the shuttle bus parking area to beat the rush. Fighting our 2 year old away from the snow was tricky, but lucky for her the fireworks started just a few minutes after we arrived in the parking lot and she had a small snow drift to play in while we watched the sky sparkle. This was a fun festival, especially for kids, but we were also exhausted long before it was over and I do feel that the scheduling left a little something to be desired. In addition, any vendor selling mittens, gloves or boots would have made a small fortune, but the only clothing available was a knit hat at the main festival booth for 2000 yen. The sled-rental system could be vastly improved, but since the festival seems to attract mostly people from Tohoku (who are likely own their own sleds and bring them), I wouldn't be surprised if this did not change in coming years. If you're in northern Japan early next February, check out the Yamagata snow festival, but bring waterproof shoes. My husband learned that the hard way this year.
JTsuzuki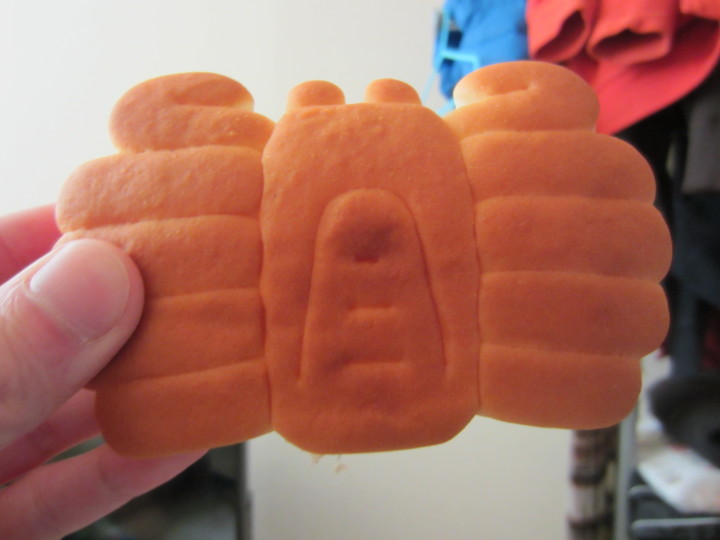 The Most Adorable Supermarket Bread - Kani-pan
I really got a thing for cute bakery goods, and this one apparently is a traditional choice that kids love. Behold, KANI-PAN!Unlike the previously introduce Kamelon-pan baked fresh at the bakery, this crab-bread is one of the packaged goods that you can easily find and pick up at many shops for about 80yen. Its sell point?.... well, it's a bread that looks like a freakin' crab and it's adorable!Taste-wise it doesn't offer any surprises. It doesn't have any filling at all, just a sweetened bread. The reason why kids love it is because of how the bread was made, each leg can easily be ripped apart and consumed with ease. For kids, that's fun! So let's not take the whole ripping and tearing a living creature thing too seriously....-----------------------------------------Follow for more everyday magic I encounter in Japan!
Jackson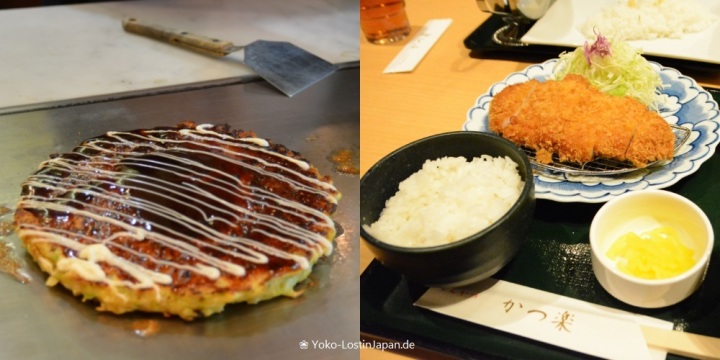 TOP 10 Japanese dishes as a non-seafood-eater
I don't like sea food. It is simply because I don't like the taste and the consistency of the most things out of the water. Most of my friends know about this, but if I tell other people in my home-country that I'm living in Japan without eating fish and other seafood they are shocked. They don't believe a life without seafood is possible in Japan. But it is – it is even pretty easy for me, because there are a lot of other dishes I love to eat. Therefore, in this article I present you my TOP 10 favorite Japanese dishes as a non-seafood-eater. # 01 Okonomiyaki (お好み焼き) Okonomiyaki is often called the "Japanese pizza". Actually, it is a pancake-like main dish with the main base made out of cabbage, flour and eggs. Literally the name means "grill what you like" so you are free to include any ingredients. I often mix the main base with carrots, corn, cheese, ham, mochi, … It's your choice!! On top you put a special Okonomiyaki sauce and mayonnaise. If you order it at a restaurant, take care they are not putting Katsuobushi (bonito flakes) as topping if you don't eat fish. Did you know there is even a Hiroshima version of Okonomiyaki? The way of grilling is a bit different and they even at soba noodles. Pretty delicious!! # 02 Tonkatsu (豚カツ) Tonkatsu is a Japanese dish originated in the 19th century. It consists of a deep-fried pork cutlet and is often served with shredded cabbage, rice and miso soup. Sometimes you also find it in sandwiches or combined with curry. I also like the Katsudon (カツ丼) version, when the Tonkatsu is mixed with egg laying on a bowl of rice. # 03 Yakisoba (焼きそば) Yakisoba is a pretty easy Japanese dish consisting out of fried soba noodles. Especially if you want to have a quick meal at home, Yakisoba is fine for it. Here you also can freely mix what you like. I often add pork, cabbage, green paprika, bean sprouts and carrots. All is grilled in a pan and flavored with yakisoba sauce. I rarely eat Yakisoba outside, only at summer festivals like fireworks. If you buy it there, also take care of Aonori and Katsuobushi. # 04 Oyakodon (親子丼) Coming from the name "parent and child bowl" here you mix chicken meat and egg with some other ingredients. All is cooked and then served on top of a large bowl of rice. Oyakodon was invited in a Tokyo restaurant in 1891. # 05 Ramen (ラーメン) Many people say Ramen are actually coming from China. Some other says it is invited in Japan. But who cares – most important is that this soup with noodles and other ingredients such as pork, green onions and boiled egg is delicious. In Japan you can find a lof of different sorts of ramen especially regional versions. As a non-seafood-eater you have to take care with this dish. Some restaurants make the broth out of fish. For me this is still ok, because it doesn't really taste like fish when it is mixed with soy sauce or miso. But if you already have a problem with this, ask the restaurant stuff first. They also often put Nori and Wakame as topping, so tell them you don't like it. # 06 Udon (うどん)Udon are thick wheat flour noodles which are often served as noodle soup. However, there are many ways of serving this dish. You can have them cold or hot with different toppings. I like to eat them as Kitsune Udon with deep-fried tofu or as cold Zaru Udon. Also eating Udon with curry is a great combination. # 07 Curry (カレー) So, here we are with the Japanese curry which is one of the most popular dishes in Japan. Here you can find many different ingredients, too, starting with the meat where pork, beef and chicken are common. Also potatoes, onions and carrots are often added. Normally you eat curry with rice, but there are even some other versions nowadays with Udon or bread. If you want to eat Curry at a restaurant, I totally can recommend CoCoIchi, a super famous curry chain restaurant. # 08 Omurice (オムライス) Omurice is a great combination of Western and Japanese cuisine. On the one side you have a Western omelette which is filled with Japanese fried rice. The taste of the rice can differ, but often it is flavored with ketchup. Also as topping ketchup is common, but also other sauces can be used. # 09 Gyoza (餃子) This time there is no question that Gyoza originally come from China, however, taste and consistence are slightly different to the Chinese original. Gyoza are dumplings often filled with meat and vegetables. In Japan you can pan-fried, steamed, boiled or deep fried versions. # 10 Soba (そば) One of the main dishes in Japan are Soba, buckwheat noodles. You can find them in a variety of settings: as inexpensive fast food at train stations, but also as expensive specialty in restaurants. They are served in wide variety of hot and cold dishes coming close to the Udon versions. This was the list of my TOP 10 Japanese dishes as a non-seafood-eater. I hope you enjoyed it. For sure there are even more such dishes in Japan – Yakiniku, Yakitori, Karaage, Kyudon, Pizza, Burger, … - but the list is already long enough. Are there dishes or ingredients you don't like or can't eat? What are your favorite Japanese dishes?
YokoLostinJapan