USER BLOG
Join the best expat community of Japan. Now!
Share your Japan experience

Create blogs/Join the Q&A

Earn points and get rewards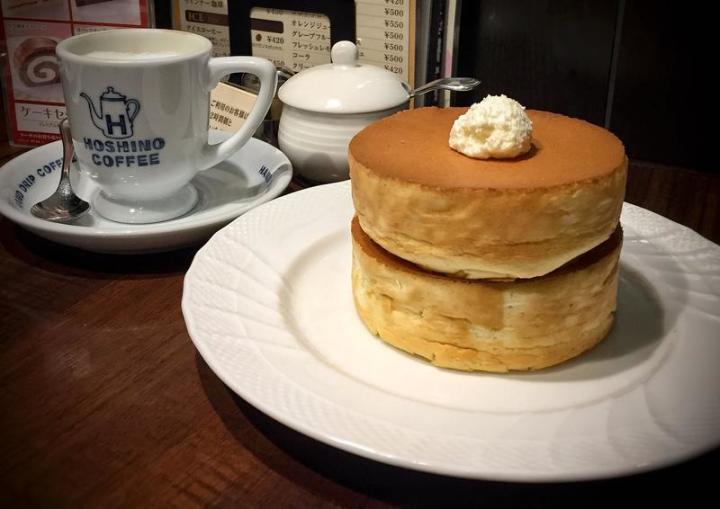 Saturday morning coffee and pancakes
Going out for breakfast on weekends is something I love doing - but a lot of places here in Japan aren't open all that early, making it hard to get out and start your day off right! One place locally that I love to visit is Hoshino Coffee. My local store opens at 8am on a Saturday, so it's the perfect spot to grab a bite to eat before getting started with weekend errands and chores. And what better way to fuel up than with some delicious pancakes?! Their souffle style pancakes are my favorite, and often they have seasonal variations of them too (for instance, when it was strawberry season they had an amazing strawberry variety!)Since Hoshino is a chain, you can find them in a lot of places, whether you're here in Japan as a tourist or you're living here. Either way, their food is great, their prices are reasonable, and if you have kids they are also very child friendly. If you like delicious pancakes and need your caffeine fix to get your day started, I'd recommend stopping into one of their locations!
genkidesu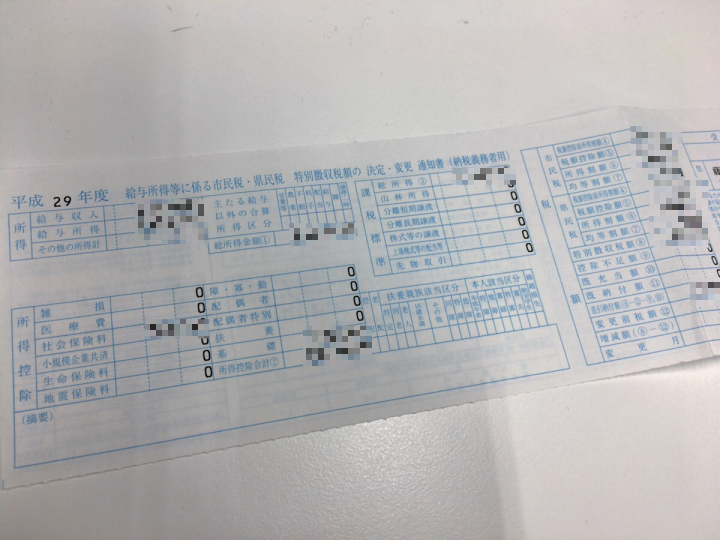 Japanese Tax Deduction Part 2
If you read the first part of this tax deduction blog and follow the instruction you should get a notification slip about now from the local government office. This slip confirm the deduced amount for each month.Last December, I pay 40,000 yen 'Furusato Tax' and get all the gifts around March, on top of that this upcoming tax year I will get 38,000 yen deduction. All the gifts are great! I got 2 kg of A5 beef steak, 6 unagi and a box of sausage. Good luck and follow my blog :)
KevinC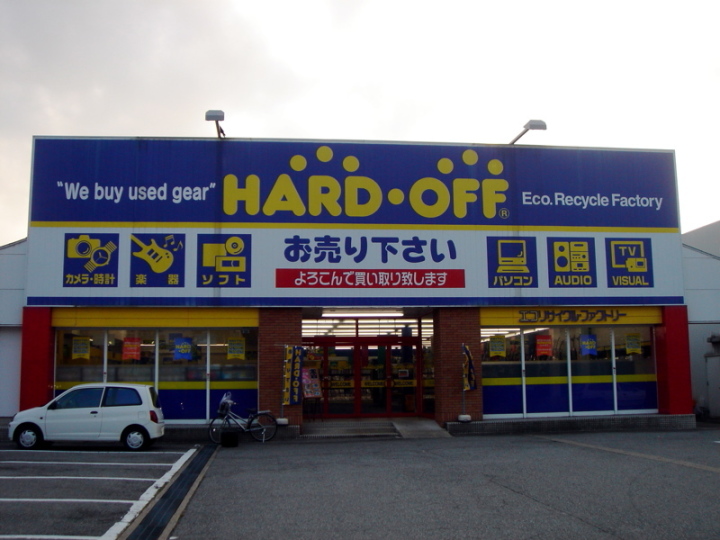 Japan's "off" stores - and how they are super helpful!
Before I moved to Japan I was always interested in thrift stores. I love finding a bargain (don't we all?) and I also love being able to get use out of something that maybe someone else no longer needed. Enter Japan's "off" range of stores - Hard Off, Book Off, Hobby Off, Mode Off...the list goes on.You can find all manner of fun things at these stores. Whether it's electronics that you're after, an interesting new book to read (my local has an English language section too - so it's okay even if you don't read Japanese!), maybe even some new threads...you can check out these stores. One of my most loved possessions was a beautiful kokeshi doll that I found at one of these stores - and in perfect condition, no less!I'm convinced that second hand goods in Japan are actually much better than anywhere else I've lived - because there just tends to be a greater level of care, I guess. Either that, or no one brings junk-type things there. If you're wanting to sell stuff to the stores too, you're able to - just bring your residence card and they should be able to sort it all out. We've sold books to Book Off, because we're moving house in a month here and needed to offload some stuff. Less stuff to pack, and earning a few bucks in the process? Winner!The link to the Hard Off website is here and you can check for store locations - they're all across Japan. There are also links on the Hard Off page to all the other "Off" branded second hand stores!
genkidesu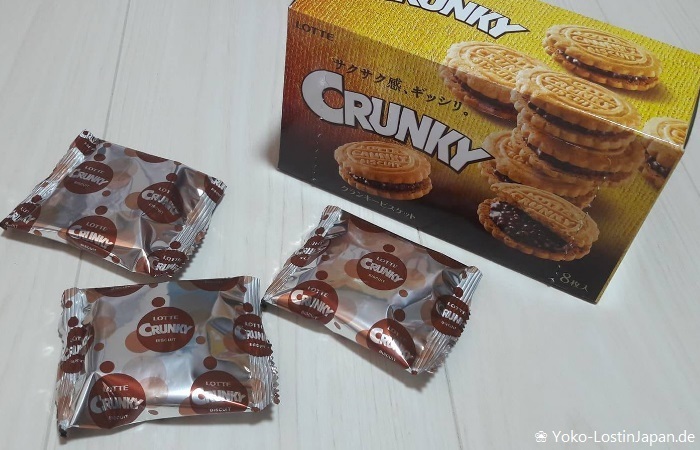 Japan Food Adventure: Crunky Biscuit
I'm a big fan of the Crunky Chrunch Chocolate bar from Lotte. I love the chocolate itself and especially the malt puff inside. Luckily, they are releasing more and more chocolate of this style. Lately I found some chocolate cookies I couldn't resist buying. Lotte Crunky Biscuit mainly is a biscuit sandwich consisting of two cookies and and crunky chocolate in the middle. The cookies are very crunchy and delicious and they build a wonderful combination with the chocolate. I am really in love them and often need to eat a second one right after I had one. The box comes with eight individually wrapped cookies, so it is very useful for to go and a nice snack if you are a little hungry. I will definitely buy it again, when I see it in the supermarket.
YokoLostinJapan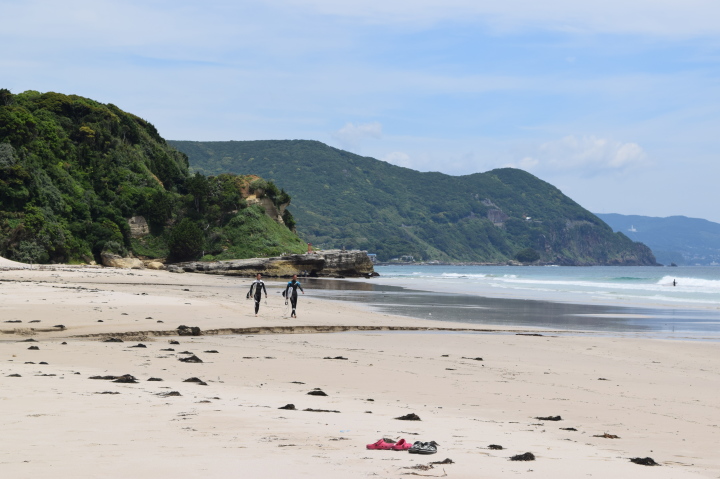 Surfing, Serenity and Stories: The charm of Shimoda
As an archipelagic nation with thousands of islands, it is not difficult to come across water in Japan. When paired with the scenic nature and vibrant culture of Japan, the coastlines can provide some of the best spots in the world. Naturally, everybody has their own favorite spot by the water--mine just happens to be Shimoda. Located at the tip of the Izu peninsula in Shizuoka prefecture, Shimoda is tops in my book for three key reasons: Surfing: Japan has some excellent gems of surfing spots, and the path to Shimoda is lined with beaches, each with different breaks, which means that you can almost always find some place to surf. Depending on when you go, you will not have to fight for a spot on the break, either.Serenity: So much serenity...Shimoda's combination of hills, beaches, and wonderful climate yield a place that offers much for those seeking to escape the stresses of the urban jungle. Whether it's snoozing on a clean, beautiful beach, or taking a nature walk through the forests, Shimoda has much to offer all travelers. One of the best ways to enjoy the serenity in Shimoda is to stay in a ryokan there. If you do, be sure to select an option that includes dinner. It can be pricey, but the fresh seafood and vegetables (fresh wasabi grown just up the road, too) make for some of the best meals you'll have in Japan. For the serenity, Shimoda is best visited in the late spring time to enjoy the blossoming and fragrant flowers and summer, when you can enjoy the vast ajisai, or hydrangeas, that flank the narrow pathways and trails throughout the town. Stories:As an American living in Japan, I have always felt a deep interest with the heritage of the U.S.-Japan relationship, and it formally began some 150 years ago at the small port town of Shimoda. It was here that Commodore Perry steamed into harbor with his black ships and demanded the opening of Japan's borders, ending the centuries-long policy of sakoku, or closed country. Shimoda has not forgotten its important place in Japanese history; rather, it embraces it, with regular tours of replica black ships around the bay, a small museum detailing the arrival of the Americans, and numerous shops offering themed cookies, prints, and other merchandise for the enterprising tourist. Two essential stops in Shimoda are at the harbor where the black ships make their rounds (my daughter loved the sight of the ships zooming around the bay), and the Ryōsen-ji temple which was where U.S. and Japanese government representatives signed the Treaty of Amity and Commerce, and which served as the first consulate for the United States in the early years of the formal relationship between the two countries. I hope that you'll be able to make it down to Shimoda at some point during your time in Japan. As a recommendation, take the train on long weekends--it is a favorite spot for folks from Tokyo to visit during 3- and 4-day holidays because of its proximity and all of the reasons I listed above, so traffic can be 3-4 times more than normal. Oh, and if you're in the area, be sure to stop by South Cafe--some of the best food and smoothies I've had in Japan (by far!). [South Cafe is located at 〒415-0028 Shizuoka-ken, Shimoda-shi, Kisami, 918−2, and the website is southcafe.net]
MikeyB71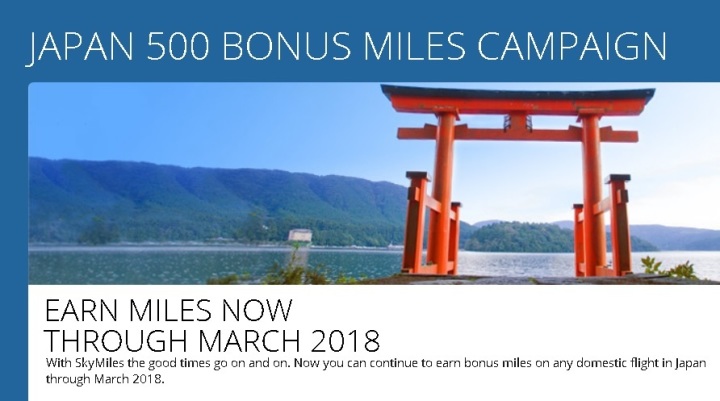 Get More Bonus Miles with Flight in JAPAN
JAPAN 500 BONUS MILES CAMPAIGNWhichever airline company including LCC (Low Cost Carrier), no matter how small the distance, cheap tickets, a campaign where SkyMiles of Delta Air Lines gets 500 Miles each time you take a domestic flight (March 31, 2018 )there is. You can store both Miles and Delta Miles if you ride on ANA, JAL etc. of Full Service.The procedure is very easy, just paste the boarding pass ticket on the application form and fax or mail it.(Of course, in order to receive Miles, it is necessary to register Delta Air Lines' account registration in SkyMiles in advance)The limit is up to 5,000 miles (10 flights), but if you are an advanced member SkyMiles Medallion member, the limit will increase to 20,000 miles (40 flights).When traveling Japan by plane, do not forget to apply!More info : JAPAN 500 BONUS MILES CAMPAIGNAnd more 500 MILES at New Chitose Airport due to Renovation Work Furthermore, at Chitose Airport, due to renewal construction of ANA's LOUNGE, it is closed to the beginning of September 2017.If you are an advanced member of ANA or a Gold Member of the Star Alliance, you can GET 500 Miles as a sign of apology (there are some conditions), so be sure to ask ANA's STAFF.Hokkaido may be profitable if you are planning for a summer vacation plan with an Star Alliance's Gold Member or ANA advanced member! Is it?More info : Closure of ANA Lounge at New Chitose Airport due to Renovation Work
Koichi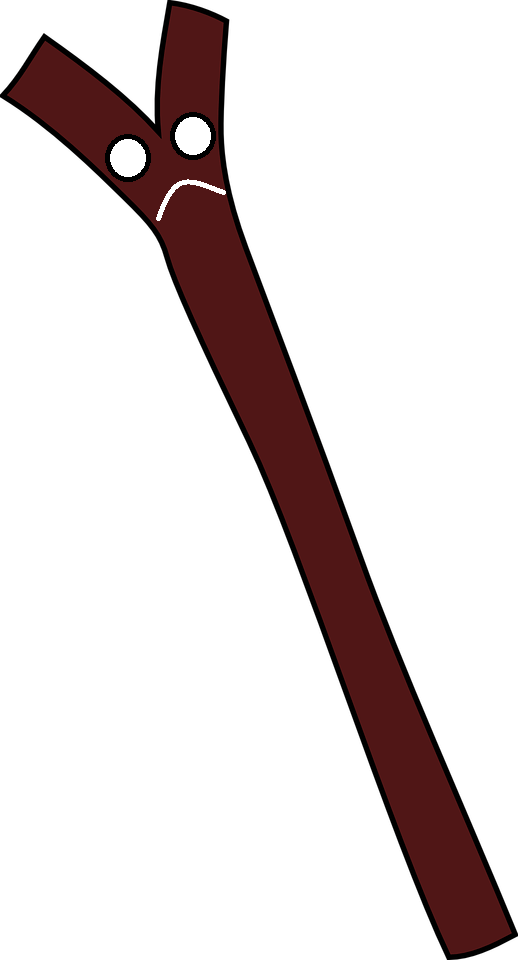 AoBT 07-Parental Problems (Stick Kid pt. 2)
There have been times since moving here that I've felt disillusioned about the Japanese way of life. It's definitely not a perfect country and I've grown to accept the "that's just the way things are" mentality... for the most part. I've put off writing about this for a while now because it's a touchy subject, but I believe that it is very important and should be discussed. My newest student, "Stick Kid", has had a lot of trouble adjusting to his new environment. He has difficulty concentrating, he has violent outbursts, and he just seems very apathetic about most things. This is normal for most new students. They often test their boundaries and see how far they can push their teachers and classmates. Usually this period lasts about a month before the new child adapts and becomes part of the fold. Stick-kid, however, still is experiencing difficulties. I was having trouble getting answers from the Japanese staff until it was time to make Mother's Day crafts. It was then that I found out that Stick Kid, "Doesn't have a mother." At first I thought that his mother died, but was informed that this is not the case. Rather, it seems like his father took him and his older brother away from their mother. Their mother is from South Korea and after getting a divorce, the father took the boys and came down to where their grandmother lives. While I'm not exactly sure of the situation that led to the father taking the children from their mother, I do know that Stick Kid frequently talks about his mother and how much he misses her. In my opinion, this is probably why he is acting out. This leads me into a major problem that I have with Japan: The complete removal of one parent after a divorce. In Japanese culture it seems like after a couple divorces, one parent completely disappears from the lives of the children. One of my recent graduates, Wa-chan, changed her last name from her father's to her mother's maiden name. Once that happened, the father stopped coming to all of the school events and when we made Father's Day presents that year, I was told that Wa-chan doesn't have a father anymore and that she could make a present for her grandfather instead. When I asked why the name changed and why the father was completely cut out of Wa-chan's life, I was told, "That's just how it is here." This makes me really sad. As a child of divorced parents, it would have killed me to have been told that I couldn't see one of them ever again. I realize that this may be a cultural "norm", but it still makes me feel really sad. I feel sad for the parent who is cut out and I especially feel sad for the child. I've been giving Stick Kid extra hugs and head pats. He is a sweet boy and I hope that he adjusts to life in his new school soon. sad stick is sad
Aluma