USER BLOG
Join the best expat community of Japan. Now!
Share your Japan experience

Create blogs/Join the Q&A

Earn points and get rewards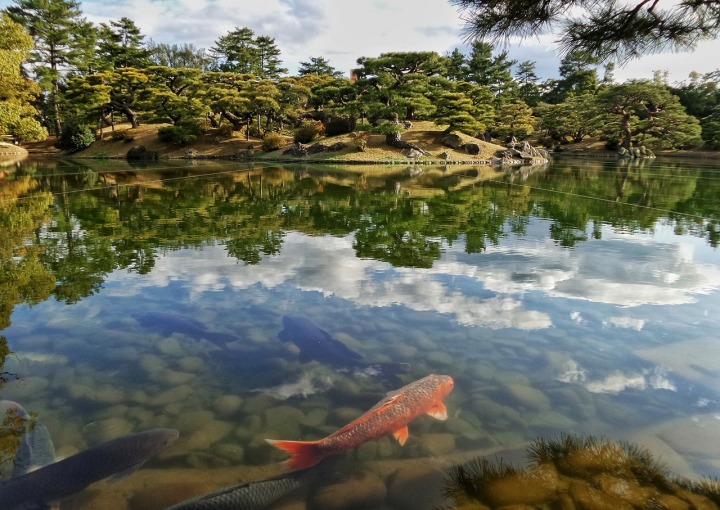 It Means The Most When It Is Unsaid
The thing that I enjoy most about Japan is the harmonious co-existence of contradictions. While contradictions often create disagreement and chaos in many places, that is not quite the same in Japan. There seems to be this huge invisible force that mandates the opposites to get along with each other, to not interfere and to accept and make peace. I figured that it is this huge set of unspoken rues that guides the peace and these rules seems to reside in every Japanese person. A set of rules that regulates and controls every aspect of their behavior and ultimately forms their very strong social consensus. "KY (kuuki wo yomu or "read the air") – non Japanese do this as well, but in a different way and to a different extent. To (most of us) non Japanese, its obvious that we say, should not go to the bank in our pajamas. To a Japanese person, it is obvious in a similar way that in some situations a person who smiles too much is not to be trifled with". (Kyle Von Lanken) While it is not impossible for one to live here without fully internalizing this mysterious set of unspoken rules, foreigners who are found ignorant or breaking these said rules can be pardoned, but that also mean an automatic exclusion from being "one of us", a.k.a. Gaijin (an outside person). Social Manifestations Of The Unspoken RulesI reckon that there are a few very Japanese traits that best manifests the rules and also help set the foundation of this harmonious society.- Never be in the face of others- Don't cause inconvenience to others- Always seek agreement not discussion- You can never be too polite - When I doubt, just smile or laugh (politely)Hence it seems obvious that vagueness may be the universal answer to all the above. As long as you are vague (enough), you will never be in danger of breaking the unspoken rules. Just How Vague Do You Have To Be?It is understood that at the root of all these vagueness, is the way the Japanese language is formed. The language itself is lacking of emotional descriptive, hence the display of emotions not on a verbal level but through explicit self expressions as seen in elaborate festivals, cosplay, anime, performance and art.Even in everyday lives, people don't really talk much. My husband comes through the door and grunts something to the point of making his presence known. Your neighbors nod good morning to you and avoid any lengthy conversations. People answer "domo" to end any exchanges. It sounds super cold but that's the way it is here.Important guidelinesWe can't be truly Japanese but it is especially important that we abide by the unspoken rules of this society. Hence, to stay safe while exploring the perimeters of this "Japanese vagueness", it may be helpful to bear in mind the following guidelines.- Always have inherent respect for others - always consider the comfort and convenience of others- Never impose your own opinions - always leave room for accommodations and self-interpretations- Nothing is being said as it is – always read in between the lines- Playing stupid or providing some kind of comic relief can enable easy exit from situations Hence in Japan, we shall say "Say little and live life!" ;)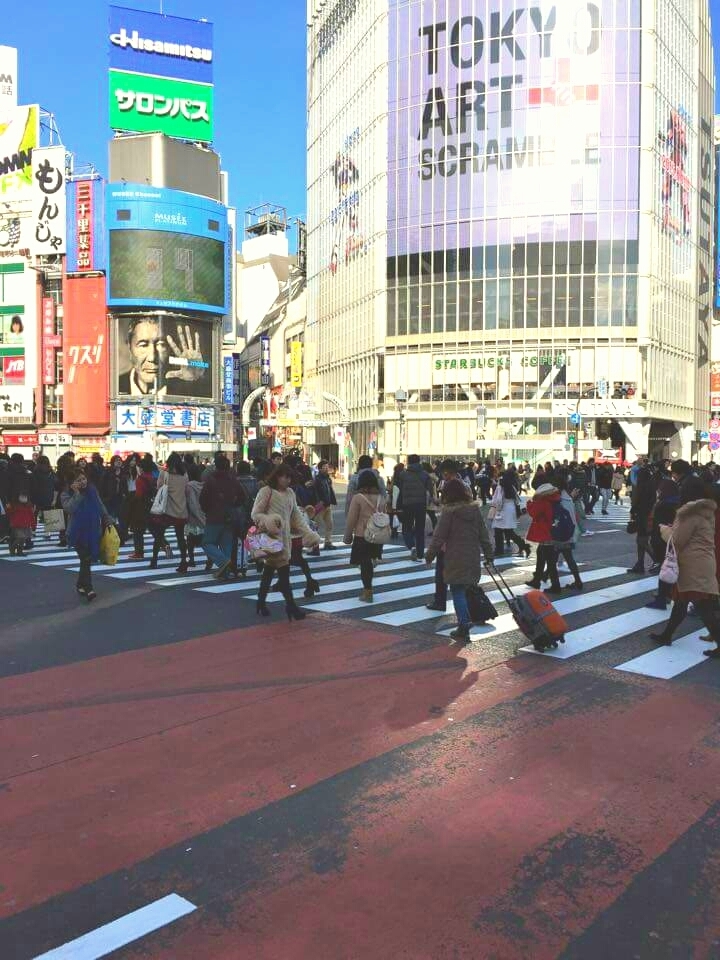 What they did not tell you when you leave home
Ever wondered how your life would turn out had you not took that one brave step to conquer your dreams? That thought crosses my mind everyday while on a train packed of people on my way to work.My life in Japan is like a jigsaw puzzle. Everyday, you try to find the missing piece that would make your puzzle complete.Today marks my husband and I's 11th month in Japan. We came to Japan leaving everything behind and gambled for our future. Promising careers, pets, family, friends and even sold majority of our assets. We started thinking about this move wayback 2013 and finally had the courage to materialize everything in October of 2015. We did tons of research and paperworks for our school and visa application. We resigned from our jobs February of 2016 and prepared for the big move. Our families had our back but friends had second thoughts on our decision. They were not positive that leaving all behind to start a new life in Japan is worth it. We were half nervous and half excited at the same time. We were elated to the thought that we are going to live in Japan and would be soon calling ourselves as Tokyoites.Looking back, I sometimes think that they were right. After experiencing the life I once thought we want and need.My husband and I came to Japan as students. We had a solid vision and plan ahead of us. Study, find a job that can pay our dues and can support our daily living comfortably. We were ready for a few roadblocks and setbacks because we know it's not going to be easy and that we need to work hard for what we planned. But we did not imagine that living here can get really tough.Our funds started to deplete and we know that we need to find a job fast to make ends meet. There were lots of job openings but 95% of them would require you to speak Japanese on a business level. Which that time is impossible for us. We ended up doing arubaitos left and right. From distributing flyers to wiping tables, cleaning after someones left overs and cleaning hotel rooms and toilets.It was hard. We never imagined we would do those things that we never experienced doing back home. Nobody knew back home that we did those types of job because we don't want them to pity us. We tried our best to protect our pride at least. We were rather emotionally and mentally tired than physically tired.But like what other people would always say, nothing is permanent. I don't believe in the saying just go with the flow because only dead fish would do that. I'd rather swim against the current and fight hard to survive.I luckily found a decent part time job as a visa submission officer for one of the embassies in Tokyo. After 3 months, one of the full time employees resigned and they offered me the post. I did not even think twice and immediately answered yes as it will make our lives change.Things started to get better for us. We could now afford to dine out on weekends, go to the mall and explore places. Living in Tokyo is no different with other cities. Only that it's routinary. You get up in the morning, get ready, go to work, go out for a drink after work with colleagues sometimes (this is obligatory in Japan culture) then go home, go to bed and get ready for the next day.I know it has only been 11 months since we moved here but it felt like years for us. There are a lot of pros and cons but it would still depend on how you look at it. People here can be cold but if you get to know them, you would know the answer yourself.Japanese people tend to keep everything to themselves because they do not want to be a nuisance to others even to their own families. It is not normal here to open up their private lives and they are not comfortable being asked about it too. They have a high respect for privacy. They could come across as snob and discriminatory but they are not. They just mind their own business and be on their way. I learned about it by observing them and from a Japanese colleague. She is the unconventional type of Japanese. She isn't the shy type and has a cowboy personality.She said that she's happy not to work for a Japanese company where abuse of power is rampant and overwork is an understatement.I wish to inspire and enlighten co expats who read this that everything is going to get better. That we might not get what we planned at first but through hard work and determination, a bright future will unfold.Everyday is a journey. Dreams are meant to be lived. Just hold on and think Japan as a home away from home. :)
Oldsoul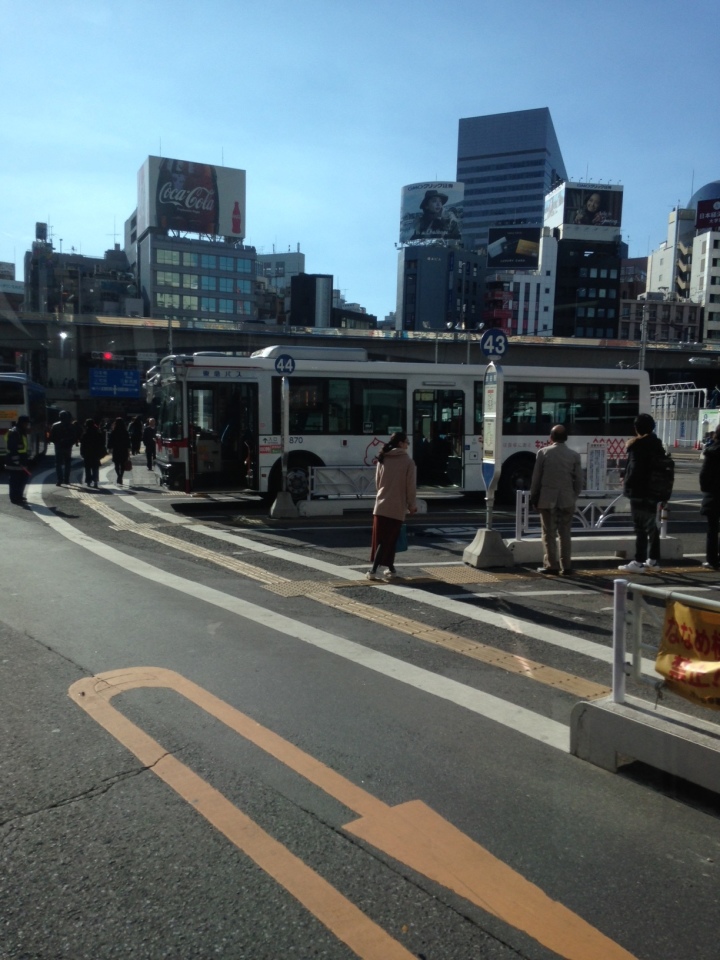 Forget the trains, buses are the better way to go in Tokyo
Tokyo being the big cosmopolitan city definitely has that advanced subway system to mobilize the millions of people that need to go about their daily lives. The subway plays such an important role that the key criteria for selecting a home here is the immediate proximity to the trains.Unfortunately for me, the ignorant gaijin, who failed to understand the subway factor and happily signed for an apartment about 20 minutes walk away from the nearest subway station. Well, 20 minutes ain't that far I suppose but think about the ridiculously hot summers or the brutal winter windchill or the kids and groceries you have to drag along to make that 20 minutes trip. Dreadful may be the word to describe my daily commute.... until I discovered the city buses!Comprehensive bus routes Everywhere the subway doesn't cover, the city had planned for buses to make up for it. On top of that, there are also buses that run alongside the trains to be that perfect substitute for when the trains are down or the late night journeys after the trains end. Feeling lazy and not wanting to walk that short distance home? Just jump onto the bus and you can be sent almost to your door steps.If you are staying in that part of town where roads are too tiny or commuters are scarce, chances are there will be those mini buses that cover that route.Comfortable journeyNot only are buses easily accessible, they are really comfortable too. Put it this way, you will never find a bus more crowded than subways, especially during peak hours. Not only that, because people treat buses as short distance solutions, turnover for the seats is rapid and hence easy to have a chance to rest your legs. Traveling with small children couldn't be safer and more relaxing on a bus. Bus drivers here are especially careful and patient with kids, making sure they are seated before they start the journey and waiting for them to safely alight before zooming off. Can't imagine a subway doing the same, ever!Picture taken at 8.30am in the morning, peak hour apparently!Travel at a flat rate Unlike the trains, bus fares are at a flat rate so regardless of the number of stops, you only pay a single price. The price, however differs based on the type of bus. For a regular city bus, the going rate is 220 yen. Mini buses goes for 150 yen. If you are paying with Suica or Passmo, you get a 4 yen discount per trip on a regular bus. During summer holidays, paying school kids can purchase a summer bus pass that enables them to travel unlimited trips on city buses for only 500 yen. What an awesome deal!Also, you would never have to worry about having the right change or enough money in your card to pay for your ride. You can always get change or charge up your card on the bus itself! Just let the driver know what you need.Almost always on scheduleYou can always find the bus timetable at the bus stop that indicates when you can expect your bus, weekdays, Saturdays or Sundays and public holidays. The best part is, you can really rely on this timetable! The worse I have encountered is the bus being a few minutes late, else, there really isn't much of a surprise. If the bus happen to rock in earlier, the driver will make it a point to wait until it's scheduled departure time to close its doors. As long as you manage your own schedule, you can safely rely on the buses to bring you to your appointments on time!The last time I decided to move again, I wasn't much concerned about proximity to the trains anymore! With a couple of bus stops around me, I was more than happy paying a lower rent and living in a bigger space!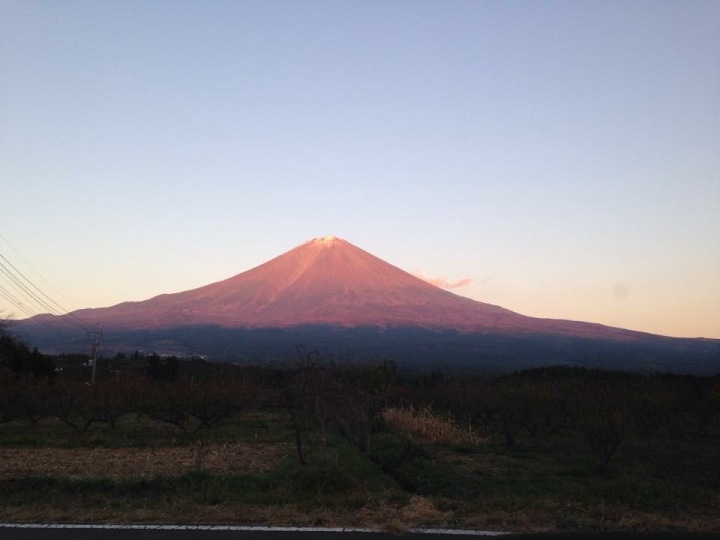 There is much to anticipate while living in Japan
Starting life in a new country is often nerve racking. There is a lot of getting used to; a new environment, new culture, new ways of doing things and of course for Japan, a completely new language. Often, the simplest things you used to do with ease in your home country becomes immensely complicated and difficult here. Couple that with a lack of friends and the responsibility to make sure life goes on normal for the rest of the family, the anxiety can often lead to grief and depression. Yes, starting life in Japan isn't exactly a bed of roses but it is not always gloomy either. For me, my experience in Japan has surprised me, there is actually much to anticipate in every day life here. All these details has kept me going, keeping me sane and happy regardless of everything else foreign that I have to deal with.I personally think the change in seasons is what creates all the anticipation. The change in season brings about a change in temperature, change in way of dressing, change in choice of food, change in scenery, change in daylight, change in activities and much more. Let's start with spring, the best gift from mother nature. Flowers start blooming, leaves start spouting. It is almost like nature congratulating us for surviving the cold winter. Food choices suddenly open up, you get the fresh produce like strawberries, rapeseed, bamboo shoots, tangerines flooding the shelves of supermarkets. Now you can bring the family out to the parks in weekends without the fear of freezing. You also get to shed the thick gloomy clothes and change into something more flowy and colorful. Of course, there is the plum and cherry blossom viewing, street festivals and hanami with friends. All these just brighten up my days, at least until April. Then comes golden week, the time when we go on extended road trips with the entire family, going to remote places, exploring Japan and her beauties, before the weather gets really hot.Summer is brutal here with the heat and the mozzies, but there's lots of fun too. It is during summer when the river parks and splash pools and water parks start their business. During the summer holidays, my kids and I would pack our bentos and head to the park or stream and spend a whole half a day. Them splashing in the water and me sitting on the side soaking my feet and reading my book. It can be very pleasant for everyone. Summer you get amazing food too. Corn from Hokkaido that's sweet like candy, watermelons, pears, peaches, tomatoes and so much more, all waiting to help cool you down.Fall comes as a relief to the unbearable heat. Also, I can finally get the kids off my back and send them off to school and have some time to myself. It is then I love seeing how the ginkgo trees lose their leaves and get pruned to the point of barren. This is also the magical time to go soak in onsens as you admire the red leaves. Hiking becomes more comfortable again. You get to start getting your cold weather fashion ready for the next half a year. A pretty busy time I have to say. My favorite food also come by in the fall; lucious grapes, persimmons, oysters, sword mackerels and so many other harvests, getting the farms empty for winter!Finally we are back to winter, time to go skiing and onset again. Now we get to feast on crabs and fatty fishes loaded up to survive the cold water (sorry fishes). Going to bed in my fluffy comforter will then be my daily goal. Getting ready for Christmas and New Years occupies much of this season. Also, I get a chance to go home!See, there is so much to see, to feel, to touch, to eat throughout the year I often forget about the mundane difficulties. It is almost like being a tourist in your resident country. Not a bad thing at all!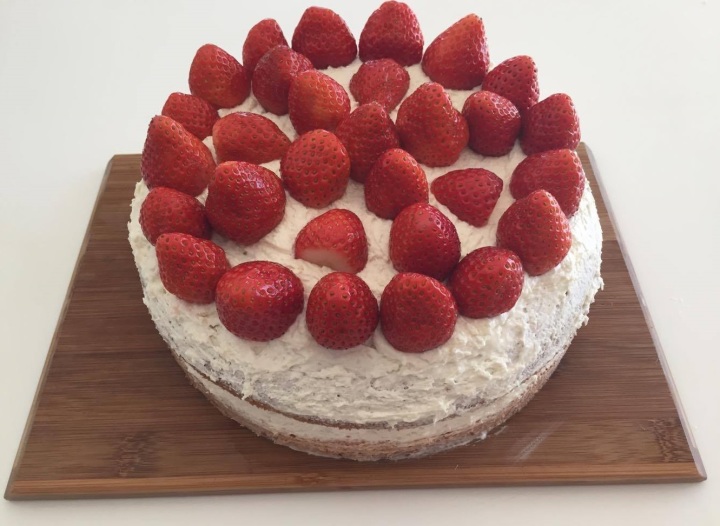 How to make japanese strawberry shortcake
Japanese loves their strawberry shortcake. I guess it is the number one cake ever in Japan. You can buy it really everywhere. Also my husband really loves that cake, so I promised to bake one for his birthday. For everybody who like to try out to bake the most popular cake in Japan, I will teach you how to make it!Ingredient list:- 6 eggs- 250 g flour- 250 g sugar- 15 g backing powder- 10 g vanilla sugar- 1 kg strawberries- 400 ml sweet creamFirst we will start with the biscuit base: Put the eggs, sugar and vanilla sugar in a bowl and stir it very well. After it put the flour and the backing powder and stir it till you have a good dough. Put the dough in a cake tin (26 cm).Put it in a preheated oven (180 °C for 40 minutes). After 40 minutes take it out and let it cool down. During the waiting time you can cut the strawberries and whipped up the sweet cream.After the base cooled down cut it horizontal. Put the top part on the side and put the whipped cream on the other half. Also put all full with half cut strawberries. After that put the top part on it and put whipped cream and strawberries on top. When you finished all, it is better to put the cake a little bit in the fridge before eating it.Please enjoy!
Crazydeath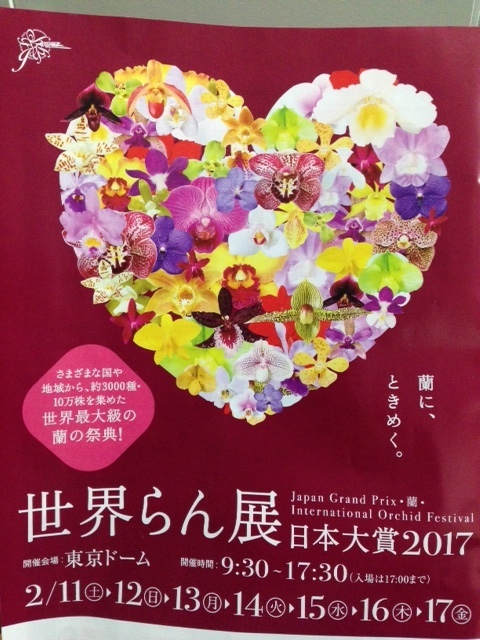 Feel tropical mood in winter!
You already know Japan has four seasons and it's still cold winter. And some parts of Japan are currently having heavy snow. But in Tokyo, there's an event where you can feel like as you're in a tropical land.I visited Orchid Festival in Tokyo which is held at Tokyo Dome in Bunkyo Ward, Tokyo. The festa's official name is "Japan Grand Prix 蘭 International Orchid Festival" (蘭/Ran means orchids) . It's called one of the largest orchid festivals in the world, and as the name suggests, there are a lot attractive spots.EntranceEntrance gate was decorated with, of course colorful orchids, and it was designed by Takarazuka Revue Company, Japan's female-actresses-only-gorgeous musical company. Visitors enter into the exhibition passing this gate of the large heart and gorgeous dresses both decorated with orchids.Group worksAfter the gate, there are many many artworks of orchids. Most of them are created by orchid farmers, but some are made by students of agricultural high schools.This is Mt. Fuji,They are Kimono (of course they are not wearable!),This looks waterfall,Why a gorilla on the top??Simple work using traditional Japanese room and pots.Table coordination created by ambassadresses to JapanEvery booth has original character reflecting own cultures. Find your country's ambassadress's work!Individual worksThey are not ikebana, but flower arrangement, wall hanging or painting, also interesting to see.Works by professional artistsHuge works by headmasters of ikebana schools and famous flower artists. My schoolmaster created one using bamboo and orchids.CompetitionVarious kinds of pots are displayed. You'll be surprised to see these unique orchids.This looks normal. Just as I imagine when I hear "orchid".This looks like sunny-side-up!Small ones are pretty.Seeing many beautiful orchids, I found unique ones. They are all the same "orchids"...Cobra orchid,Spider orchid,Rose-printed orchid...so delicate.You could spend a whole day looking all the exhibition (don't worry, there are food stands and seats for rest) and also you can buy some pots at market space. They sell various flowers from under 1000yen. You can pick up your favorite.This event is held until February 17, opening hours: 9:30 to 17:30. Entrance closes at 17:00. Visit there and forget the freezing weather for a moment!
yoona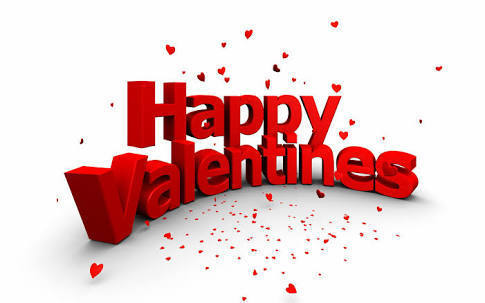 Happy Hearts Day
Love is in the air every time but it rises even more in the month of February which is known as Love Month. One of the best feeling in this life is to give love and be loved. Loving is not just between man and a woman, but for everybody. In some countries it is a practice that the man was the one giving presents to the woman like flowers and chocolates. Way back when I was in school, valentines was one of the most awaited celebration especially if you had a partner. To those single ladies it was kind of exciting whether there will be someone to give you presents or not. It 's my first Valentines here in Japan and second time to celebrate with my husband for five years of being a couple. I was kind of excited if what will be his gift to me as he used to do before but to my surprised he asked me back if what would be my gift for him. I felt like "You serious? Your asking me for a gift?" followed by so many dramas of mine and locked up myself in our room. Being confused on his statements I do a research regarding the celebration of valentines here and only to find out that its really us girls are the one who gonna give gifts to them. It was said that it's the time for woman to express their feelings like appreciation, adoration or love towards man. On valentine the most in demand for a gift was chocolates and flowers. Chocolates is one of girls favorites especially on treating our sweet tooth and who wouldn't be proud if someone will give you a bunch of flowers right, the reason why we're excited on this. But because it will be my first experience to make a first move I want it to be different from usual gift. I remembered in my art subject before, our teacher would let us make a card for our parents. As I handed it to them, I felt being appreciated when I saw happiness in their eyes. The same feeling covers me when I was able to received the same act of giving from my nephews and nieces. It's overwhelming knowing that they exerted an extra time and effort to show their love to us. I guess it will be a perfect present to my husband too(mind you I'm really on budget) Aside from not being to costly, you can put up a design which your heart desires together with a sweet note. Giving a gift doesn't mean that it should be expensive (but for those who can afford, go for it) because what our love ones appreciates most was the thought behind it. Celebrating a hearts days should not end there, because LOVE is a continuous process. It should grow everyday and spread to everyone. But anyways, I'm still waiting for your sweet revenge this coming March 14,(White Day). Spread Love not Hate!!Happy Valentines Japan!!
Dimple