USER BLOG
Join the best expat community of Japan. Now!
Share your Japan experience

Create blogs/Join the Q&A

Earn points and get rewards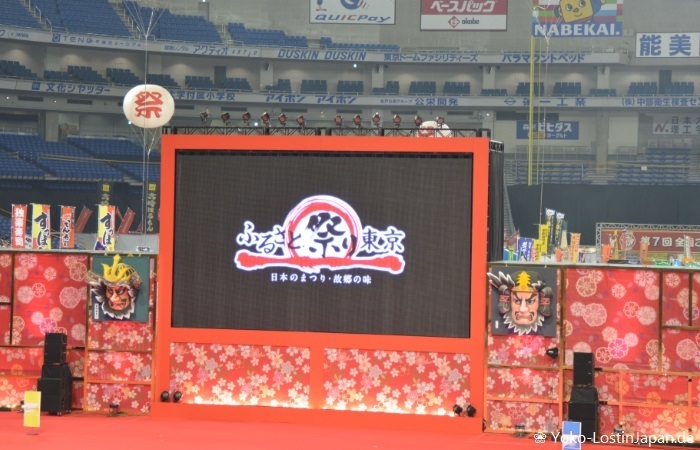 FURUSATO MATSURI - Experience Traditions of all over Japan
Every year in the beginning middle of January a special festival is held in Tokyo. The FURUSATO MATSURI (ふるさと祭り) is a festival about traditional perfomances and food from all over Japan. I visited it last year and want to give you some information. Because the festival is located at Tokyo Dome where is a lot of space for presentation. Inside you will find several stalls selling you a variety of food and drinks from the different Japanese prefectures. You have the chance to try Yakimanju from Takasaki and Oyakodon from Akita at one place – isn't this great? Japanese people love to travel around and eat regional food, that's why food is very important within this event. Another big point are the festivals (matsuri) held in the different areas of Japan. Some of these are present every year and the schedule is changing nearly every day while the event (the reason I visited the festival for two days). You can see a part of famous festivals like the Nebuta Matsuri (ねぶた祭り) in which a colorful lighted float is carried through the stage area including music and dancers. However, also other festivals are presented often connected to dance performances. If you don't have the chance to watch a certain festival at the origin area, maybe you at least can get a feeling of it in Tokyo. My personal highlights are the prefecture mascots meeting up at the festival. Often you need to travel to all these areas to have a chance to meet the mascots - but now you have them all at one place. Be sure they appear only on a few days while the festival. With some of them you even have the chance to take a memorial photo. So, if you come to be in Tokyo around the festival time, I totally recommend going there. The ticket prices around ¥ 1,600 on weekend and ¥ 1,300 on weekdays. There is also an evening ticket for ¥ 1,100 which allows you to enter after 4 p.m., but be sure you gonna miss a part of the program with this. Better visit the Furusato Matsuri on a weekday, because it is a little bit less crowded. The festival is held from 7th to 15th January this year. I made a video about my visit to Furusato Matsuri. You can watch it with English subtitles on YouTube. The video of the second day I visited the festival will follow soon on my YouTube account. For more information you can visit the Official Website (Japanese) or the English Website of the festival. Have you ever been to such events?
YokoLostinJapan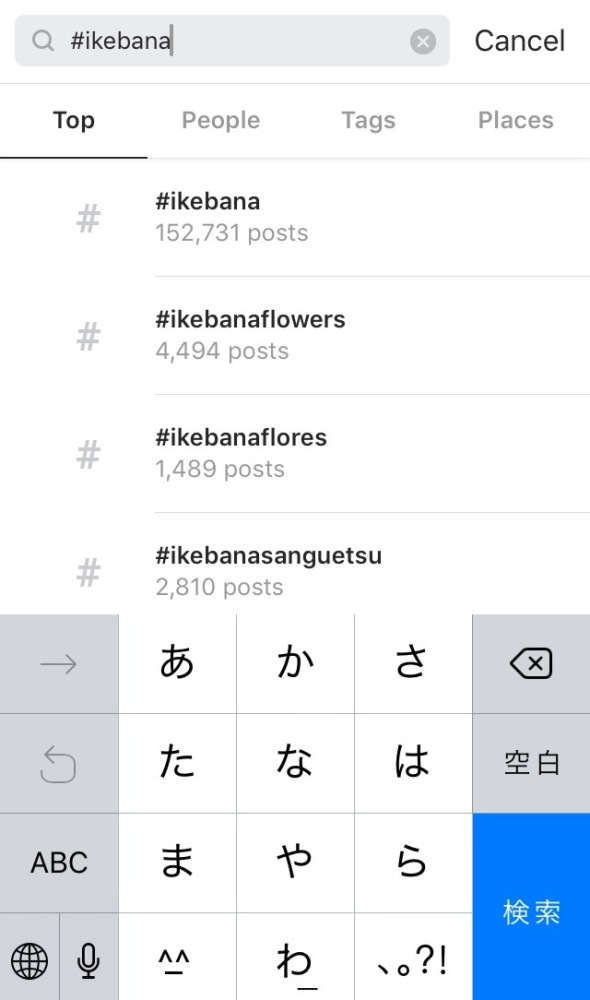 It's best time to start something...How about Ikebana?
When a new year begins, we feel like starting new things, don't we? In fact, we see many ads of schools including online or correspondence course. Do you have any special plan for something new? How about trying Ikebana this year? In this article, I will introduce how to start Ikebana lesson.The most important and difficult is to find a school. Below are the ways to find schools.1) Web searchJust as usual search, put in google "Ikebana lesson English Tokyo" or like that. In the result, there will be major school's headquarters information on top. And you'll find some small private schools as well. If you find English page on those sites, you can be sure that the teacher can speak English. Then compare pictures of lesson room, teacher, and works they show on webpage.2) Instagram or blog searchIt's really modern method, but actually many flower artists have IG account, including me. If the artist is a teacher and has own school or lesson, they mention so in profile page or each post. Through IG, you can easily find your favorite works and contact each artist.You can search with hashtag #ikebana #いけばな #生け花This is my IG page. Search @yoonaflowers 3) Cultural Experience program for touristsIf you are visiting, this is the easiest. You can learn the brief history of Ikebana and try it in traditional Japanese room. Also, the students are all foreign beginners. But fees will be expensive and difficult to have next lesson even if you like because it is for "tourists' experience".4) Hobby clubsI heard ten or more years ago, many companies had hobby clubs after work, and Ikebana was one of the major activities. Some of my older Ikebana classmates say they started it from hobby clubs. But recently, many companies abolished such circles as the recession goes or other reasons.5) Paper ads in newsletterYou'll find some ads in your city's newsletter. Fees are little cheaper than other schools, but most of those schools are not bilingual (and in my opinion, the students might be elder than you).Most of the classes have one-time trial lesson, and fees will be around 3,000 yen to 5,000 yen. Normally you can borrow the goods needed, so all you need is a towel to wipe hands, apron if you wear delicate clothes. After the lesson, you can have flowers used in the lesson (material fee are normally included in lesson fee) to re-arrange them at home for review. Lesson timetable and number of students are different on teachers. Some open only private class on requests, others regularly have 10+ students at one time. If you are more interested in Ikebana and want to continue, you can visit several schools for trial and find your favorite. Next time, I will write about the materials/tools which I use for Ikebana.Oh I forgot to say... Of course, I can teach you if you are looking for a teacher in Tokyo!!!
yoona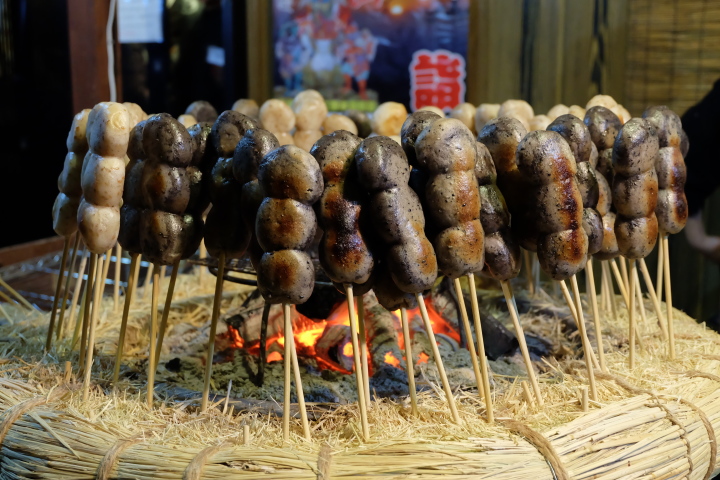 The First Sunrise in the Land of the Rising Sun
New Year's celebrations typically consist of late-night parties, drinking, countdowns and fireworks. In Japan, however, it's a more spiritual holiday. If I am not mistaken, the locals give importance to this event the most. It's the time of the year when families gather and visit temples.The first time I celebrated New Year's in Japan was just last year and I welcomed 2015 in a very cultural way. This experience goes way back but I think it's still worth sharing. For New Year's Eve I joined a couch surfing event. I had some drinks, met a lot of cool people and had a countdown in Shibuya (I was quite disappointed that there weren't any fireworks but it's all good). My real New Year's celebration, however, did not start until 2 AM when I set off for Mount Takao to catch the first sunrise of the year, which is very important to the Japanese. I fell in love with this perspective the very first time my friend told me about it. Initially, I did not know who I was going to go with on this adventure. I was mostly told that I was crazy to want to hike a mountain when I should just be celebrating under the influence of alcohol. Luckily enough, I found outliers who wanted to try this cultural experience. On regular days, the last trains are around 12 midnight but since New Year is very special in Japan, trains are open for 24 hours from December 31st to January 1st. Isn't that cool? At least you wouldn't have to worry about partying all night and getting stuck somewhere since you can grab a train home any time. As expected, the train bound for Takao was packed.We arrived at Takaosanguchi station at around 3:30am and, of course, there was a huge crowd. It was also very, very, VERY cold. To save time and energy, we opted to take the cable car. For adults, a one-way ticket cost 490 JPY while a roundtrip ticket costs only 930 JPY. Note that there are separate queues for ticket-purchasing and for the entrance of the cable car ride. Also note that the cable car doesn't take you directly to the summit so expect about a 40 minute walk upon getting off. You won't go hungry on the mountain as there are various food stalls open around the clock for the holiday. Prices aren't that bad but, of course, you can also opt to bring your own snacks and drinks with you. From the cable car exit, you'll find a beautiful view of the city. Wee saw a crowd of people already seated on their own chairs and picnic mats around 4am. We assumed that the sun would rise from that direction but we were ambitious and really wanted to see it from the summit. We had time anyway as sunrise is expected at around 6:45am. Maybe less than a kilometer away from the summit, guards were stopping everyone from moving forward. They said that it's already too crowded at the summit so they can resume entrance only AFTER sunrise. I was a little heartbroken. It was then that I realized why there were already a lot of people gathered by the cable car exit. They knew better. At this point, it was 5am and -2 degrees Celcius. I badly needed to go to the toilet but then the nearest bathroom was also blocked-- another set of guards were stopping other people from moving towards my area. Lesson learned: If you really want to see the sunrise at the summit, go earlier than 2am. Perhaps the early birds camped out by midnight. We found a spot by the stairs. People already started sitting in rows so we joined in. It was cold; as I've mentioned, the temperature was already at -2. We waited for more than an hour. Although the sun hasn't risen yet, the sky was already turning into different hues and colors. And then, finally, a majestic sunrise!A picture is worth a thousand words but being there was-- hands down-- a priceless experience. In spite of the cold, lack of sleep and the dire need to pee, being there was worth it. It was definitely a wonderful way to start the year! I was thankful for clear skies.The crowd started moving and lines were formed once again. A lot of people gathered by the shrines and temples to pray. The entrance to the summit finally resumed and it did not take very long until we reached the top, where another one of nature's wonders was waiting.Mount Fuji! What luck! This was a big deal for me as it was my very first time to see it after so many failed attempts. We had some soba before descending the mountain as I heard that it's the traditional New Year's day dish in Japan and that it also brings good fortune. PS: I love photography even if I'm no pro. If you like my photos, you could follow me on Instagram @perched_elsewhere. :)
AnnaAbola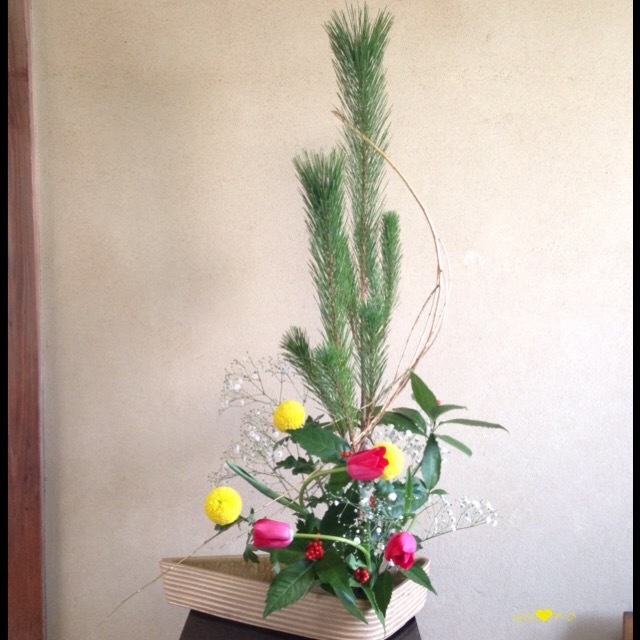 Tips to arrange new year's flowers
I was so busy and sick for last few months and couldn't post articles... Now I recovered and will start introducing Ikebana again!2016 is almost over, and we are preparing for the new year, 2017. Most of Japanese houses, shops, buildings decorate their gates or doors with new year ornaments. It's one of the Japanese traditional ways to celebrate new year and you can get detailed information through books or web, but if I explain very briefly, we decorate them "to welcome gods of the new year to our houses/facilities". Not only at doors, we arrange Ikebana arrangements inside. There is no specific rules, but we prefer to use certain materials to make our works more special. Each material has own meanings to be selected for arrangements. Let's see what they are.This is my work for 2017.I'm sure that most of the ikebana artists usually use pine tree (Matsu 松) as main materials. Pine trees are symbol of longevity and youth, because their leaves are always green and not be fallen off throughout the year, even in dry and cold winter season. Also, the sound "Matsu" is the same as "Matsu 待つ to wait". So it means we are waiting for gods' arrival to our house.I added colorful materials afterwards. Since we are going to celebrate, brilliant colors such as red, white,yellow, gold and silver are preferred for new year arrangements. As I mentioned before, there's no rule, so it's OK to use pink or other bright colors. But I personally think red, yellow or white will help our arrangements look more traditional.Then I used round shaped yellow chrysanthemum (Kiku 菊). Chrysanthemums are used in many ikebana arrangements regardless of seasons because they look very Japanese-like with their colors and shape. Not only that, they last long in water, so we like them as luck of health.Then I put some branches with tiny red fruits, they are Senryo 千両. Senryo is Japanese, means Sen (thousand)-Ryo(old Japanese currency), and is thought to bring lots of money or fortune.Similar plant called Manryo 万両(Man means ten thousands) is also used in arrangements as fortune item. Search in Wikipedia pageAt last, I chose red tulip, white baby's breath and gold-painted willow to add colors.Below is another arrangement for new year, which I made in Hawaii. Compared to Japan, Hawaii has limited materials for ikebana arrangement due to different climate. But it's still possible.My teacher prepared pine tree, bamboo, white chrysanthemum and plastic plum branches (if it's extremely hard to get it, you can use artificial ones). Bamboo (Take 竹) is popular item for new year with its straight shape, representing strong growth. And plum trees (Ume 梅) are known for symbol of good luck or success, because they start to bloom in winter, earlier than other flowers.Now do you think you can try it? Or you concern that you don't have enough space in room to put works or can't get enough materials? Don't give up! You still can make it!This is made of leftover after lesson; one short gold colored willow, one short yellow chrysanthemum and three short pieces of senryo. Simple work, isn't it?Try to create your own new year arrangement with these tips. But please note that 29th and 31st Dec. is not preferable to set, because the date 29th 二十九 (Niju-ku) sounds as the same as 二重苦(Niju-ku; double troubles), and 31st is too late to prepare for gods. Sorry to update this article on 29th... we have only tomorrow, 30th left to prepare....Anyway, have a great new year!
yoona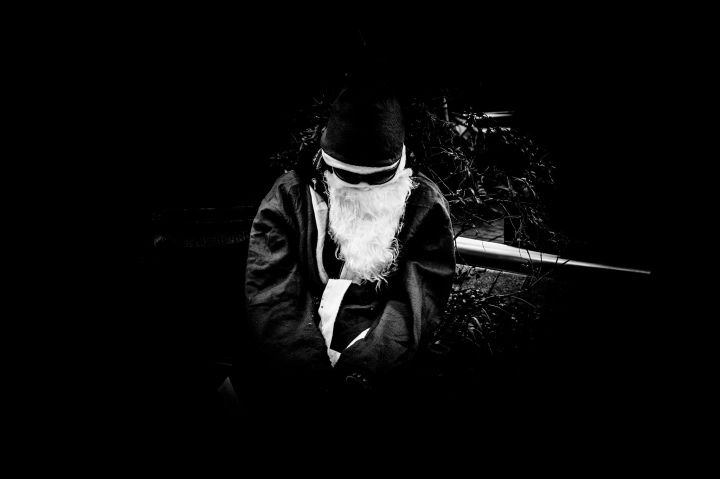 Tokyo Immigration Blues (Part 2)
So last time was about facing the dreaded application process that is everyone's worst nightmare. This time it's result and opinion time. Get ready!
smallbigjapan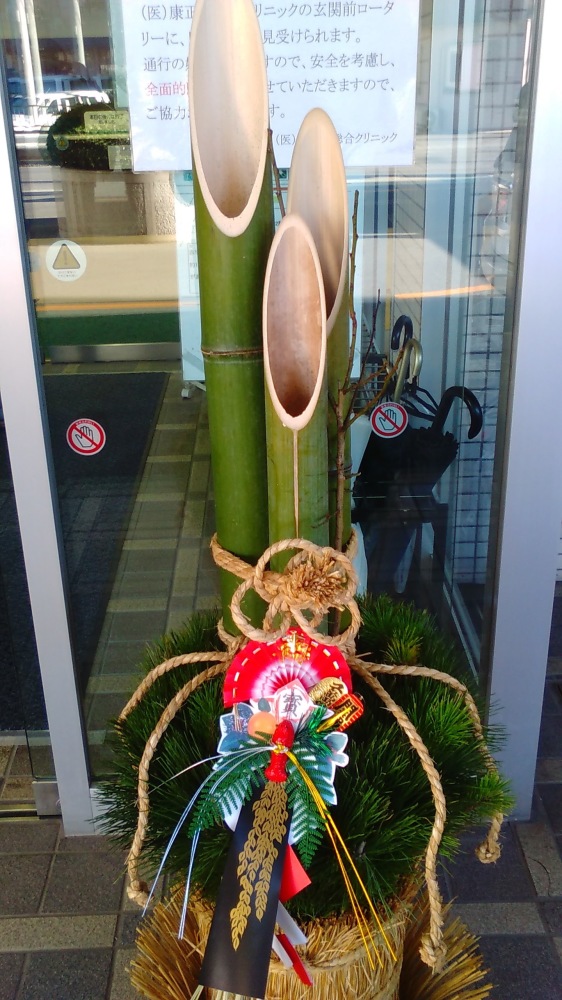 Countdown events, Hatsumode and the first sunrise: New Years Day in Japan
Its hard to envision what New Years is in Japan, before you actually come here. We often say it is like Christmas in the West, but that doesn't quite cover it. The difference being that there are a lot more traditions and special events associated with New Years in Japan than there are with a Western Christmas. And New Years spans a longer period of time than Christmas does at home. Some New Years events have already been and gone and it is not unusual to carry out a New Year's tradition in February or even March. What the two do have in common is that both Christmas in the West and New Years in Japan are centered around family. This article introduces three of the main New Year Day events and customs you can enjoy in the Greater Tokyo area, and beyond.Countdown eventsWhile some people still prefer to welcome New Year the old fashioned way of visiting a shrine or temple and participating in a New Year's ceremony, the younger generation have come more accustomed to ringing in the New Year at a countdown party. There is a great choice of Countdown parties throughout the Greater Tokyo area. You can opt for one of the mammoth celebrations such as that at Hakkejima Sea Paradise in Kanagawa or something lower key such as dancing with the staff of the Hard Rock Café in Yokohama. Countdown parties vary greatly in size, form and expense. Some events, such as the local celebration along Sumida river, are free, others cost more than a 100 dollars, such as the Makuhari Messe Countdown event in Chiba. Most are in the form of a party or live event, but you can opt for something different such as ringing in the New Year on a cruise around Tokyo bay. All of these are detailed along with others on a more extensive list with 17 popular New Year's events on my personal blog: New Year Countdown Events in the Greater Tokyo AreaShrine and / or Temple visitsHatsumode, the first visit to a shrine or temple in the New Year, is one of the most practiced and revered customs of New Years in Japan. As this is an age old tradition and an intricate part of Japanese New Year, you will find that every temple and shrine throughout Japan marks the New Year in some form or another. Some of the temple or shrine events are huge and attract literally thousands upon thousands of visitors. It could be for the first blessing or a particular ritual associated with the temple or shrine. New Years day is the most popular time to participate in New Year rituals at shrines and temples, but these celebrations and ancient rites carry on well into January. Meiji Shrine in Harajuku is acclaimed for having the most visitors on New Years day in all of Japan. Sensoji / Asakusa shrine had 29,100,000 over the first 3 days of New Year last year. There are smaller temples and shrines that might only have a small number of visitors, but are special to locals in someway. There is a shrine in my area of Saitama, Miyoshino Shrine, that only opens on New Year's day and no other day of the year, and as such it is a special occasion to those that live near the shrine. The first sunriseGetting up to see the first sunrise of the New Year is something I never thought to do before I came to Japan, but now it is one of many New Year practices I really enjoy. Of course you can enjoy a sunrise in many places all over Japan, but there are some that are more popular on New Year than others. For example, Tokyo Skytree, Tokyo Tower, Rainbow Promenade, the Telecom centre and Mt Mitake. Choshi in Chiba owns the honour of the very first place you can see the sunrise in the Kanto area of Japan. The Choshi tourist association recommends Inubosaki, along the coast, as a viewing point. My personal recommendation is Mt Takao in Hachioji in Tokyo. Not only can you clearly see the sunrise, weather permitting, a couple of minutes earlier than the rest of Tokyo, but you can also get your first glimpse of Mt Fuji for 2017. I have information with New Year's data included on my personal blog post about Mt Takao. I wrote an article on where you can see the first sunrise in the Greater Tokyo area on City-cost last year, the locations and the expected times remain the same this year: https://www.city-cost.com/blogs/Saitama/MYnxz These are three of a multitude of traditions associated with New Years Day in Japan. Another key element of the day is of course the food, such as Osechi and Omochi. There are games and children's activities practised on the day too, such as flying a kite or playing karuta. There is the custom of giving children money called otoshidama. As the days go on there are other events you can enjoy such as the Daruma markets or Shishimai performances. Between all the events and festivities and the abundance of dry and sunny days: New Year is a lovely time of the year to be in Japan. Enjoy!
Saitama