USER BLOG
Join the best expat community of Japan. Now!
Share your Japan experience

Create blogs/Join the Q&A

Earn points and get rewards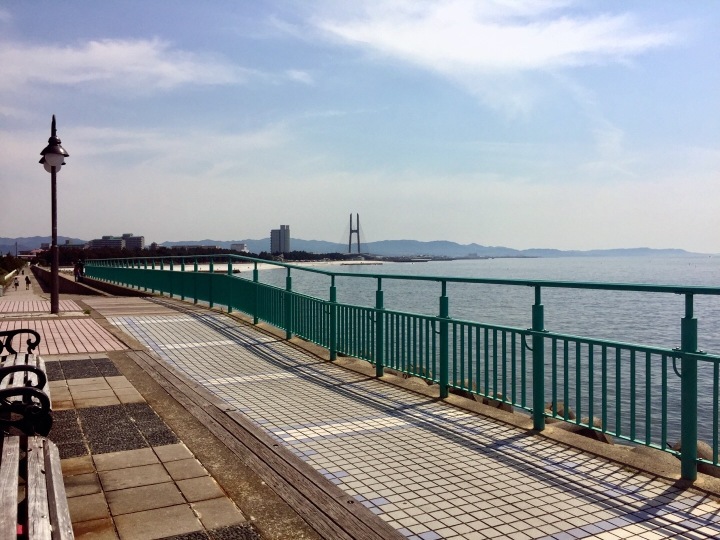 Rinku Park - an Oceanside Haven on the Edge of Osaka.
In amongst Osaka's strongest points is it's versatility; from the hustle and bustle of the Minami area; to the more off the beaten track wonders of the city's Nishinari ward; to the peace and quiet of large parks such as Ryokuchi Koen -- Osaka is a city with something to cater to every taste, need and mood.One of my favorite places to go when craving a touch of tranquility is Rinku Park. Located just a stones throw away from Kansai airport, the park's oceanside location makes it the perfect spot for writing, reading, listening to music and general life contemplation.Stretching approximately 1km in length, Rinku Park is home to attractive blocks of greenery, numerous seaside seating spots, a long mostly flat, and well-kept oceanside pathway which is in places decorated with blue and white tiles (similar to the kind you might find at beach resorts in Mediterranean Europe); there is also the pebble covered Marble beach - a popular spot for picnics and occasional organised barbecues.From late spring to early autumn, the park is usually peppered with a mixture of city dwellers in need of some sea air, shoppers winding down from a spree at the nearby Mitsui Outlet, general sun-seekers, casual cyclists, and curious tourists on their way into the city from the airport.Looking out to sea you're likely to see small fishing trawlers, sailing boats and Jet skiers speedily bouncing back and forth with that unique feeling of confidence and freshness that only moments spent on or in the ocean can provide.The park's Inland Sea backdrop also makes it popular with those seeking a scenic photo shoot opportunity, and it's not uncommon to come across photographers and models doing just that.As sunset approaches day trippers, sun-seekers and shoppers are usually replaced with joggers and power walkers wanting to take advantage of cooler temperatures and the last few moments of sunlight. A handful of couples also come here to get the best out of the area's romantic vibe , and there is always a sprinkling of locals doing the kinds of things that locals do: dog walking, taking the scenic walk home, leaving home briefly for a cigarette or drink with a view or just a few quiet moments alone. Yet, despite its notoriety for being one of the only places in Osaka to enjoy the ocean and its close proximity to one of the most popular shopping areas in Osaka, Rinku Park is never heaving with people, which makes it the perfect place to go for anyone wanting to get that world-away-from-the-city feeling, without really having to leave the city.Getting there: Rinku Park is a 2 minute walk from Rinku Town station which is located on the airport branch of both the Nankai and JR lines.
AngelicaSutton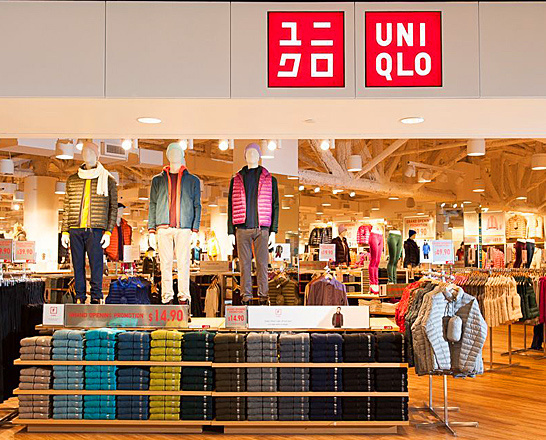 THINGS TO KNOW ABOUT JAPANESE FASHION!
In Japan one of the first things that you can notice how well everyone here is dressed.There is a certain refined quality to Japanese street fashion, despite the fact that it is very similar to its western counterparts.Many classic western fashion brands are available in Japan, such as H&M, Zara, Nike, Forever 21, along with higher-end brands such as Armani, Louis Vuitton and Ray Ban. Of course, the Japan-original brands and fashion are still selling a western style, as the typical western dress-code has been dominant globally for a long time, but these brands seem to sell earthier tones which rings through to the basis of natural beauty in Japanese culture; embracing natural imperfections as a beautiful occurrence, founded in the deep animism of Japanese culture.Perhaps the most famous Japanese clothing brand is UniQlo. UniQlo is very cheap, very diverse in products, and quite common. It is the IKEA of clothes. . Perhaps the words I would use to best describe the brand are "neat" and "subtle". Everything for sale feels very presentable, yet quite relaxed. UniQlo even offers to tailor the garments to assure that they fit, which is a step far beyond most western counterparts.There is a sister company to UniQlo known as GU. GU is generally cheaper for the most part, and many designs are very similar. Perhaps the only downside is that I have been told that the quality is not as high. The two stores are often sat side by side, and so a comparison between the two regarding price and durability should be quite easy.I was also recommended to try Urban Research, and it was really nice. If you plan to really just splash out on Japanese fashion, then stores such as Urban Research will be perfect for you; these places have a great balance of elegance and local style, not dissimilar to a Japanese version of American Apparel.Another thing that changes the sense of style is the injection of traditional clothesin Japanese fashion. In many cities –especially Kyoto – you will see people wearing hyper-Japanese Yukata and Kimonos (robes) throughout the year, and they will shuffle through the street on their Geta (wooden sandals), but these clothes don't really mix too well with western fashion, and so it is a general choice of wearing fully traditional robes, or wearing something else.However, there are still a couple of traditional Japanese fashion clothing items that will change up the style entirely. That includes Tabi (socks with toes), Jika Tabi (boots with a toe space) and Hakama (broad-legged work trousers). Though these were once the sign of field-workers and labourers, and are still worn diligently by both, there seems to have been a fairly recent revival in their popularity, especially with Hakama, which I have often mistaken for a skirt at a long distance. They are unisex, and somehow have a strong masculine aspect in the shape and connotations of laborious jobs, yet an equally feminine sense in the flowing, skirt-like material. For women, I have noticed a stronger sense of using earthy or pastel colours, while men seem to go with blacks, blues etc...From personal experience, the best option for shopping has been re-use stores. These second-hand shops are much more likely to have the correct size for things such as trousers and shoes, as other gaijin sell them as they move around the country.Like in the west, re-use retro is very fashionable, and you will see many people wearing vintage denim, American university sweaters or letterman jackets.The odd thing about the second-hand shops is the price range. One store may sell something for 300 yen, and the same store in another city may have it for 1,500 yen. This probably depends greatly on the general price of the city itself. This is a case where hunting around can really save you some money.Shopping in Japan also includes very specific stores for certain fashion items. Want a hat? Go to the hat store. Want a handbag? Go to the handbag store.On the topic of handbags, you may notice a lot of men carrying what may generally be perceived to be a handbag in the west. Even the relatively masculine guys will carry them, and it may seem a bit odd, but I imagine that they are generally quite useful. However, I think it is unlikely that this fashion will be spreading to the rest of the world anytime soon.
Akimi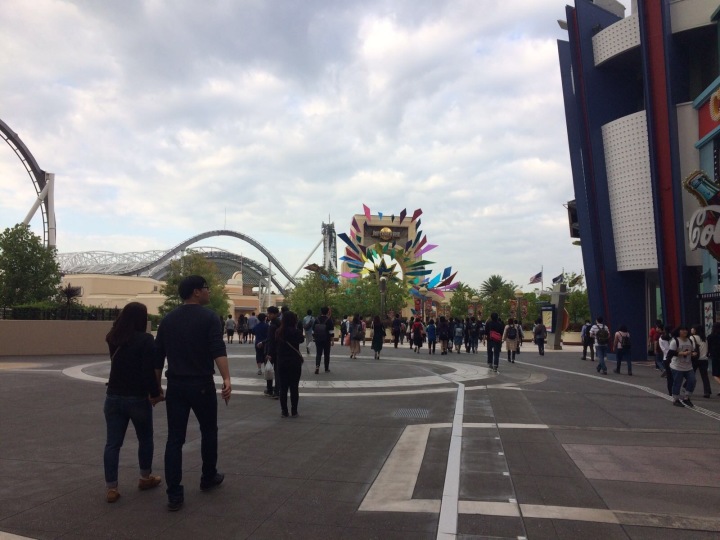 UNIVERSAL STUDIOS
Universal Studios is an amusement park located here in Japan, Osaka. Is easily accessible by train so u won't become crazy to find that because the train will take you exactly at the place. The ticket is not that cheap but if you want to visit Osaka I recommend you this place. Is amazing and if you like Harry Potter... oh my.. You really have to visit it! It's a place for children but also for adults, there are an infinite variety of games, from Jurassic park to Minions World, to Hello kitty's world but also things like Horror movies and horror games, The Wizarding world of Harry Potter.. (my favorite) etc...Entertainment is ensured, there are shows at every hour in every part of the park, parades on the streets and the staff is always present to help you.I loved this place but if you want to go I advice you to go there one hour before the opening because is always full of people, and if you can, go on week-days so there will be fewer people in line...!
Akimi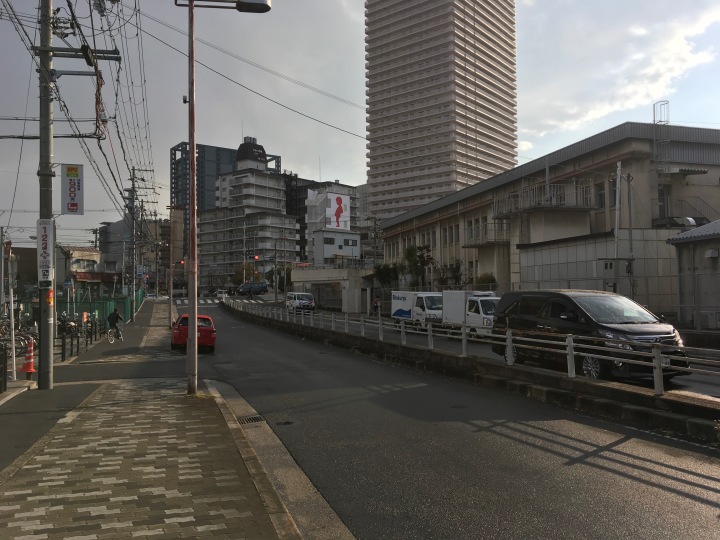 Home is where the mansion is
If you do not plan on staying under a bridge when you come to Japan, you are going to need a roof over your head. Preferably with four or more walls to hold up that roof. The housing market in Japan is extremely varied; you can find buildings ready to fall apart at the slightest breeze up for hundreds of thousands of yen just because they are a convenient walk away from a main station. On the other hand some new buildings, literally built yesterday can go for very cheap because of a slightly dark neighborhood or a mild inconvenience. So, it is very important to look carefully when choosing your future home. In many countries moving in an apartment is a breeze. Your realtor finds the site, you sign a few contracts and suddenly you are standing in the empty living room, surrounded by boxes and holding a lonely spatula. In Japan, the process can be horribly daunting. There are bumps and traps around every corner and one misstep can cause your favorite apartment to go to the Jones's who just coincidentally were looking at exactly the same apartments as you were. You must not let them win! There are a few things to know when looking at apartments in Japan and we are going to look over them right now. Mind you I am no expert; all my experiences come from getting help from very skilled negotiators and people more adept at life than I can ever be. Back in the old country the act of procuring an apartment for rent is ridiculously easy. Like mentioned above, it is basically signing a few papers, bing bang boom. No problem. Imagine my surprise when the same level of trust wasn't being offered when I, a bright eyed ALT landed in Narita. Looking at the apartment Naturally, before you sign ANYTHING, you need to look at the place you are planning on getting. But it does not stop there. You need to really really look. Because around any good looking view, any beautifully feng sui creation lies a ton of cheap options and cut corners. Why do you think you are getting this apartment so cheaply anyway. You cannot expect them to gold plate your walls and not make you pay for them. Which is why you need to know about all the little things that make your perfect apartment not-so-perfect. For example, flooring. Is it scratch proof (or at least do inevitable scratches show easily), is it even or does it bulge somewhere? What about creaking? Are you going to be waking up everyone in the household every time you go to the bathroom at 4 in the morning? Walls are another thing too. Is the wallpaper going to fall apart after the first year? Where can I hang my Matisse painting? What kind of curtains can I hang (not IKEA?), How is the kitchen fan? Does the stove come with a CO2 detector? Also, where is the fire extinguisher located? Also, how is the traffic outside? Am I going to be listening to the sweet symphony of twenty motorcycles touring the neighborhood every Sunday? I actually had a big scare on my first day of moving in. We opened the balcony door and a high-pitched noise coming from the neighboring metal working company filled the apartment. My blood pressure dropped when I realized I would have to live with this noise every day for years to come. Luckily the noise never came again, and the neighborhood has been relatively quiet since, but MAN did I feel utterly helpless for a few days afterwards. These are but a few questions that come up with every single apartment visit. And they are important questions too. Try going online and printing out a list of things to check out. You will be surprised at the things you forgot to mention. Choosing a good realtor This one is a bit harder in practice. The realtor is a creature that thrives on making you feel secure and friendly, but underneath that mask may be a ruthless salesperson who does not care about your well being as long as he or she gets a sale. I am not a good judge of character, but as luck would have it, my SO is as cunning as a Wall Street stock broker. So if you are not one yourself, find a friend or relative (or even your kind boss) with the ability to make any office worker sweat with fear as they might lose a sale. Someone who does not get emotionally attached and is ready to haggle for the smallest of things. It is nerve wracking to be sure, and I am not able to do it, but it is immensely entertaining to watch from the sidelines. Which brings me to the next thing, negotiation. Having a strong Japanese speaker on your negotiation table can and will be a huge help in getting that perfect apartment five minutes away from your favorite train station. It can mean the difference between settling on a 15 year old house with holes in the ceiling (for ventilation?) and a choice between any apartment in the building that was literally built yesterday. (By the way, it is a wonderful and totally not a horror-film terrifying feeling, knowing that you are the only people officially living in a 9 floor apartment building. And then hearing knocking on the walls…) Negotiation Of course you are supposed to pay for living in the apartment of your choice, but how much are you willing to pay and how low is the house owner willing to go before giving up on you entirely. It is all liquid and can really depend on which realtor company you talk to. For example, on the first apartment I rented in Japan, the realtor initially said there would absolutely no problem with me signing up for the contracts. Two days later they called and said I had been declined. My trusty army of negotiators came by the office and sat at the big table discussing and discussing before a decision had been made. The name on all the renting would be on my SO's father's name, and it would be officially his 'summer house', even though he never even stepped foot in the prefecture the time we were there. But more importantly, we (I say we, but let's be honest here) managed to get a nice discount on the first few months of rent for the apartment. Partially because the company got all awkward about having said yes in the beginning. For our second apartment, we got a really good realtor who seemed to want to do everything for us. He was kind, gentle, had all our interests in mind. Imagine his face when we informed him that his rivaling company had offered us a discount on the commission fee for the exact same apartment. I'd like to think his heart shrank a few sizes as he saw his salary decrease by a few 'man' just because of one phone call. These are just a few things to think about when looking for apartments. Other things include: Having a Japanese speaker Getting a guarantor Remember: there is always room for a discount Location is everything Have fun apartment-hunting!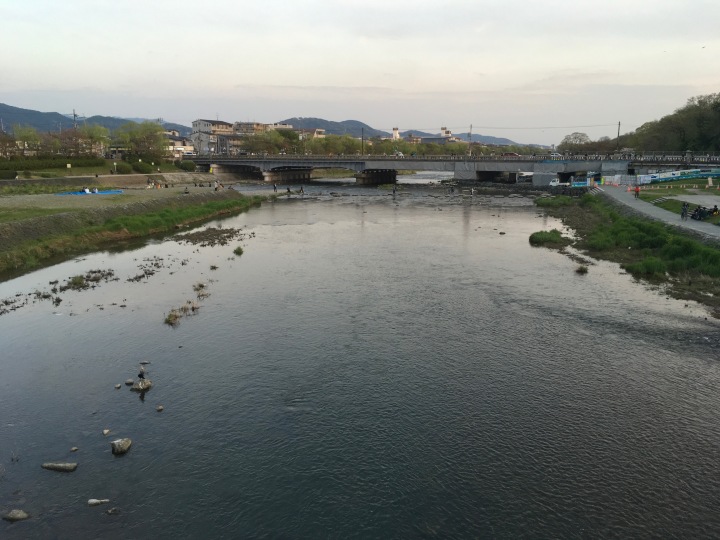 City slicker, Country bumpkin or both?
It is time to talk about the differences between living in the city and living in the countryside. There are merits and demerits to both places and it takes a certain mindset to live in each one. I have had the pleasure of living in both the countryside and the city and somewhere in between as well, so I have plenty of conflicting opinions that some might agree with and some might think are completely out of this world. Now, I am not one to talk negatively about anything for too long. Everything has a balance of plusses and minuses, so while we complain about everything, let us at least find a silver lining and try to think positively for a while. The Countryside 1. You need a car Let's face it. If you live in the countryside proper, you most likely need a car to survive. The distances between places is just too great and the only thing in between your apartment and the nearest mall is rows and rows of rice paddies. There is barely even a Lawson in walking distance. Driving in Japan can be really 'mendokusai' for us foreigners, especially because many of us need to take a driving exam to be eligible to drive here. EVEN if you already have a license in your home country. And it is pretty strict too! Although if your home country is part of the list of exempt countries, you may skip 90% of the exam. I was extremely lucky to be from one of the countries on the list. I can honestly say I have no idea why, but I am very grateful. HOWEVER, the positive spin to all this madness is right around the corner. For example, when you need to transport something big and heavy, there is always a car available. I remember being able to transport my 40 inch TV in my small kei-car from the AEON mall located in the city next to mine. I also made a 6 hour trip to the neighboring prefecture to get a washing machine someone was getting rid of for 100 yen. The gasoline cost was about 3000 yen, so it worked out pretty well. 2. Lack of support Get sick? Need to go to the clinic? How are you going to do that when the nearest doctor is tens of kilometers away? 3. The bugs! If Japan is famous for anything, it is the bugs! The summer heat brings all the bugs to the yard! My first apartment was built across the street to a farm. Beautiful in a way, albeit extremely dusty. Come summer, apparently no one bothered to tell the ladybugs that a house had been built on top of their homes. So they clung to the walls of the apartment building like the scarab beetles from The Mummy. Wonderful. The City 1. The bridge of death and other noises The city has a lot of sights and sounds. Mostly sounds though. And not all of them pleasant to be perfectly honest. Hearing the crunching sounds of rubber tires on paved roads bec1.omes as normal as cicadas in the summer. Some of the sounds you hear every day you can kind of tune out. People talking, the ding-dong of the train announcements and even the 'ikakadesuka' from tellers becomes white noise after a while. However, there are sounds that are almost impossible to ignore. For example trains going over a bridge you have to walk under. It truly is the sound of the deepest parts of hell and a topic for a whole other article. 2. All the people! Oh yes. One of the densest countries in the world has a lot of people. Big surprise. Good thing about living in the city includes convenience. And what better way to display that convenience than by doing Amazon Prime Now. I think most of us have ordered a DVD or book from the internet sometime in our lives, so I will spare the details. Depending on where you live, the delivery can take anywhere from a few days to a few months. Where I grew up, deliveries always took forever to arrive, if they arrived at all. Some countries just don't qualify for receiving the Back to the Future Box Set until someone invents instant teleportation. And even then, my country will probably be the last on the list to get the technology. Sigh. Anyway, this new service from amazon, called Prime Now is very simple. You can order a number of products, from food, alcohol, electronics and many other and get it delivered to your house in a few hours. Yes, a few HOURS. You can even see the delivery person's location on the app via GPS and some magic. Since the warehouses need to be in a certain close proximity from you, the area that qualifies for these Now deliveries are mostly in the larger cities. And the pure glee I get from ordering the stuff and getting it a few hours later never gets old. This alone almost makes living in the city bearable. Another good thing about the city is the variety of places you can go. This is nowhere near as obvious as when you need to find a doctor. Let's say you live in the countryside. You go to the local doctor and he is completely unacceptable for some reason or another (there are plenty of reasons to reject a doctor by the way), so where else can you go? If you want someone else to see you, you need to search for a long time to find one suitable and probably they live in another prefecture or something. In the city, however, chances are that another doctor shows up the next day. There are clinics for every possible illness around every corner in the big cities and if you find someone you don't like, you can just go next door (a bit of an exaggeration, but sometimes this is the truth). This applies to almost any service in Japan by the way. Not just doctors. Massage place, yoga place, gym, coffee shop, you name it. There are at least twenty other places in walking distance to where you are sitting right now. That is the main good thing about being a city person. The convenience in the number of people. Of course it will get a little overwhelming. Especially if you are in a hurry or something happens. During that time, all those people who make your life convenient suddenly seem to have the sole mission to get in your way and make you late. Whether you prefer the city or the countryside or whatever gray area exists in between, be assured that Japan has plenty of it. You may have to sacrifice some comfort to get your dream home, but it should be worth it in the end. What do you think? Are you a city person or a country lover?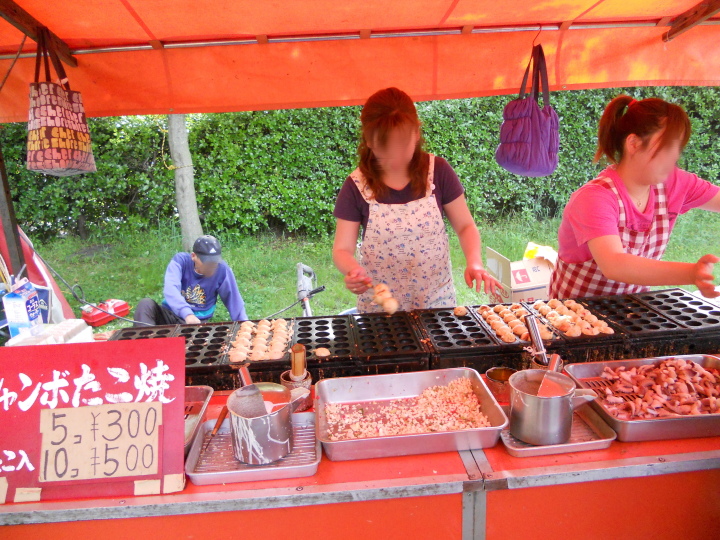 'B-kyu' is A+ in my heart
Think about your most favorite food. The food that makes your mouth water at the thought of it, even though you already ate a full meal. The kind of food that is readily available, is fairly easy to make and does not cost an arm and a leg. That is the kind of food I want to talk about today. We are not talking about food like foix gras or kobe beef at a fancy restaurant here. Have you ever been at a fancy restaurant, eating kobe beef, foix gras, salad grown in the Emperor's private garden all the while drinking (most expensive wine in the world) and all you can think is "oh, I could really go for some takoyaki right now"? If you think about food that makes the brain spring to life and explode with delight and excitement, more often than not it is B-kyu gurume. The term "B-kyu gurume" itself is pretty vague. From what I can gather, the term centers around food that is "common", "not luxurious" and "cheap". If a food can check off all these, then it can be classified as B-kyu gurume. And let me tell you, there is a LOT of food that goes into this category. Cheap, delicious ramen? B-kyu. Takoyaki at a festival booth? Definitely B-kyu. Mom's home cooked omuraisu? Oh yes! Burritos from a converted WV van in an alleyway somewhere deep within Demachiyanagi in Kyoto? That one is a definite yes. In fact, I would be eternally grateful if someone could find this place for me again, I went there five years ago and I had the best burritos I have ever tasted, but I the place disappeared after that like some sort of magical destiny burrito place. What can be said about B-kyu gurume anyway. We have entire magazines and TV shows that pride themselves on making the most luxurious, fancy and, let's be honest, ridiculous looking dishes, only to be yelled at by Gordon Ramsay by not using the right kind of garnish for this specific plate. So I love the term B-kyu gurume, since it is a kind of a stubborn challenge to the luxurious food that gets all the praise. Sure, it IS delicious most of the time, hence the price, but the term A-kyu gurume does not really exist, except when contrasting the B-kyu variety. (Am I making sense here?) Anyway, here are my top three B-kyu gurume dishes in Japan that deserve all my praises. 1. Omuraisu This dish has a special place in my heart. You cook some carrots, onions and whatever vegetables you like on a pan. Once those are thoroughly cooked, you dump a bunch of freshly cooked rice on top. Slather as much ketchup on the whole mess until you can't take it anymore. Pile it on a plate. Then take some eggs, mix a little cream, stir and put it on a pan for a few seconds. When the bottom seems cooked, but the top is still a bit runny, gather up the pancake and dump it on top of the rice mountain like a little blanket. Draw some creepy eyes with the rest of the ketchup (mandatory) and serve. Or if you don't feel like cooking, you can go to POM (Restaurant link) 2. Takoyaki In Osaka, I hear that a family will be violently evicted from their house, never to set foot again in the city if they fail to purchase a takoyaki cooking machine within 2 months of their arrival. ...Ok, maybe not, but it IS a staple for a family in Osaka nonetheless. Or so I've heard anyway. And it is not surprising. Takoyaki is delicious. Take some cut octopus, put it in dough, cook it in one of those half-ball shaped hot plates and you are good to go. Slather some sauce on top and maybe some green seaweed dust if you are feeling adventurous and you are good to go! 3. Sara-Udon This one surprised me when I first saw it, but DAMN if it isn't one of my favorite dishes ever. Mostly because it is so easy to make, even I can do it. Just cut some chicken, fry whatever vegetables you have laying around the fridge, mix the sauce and pour the whole stew on top of dry noodles (I think they are fried, but who knows). The resulting goop has to be illegal, it is so delicious. And I feel good for getting a week's worth of vegetable into my body in one go. Of course we are aware of the food called B-kyu gurume. We consume it almost every day, since we are stingy bastards who don't go to fancy restaurants every day. But the fact that there's a specific term for it, and not just "cheap food" or something, makes me want to appreciate B-kyu gurume for what it is. And whatever you do, don't google it on an empty stomach.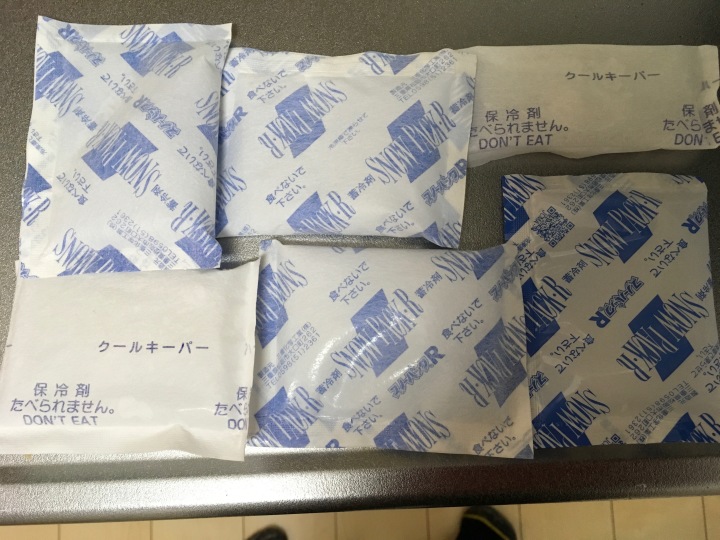 Cool Japan: Literally!
Summer is coming! You can feel it in the air. The cold wind is mixed with long strands of hot air dancing, stroking your face and making you feel oddly violated. Coats get put in the closet along with wool sweaters, scarves and those gloves that you can use smartphones with. It is a wonderful time of the year, until it´s not. Now, I come from a fairly cold country. Our summers consist of slightly less outpouring from the sky and maybe the wind takes a small rest. I personally never put my coat in the closet, since you never know when it is going to start raining again. (And don´t get me started on umbrellas). So it is not surprising that a person, who grew up in a country whose data centers are cooled by opening the window, is not very knowledgeable about anything above 25 degrees Celsius. And when said person moves to a country, like Japan, where (NUMBER OF PEOPLE) die every year from heatstroke, things get interesting. This may sound like common sense to most people. These are things you learn in the first grade and you do them without thinking about them. To those people I say this: Try digging your car out of the driveway through a meter of snow at 10 in the morning before the sun is up and then drive on slippery ice for two hours because the roads don't get salted only to find out your classes were cancelled not because of the snow, but because the teacher is sick. And to those who DO know both: Well, aren't you clever. So here are a few tips and tricks to keep yourself cool during the summer, courtesy of a few years living in Japan and mostly thanks to a very patient SO. 1. Cake blocks. You know when you buy cakes in Daimaru or whatever cake shop and they pack it with a bag of frozen gel to keep it fresh? Wrap a few of those bad boys in a towel and put it around your neck for instant cooling comfort. 2. Cooling bedding Get yourself bedding with cooling properties. Pillow covers, blankets and things made out of poly-whatever materials that are cool to the touch. I never used to use them until they were forced on me, and now I cannot live without them. 3. Water spray When you are in USJ or somewhere where there are a lot of people, sometimes you can find one of these places that spray water in a fine mist over everything. This is surprisingly cooling, especially if you are walking through crowds looking for the shortest way to the Spiderman ride. I saw one of these in my school once, and after basking in the cooling mist for a while, I realized that it was there to water the plants… 4. Avoid the top floor This one came from my realtor when we were apartment hunting. He informed me that getting an apartment on the top floor would result in hotter summers and colder winters. Something to do with the sunlight hitting the roof and the heat going directly to your apartment. I didn't listen at the time (when do I ever) and I have no frame of reference, but he was probably right. Top floor was totally worth it though! 5. Keep hydrated. Really hydrated! This is a big one. Back in the old country, you are never more than a few meters away from a clean water source. Not that you need it that much, since the temperature doesn't really go over the legal limit. HOWEVER, in Japan, I have been known to keep two or three water bottles with me AT ALL TIMES. I have been experiencing symptoms of mild dehydration and heatstroke without even knowing about it. Talk about dangerous! Take my advice. Drink when you can. Not when you are thirsty. If you are thirsty, it is already too late. (**I am not, nor have I ever been a doctor**) Although the sheer amount of vending macines in Japan provides a certain peace of mind that you can at least get something to drink at any given time. Provided you have 100 yen on you. 6. Fans and circulators vs air conditioners. My fan runs at a maximum 35W. My air conditioner runs max 2000W. Any questions? 7. When freezing water in a bottle ,freeze it only half full and on its side (making sure the ice does not block the mouth of the bottle). Then when it is frozen, put water in so that it fills the bottle up. The water will cool and you will be happy. 8. GAMAN The word Gaman in my language actually means "fun". Although there is nothing fun about being a sweating mess laying on the sofa trying to muster up the energy to change the channel, but every movement provides friction in the air particles which increases the temperature by a few nano-centigrades. You know the old saying (atsui neeeeeeeeee). What people are doing there is not try to be annoying. They are sharing their suffering. Misery loves company and all that. When you hear people saying that, why not just join in? When you can't beat them, say "atsui nee" until winter comes. So in a few months, when you'll be able to cook an egg on the sidewalk at night, just remember these few tips. I know this information is fairly useless for many of you, but for those few who, like me, are discovering the wheel in more aspects than one in life, I hope this will help. And if it doesn't help, try to Gaman.