USER BLOG
Join the best expat community of Japan. Now!
Share your Japan experience

Create blogs/Join the Q&A

Earn points and get rewards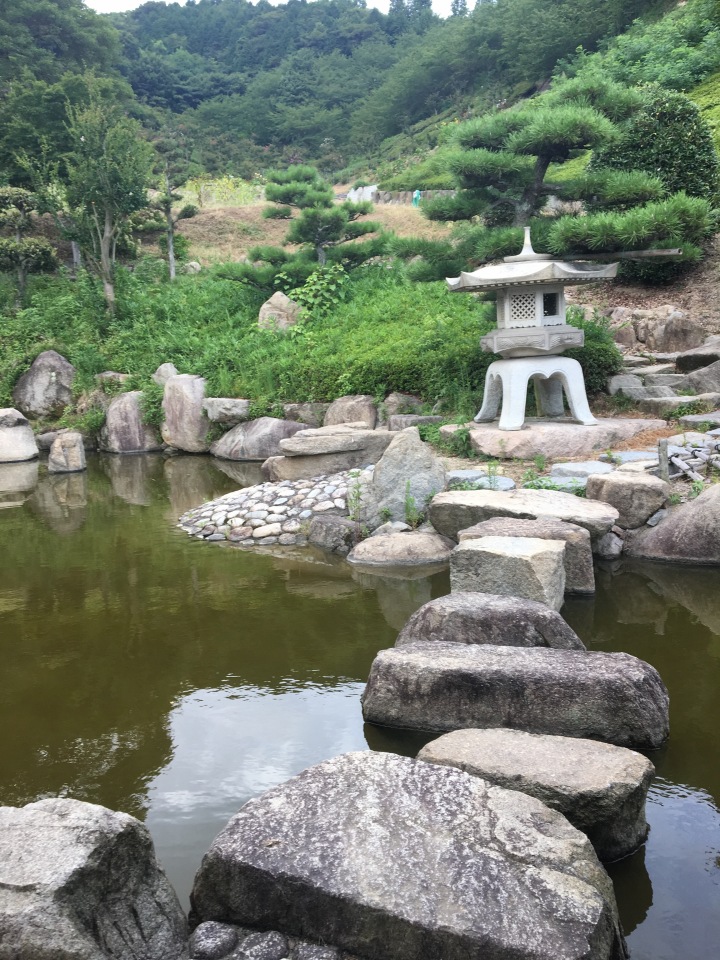 Discover Imabari
Imabari is one of prefecture in Ehime where Vessels are constructed and assembled. Aside from its scenic view because of the fresh water and ships around it, beautiful islands can be seen at the top of the mountain. If you love to walk or go by bike for couple of hours you can reach here on one of the good spot and perfect for leisure and taking of pictures.
Jhaflrs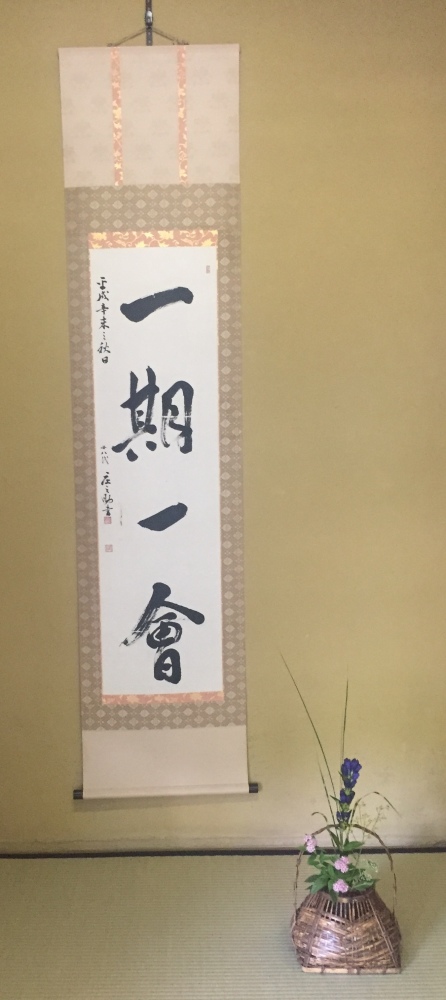 一期一会 and The Way of Tea
一期一会, ichi-go-ichi-e, is a Japanese proverb that translates literally to "one-time-one-meeting", but the depth of its true meaning is lost if you only use this simple, literal translation. Its true essence is the Japanese cultural practice of treasuring each encounter with other people. It is often translated as "a once in a lifetime meeting" which might lead you to think of an opportunity to meet some famous individual, but, in fact, every meeting and interaction with another is unique, and therefore, "once in a lifetime". The proverb originated in the practice of the Japanese tea ceremony, or the way of tea, as it is perhaps more accurately called, with the intent that sincerity should be practiced mutually by both host and customers. Over time the practice seeped into everyday living and culture, which is to say, into the Japanese way of thinking. This might not be so obvious but if you look at its essence you may see it expressed as "striving to perfect what you love", or "leave nothing to chance", or, maybe most obvious in Japan, "respect for others". The scene is set as the Shinkansen ("bullet train") bullets its way out of Tokyo station, through Kanagawa, and on to Shizuoka, with blue skies as far as the eye can see, Mount Fuji looming majestically in the distance in its everyday magnificence. I didn't embark on my day thinking "today, I will practice ichi-go-ichi-e", but I know the principle of this proverb was practiced on me. On arriving at Shizuoka station a bus is waiting for us, and we drive through green, luscious countryside, rows and rows of neatly-lined, deep-green tea plants speckle the land from the road side up into, and over the rolling hills. This is Japan's tea country; Shizuoka. Shizuoka produces 40% of Japan's green tea, and green tea from here is also exported all over the world. The locals here are proud of Shizuoka tea, perhaps even passionate. We arrive at Gyokuro-no-Sato, a roadside park bordered by the Asahina river. The facilities here include a restaurant, shops, a small tea plantation, and the tea-house where we will participate in the Japanese tea ceremony. As we enter the grounds of the tea-house we are submerged in nature, the gardens are enclosed by green hills, our ears assaulted by the midsummer song of hundreds, perhaps thousands, of cicadas. The sun is reflecting off the many-colored carp, and the sound of the water flowing into the pond makes me feel a little cooler. Our shoes crunch on the gravel as we wander off the path, then steppingstones lead us to the door of the tea-house. In the tea-room, two walls have shoji ("paper sliding doors") with the bottom half open, revealing the pond and the lower half of the hills. I absorb it all and my body relaxes without prompting. Then I notice the scroll with ichi-go-ichi-e brushed on its fabric, hanging in the toko-no-ma ("an alcove where art and flowers are displayed"), reminding us, that here, in this tea-house, as in many tea-houses across Japan, that ichi-go-ichi-e is an integral part of the way of tea, even if it is not an integral part of how we live.The name of this tea-house is Hyogetsu-tei which has three kanji, 瓢 - 月 - 亭, "gourd-moon-tea-house", and so, there are gourd carvings on the walls, and incorporated into the design of the shoji is the moon, as it rises above the mountain in the background. Unnoticed at first but once explained the imagination is fired. Even the details of the door handles show the different stages of the moon and each moon is encompassed by gourds. This kind of detail accentuates the idea that this is perhaps a once in a lifetime experience. "Detail", Japan's middle name is sometimes a frustrating inconvenience for us non-Japanese as we maneuver our way through government documents and life, but in a Japanese tea-house, such details must be treasured. We take our seats, and the host joins us. She is personable, respectful, attentive, and eager to share her expertise, and her knowledge of this classical Japanese art. She is unencumbered by her kimono, rising and returning to her seiza ("formal/correct way of sitting"), easily and smoothly. She shows us how to mix the tea, whisking the powdered green tea, blending it with the water. We each receive a bowl of usucha ("light tea"). The tea is of course important, which type of tea, its origin, the way it is mixed, the temperature, and volume of water used, no detail left to chance, but, in many ways it is only a symbol. A symbol and conduit to bring us together, an opportunity to meet, and to create, a moment filled with appreciation of life and the beauty therein. Like, how and when to turn your tea-bowl so that the ornate side faces your guest as you drink, and once you finish drinking, you must inspect the bowl, admire it from all sides, because in any tea-house worth its tea, each tea bowl is unique, and so, in order to show appreciation to your host, or the maker of the bowl, or just for the beauty of the way of tea, you inspect the bowl. A wagashi ("a traditional Japanese sweet") is served. We are encouraged to taste the tea before tasting the wagashi, and again, after tasting the wagashi. The contrast of the sweet and the slightly bitter tea awakening the taste buds. All my senses are engaged now. If you are presented with an opportunity to participate in a Japanese tea ceremony, then go. Go with an open mind, willing to have a new experience. Forget about how many refills are included (none), forget about the size of the sweets (small), let all you know and believe behind you, let your ideas on what you might experience fly out the window of the Shinkansen as you race to Shizuoka, let them go and come to this place with a clean soul and spirit, and allow yourself to have a new experience, ichi-go-ichi-e.Here are some links for Gyokuro-no-Sato (玉露の里) and Hyogetsu-tei (瓢月亭)http://shizuoka-guide.com/english/detail/page/detail/3764http://shizuoka-guide.com/english//detail/page/detail/3217http://www.fujieda.gr.jp/contents/NOD99/LNGENG/428775.htmlhttps://www.facebook.com/gyokuronosato
LovingJapan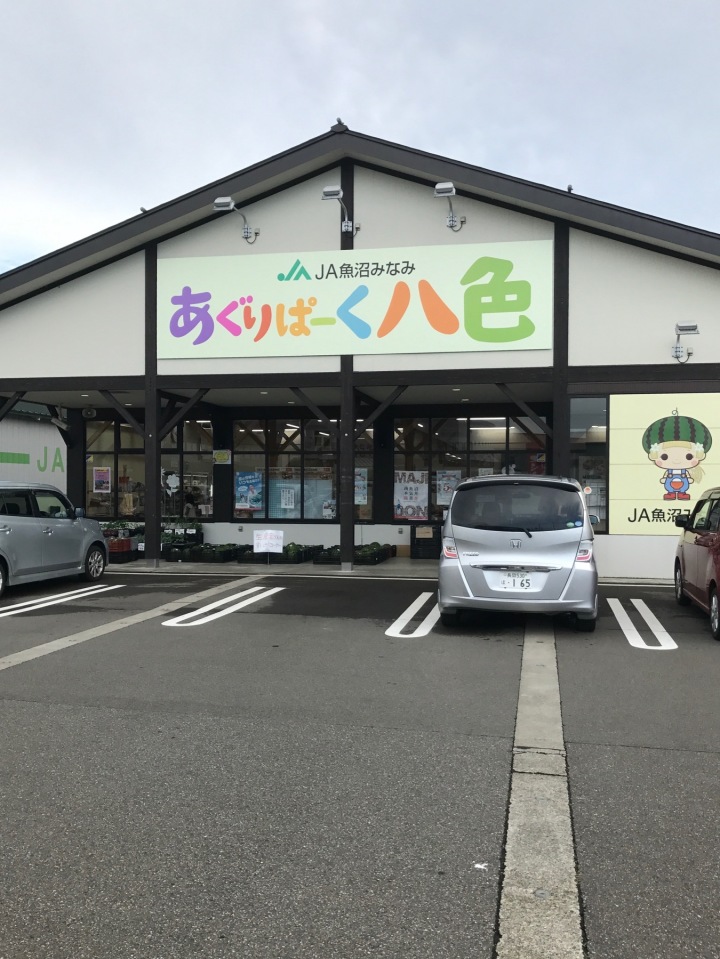 Farmers Market Fun!
Before moving to Japan, one of my favorite weekend activities was to visit my local Farmer's Market. I always loved buying direct from the growers, and the prices and freshness were often significantly better than what I would find at my supermarkets nearby. We checked our local Farmer's Market here in Niigata yesterday and I was really impressed with both the prices as well as the quality of everything! I found even the entrance area was really welcoming - you can see the local area mascot on the picture there - with a watermelon hat and rice grains for hair (two of the local specialties in this part of Niigata!)Check out all those watermelon! I love that everything is grown nearby - the freshest of the fresh!As well as fresh fruit and veggies, our local Farmer's Market has various dressings, preserves, and even local honey!Our favorite find though was probably the locally made baked goods! We tried a vanilla cream bread (not pictured) that was from a local bakery - and we're tempted to go back today and get another, since it was so delicious!How often do you visit local markets? Do you have favorite spots to get your fresh fruit and veg?
genkidesu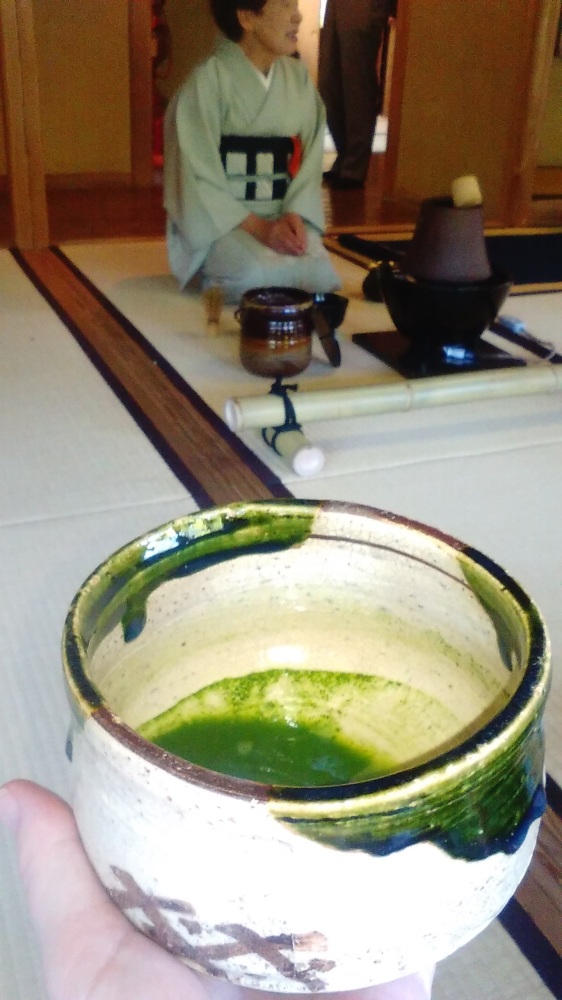 How Shizuoka converted me to a Green Tea Drinker
I am a six cups of coffee a day girl. I can't say I always was. Before Japan I drank 12 cups of tea a day like a true Irish lass. It's funny that I should come to japan and fall for coffee rather than green tea, which flows as easy as the black stuff back home in Ireland. Everywhere you go you can get a cup of green tea. Often for free. You can buy it everywhere even from convenience stores and vending machines on the street. If you visit someone they are most like to put out a cup of the green stuff over anything else. However, I had an aversion to it. Flashback to a Japanese culture class in University where one student decided to use us as guinea pigs for a project on green tea. I realise now that she was making the green tea the way we make a cuppa black tea, only it was leaves not bags and I think she may have overcompensated for her lack of knowledge with a bit of extra quantity for good measure. It was muck. So much so, it has clouded my green tea judgement all these years. I have had a cup here and there, but the free cups dispensed from a hot pot in the service areas of highways did nothing to rectify my first impressions. However, fast forward to present day and here I am sipping a cup of green tea as I write this, a willing convert after my recent visit to Shizuoka for a green tea tour with City-Cost. Last Wednesday, the Chamber of Tea Association of Shizuoka Prefecture gave us a very warm and sincere welcome when we stepped off the Shinkansen in Shizuokashi station after a very short ride from Tokyo. It felt like we had only settled in when the announcement was made that we were passing by Mt Fuji and shortly after that came the announcement that we were arriving into Shizuoka City. A very kind and entertaining interpreter from the World Green Tea Association was also there to meet us and completed our party of ten as we set off for rural Shizuoka. It doesn't take long to get out of the urban area and start enjoying the stunning views that Shizuoka offers. I have always been very fond of Shizuoka as it has a lot to offer both national and foreign tourists, largely due to its enticing topography: ocean, beaches, cliffs, ravines, rivers, mountains including thee most worshipped of all: Mt Fuji. Thanks to the abundance of nature in Shizuoka there is a great choice of activities you can enjoy in the area. Between the geography and expansive range of attractions, the proximity to Tokyo and the off-the-beaten-track feel, Shizuoka is the perfect getaway from the hustle and bustle of city life or indeed an ideal stop-over for short term visitors heading between Tokyo and Osaka. On top of all that, for any green tea enthusiasts and connoisseurs, Shizuoka produces 40% of Japan's green tea, making it the largest producer of green tea in the whole of Japan. Our first stop was Gyokuro No Sato which is actually in Fujieda City, but it is right beside Shizuoka city. It only took us about thirty minutes by bus from Shizuoka station. By car it is only twenty minutes from the Yaizu exit of the Tomei Expressway and half that to the Shin Tomei Expressway. As we pulled into the car park I quite literally held my breath for a few seconds as I took in the magnificent scenery that greeted us with intensity. Surrounded by hills of lush green with a river running through the valley I would visit this place for the scenery alone, never mind the fact that one of Shizuoka's best kept secrets is nestled in the divine landscape. Gyokuro No Sato is a roadside station with a restaurant, shops and a tea ceremony house Hyogetsutei. There are also a number of flower fields in the area such as a Camellia garden and Cosmos fields. I will definitely be going back during flowering season to behold the additional beauty they will afford. Hyogetsutei, the tea ceremony house, is where I had the very great pleasure of participating in the tea ceremony. A rare and unique to Japan experience that made me feel like a tourist again; something I haven't felt in many years. The staff were warm and friendly and very patient with our ignorant ways. The lady who conducted the ceremony did not speak English, but she used lots of hand gestures, spoke slowly and clearly and the ceremony is very visual. I think even if you do not speak Japanese you can appreciate the delicacy and significance of the ceremony, especially with the English language brochure they provide to help guide you. The practices of the ceremony, all the paraphernalia that accompanies it and the décor within the house are so intricately detailed that it is hard not to walk away without a deep respect for this magnificent culture and tradition. The tea that the kimono clad lady prepared and considerately passed to me to taste was surprisingly and refreshingly delectable. If the truth be told I had prepared myself to force myself to drink it no matter what it tasted like, but I unwittingly enjoyed it, every last sip. After our most impressive tea ceremony experience, we moved across the road to Cha No Hana restaurant for a delicious and very filling lunch with lots of green tea flavouring. Again much to my surprise I delighted in the tastes presented to us although it was something I would previously never have chosen for myself. My conversion continued and I find myself craving green tea salt to add to my rice and various other dishes. Our time in Gyokuro no Sato ended with a green tea flavoured ice-cream that was delicately delicious. Our next stop was Houkouen where we equally charmed by the magnificence of our surroundings and the hospitality of our hosts. It took us about 40 minutes to get from Gyokuro No Sato on country roads, but the tea plantation is only 40 minutes from Shizuoka station. By car it is only about 25 minutes to both the Tomei and Shin Tomei expressways. Houkouen has a list of credentials as long as my arm, but more impressive than that is the passion and magnetism of the family that farm it. The logo on their English website says "Tea with my whole heart" and I wholeheartedly believe it. They enthuse passion for green tea with their own obvious love and devotion of the plantation they manage. The son told us that his father thinks of the tea plants like his children and treats them the same way too. How could you not grow a deeper appreciation of green tea after meeting this formidable family. The son drove us to the top of the tiered tea leaves to give us a spectacular view while divulging the history of and details about this enchanting tea farm. We went up in the back of a k-truck in the open air: an exhilarating experience in itself. We were there in the early afternoon so there was no way we could see it, but Houkouen has an additional draw factor of being the only place in the world you can see these three things together in the early morning (weather permitting): tiered tea fields, sea clouds and Mt Fuji. We tried our hand at tea picking after the very memorable talk by Jiro Katahira, the son, and the man behind Houkouen's online presence and international sales. As it was out of season for tea picking we only did a little before heading back down the mountain to the farmers' house where I had my first and very memorable experience of tea tasting. I had no idea this was a thing. We first had green tea served cold, a number of different samples every single one of them delicious regardless of quality or price. The farm produces over twenty different types of green tea so they have a wide range of quality and therefore prices. We didn't pay a yenny for the teas we tasted, although I would have happily paid their worth and more. Hot tea followed and we made it ourselves in pairs. Again all delicious, but maybe I had honed my skills on the cold tea tasting, as this time I had a definite favourite and no surprises to discover it was the highest quality we tasted! The farmer's wife who tirelessly prepared and presented our tea taught us some tricks to preparing and maximising the taste of green tea. The wife, husband and son patiently and enthusiastically answered all our questions as we indulged ourselves in some of the best green tea on the planet. As we were leaving the farm the farmers gave us a parting gift of green tea leaves in a beautiful little Japanese style canister. A lovely keepsake and very generous gift that is currently fuelling me with both energy and motivation to spread my new found love of green tea and the amazing places we visited. I wasn't the only one who didn't want the day to end, but end it did. Our parting was softened by yet another gift, this time a pack of green tea goodies from the very generous and gregarious representatives of the Chamber of Tea Association of Shizuoka Prefecture. Another surprise in a day of gorgeous surprises, but the biggest surprise of all was the realisation that I actually truly, honestly, wholeheartedly love green tea! I still drink quite a bit of coffee each day, but thanks to City-Cost and our trip to Shizuoka I have replaced some cups as well as other beverages throughout the day with green tea. The prefecture of Shizuoka has always had a special place in my heart, but now Shizuoka City has a whole chamber of it. Apart from the kindness and hospitality of the people; the stunning and evoking locations; the rare and unique-to-Japan experiences; the opportunity to feel like a tourist again; the appealing food and most importantly the incredible and flavoursome green tea, Shizuoka City will forever more be the place I finally converted to a green tea drinker. Partaking in the tea ceremony. Photo credit and thanks to Arigato Japan. GYOKURO NO SATO(Includes Hyogetsutei and Cha No Hanatei) On Facebook: https://www.facebook.com/gyokuronosato/Tea ceremony page: https://www.facebook.com/Tea-Ceremony-Experience-玉露の里-418082894880627/HOUKOUENEnglish webpage:http://houkouen.org/english.htmlOn Facebook:https://www.facebook.com/茶に心をのせて-豊好園-199362516825446/You can find even more information on Gyokuro No Sato and Houkouen as well as a number of other green tea locations in Shizuoka in City-Cost's Green Tea Guide:https://www.city-cost.com/guides/shizuoka-green_teaThis post is a special tea blog report, part of our Shizuoka Green Tea Guide, and a chance through City-Cost for bloggers in Japan to engage in new "Japan" experiences about which to create posts.
Saitama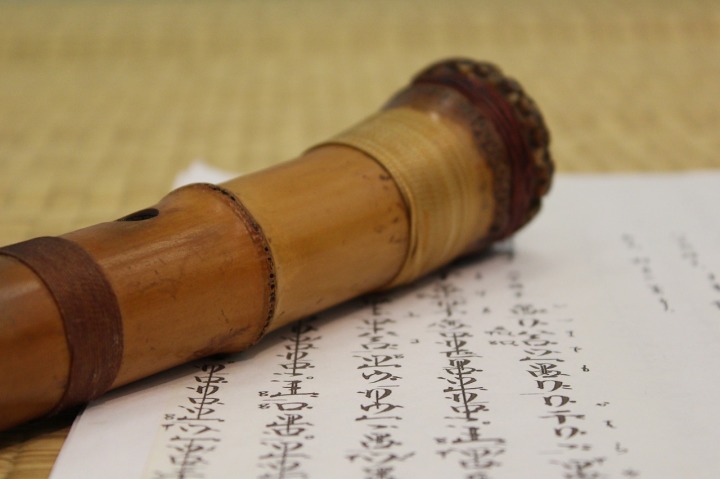 Music from Japan that captured my imagination, before arrival
As is often said, you can't "un-know" something and to this effect it's hard for me now to remember that feeling of knowing next to nothing about Japan. Prior to university and travel years my knowledge of the country was probably little more than some very naughty behaviour leading up to WWII, the Karate Kid movies, Takeshi's Castle (voiced by Craig Charles in the UK), and a handful of the usual stereotypes. During high school years though when I emerged from a heavy metal / grunge music phase and starting taking on board other musical influences, I was introduced to some Japanese musicians that really captured my imagination and in doing so, maybe planted the seed that grew into me moving to Japan. Well, that's probably a bit fanciful, but they certainly left a mark.I should perhaps set a bit more of the scene here by saying that I spent my formative years in a very middle-of-the-road, nothing-much-happens town in the UK, and around the time I got into these Japanese artists the country was in a weird cultural war headed by Blur and Oasis. It all served to make this music from Japan even more striking. Now, musically, I've no idea what the audience is here on City-Cost so maybe this is a bit of a stab in the dark. I also know that most of my Japanese friends and colleagues don't have clue who these Japanese musicians are, and those that do, don't like them. But that's OK, because most of the music I hear coming out of my TV in Japan makes about as much sense to me as ... eating squid?! DJ Krush - Shin-SekaiI can't describe how cool and edgy my mates and I thought we were upon discovering DJ Krush and in particular the track "Shin-Sekai" from his 1996 release MiLight. Nor can I even begin to count the number of times this hip hop track got played on repeat as we rolled around the country lanes of middle England in a mate's Fiat. To put it simply, I'd never heard anything like it - the typically moody, smoky DJ Krush beats backing up the rhymes of Japanese rapper Rino (?) were about as far removed from middle-class, mild town England as anything could be. What piqued the senses the most (and still does today) about "Shin-Sekai" is the spitting, almost viscous effect of the Japanese lyrics. In those days I had no idea what they were referring to, and have avoided studying them closely even today. I don't want to. They could be about pretty flowers for all I care, it's the sound of them that gets the hairs standing on end. Add to this the fact that DJ Krush was himself a member of the yakuza and a moody teenager couldn't be more enthralled.I suppose we came across DJ Krush via fellow turntablist DJ Shadow as they were both on the James Lavelle run Mo'Wax label. Susumu Yokota - KodomotachiI don't know where to start with Susumu Yokota, the Japanese composer has a prolific back catalogue which I think even the staunchest of fans would not disagree much of which is a very left-of-center challenge. It's a rewarding one, though. To put it mildly, the compositions of Susumu Yokota are as a beautiful as they are haunting (to this set of ears anyway). In fact this is one of the joys for me of his music, the element of magic and discovery - Yokota's work, in this sense, is like a Ghibli animation. My best friend introduced me to Yokota probably during my university years. It took a while for me to "get it" but the moment I did and the years that followed, a time when I was bumming around the world and asking every Japanese traveller I met if they new of the artist (they invariably didn't), are set to a Yokota soundtrack that brings back strong memories when I listen to him now.Susumu Yokota passed away in 2015 at the young age of 54. Choosing a favorite track is a Sisyphean task when it comes to an artist like this, but I'll go with "Kodomotachi" from one of Yokota's most celebrated albums, Sakura (1999 Skintone records). If you want something really haunting though, check out "Dying Black Swan" and have something at hand to wipe away the tears!Asa-Chang and Junray - HanaIn all honesty, I only ever really bothered with one of the tracks from Japanese percussionist Asa-Chang who, in 1998, formed the band Asa-Chang and Junray. The song "Hana" (Hot-Cha Records, 2001) captures just about everything that I was beginning to think Japan was - beautiful, exotic, electronic, and slightly bonkers. I came across this track after a trip to Australia had left me contemplating a move to Japan on accounts of all Japanese friends I had made over there. "Hana" made me want to make the move even more.Although we've actually moved to Japan by this stage, one of my absolute favorite things about this track is the reaction it gets from the Japanese partner every time I give it an airing. It makes about as much sense to her ears as, say, a Kobukuro borefest does to mine. The way it makes her wince cracks never fails to crack me up!I'd love to hear about any Japanese music that you might have heard or been familiar which captured the imagination before you came to Japan. Or any pre-arrival Japan influences at all?
Tomuu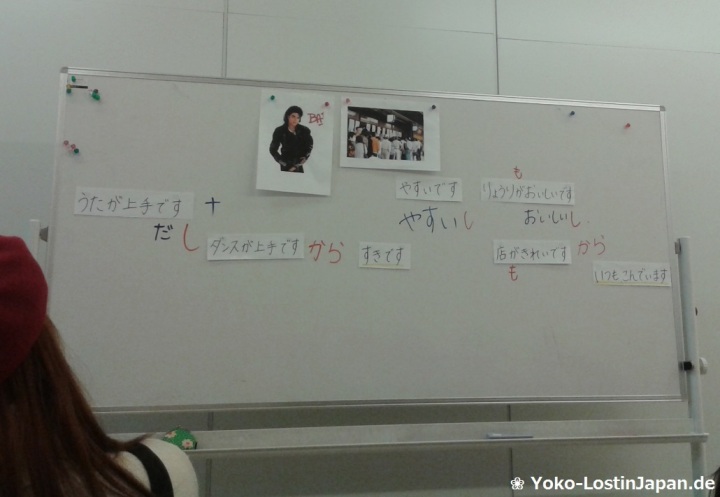 One Month at a Japanese Language School
In 2008 I started learning Japanese at an evening school back in my home country. We had a Japanese teacher and a 90 minute lesson once a week. Learning was fun, however the results were coming up very slowly. So if you wanted to learn Japanese at a higher speed you needed to do a lot by yourself. In October 2013 I came to Japan with a Working Holiday Visa for one year. My Japanese level was around JLPT N5, I think, and before starting to find a job, I decided to study Japanese more, at least a little bit. I wanted to join a Japanese Language School for one month and so smoothly get into my new life in Japan. First I researched about some schools in Tokyo and realized how expensive it is. A short term course for one month would easily cost me over 50,000 yen at nearly every school I looked up. And that's only the course! No apartment, no food, no traveling cost. Because of this, my first month in Japan became super expensive; however, I don't betray anything. The time at a Japanese Language School was a really interesting experience. I decided to apply for a short term course at the Human Academy Japanese Language School (HAJL) which is located in Takadanobaba. The communication and application was by email and I soon got the ok for learning there for one month, in October 2013. What Japanese level are you? After arriving in Japan, I had an appointment at the HAJL in Takadanobaba to find out about my Japanese language level. I had never taken a test before, so I didn't have any clue how good or bad I was. I ended up alone inside a room with some pages I tried to fill out. Starting with questions about Hiragana and Katakana, going over to Kanji, some grammar and so on. After this I had a personal talk with one of the teachers who asked me some easy questions and tried to figure out about my listening and speaking skills. After this we also talked about why I chose the school and what my aims for the time on the course are. On my first two days as a student we had a small class together with all students who started new at the school. We repeated some basic knowledge, just like introducing yourself, numbers, easy conversations and so on. After this we started our regular course. The HAJL in Tokyo has a morning class and an afternoon class. I was in the afternoon one from 13:15 to 17:00 every day from Monday to Friday. As much as I got to know the afternoon classes are for the lower levels and the higher levels get the morning classes. But I am not completely sure about this. I was the only European in my class. Later a guy from Argentina joined it, too. But the rest were from Asian countries like Korea, China and Nepal. Daily Routine At our class we had a fixed schedule for each day. In the first lesson we started with Kanji, pronunciation, dictation and listening tasks. We always had a small test every day which was collected and checked by the teacher. After a break we went on with conversation. Different at each day we then had to write an essay about a certain topic, did group work, had another test or another listening and reading practice. The last two lessons we used our text books which are called にほんご90日 – Japanese in 90 Days. So we did one section every day, also including a lot of homework which sometimes got pretty annoying. On Friday every week we wrote a big test about the things we learned this week. At the first time I felt a bit lost, but after I understood the structure of the tests it became easier. However, you had to study for it every time and this kind of pressure is something I need – also when I went to high school. The lessons were completely in Japanese. First I couldn't imagine how it works, because we are learning a language and I thought we would need English translation for it. However, it worked really well and it made you use Japanese intensively. How much did one month cost me? I had to pay the fee for one month which was 52,500 yen back then. As a working holiday visa holder I was luckily free from the admission fee which was over another 30,000 yen. Furthermore I had to buy three books and some other materials such as notebooks for kanji practice and so on. This probably makes up around another 10,000 yen. Even so it is a lot of money, I got to learn a lot in only this month. All the homework was really annoying, but through this I had a lot of practice. I enjoyed my time at the school and really wish I could do a course like this for a longer time again. But unfortunately it is too expensive for me and so I go on studying slowly by myself at home.
YokoLostinJapan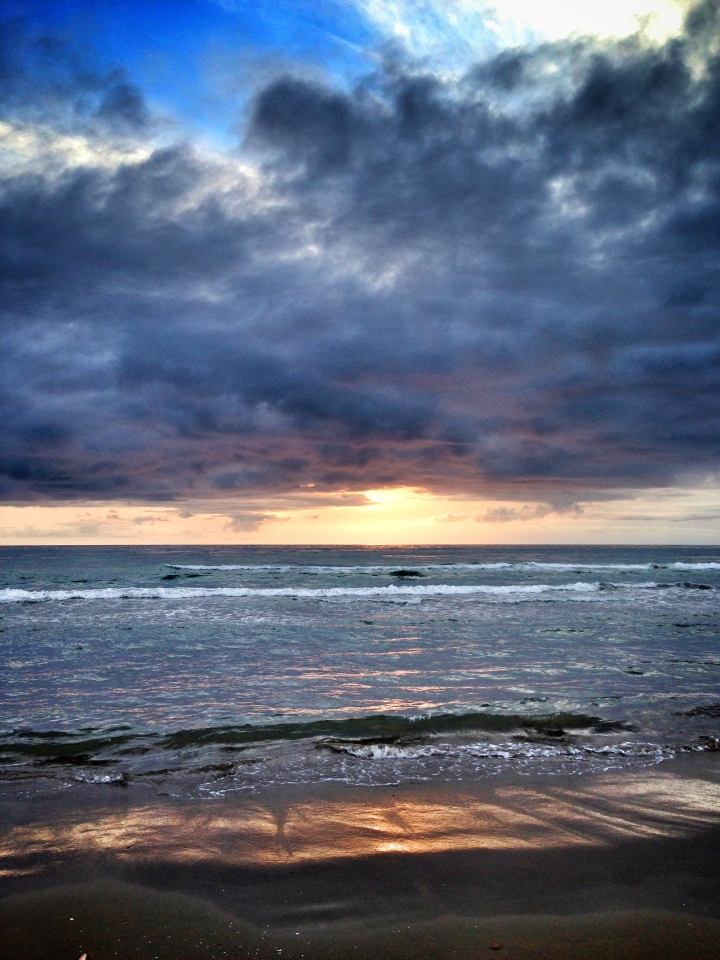 Fun in the Sun and then Some: Chirihama Beach, Ishikawa Prefecture
I saw a statistic recently noting that there are 63% fewer beach-goers in Japan now than in 2007. On the one hand, that makes me pretty sad to think the Japanese are not getting out to visit their beautiful coastlines, but on the other, I remember going to the beach as a child here and not being able to see the sand because there were so many people. Regardless of how I feel about it, what that data means for beach-goers now is a lot more space when you do head for the ocean, so I wanted to share about one of my favorite beaches in Honshu... Chirihama Beach Chirihama is located in Ishikawa prefecture on the west coast of Japan and runs for 8 kilometers along the Sea of Japan coast. It is easiest to access using Kanazawa city as your starting point, and from there you can visit some of the smaller towns along the beach. Like most beaches in Japan, Chirihama offers ready access to ocean activities while having lots of unique vendors, cafes, and restaurants littered throughout. You can enjoy some great seafod while at Chirihama--the Yaki-sazae (grilled turban shells) and Yaki-hamaguri (grilled clams) are the two specialities there. Some stops along the way will offer special events, including concerts, fireworks, and exhibitions. Another great feature of Chirihama is the multitude of ryokan nearby that offer public access to their onsen for just a few hundred yen. Instead of relying on just the beach showers, you can head to one of those onsen to get a full, relaxing bath. Still, there is one thing that sets Chirihama from every other beach in Japan, and most throughout the world... The coolest feature of Chirihama Beach is that one of the few beaches in the entire world where the sand is compact enough to support regular vehicle traffic. There is actually a 50 meter wide roadway along the entire beach, making it the perfect road trip destination whether you want to hit the beaches or just enjoy the ride. I spent my childhood summers in southern California where the loose sand barely allows a 4x4 to make it through, so being able to ride along two-way traffic and pull into an open spot near the water is a real novelty for me. The best time to visit Chirihama is in the spring and summer. It is accessible in autumn and winter, but the Ishikawa coastline is prone to snowfall in winter months and the water won't start being a pleasant enough temperature for swimming without a wet-suit until May. If you go during spring/summer, just try to avoid the big holidays like Golden Week and Obon. Other than that, the beach is so long that even on crowded days, you'll be able to find a place to set up shop. My favorite time of day to visit Chirihama is in the late afternoon. If you time your trip right, you can play in the ocean for a bit before watching the sunset. After that, head to a nearby ryokan for a bath before hitting up one of the many delicious cafes near the beach. Talk about the perfect way to have some fun in the sun and then some!
MikeyB71