Azabujuban Cler Dental Clinic
"Proving that a visit to the dentist needn't be a stressful experience."
Opened in October 2014, Azabujuban Cler Dental Clinic has already treated some 200 expat patients in Tokyo.
Resident dentist Aki Fujita has undertaken a mission to show people that going to the dentist in Japan needn't be a stressful experience, and is able to communicate with her patients in English. The beautiful Azabujuban location is befitting of Cler Dental Clinic's stylish and bright interiors, all of which serve to put patients at ease.
Dr. Fujita is a specialist in whitening and cosmetic dentistry, but can also offer a comprehensive range of dental treatments.
The first thing you notice about this clinic is the warm and friendly demeanour of the resident dentist. Dr.Fujita has plenty of experience treating expats patients from a wide range of backgrounds, and knows how to accommodate their needs. As well as being able to communicate in English, she also gives support when it comes to filling out/translating any forms you may need for insurance. Receipts (in English) can also be issued.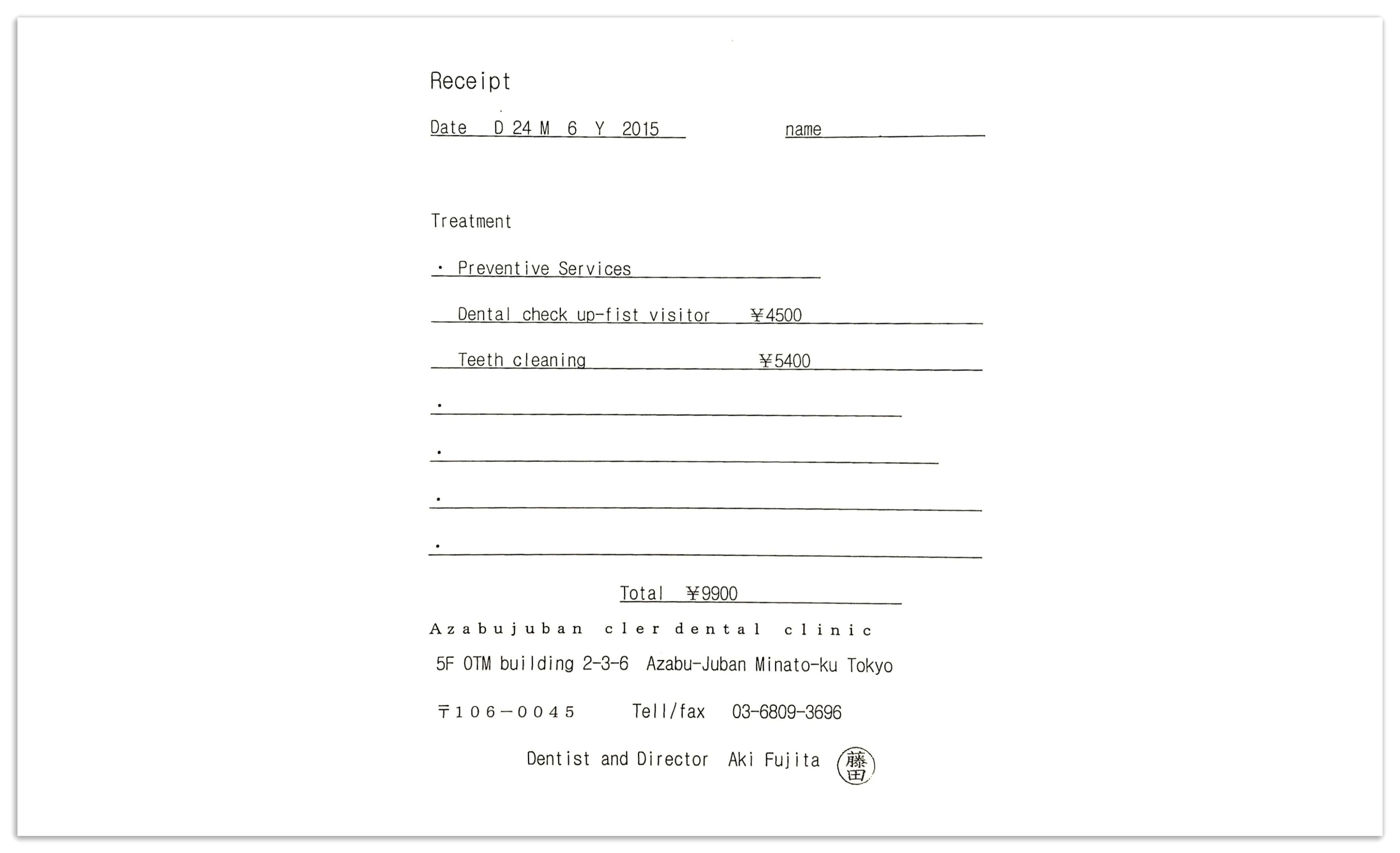 Comfort is clearly one of the priorities at Azabujuban Cler Dental Clinic. Patients are offered the use of neck pillows and blankets. Appropriate care is taken not to spoil patients' make up/eyelash extensions. The doctor even goes so far as to make sure her hands are warm before beginning any treatment.
A specialist in whitening and cosmetic dentistry, Dr. Fujita was appointed to the board of directors at a whitening specialist, before setting up Cler Dental Clinic. Basically, she knows her stuff. The clinic stocks products and equipment from the United States, and as such, is able to offer fast and effective treatment to expats. This could be the simple removal of discoloration, through to fully customized treatment.
Whatever your needs though, if you're nervous about going to the dentist, this could be the place for you. Don't be nervous about giving them a call. A range of credit cards are accepted.
Don't forget to mention "City-Cost" when making inquiries at the clinic.