Feb 23, 2017
Premium Friday Japan - Is it for everyone?
Premium Friday is where we get to leave work early (3pm?) on the last Friday of the month. I've seen some news articles about it, and I think I've seen travel company ads on trains telling me how to spend this 'long weekend'. However, no one at work has said anything about it. Is it mandatory? Can I just get up and leave at 3pm on that particular Friday? Anyone heard anything?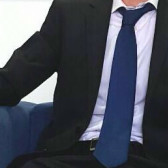 A foreign salaryman in Japan, documenting life from somewhere near 'salaryman town' Shimbashi, Tokyo. Way out of my depth!
7 Answers
---
---
It is not mandatory- it is a scheme designed to make it easier for people to take time off work, but not legally enforceable in any way. It is up to each company to introduce it into their workplace. If you haven't heard anything about it at work, that means that you certainly shouldn't just get up and leave! If you want to take time off, it will most likely have to come out of your own annual leave, unless your company is amazing and will give it to you for "free". Certain companies are using it as an excuse to offer products or experiences. In Kobe, for example, the Rokko Snow Park is offering free ski and clothing rental to people who come after 4pm on Premium Fridays, until March at least, to encourage people to spend their time there. http://www.japantimes.co.jp/news/2017/01/02/national/bid-curb-long-working-hours-ministry-plans-roll-premium-friday-campaign/#.WK5JRdJ97Dc

I know my husband won't get it, but then again he is self-employed. ;-) I am watching it with interest though. They interviewed people on the street the day it was introduced, about their thoughts, and there was such mixed reviews. One thing that stood out for me most was comments that it isn't much to use to some, because they still have to do the work so will have to stay later other nights or go in on a Saturday which would defeat the purpose. I like to think there will be at least some people who will benefit from it.