Oct 5, 2016
Anybody knows the mystery behind these space invaders?
I have been spotting space invader mosaics all around town, I have heard it's more than street art, anyone has a clue about what these icons can do?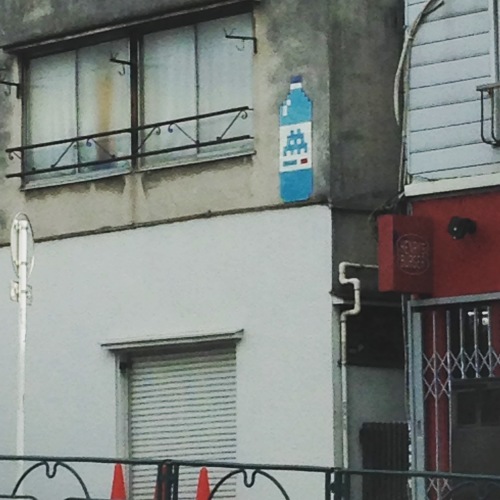 5 Answers
---
---
There's a French artist called Invader who had done mosaic street art in Tokyo multiple times. Invader travels all over the world and mostly does the Space Invader designs, but I saw photos of Astro Boy and other local designs. There are lots of photos on this blog, including a T-shirt design with the same bottle design in your photo. https://invaderblog.com/ I'd be interested to know if there's anything else going on, but I think it's just Invader's street art. I guess there's an app where you can take photos of them for points.