Apr 25, 2017
Where to live near Tokyo with a young kid?
Husband will be taking a new job in Minato-ku, Tokyo from this summer. We know we want to live about a 30 minute commute away but with so many train lines that could be anywhere! (can you tell we're coming from the inaka?) Our daughter will be just 4 months old when we move and we won't need child care but do expect to be living there for a few years. I'm looking for a family friendly area, hopefully with nice green spaces, any recommendations??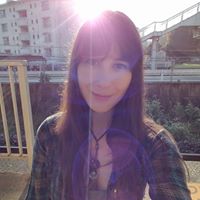 Mom of 1 still not used to the big city. I love giraffes, cooking, and exploring the outdoors.
6 Answers
---
---
Best Answer
I live in Urayasu, Chiba. I'm not a parent, but it seems to me a nice place to live with a family. Busy enough to be interesting, but away from the train station the streets quickly become quite and peaceful with lots of families in the area and streets that have little traffic (which is slow moving even when there is). Urayasu is close to Disneyland (Is that good or bad for a parent?), and it's relatively easy to get to Kasai Rinkai Park, which I hear is the largest in Tokyo and great place to take the kids. If Urayasu has a down side (and it does) it's that Urayasu Station is on the Tozai Line which I think is the most crowded in all of Tokyo. I take a train to work at around 9am, and even though this is outside of peak rush hour, I never get a seat. Ever. While it's not far from Minato-ku (maybe around 30 mins with a change at Nihombashi) the commute to / from work can seem like a battle. I know that Nishi-Kasai, a couple of stops towards Tokyo on the Tozai Line (it's actually in Tokyo) is very family oriented and has a lot more going on that Urayasu. That said, the rents there will be significantly more as they will have 'Tokyo' in their address.
I was kind of in the opposite situation to you; a city girl thrust in to country life!! I am a bit out of touch with the area as it is more than 10 years since I worked in Tokyo. It will depend on where in Minato you are going to be, but if it was me, I would definitely look at Setagaya first. Some nice green areas and generally a nice area to live. Supposed to be really kid friendly. Next I'd probably look at Chiba. Possibly Urayasu. Or go South to Ota-ku. I used to commute from Yokohama to Ota-ku when I worked there and the commute wasn't bad and Yokohama was a lovely area to live. But it would be a bit too far from Minato-ku. Maybe Kawasaki? Kawasaki is quite nice too.

The Bunkyoku district is lovely. Being near a bunch of universities (and from my personal observations), it is one of the most peaceful areas of Tokyo in terms of the pace and also the environment. The travel will also be very convenient for your husband. If you're looking for something not as centric but more affordable (though longer travel time), I'd recommend looking along the Odakyu line. These older districts are relatively peaceful too. Jiyuunogaoka also gave me a really good vibe for a family life the last time I visited there. All these places are recommended mostly because they are peaceful, quiet and clean. :)

I'm a relocation consultant so get to help many people like you when they're first moving to Tokyo. Your first considerations should be budget, how much access you want to expat communities, commuting station for your husband and how far down the track you might be thinking about schooling / care for your child in case you want to consider where that is likely to be as that can often be a big factor in deciding where to live. If you want family friendly expat communities, Minato-my has some great areas - Moto Azabu, Hiroo, Ebisu (look into Meguro and Yoyogi too). If you're looking for lower cost options where immediate access to expat communities is less of a consideration, I would suggest looking at Toyosu & Shibaura to start, but really there is a huge range of places worth considering, but a lot depends on your personal situation.

@Tomuu That's a second vote for Urayasu, I'll check it out! Wow, consistently crowded trains are something that'll take some getting used to. @Jackson I accidentally down voted your answer, sorry! Thanks for the suggestions, I'm down for peaceful places. @JapanExpert I didn't know there were relocation consultants! Thanks, I'll start comparing places