Feb 23, 2017
Japanese Ready Prepared Baby Food
Does anyone have any recommendations for ready made baby foods in Japan? Which do your kids like? Any to avoid? Any that you have found are good for vegetarian babies? Any that are good for allergy babies? Thanks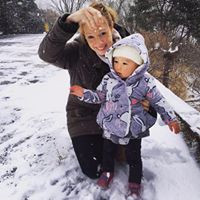 Wifey to my action man living in Japan from little Britain. Mummy to my princess and a prince on the way.
5 Answers
---
---
Best Answer
Yes! My eldest had dairy and egg allergies until he was about four and I loved the Kewpie baby food the best. Five reasons: 1. Glass jars - their main range comes in glass jars. No need to worry about harmful substances in plastic packaging. 2. Clear labelling - each of the jars (and pouches) have marked clearly on the front which of the 7 main allergens are in them 3. Allergen free choice - they have a whole range of foods with non of the 7 main allergens in them. 4. General choice - lots of different options: sukiyaki, udon, stew, fish, fruit, veg etc etc There are many that would be suited to a vegetarian baby. And apart from jars, they have pouches and packs that come with a spoon which are convenient for travelling. 5. Size I am a bit biased though, I kind of latched onto these because of the allergy information. Seven years ago they were the only company that had the allergen information on the label. Now they all do I think.
My LO liked the Kewpie ones in the jars, but only the non-chunky ones. She refused to eat anything other than the smooth ones. I really don't think that she likes the taste. She seems to like the Beanstalk packets the most. They list allergens on the label and I know they have some meat free options.

I felt like beanstalk had the most visible vegetables in it. Wakado packaging was awesome looking, but always disappointed. However it is the cheapest. I did find that aeon mall had the largest selection of baby foods, and there were often deals on all the brands. Most all companies have pictures of the ingredients in the front, so you can just pick what you want to avoid pretty easily.

My baby has had loads of trouble adjusting to Japanese baby food after we spent a couple of months holidaying in Australia. I have no idea what is different about packaged Japanese baby food but my little one can't stomach it, even simple ones like kabocha or apple. So I make her food from scratch using quick and easy recipes. At the moment she LOVES these yoghurt mixes and the ingredients are easy enough to find in Japan; - Make a vegetable yoghurt mash. Use any combination of cooked, pureed vegetables and a swirl of Jalna Whole Milk Yoghurt. - When avocadoes are in season, make Baby Guacamole: just puree half an avocado with a squeeze of lemon juice and a dollop of Jalna Greek or Whole Milk Yoghurt. - Stir canned tuna or salmon through Jalna Yoghurt, with a squeeze of lemon juice and chopped fresh dill or parsley. - Make Creamed Rice or Quinoa. Just stir cooked rice or quinoa, grated apple and a little cinnamon through any whole milk Jalna Yoghurt. - Mash canned sardines with Jalna Yoghurt and serve with toast fingers. You might like some of their general recipes too, you can search vegetarian options: http://recipes.jalna.com.au/breakfast?