Dec 15, 2016
Large Size Stores
Does anybody has recommendation for large/tall size stores of clothes and shoes for woman in Tokyo?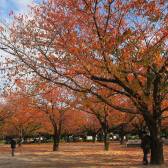 I´m a german girl living in the center of Tokyo, but my true love belongs to the countryside of Japan (especially Chiba and Hokkaido). I love traveling in Japan and explore hidden areas.
I want to help people with my articles to get in touch with the Japanese culture and all the beautiful places you can explore.

Besides traveling around, I love trains, handcraft and my little rabbits.
12 Answers
---
---
Best Answer
I know you're looking in Tokyo, but keep in mind ASOS and Next. Next you can shop in Yen which saves the currency conversion. ASKS has free returns too if it doesn't fit. Otherwise Forever21 and H&M have great sales and I usually find a lot of larger sizes on the sale racks which is great! Forever21 you can buy online and pay COD, you might find large sizes available online.
I've had some luck in department stores, like IOIO (Marui), that have a sections of larger sizes. However, it can be pretty pricey. It's also a good spot to get large size shoes. I've occasionally found shoes that fit in places like ABC Mart/attGirl/similar stores that are "XL" or "XXL" sized. Otherwise, I've used international brands like Old Navy, Gap, etc. Depending on your size, some of their L or XL may fit, especially if it's a loose fit. I'd also suggest looking at the men's clothing if you just need basic t-shirts, cardigans, and sweaters--depending on your body type, those can fit pretty well and are a bit bigger than women's sizes. Good luck! I also am struggling finding larger clothes, especially that fit in the hips/shoulders.

I'm not really a fan of buying clothes online (without being able to try things on) but maybe Amazon.jp has some good options and you can use the City-Cost credit! I'd imagine the clothes at foreign stores (Zara, H&M, etc.) are larger sizes, but even Uniqlo has fairly bigger (and longer) sizes as well, compared with most Japanese stores.

Online, you can try Nissen- www.nissen.co.jp (all Japanese, but Google can help). They have a handful of large size, actual stores around with their Smileland range, a collection of women's clothes and shoes in large sizes. Depending on how big your feet are, you might try Oriental Traffic (http://www.orientaltraffic.com). They're not a large size specialist but they do have larger sizes than most and the styles are quite nice!

The quality is not always the best, and I honestly don't think I've seen any in Tokyo, but shimamura and avail(same company) have sizes up to 5L and they are very reasonably priced. You can try things on which I find much more comforting than online. However I have bought online from nissen as well as ryuryu . There is also smile land, which has a store in Shinjuku I believe, but their online store is cheaper.