Feb 18, 2018
Photo Printing
Hi! I'm looking for recommendations for websites that allow you order photo prints online and that charge around 10 cent a print. What do you all use to bulk order photos? Thank you.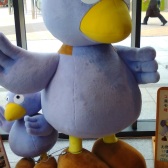 Level 8 LocalGuide with Google. Blogging about life in Japan as an Irish WAHM to 4 kids on insaitama.com.
4 Answers
---
---
Best Answer
I was just looking online after your comment (because I was curious!) There seems to be a Rakuten service (12 yen a print). https://shashinkan.rakuten.co.jp/en/print/ this one is helpful for me because the site is in English. However, others online mentioned the following: http://fujifilm.jp/personal/print/ http://www.kitamura-print.com/ They are in Japanese though, and I can't find where to work out how much each print is. I think I'm going to try out the Rakuten one since it's in English, I've been working on building the kids some albums and cheaper is always nicer when it's lots of pics! But, if you can read the Japanese on those other sites, let me know - I'm sure my husband could help me order if I worked out they were better value!
https://primii.jp/lp/official2?utm_campaign=listing&utm_medium=cpc&utm_source=official2&gclid=CjwKCAiAxJPVBRB4EiwAsCA4aUQcON5yt_6qbzAeBhX3Gctwu24AHPe8zuAqPvkT_wschZCUYKNwRRoCDxkQAvD_BwE It's in Japanese, and there is a 300 yen monthly fee, however if you print for more than 20 photos, it'll be cheaper even with the monthly fee. It's called primii . Only worth it if you print often and a lot though