Jan 23, 2017
Drug Store Face Powder / Compact
Hello Friends, Just wondering if anyone of you could recommend a good quality Drug Store Face Powder? I usually love drug store products in Japan but yet to buy a face powder.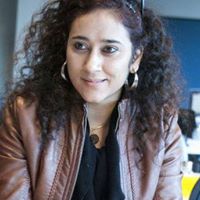 I am Babina Kharel living in Niigata, Japan. I come originally from Nepal but I am a permanent resident of Canada. I am currently living in Japan with my wonderful husband.
6 Answers
---
---
Best Answer
For everyday easy to apply economical but good quality face powder, with excellent reviews, that is readily available in any drug store I use this one (linked walmart for the english information!): https://www.walmart.com/ip/Maybelline-Mineral-Power-Powder-Foundation/10450578 My main powder is Max Factor but you have to buy that in a Department store, I've yet to find a drug store that carries it.