May 7, 2017
Home Internet Options?
I was considering getting Softbank internet for my apartment but the installation fee is too expensive (25,000 yen). Anybody have any other suggestions?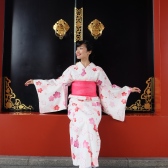 The world is my home so here I am exploring different parts of it as much as I can. Currently residing in Tokyo, Japan.
9 Answers
---
---
Wow! We have a complete Softbank package (mobile phones, house phone, internet) and we didn't have to pay for installation. Are you using Softbank mobile or smart phones? We might have been lucky and got it a the time of a special offer or something. I do know we were renewing contracts at the time and switching from another user so it might have given us bargaining power. FWIW though I am not that happy with it. We lose connectivity from time to time and when they had their recent problems our Internet connection was down for a couple of days in a row.

Avoid Softbank at all cost! The fiber optic internet and 4G network are slow, usually if there is a fiber optic socket at your apartment, there is no installation fee. If your apartment don't have a fiber optic wall socket or a lan cable wall socket then you have to pay installation fee not matter which carrier you choose. Option 1: Use Softbank Air, they will give you a 4G router with *unlimited usage. Pros: No installation fee, You can bring the router with you when you move. Cons: Slow internet speed, if your apartment have bad reception then Softbank Air is not for you. No English technical support by phone. Option 2: Use docomo hikari https://www.nttdocomo.co.jp/english/hikari/ Pros: Fast and stable internet speed, English technical support by phone Cons: Need to stay with them a long time in order to get the loyal customer discount. https://www.nttdocomo.co.jp/english/hikari/ Just go with the cellular carrier you are using now and get some package discount is the best.

When I got NTT installed, the fee was just about 10k. The Softbank Air option was really attractive but apparently there's the speed issue, as KevinC pointed out! Whichever you choose, visit a electronics shop and see if there are any cash campaigns happening so you might get like 10k back, or better yet, if you can get a sweet discount on a new laptop or TV when you sign up!

Hopefully you have it worked out by now. We use Softbank Hikari and it works well, although it's expensive. I think they originally were going to charge an installation fee (just to get this tiny wire into our apartment), then they realized it was possible to run it through one of the holes for air conditioners (we don't have one in that room). It probably depends on your place and what it's already set up for.

You definitely shouldn't have to pay 25,000 installation, are you sure that's not for a phone package or something? I use SoftBank mobile and have found it to be as reliable as WiFi ever is. Just make sure you don't use their Fon router- it comes with a non-optional shared connection meaning that people around you who also have Fon routers can use your WiFi for free (you can use anyone's around the country though, which is the upside).

Update: For anyone researching the same thing in the future, we recently switched to DMM which uses NTT Docomo's system. No problems whatsoever and cheaper than Softbank, so we even switched to their phones. The many smaller companies are usually a cheaper option, but may not be able to offer support in English.