Jun 11, 2018
Best libraries in Japan
Hi! I'm listing ideas of things to do during long breaks (that don't cost a lot), and I thought of doing a library tour. Do you have any suggestions on libraries in this country that are worth visiting? Also would appreciate it if you can give reasons why. Thanks!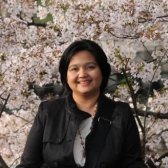 A teacher by profession, yet always a student of life. Currently living in Kanto, but in love with Kyushu.
7 Answers
---
---
Best Answer
My recommendation is the International Library of Children's Literature, or Kokusai Kodomo Toshokan, at Ueno Park, Tokyo. The library was built as the first Japanese national library at 1906. In 2000s, the western-style classic building was renovated by Tadanobu Ando, one of the most prominent architect in Japan. You can feel classic and super-modern architecture at same time! http://www.kodomo.go.jp/english/index.html
My first recommendation is a bit out of the way for most people, but I recommend the Akita International University library. It was recently built but it is gorgeous! In fact, there are often news segments about it and occasionally filming within it. It even won design awards! You can check out some pictures here: https://commons.wikimedia.org/wiki/File:AIU_Library.png http://www.g-mark.org/award/describe/41646 And because it's an international university (with all classes taught in English) there are a lot of English books and movies. I used to attend university there, so I never had any trouble checking out any books. However, I'm not sure how it is for non university students. I know that, when I was a student, community members could freely enter, but I'm not sure if that's changed at all.

That's a fun idea, but I can't say there are any impressive libraries I've seen in Japan, yet. (Our local one is cute, but not anything special.) I'm interested to see what other people recommend to maybe see one day. It would be fun if you made a zine all about the libraries you visit - I'd love to see that!

I only know of university libraries too - I haven't even visited my local public library here yet, sadly! The International University of Japan's library out here in Niigata is really beautiful and has fantastic views of greenery and the mountains (and the snow in the winter months!) but I'm not sure about access for those who aren't students or staff there.