Feb 26, 2017
Japanese baby formula
What baby formula have you tried, like or recommend? I breastfed my daughter but always had some formula for emergencies etc. She reacted pretty badly to the beanstalk one the daycare gave her. But I found icureo was really gentle and apparently is the closest match to breastmilk in breakdown. She had no reactions with it all. I now use the icureo follow on milk too.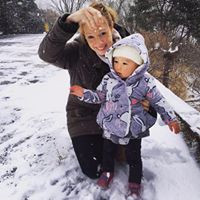 Wifey to my action man living in Japan from little Britain. Mummy to my princess and a prince on the way.
5 Answers
---
---
Best Answer
I also use Aicreo <3 I tried a few over the years with each child. I breastfed them all until about 7 months and found the Aicreo was the best match to wean them on to. Even my son who it turned out had lactose intolerance and diary allergy drank it for a while (before we realised his situation) and didn't react bad. Our paediatrician told us that in her opinion and her research it is the most like breastmilk. I have been very happy with it. My 2 year old uses the follow up milk now and loves it!