Sep 21, 2017
Looking for a good Fat Bike
Hi all, I'm looking for a decent, budget-priced Fat Bike (basically, a mountain bike with fat, 4-inch tires). Anyone know of any good, reliable online dealers for fat bikes (used or new) in Japan? Any Japanese brands you recommend? Thanks!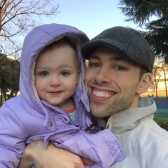 Hitting the books once again as a Ph.D. student in Niigata Prefecture. Although I've lived in Japan many years, life as a student in this country is a first.

Blessed Dad. Lucky Husband. Happy Gaijin (most of the time).
1 Answer
---
---
For cost performance: Buy it at http://www.wiggle.jp they ship from their warehouse in UK, most of the time after import tax is still cheaper than you buy it in Japan. After you bought the bike you still need to bring your bike to a bike shop and register it with the Koban. If you don't register and the police stop you with the bike you need to know your Japanese! Most local bike shop don't like it when you bring your bike to register, they want you to buy from their shop. When you buy from the shop they will help you with fitting, register and maintenance. I personally bought from Wiggle, but I recommend you to buy from local bike shop near your home.