Nov 4, 2016
URGENT! Immigration and Issuing 3 Year Visa ... How?
Okay, this sounds a little dumb. I know that issuance result varies. So far I have never been lucky in obtaining 3 years. 3 years would make it so much easier. I could return home for as long as I wanted, provided I completed my re-entry permit. Here is my thing this year. I want to extend my visa for just one more year. I am planning to leave for good in 2018. However, if possible I would like to leave in March 2018. I have put on my application for a 3 year extension. I will be booking my flight at least 10 months in advance. Is there a way to convince immigration to give me a 3 year extension? Or should I have to just play it by luck? Or could the irony actually give me 3 years this time? URGENT help required. I'm submitting my documents in 3 weeks!!!!!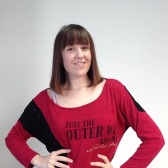 A twenty year old something, who came to experience working life and travel in Japan. What will she experience? What will she see? What will she do? Find out in this amazing travel blog and Jvlog!
I also have a daily updated Facebook Page! https://www.facebook.com/smallgirlbigjapan
3 Answers
---
---
Best Answer
To be honest, since they brought in the new residence card system, they started giving me three years. Before that, I would always write 3 years on the form but never get it. I know people who've had the same experience. In my experience, immigration 'helpfulness' seems to depend on the person who serves you and their mood, rather than any clear policy. If you get someone who seems nice, ask them. If not, probably best to not say anything. I'm not sure what you can do in advance of going to immigration. There is an 'info' number you can call, though.
Its just case by case and depends on your city tax as well as your current working company tax, but regarding leaving Japan and come back is easy even during application period(You can apply for application 3 months advance and your visa is valid for extended 2 month if you already applied and processing state), see this blog lines https://nomadicyatri.wordpress.com/2016/05/15/visa/

I wrote one year but got three... :/ Which is great, and saves me the trip. It's not that hard to extend your visa for an extra month though. If your flight is booked, you fill in a form with your flight details and submit it to immigration asking for an extra month to 'pack' or 'finalise' whatever you need that month for, and in my experience it's been a smooth and simple process. You can only apply close to your visa expiry date, maybe within a month or two weeks. Google 'visa extension' and the info you need should all be accessible in English. Many JETs need to do this every year because of contract timing, so it's a popular question.