Mar 2, 2017
Japanese laundry detergents / fabric softeners / stain removers
Hi all ! What are some of your trusted or favourite laundry cleaning supplies. Photos are also helpful please :) Especially poop stain removing for babies clothes ;) And something that stays smelling nice even in the really humid wet season please ╰(*´︶`*)╯♡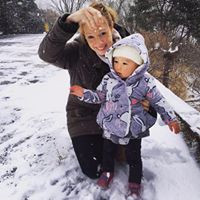 Wifey to my action man living in Japan from little Britain. Mummy to my princess and a prince on the way.
7 Answers
---
---
Best Answer
so, our family uses Arieru but we are currently trying out Bold. I think Arieru leaves a longer fresher smell. Stain removal has been a problem though. We have an actual dryer, but this means that if no one removes the soiled items and washes them by hand(never happens because children don't like to admit when they've spilled things, includes the husband) then the stains set in and it is harder to get out. bleh. I did see oxyclean at costco, and I may get it next time. My grandmother used to use it with my karate gi when I was younger, and I still remember how WHITE it became. I've also heard good things about Attack, but i haven't personally tried it.
https://www.amazon.co.jp/gp/product/B01KH059AI/ref=oh_aui_detailpage_o06_s00?ie=UTF8&psc=1 This is the one we use. I've got two littlies and it seems to get everything out of their clothes - and it leaves stuff smelling fresh and clean, slightly scented, but not so scented that it's overpowering. Tried to attach a picture but it wasn't working - so hopefully the link will suffice!