Nov 21, 2016
What are the best biscuits or cookies in Japan?
These are arguably the best biscuits / cookies I've found in Japan to date. They're from Meiji and come in orange, strawberry and green tea flavors (~ 150 yen for a box of 6). I don't bother with the green tea though. However, I'm always on the lookout for more so would love to hear any suggestions for great cookies and biscuits I can get in Japan. I'd particularly like to avoid those that come in stupid layers of packaging that makes them look like a full box/packet but then you open it up and there only, like, 4 of them. Anyway, all suggestions welcome. Thanks in advance.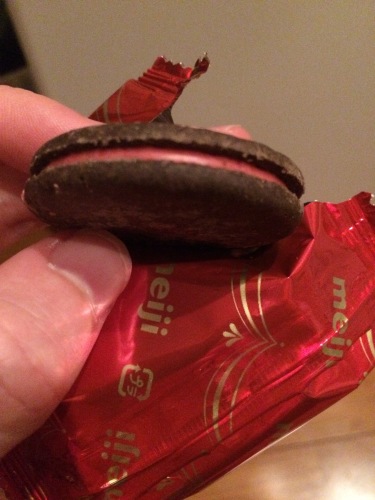 14 Answers
---
---
Hands down Unagi Pie, I didn't even have to think about it (which is unusual for me!), I am addicted to them. By far the best and most addictive cookie I've had in Japan!! You can do an Unagi Pie factory tour in Hamamatsu, Shizuoka. And there's an unagi pie cafe in Tokyo. Both on my long long bucket list. :-)

Macha Magic Creams were truly magic - I have seen them once and they were super cheap. Not high quality although not too much different from the Meiji ones you mentioned. I think there were other flavors but I love green tea flavor. Seems the store put them on sale to never sell them again. I also like the Bourbon brand chocolate and coffee biscuits (but mostly the coffee ones, with coffee) and their "Alfort" chocolate biscuits. Country M'am is maybe the closest to "American" cookies I've tried in Japan. I'm not a big fan of biscuits or cookies, but from the few I've sampled, that's all I've got. You may have already found the best, short of just getting a macaron.