Feb 21, 2017
Confronting bad manners in Japan
I'm just wondering if anyone here has ever tried to confront Japanese people when they might be acting inconsiderately or with bad manners (on trains, in queues, and situations like that). If you have, what kind of reaction did you get? Maybe I'm getting grumpier as I get older but so far I've yet to do it but sometimes I feel I should.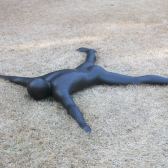 Love travel, football, and a good read. Been in Japan for a little while now. Still loving it, still discovering new things, and still annoyed by how much packaging they wrap around snacks in this country.
9 Answers
---
---
Best Answer
When someone has bad manners or makes me feel uncomfortable I usually just give them a weird/upset face depending on the situation. Using the gaijin card they tend to stop right away without having to say anything and surprisingly they also don't like to be confrontational for the most part. The thing that really bothers me though is the rush for train seats. I've seen people knock over people in order to get a seat and not even apologize! When this happened to me once... I just stood in front of the person the whole way to make things awkward for them. I'm not really one to say things out loud but I don't think you should hesitate to confront someone if it's something that really bothers you. Especially on the train... manners on the train always seem to just disappear :(
I haven't, but this is timely as just today I felt like confronting someone. We were at a playground and there was a woman there with her child and she kept running down the slide in her shoes. It really bugged me! Maybe this is normal? I wanted to say "kids have to go down there on their bums, please don't run down it in your big clunky boots with muck on them." I was really really surprised at her to be honest and if truth be told a little disappointed in myself that I didn't say something. I decided to move on instead.Thankfully I rarely come across bad manners (rural area), if I was facing it a lot I may very well explode.

I usually say someone but in a pleasant way if it is not that bad. But last week I saw a customer reprimanding a clerk in the supermarket and I think, just based on her attitude, that she the customer was over doing it. With my limited Japanese, I didnt want to say anything and it wasnt what I think it was. I really wanted to stand up to that woman though,but I didnt. So I kept staring at her in a bad way, hoping she was say something to me, so I could take her on! lol

ive called out highschooler for being rude. one was directed towards me as a heavier foreign woman. i spoke to him in japanese and let him know he was being rude. another incident i told off a boy for harassing another student the same way i would scold my own kids, but mixed english to really terrify the boy. i never saw him harass another student onb the train platform again. im not sure what i would have done if it had been an adult.

@ConeHead I once saw something similar in a supermarket. An older Japanese guy was having a right go at one of the ladies working at the cash register. It was going on for ages before management stepped in. Actually, another 'gaijin' who was there at the time tried to step in, but he looked like he was enjoying too much rather than doing anything productive.