Aug 19, 2018
Looking for a website, where people want to adopt a pet
Can anybody recommend a website (Japanese ok), were people looking for a pet? I already know the know Ark, but they only have cats and dogs. I´m searching a new home for one of my rabbits.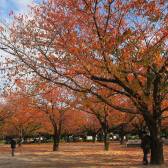 I´m a german girl living in the center of Tokyo, but my true love belongs to the countryside of Japan (especially Chiba and Hokkaido). I love traveling in Japan and explore hidden areas.
I want to help people with my articles to get in touch with the Japanese culture and all the beautiful places you can explore.

Besides traveling around, I love trains, handcraft and my little rabbits.
10 Answers
---
---
Best Answer
Perhaps contact PochitamaKai which adopts out dogs and cats, but may provide information regarding adopting out other animals. See their website - http://www7b.biglobe.ne.jp/~inu-neko/ Your profile indicates you live in Tokyo. Are you still located there? Consider posting on Tokyo Notice Board or Craigslist Tokyo. Both have pet listings.

Tokyo Craigslist was going to be my first suggestion too. I am a member of a few Japan based Facebook swap pages but I just checked the guidelines and they don't allow rehoming or giving away animals unfortunately. Honestly I'd say the easiest thing to do is get your friends to check with people they know and see if anyone is interested in a new furry friend! Sometimes just checking in the circles of people you know can find a good home for a pet.