Aug 23, 2016
How are people able to run blogs at this site?
I have tried repeatedly over the months going back and double checking everything meticulously before "Creating" but this blog refuses to accept anything I attempt publishing. I have posted several initial posts and have done the EXACT same thing but am being refused telling me "unable to save." Is there a secret coded message here or something I am missing? Are there a specific amount of hyper links that we are limited to? What's the max wording on any one blog? Is it my browser? What about my moniker, maybe this site is rejecting my moniker name? I mean, damn, what gives here? It was so frustrating that I deleted this blog bookmark and then after several months attempted posting just now. Same damn thing. I'll be damned if i can figure this out.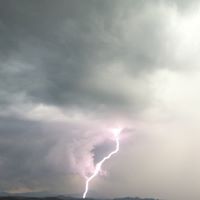 Foreign resident of Japan casually interested in Japan's socioeconomic status in the world but not obsessed.
5 Answers
---
---
Have you emailed the team directly? Are you leaving your browser open a long time? The only time I ever had a problem is when I left a post half written, came back hours later and tried to finish and post it. If I need time to finish an article I write it on Word first then copy and paste over. I hope you can figure it out or get some help from the team.

It seems that from February to May, you posted quite a lot. Did you update your computer, change browsers, or make any other major changes around the end of May that could be conflicting with the website? Also, like Saitama said, the support team is really the best place to go with this. Good luck!

I had the same issue in #SummerInJapan Campaign. The things which I have noticed is, When you upload big images it takes time to upload, and resize to screen.So if you are uploading many images just wait for each 1 or 2 images , until they resize as screen size.If you still find difficulty try to email admin directly on email or on there facebook page, and I am sure they will reply back to you :)