Jul 19, 2016
AU SIM card.
I have an au smartphone, but the phone isn't the greatest. I am thinking of purchasing a used au smartphone. My question is: Will I be able to use the SIM card I have now in the used phone and still be able to call people and use my au data plan?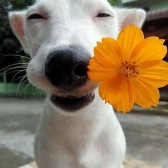 Lived on a military base in Japan for 7 years (until high school graduation). Returned. Am still here.
5 Answers
---
---
Best Answer
Thank you for your answers. Though I haven't do it yet, I have decided to buy a dual sim free phone and see what happens. A student of mine uses a zen phone and said that when she travels to another country, she buys a SIM card at the airport on arrival and pops it in.seems to be working fine for her.