Feb 22, 2017
Maternity Clinic or General Hospital?
Quick vote - Where would you choose to have your baby in Japan? I had my girl in a maternity clinic but looking back so many things can go wrong during birth. Is it better to be in a big hospital with access to all services...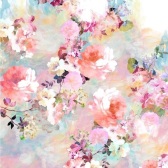 Travel, university exchange, JET Programme, eikaiwa, and a baby in Japan! In my five years here, I feel as though I've collected a few experiences worth sharing.
10 Answers
---
---
Best Answer
I did a hospital last time and loved it. I had great care and everyone is really nice. This pregnancy I have gone to a different hospital since I live in a new area and they are just as nice and accommodating. Even though they are really busy the doctor spent a lot of time with me discussing stuff and making sure everything was fine

I had my daughter at a small countryside ladies clinic in February 2016. It was literally across the road from my apartment where I lived at the time. The main reason I chose it was because the head doctor is married to a Canadian and can speak some English. Although she actually spends very little time in Japan so I rarely saw her throughout all my checkups. From my first scan to my last scan (every 4 weeks up to 36 weeks then every 2 weeks until due date then every few days of being over due) they were very thorough with their checks. They always took their time with the scans and tried to make sure I got a good picture to take home. I ended up having a really complicated delivery with lots of problems and I'm not convinced they handled it well. I wonder how a bigger hospital would have dealt with the complications. The clinic was a no drug clinic. Which included after care drugs too. I was in a lot of pain so found it difficult to enjoy my stay. Although if I hadn't been in pain and my birth had gone to plan I think I would be calling it a maternity hotel haha ! Amazing food! My hair washed and dried! Facials! Massages ! Daily foot massages !