Oct 31, 2016
What is your experience and opinion on taking nenkyu as sick leave?
My experience is that when I have decided to take sick leave myself, I have been told that I am not allowed to take it as a sick day. I have to take it as nenkyu. I never outrightedly agreed with this ... ever! In most circumstances it's not the persons fault. Recently I contracted a virus and couldn't go to work. I went into the hospital to get a diagnosis, medicine, and a shindansho (doctors note). Whilst speaking to the doctor, he decided that he was not going to allow me back to work all week and wrote about it in the shindansho. It was his choice to sign me off sick, not the other way around. I was then told by my higher ups "you have to take 5 days nenkyu" I objected of course as the decision was clinical, not self chosen. Now still awaiting the results. I really didn't want to spend my 5 days holiday stuck in bed, when that is what sick leave is supposed to be for. I know it's 'socially acceptable' in Japan to do this. It seems to me to be a bit more like a punishment for not coming in. You didn't come in, so you loose your holiday. Essentially (in a weird way) they then get you for longer, because the chances of getting sick with only sick days left are virtually zero. I disagree even more if you are able to provide a shindansho. I was just wondering what your experiences and opinions are on taking nenkyu as sick leave?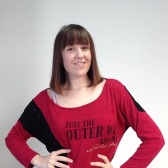 A twenty year old something, who came to experience working life and travel in Japan. What will she experience? What will she see? What will she do? Find out in this amazing travel blog and Jvlog!
I also have a daily updated Facebook Page! https://www.facebook.com/smallgirlbigjapan
6 Answers
---
---
In my days as a teacher, I can't recall ever having gotten 'sick days'. As in your experience you had to use your paid holidays. A lot of teachers I know have talked about this with management but never made any progress. I'm not sure what the standard policy for Japanese workers is, to be honest. They're very 'big' on influenza in Japan and during those seasons it seems to be a standard that if you have it you need to take 5 days - a week off work. It's a shocking way to spend a week's holiday so I do think (in my experience) a lot of people just put up with it and come into work anyway, but yeah, I think if management knew they would say to take the week off work.

My very first job I had in Japan was with a conglomerate in Tokyo and I had no annual leave. I got sick a couple of times with a letter from the Doctor saying I needed to be at home and bed. The first time it happened when I rang in my supervisor actually said "But you can't be sick, you are not entitled to annual leave"!!! Lol. I told her "shou ga nai" because really... I was hardly going to go into work just because I wasn't entitled to annual leave.

As an ALT on JET I received sick leave seperate to nenkyuu. My husband works eikaiwa and he has no sick leave and his annual leave is scheduled with the closing of the school, so it's not flexible. If he is (deathly) sick (regular sick isn't good enough), he gets paid time off and makes up what he can but otherwise it's a non-issue. Shouganai. I have heard that Japanese teachers use their nenkyuu but that they get a larger allotment if nenkyuu and it is understood that this is how it is to be used. For eg, JETS get 20 days nenkyuu but the Japanese staff get 40 days nenkyuu to be used as byokyuu too. Could just be rumour, or how my old school worked.

I'm on the JET programme as an ALT. In my first year we were always told we had to use nenkyu holiday hours for sick days. In my second year we were told we can take sick days if we bring a receipt to show evidence of a hospital visit. You can use up to 5 sick instances with hospital evidence. So a 1 week sick with the same issue with hospital evidence would be 1 sick instance. But if you go back to work and then decide you are still unwell it's a new sick instance.