Oct 31, 2016
How to reset your password if you forget, I can not see forget password in city-cost site :)
Is there some one who knows the way to reset your password in city cost website !!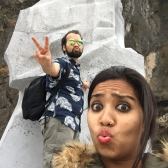 Myself a nomadic soul exploring the globe with my dream of letting my foot mark on every place on earth.Most of the posts are about travel and life in Japan. Stay tune on every Saturday for upcoming post :) and don't forget to catch me on my website :P https://cookievagabond.com
2 Answers
---
---
Best Answer
Hi! If you're logged in, you can change your password, from your 'my page' (click on your nickname at the top of City-Cost, and in your 'my page' click on the button 'profile' - in this form you can see a place to change your password). If you're not logged in and have forgotten your password, you can send us an email via the contact form and we'll sort it out from there. Thanks for your question.