Dec 20, 2015
What's Himeji Castle like?
I want to visit Himeji Castle during the New Year's holiday week. I heard it just reopened after years of restoration. Should I expect it to be crowded, with long line ups to get in? What's it like anyway? Worth it, better than other castles?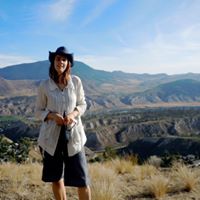 Housewife, mother, paid English conversation partner, editor, writer, Japanese student, yoga practitioner, Forest Therapy practitioner, former equestrian, current urban cyclist/explorer, fan of international exchange offices, community centres, libraries and Japan Post, ecologist, social activist, festival goer, outdoors enthusiast, adventurer, animal lover, healthy-living advocate, seeker, net addict (in remission?!).
10 Answers
---
---
Best Answer
I recently visited Himeji Castle with a friend in early autumn. Himeji Castle has just completed a huge renovation to make it white again like it was in the past. It's an amazing place to visit. I was told that the white plaster will fade after some time because of pollution and things, so try to go before that happens. There's a lot of historical information that you can take in from walking around the castle grounds and reading the signs and infographics. There are also many volunteer tour guides there. My tour guide spoke excellent English and shared many interesting facts with us that we wouldn't have learned otherwise. The view from the top is great! Also, it's a very short walk from a major train station, so it's a convenient place to stop. I would recommend setting aside an entire morning or afternoon if you plan on going there! It's quite large and takes time to get through.
I went there some time ago on a trip to Japan, before I moved here. I was really impressed. It moved me (for want of a better phrase). I'm no expert of Japan's castles, but I've seen few and Himeiji is the one I would recommend the most. I suppose loads of Japan's attractions are crowded in New Years. If I really wanted to go, I would just put up with the crowds. Personally, I'd be more distracted by how cold it can be down that way in winter. Overall though, I'm saying "worth it".

Tommu, the new shinkansen lines goes to Kanazawa?! I'd love to see that castle too. I have seen about a dozen castles in Japan. Favorite - Hikone. A close second is Matsumoto. The one in Nagoya disappointed me. A lot of them are concrete, and re-constructed as museums inside, so only amazing from the outside for me.

maynestacy - My opinion on castles; they're like mountains - better viewed from afar! Sorry, that's pretty lame. It just came to me. Kanazawa is a nice place. I went there before they started the new shinkansen. I took 5-6 hours if I remember correctly! I think the new one is around 2.5? Anyway, the castle there is great.

Well, on the 29th we were on our way there when I decided to look it up online on the ipad. Alas, it was closed for the holidays like so many other places. We did get to tour around and see some great things anyway, so the next late night up, I'll post about Naruto whirlpools, Awaji Island and the Monkey Park in Kyoto.

Sorry that this answer is really late, but I thought I'd give it a shot just in case you didn't make it to Himeji. It's the most beautiful castle I've seen in Japan and definitely worth visiting! :D I just did a Photo Friday post about it on my blog, Trekking with Becky - http://www.trekkingwithbecky.com/himeji-japans-most-beautiful-castle/ If you didn't make it, you definitely have to make time to see this beautiful piece of history. :D