Aug 13, 2017
Best Shampoo/Conditioner for fine hair?
Any fine-hair folks on here that would care to share their favorite shampoo/conditioner recommendations? I've tried a few different shampoos/conditioners here and I find they all weigh my poor fine hair down and leave it looking greasy. I'd love to know if you've found something that still gives your fine hair volume and doesn't make it all greased-up!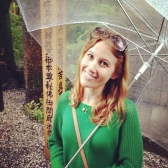 After spending the last several years in the beating heart of Tokyo, I will be spending the next three in the countryside of Japan. I adore this country and all it has to offer - and I'm always learning more and more about life here as I go along! I try to update my blog daily - and my husband also writes on City Cost as "genkidesuka"!
1 Answer
---