Aug 15, 2016
Laser or waxing services around Tokyo?
I tried signing up at Musee but they wouldn't accept me because I can't speak fluent Japanese. Does anyone know any places that offer such services, even for foreigners who can't speak Japanese very well?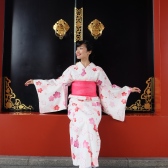 The world is my home so here I am exploring different parts of it as much as I can. Currently residing in Tokyo, Japan.
4 Answers
---