Jan 19, 2018
epoxy table top resin
Does anyone know if there is a cheap way to buy resin in Japan? I looked on Amazon and one gallon runs from 2man-8man yen. I was hoping to use it to coat a table top that I cook on regularly, but it is looking to be cheaper to buy a new table.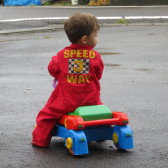 American step mom with beautiful Brazilian babies. Raising them in Japan. I'm a crafter too
1 Answer
---
---
Best Answer
My only thoughts were to try somewhere like Joyful Honda or something like that to see if they have it and that prices would be cheaper than online. A lot of my friends who do DIY projects shop there for stuff and they do say it's not as cheap as back in the States but I think maybe the pricing is better than amazon.jp!