USER BLOG
Join the best expat community of Japan. Now!
Share your Japan experience

Create blogs/Join the Q&A

Earn points and get rewards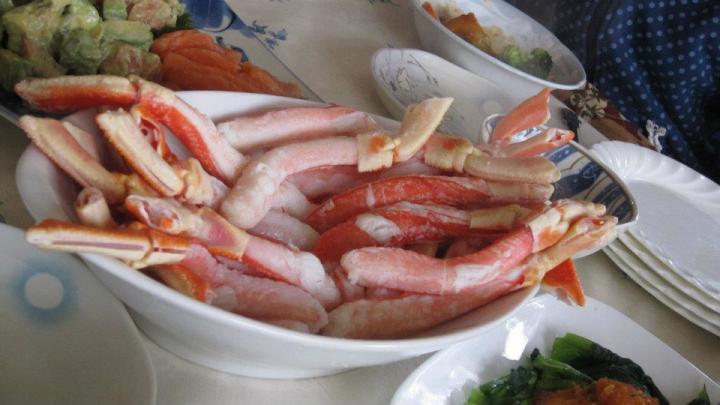 Yummy Yummy - Happy Tummy
Living in Japan has made me experience something that I would experience no where else. When I say this- it applies to many aspects- life style, people, culture etc. But "Food" stands out among the all. When I went back to Canada for completing my studies after staying in Japan for a year, there were times I would be seriously nostalgic. What I missed the most was of course my husband who was left behind in Japan for his job; but Japanese food was not less missed. I am glad to be back. I can now treat myself to all the foodies I craved for. Let me share some of my personal few favorite food items in Japan; and of course these items are not available easily in other parts of the world. Even if found, not with the same authentic taste, texture and aroma. 1. Crab ( Japanese home cooked)- I picked crab as one of my favorites not just because it tops my list but also for its relevance in this chilled winter. "Crab keep you warm"- Okhasan from Joetsu, Niigata told us when she invited my husband and I for lunch. I had tasted crab before but nothing like Japanese home cooked crab. The amazing soft texture of the crab along with slight fishy taste (not too strong though) made them irresistible. The crab was boiled that probably added softness to it. The crab served at this lunch was splendid also because a bit of Japanese sake was poured over the crab that enhanced the taste of it. I am very less confident that I can prepare crab the same way but I have taken memo for the special crab recipe. Waiting for a special occasion to give a try ! 2. Oden- Another winter food that is included in my yummy list is -Oden. Honestly, I have only tried Oden from convenience stores. To some one new to what is Oden- It is a broth/soupy food with boiled eggs, radish, Konyaku. Tofu, Surimi ( ground fish items- like Chikuwa, Ikamaki, Sausage wrapped in Surimi) . Oden is considered a very healthy food as it is mostly boiled items with hot soup made with dashi that can help you beat winter. I have heard that Konyaku is popular among girls in Japan as this is a zero calorie food that makes you full but without you gaining weight. Isn't that awesome? Usually on the order of Oden, they will add you few tiny pouches of mustard that adds rich flavor to the broth. I am not sure if most of the people find Oden appealing because it looks very plain and too simple in appearance; but to me it is too delicious. At least my taste buds can't resist me ordering a combo-bowl.Pic. Courtesy- Flickr 3. Horse Sashimi- I am also sharing something rare I ate in Japan so far, Horse Sashimi, It might sound like Eww..Yuck..for a foreigner who stays away from raw meat items. Even I used to be the same; A little reluctant, a little hesitant to try new food. But lately, I have realized that once you are in a new country and if you don't embrace the local life style you are missing the beauty of being an expat. So I could not dare miss the golden opportunity to try the horse sashimi which is believed to be a rare, delicacy in Japan rather than an everyday food. There are restaurants that prepare it but I had no idea about it and I wouldn't probably have ordered this item if a Japanese friend hadn't mentioned. Once the order arrived on the table, I excitedly I tried it. I disliked the appearance of it because I had a prejudice that it is a raw meat. And, Yes, it looked raw but tasted fine. I remember vividly that it was served with grated ginger and sweet soyu. I am not sure if I will order this food again ; but I don't regret the moment I tried. 4. Natto- Natto is the last but not the least of my favorites here from food in Japan. Natto is a traditional food of Japan made from fermented soy bean. It is very easily available in grocery stores. You add some mustard/ washabi and soyu to the Natto and beat the mixture to produce the slimy sticky strings. To warn, Natto has a very peculiar smell. Don't be upset with me if you try this on my recommendation and dislike the odor of Natto on first try. The chances are high that people find the smell too strong and pungent. Japanese people eat Natto with rice and it is a very healthy protein supplement for your body as it is made of Soyabean. I have a very unique way of earting Natto that Japanese people find very weird. I use Natto as a sprad over my bread and have for breakfast. Wanna try my way??
Babina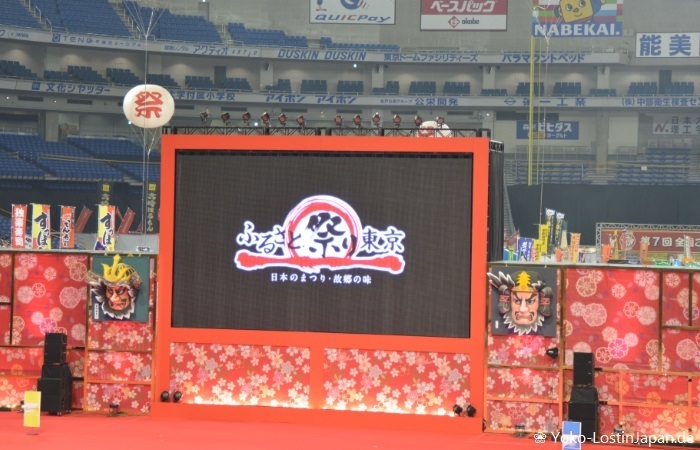 FURUSATO MATSURI - Experience Traditions of all over Japan
Every year in the beginning middle of January a special festival is held in Tokyo. The FURUSATO MATSURI (ふるさと祭り) is a festival about traditional perfomances and food from all over Japan. I visited it last year and want to give you some information. Because the festival is located at Tokyo Dome where is a lot of space for presentation. Inside you will find several stalls selling you a variety of food and drinks from the different Japanese prefectures. You have the chance to try Yakimanju from Takasaki and Oyakodon from Akita at one place – isn't this great? Japanese people love to travel around and eat regional food, that's why food is very important within this event. Another big point are the festivals (matsuri) held in the different areas of Japan. Some of these are present every year and the schedule is changing nearly every day while the event (the reason I visited the festival for two days). You can see a part of famous festivals like the Nebuta Matsuri (ねぶた祭り) in which a colorful lighted float is carried through the stage area including music and dancers. However, also other festivals are presented often connected to dance performances. If you don't have the chance to watch a certain festival at the origin area, maybe you at least can get a feeling of it in Tokyo. My personal highlights are the prefecture mascots meeting up at the festival. Often you need to travel to all these areas to have a chance to meet the mascots - but now you have them all at one place. Be sure they appear only on a few days while the festival. With some of them you even have the chance to take a memorial photo. So, if you come to be in Tokyo around the festival time, I totally recommend going there. The ticket prices around ¥ 1,600 on weekend and ¥ 1,300 on weekdays. There is also an evening ticket for ¥ 1,100 which allows you to enter after 4 p.m., but be sure you gonna miss a part of the program with this. Better visit the Furusato Matsuri on a weekday, because it is a little bit less crowded. The festival is held from 7th to 15th January this year. I made a video about my visit to Furusato Matsuri. You can watch it with English subtitles on YouTube. The video of the second day I visited the festival will follow soon on my YouTube account. For more information you can visit the Official Website (Japanese) or the English Website of the festival. Have you ever been to such events?
YokoLostinJapan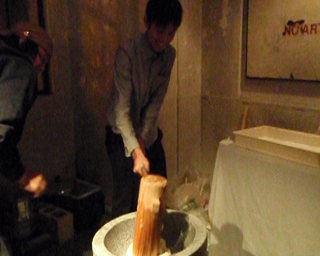 New year`s eve in review
The end of the year is apparently the biggest holiday of the year in Japan. People compare it to the western Christmas, as people go and visit their families and friends, drink, have fun and sing "ashita ga aru". I have had some varied experiences when it comes to New Years in Japan. My first time in Japan, I was in university, I was in a strange country and ready for anything. So naturally I decided to go clubbing. I am not now, nor have I ever been the clubbing type of person, and I have no idea why I decided to go. The alcohol was expensive, the music was loud and I was an hour away from anywhere called home. Despite everything seemingly working against me, I actually had a pretty good time. I got mildly drunk, danced until I got self-conscious and had some deep, meaningless conversations with friends I don`t talk to when I am sober. All in all quite a successful night. I guess one of my biggest culture shocks happened that night too. After the countdown (big screen in the dance-hall and everybody dancing), we went outside to get a bit of fresh air. Right next door, there was another bar or club, but they had this big, wooden bowl and a cartoon-sized hammer just whacking a blob of mochi in the middle of the corridor. I was gaping in awe of this sight. I had never seen anything like this before in my life. So these mochi-people, seeing this foreigner wide-eyed stare, offered the hammer to me and for the first time in my life, I whacked mochi with all my might. And let me tell you, it was wonderful. I have GOT to get me one of these bowls! 2015-2016 was pretty interesting too. There I was with my partner in Osaka. We decided to go to Osaka Castle to witness the countdown light show. We went walking to the park and I thanked multiple deities that someone invented "Kairo", the self-heating bags that you can keep in your pocket or glue to your clothes to keep warm. It was freezing cold, and it did not help that we had to stand outside, waiting for the countdown to begin. So we wait and wait and wait. Finally people start to count down. 5, 4, 3, 2, 1, Yay! Nothing… The normal lights of the castle turn on and life continues as if nothing had happened. No light show, no nothing. It. Was. Cancelled. Oh well, we went to the shrine next to the castle and did the whole "first visit to a shrine of the year" thing. There were people playing drums there and another group of people were giving out free hot soup. You know the feeling when you are really thirsty and finally get to drink a glass of water and it tastes like honey from the heavens? That is exactly what the soup tasted like. We were freezing by that time, so a hot cup of tonkatsu soup was just the right thing to kick start the body back from hibernation and get our good feeling back. We thought about waiting to see the first sunrise of the year. We thought about it for exactly one second before running inside to warm up. This New Year`s eve was a little different. One major difference is that, due to some … family matters … we cannot really celebrate. In Japanese tradition, when a family member passes, you are encouraged not to celebrate anything for a few months afterwards (even up to a year). That means, no shrines, temples, weddings, and no major celebrations. In light of these new circumstances, and looking back at our failures in the last seconds of 2015 what with Osaka Castle not lighting up and all, we did not make the same mistakes again. We refused to be fooled by cancellations and promises of lights when there are none. This time, we acted like the middle-aged couple we aren`t and stayed home. No going out in the freezing cold. No standing in line for 45 minutes to pray for luck and wealth to Toyotomi Hideyoshi, and a definite no to all crowded areas. It was bliss! We stayed home all night watching endless comedy shows on TV and ate cakes. (That doesn`t count as celebrations, right?) Doing that, we managed to relax, save money (since we didn`t take any expensive trips) AND hopefully we gained some holiday weight. Who knows what next year will bring. There are plenty of events and shows in between Christmas and New Year`s eve. Light shows, concerts, dinners with distant family members whose name you conveniently fail to mention because you have no idea what it is. The possibilities are endless. Whatever will happen, one thing will be guaranteed. It will be interesting. It wouldn`t be Japan without a little bit of surprise.
Kasajizo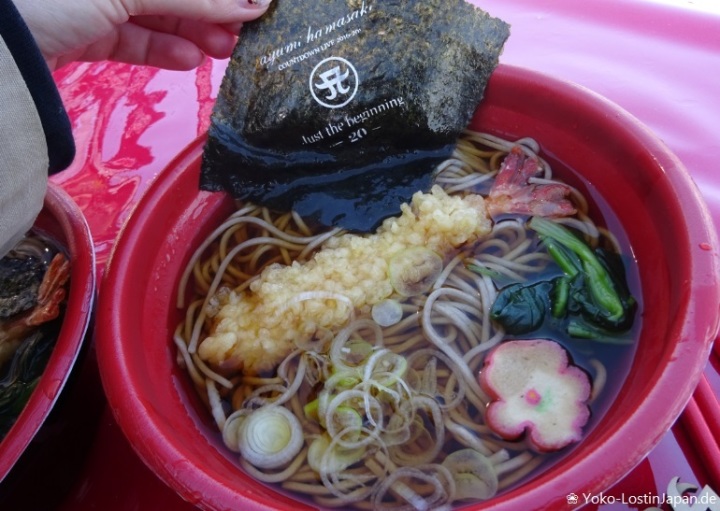 Japanese New Year – between traditions, events and shopping
The beginning of the New Year is celebrated everywhere in the world. And every country has its own traditions. For sure Japan has its special ways to celebrate the beginning of a New Year, too. It's one of the most important times in the year, where a lot of Japanese workers have days off and can spend their time with family. Get to know some of Japan's traditions in my article today. Traditional food around New Year in Japan Do you have special food you always eat around New Year? In my home country Germany lately people come up with making food on raclette grill for New Year's Eve and eating carp on New Year's Day. In Japan you also have some food which belongs to the New Year's time. Starting with Toshikoshi Soba (年越しそば) or also called year-crossing noodle. These buckwheat noodles are likely to be eaten on New Year's Eve and should bring long life as well as health and energy for the upcoming year. The costume and name with this is a bit different from area to area.Also very important food in Japanese New Year is Osechi Ryōri (御節料理) which normally is served in bento-like wooden boxes. The dishes inside the Osechi each have a special meaning. For example: Kuromame (黒豆), simmered black soybeans, are standing for health and sake steamed shrimps go for a long life. Earlier house wives made Osechi Ryori by themselves, however, now it's also common to buy a prepared box at special shops or departments. Countdown Events at New Year's Eve What would be New Year's Eve without an amazing firework? But wait – stop! In Japan – the country famous for their colorful and beautiful fireworks in summer – is exactly like this. When all other countries around the world start the New Year with wonderful artworks in the sky, Japan traditionally starts it in silence. If you want to see a firework on 31st December, it might get hard to find one, but probably you are lucky around Odaiba, the American base in Yokosuka or Tokyo Disneyland. However, for people who don't want to sit at home with their families and watch the famous music program Kōhaku Uta Gassen ( 紅白歌合戦) on TV, there are also some countdown events around the big towns. In Shibuya the famous scramble crossing was closed for cars this time, so people could celebrate around there. Some musicians hold New Year's Eve concerts, just noticing Ayumi Hamasaki who's Countdown Live concerts are sold out every time since more than 10 years. For sure, you also can celebrate into the New Year in theme parks like Tokyo Disneyland or Universal Studios Japan which are opening their doors over night for this special date. Just prepare to get your tickets for this as soon as possible. Another alternative is the Chinatown in Yokohama. You can hear firecrackers blow up the silence, around Kanteibyo Temple lion dancers make their performances and locals sell food and drinks on the street. The first shrine visit of the New Year At Buddhist temples the New Yyear starts with 108 bell rings which are symbol for the 108 human sins in Buddhist belief. With the bell ringing it is believed to get rid of the 108 worldly desires regarding sense and feeling. This process is called Joyanokane (除夜の鐘). The reason you can find big crowds of people at shrines and temples around midnight. Many connect this event with the first shrine visit of the year, which is called Hatsumode (初詣). Normally, you should make your prayers for the New Year within the first two days of January, but still after this time at least famous shrines like the Meiji Jingu are still crowded. It is a good time to get new Omikuji (御神籤), fortune telling papers, which will tell you how the New Year will be going for you. And don't forget to get new Omamori (御守), Japanese amulets which will protect you. Let's go shopping! Hatsuuri and Fukubukuro So, enough traditional things now. Certainly also department stores want to make money around this time. Some shops are still closed on 1st January (for sure, not all), but latest on 2nd January the famous Hatsuuri (初売り) starts. At the so called "first sale" of the year many shops give pretty big discounts. Some other sell Fukubukuro (福袋) which are lucky bags, filled with unknown items but mostly worth twice or three times the money you have spent for them. Many people line up at department stores early in the morning to get started into the New Year with the best bargain. And even more… For sure there are even more Japanese traditions about New Year, but it will get too much to write everything down here. Just saying words like Otoshidama (お年玉), Nengajo (年賀状), mochi making and Kadomatsu (門松). Probably topics for next year. With this, I wish you all a happy New Year! あけましておめでとうございます!Have you ever spend New Year's time in Japan? What are you experiences?
YokoLostinJapan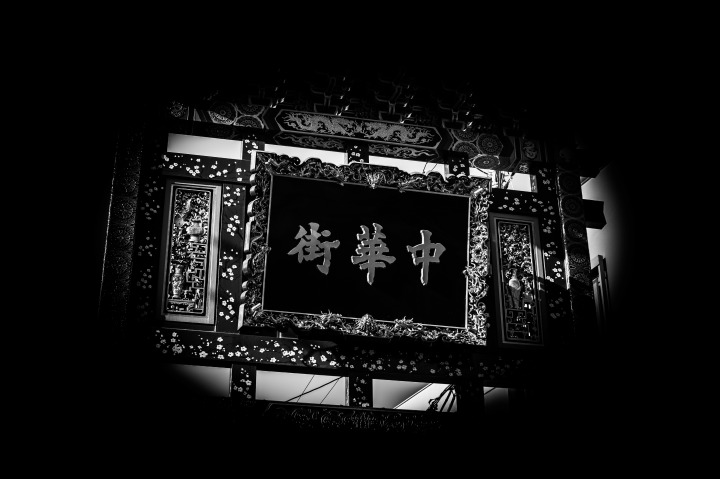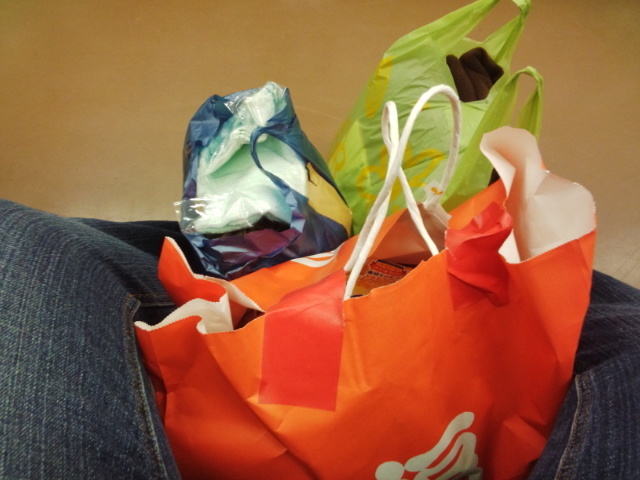 Let's Get Lucky with Fukuburo!
Fukubukuro or "lucky bags" are Japan's answer to getting rid of last year's stock and giving the consumers a steep discount to help expedite the process. You'll see them out as soon as shops open after New Year's Eve ends. In some places, that's just a few hours into the new year. In others, it's January 2nd or 3rd. In any case, the grab bag of old inventory usually comes in a few distinct flavors and price categories. In the stores, you'll usually see a display version of the goods in the bag, so there really aren't any surprises. Bags usually start around 1,000 yen for what is usually at least 2,000 yen worth of goods, but the fancier the retailer, the more expensive the bag options. Many clothing stores only offer options around 5,000 yen and/or 10,000 yen. If you're more into brand name designer goods, these sales might not be your thing as the items you can get for super cheap will also be last year's model or excess stock. If you don't mind being just a little behind the cutting edge, these sales are well worth the time and energy. Fukubukuro can run out quickly, so if you know you want to grab one from a specific store, it is a good idea to go early and get what you want while it is available. While these are major sales days, they are nowhere near as chaotic as Black Friday stateside. We are in Japan after all.This was my haul from Sendai sales-day of 2016. I headed straight to a cloth and craft store where I filled the blue bag with scraps for 500 yen. The green bag is some discounted fleece I bought to make a couch cover. Then there is this lovely red fukubukuro. Unlike most lucky bag buying opportunities, this was unplanned on my part. As I waited in line to buy some lunch-pack sandwiches in front of one of Sendai's department stores, one of the workers brought out a stack of these bags. There might have been around 50 of them in the cart the guy was pulling, but within minutes of him placing the load next to the line of consumers waiting to check-out, every single one was gone. There was no display in this case, so I wasn't sure what I was getting into, but I was willing to take the bet that whatever was inside was well worth my 1,000 yen. I was not disappointed. All of that for 1000 yen. Mostly snacks, candy, and cup noodles, sure. Also, under the candy you'll see a warm pair of fuzzy red socks with white polka dots which were left over from some coca-cola campaign, according to the package. I think the white envelopes contained towels of some sort, but as it has been a year, I'm not entirely sure. Nowadays you can find a lot of information about these sales online before you go to the stores. Just search for the local shopping mall online and you can find a list of participating stores and deals on the website. For instance, this is the deal I hope to take advantage of tomorrow: 5 pairs of kids Sanrio socks for 1000yen. A good deal if you have a small child who is occasionally obsessed with Hello Kitty, I'd say. In addition to the fukubukuro, other sales are also a big deal on the first few days of the year. Check out your local retailers for their sales information. One national chain that I usually spend at least 2,000 yen at around the first of the year is Mister Donut. If you're a fan of donuts, it's usually a good call. In previous years, the 2,000 yen fukubukuro from Mister Donut has included 20 donut coupons (good for one donut each at any point before March of the new year) in addition to an article of service-ware (glass, plate, or mug in different years), a calendar, and a towel or blanket. I may be forgetting some additional elements, but that doesn't stop it from being a good deal if you like donuts and eat more than 20 donuts in 3 months. My family does. Keep in mind that while Japan's sales days are not nearly as rambunctious as those in some other countries, the shopping experience can still be difficult, exhausting, and even frustrating. If you too are planning to brave the crowds for the chance to get a bargain, remember to take care of yourself. Avoid getting hangry (hungry-angry) by eating at least a little something before you head out and don't be afraid to take a break when you need to. If you have small children, leave them with a trusted sitter or keep a close eye on them. Make sure they have what they need, too (a juice box, a snack, a potty break, whatever) as you make your way through the crowds. So what lucky bags are you buying? Which stores offer the best bargains for you?Oh, and Happy New Year!
JTsuzuki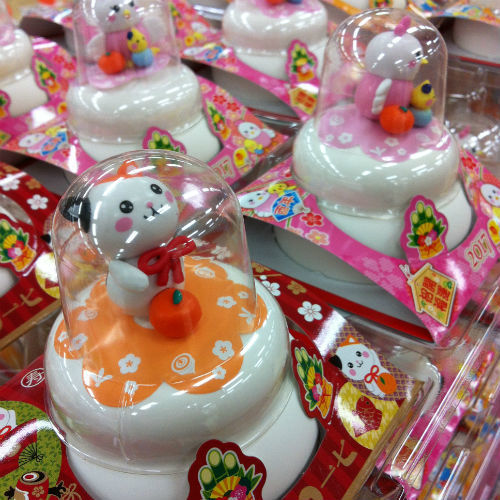 Why do we eat Osechi for the new year?
Now that we have refrigerators and a lot of places are open around the new year, there isn't a huge necessity for osechi, the traditional new year food in Japan. It's eaten for the first few days of the year, sort of as a break from cooking for the usual chef, but translating into tons of prep work instead. I've heard the new year season is taxing for housewives in Japan – they often host friends and family and have to keep the home tidy and make sure everyone is fed. Meanwhile everyone is at home enjoying some time off and making a mess. Traditionally the new year was supposed to be a break from using the stove for a few days, but I welcome the heat from the fire this time of year.I haven't been able to try all the different foods commonly eaten on the first few days of the year, but they each have some sort of meaning - the reason why they are lucky to eat for the start of the year. Here I've listed all of the osechi foods I can find out about, sorted into the reasons they are eaten.As a wish for children: Because it sounds like generations, daidai is a type of small tangerine which we can often see on top of two round mochi (kagami mochi) during the new year season. These are sold everywhere in simple versions or super fancy versions, and I think most people just use whatever mikan they have handy. A lot of the store bought ones have a plastic daidai. The Kagami mochi (mirror rice cakes) are mostly decorative. Kazunoko sounds like number and child, meaning a wish for several children. It's yellow herring roe, similar to the pink-red mentaiko. I guess roe is eggs, so it's sort of fitting for symbolizing offspring. Not super interested to taste this one. Sato imo or taro roots symbolize children because there are so many from each plant. As a wish for a long life: This might start with the toshi-koshi soba usually eaten Before midnight on new year's eve. Some people say the long soba noodles symbolize longevity, but some say they are simply easy to prepare when the cook in the family is already busy making several osechi dishes to prepare for the new year. Soba is tasty, nothing wrong with that. Ebi is shrimp, and it's supposed to look like an elderly grandpa, bent over, with a long beard – meaning he's lived a long life. Doesn't make it sound tasty. Hoshigaki is dried persimmon, a sweet food eaten in winter. It is said to mean longevity because the skin looks wrinkled like an elderly persons. As a wish for financial success: Dried sardines (niboshi or tazukuri) are said to mean a good harvest, which is related to success or provision. They are boiled in soy sauce, although they can be eaten in crunchy form. Nishiki Tamago is an egg dish made from boiled eggs with the white and yolk separated, then prepared ad steamed into a shape. When the egg white and yolk are separated, they appear gold and white, representing gold and silver. An obvious reference to wealth. Kuri kinton is a dumpling made with chestnuts and sweet potatoes, and as kin sounds like gold, it's eaten for good finances. Dumplings also look like tiny coin purses. As a wish for health: Kuromame, or black soybeans, are a tasty side dish called nimono, one of the more traditional types of osechi. They are boiled with soy sauce and sugar or mirin, and usually sprinkled with sesame seeds. I heard mame (bean) sounds like hard work and good health, but am not sure what word that's referring to. Gobou (burdock root) is also eaten for good health and good harvest. I know it's a very healthy plant, but didn't know it represents a crane (another symbol of a good year). Kinpira gobou is a common dish made with gobou, and kin sounds like gold, so that should be good. Because it sounds fancy: Yorokobu (joy) sounds like kombu, I guess. Kombu is a type of seaweed commonly used to make dashi, but it can be eaten as a cooked vegetable too of course. They are usually found in little bundles in osechi dishes. A commonly boiled fish (but also sashimi), tai (sea bream) sounds like Medatai (omedetou). I'm sure you're heard 'omedetou gozaimasu' but not sure if it's made you think of a fish. Because it looks like something else: Kamaboko is a fish cake formed into a half-tube, then sliced into half circle shapes. It is usually pink (red) and white, like Japan's flag, so it represents the rising sun (which we commonly watch on the first day of the year and call hatsuhinode). Datemaki is a sweet omelette cooked with shrimp or fish paste and rolled up (sort of like yaki tamgo). It supposedly looks like a scroll (more like a comfy sleeping bag?), so it's meaning is good culture and education. Vinegar lotus root, or subasu (su is vinegar and basu comes from hasu, the word for the lotus plant that the root, or renkon comes from), means we can see the future clearly, because of the holes in the roots. Some people just make a kinpira or nimono from renkon, maybe because sunomono dishes are more summer feeling. Nontraditional osechi! I haven't seen much besides the sweets versions, but there are many nontraditional osechi to be found these days. If Pokemon osechi or all meat osechi is more your style, you can get some ideas by reading this article: http://en.rocketnews24.com/2014/12/19/six-non-traditional-osechi-new-years-meals-in-japan/
helloalissa