USER BLOG
Join the best expat community of Japan. Now!
Share your Japan experience

Create blogs/Join the Q&A

Earn points and get rewards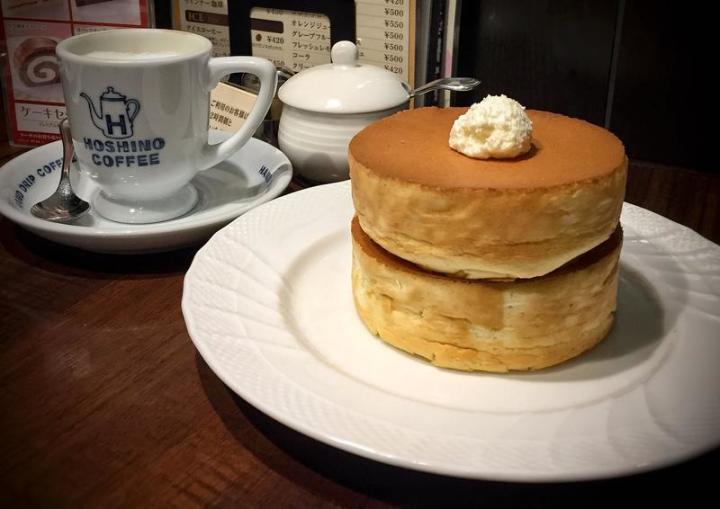 Saturday morning coffee and pancakes
Going out for breakfast on weekends is something I love doing - but a lot of places here in Japan aren't open all that early, making it hard to get out and start your day off right! One place locally that I love to visit is Hoshino Coffee. My local store opens at 8am on a Saturday, so it's the perfect spot to grab a bite to eat before getting started with weekend errands and chores. And what better way to fuel up than with some delicious pancakes?! Their souffle style pancakes are my favorite, and often they have seasonal variations of them too (for instance, when it was strawberry season they had an amazing strawberry variety!)Since Hoshino is a chain, you can find them in a lot of places, whether you're here in Japan as a tourist or you're living here. Either way, their food is great, their prices are reasonable, and if you have kids they are also very child friendly. If you like delicious pancakes and need your caffeine fix to get your day started, I'd recommend stopping into one of their locations!
genkidesu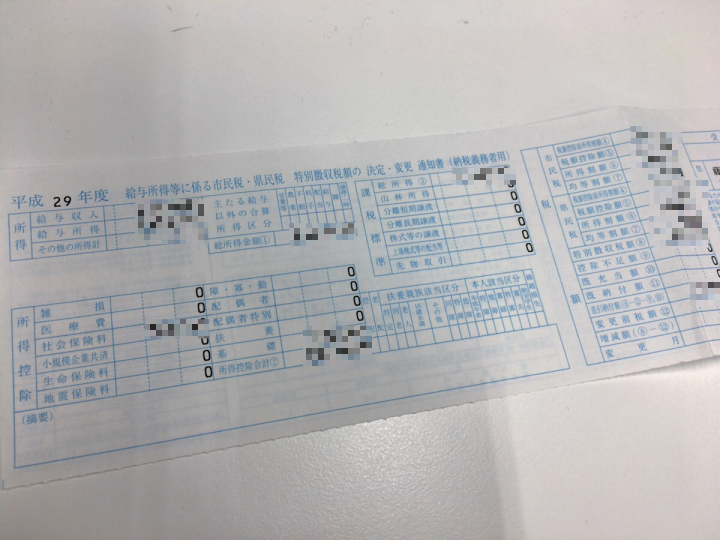 Japanese Tax Deduction Part 2
If you read the first part of this tax deduction blog and follow the instruction you should get a notification slip about now from the local government office. This slip confirm the deduced amount for each month.Last December, I pay 40,000 yen 'Furusato Tax' and get all the gifts around March, on top of that this upcoming tax year I will get 38,000 yen deduction. All the gifts are great! I got 2 kg of A5 beef steak, 6 unagi and a box of sausage. Good luck and follow my blog :)
KevinC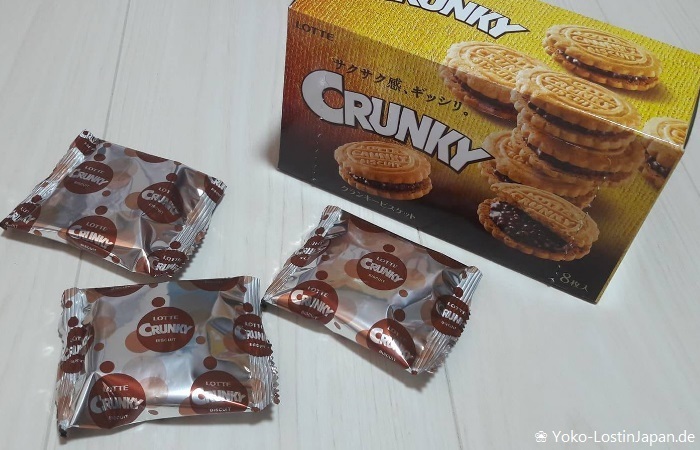 Japan Food Adventure: Crunky Biscuit
I'm a big fan of the Crunky Chrunch Chocolate bar from Lotte. I love the chocolate itself and especially the malt puff inside. Luckily, they are releasing more and more chocolate of this style. Lately I found some chocolate cookies I couldn't resist buying. Lotte Crunky Biscuit mainly is a biscuit sandwich consisting of two cookies and and crunky chocolate in the middle. The cookies are very crunchy and delicious and they build a wonderful combination with the chocolate. I am really in love them and often need to eat a second one right after I had one. The box comes with eight individually wrapped cookies, so it is very useful for to go and a nice snack if you are a little hungry. I will definitely buy it again, when I see it in the supermarket.
YokoLostinJapan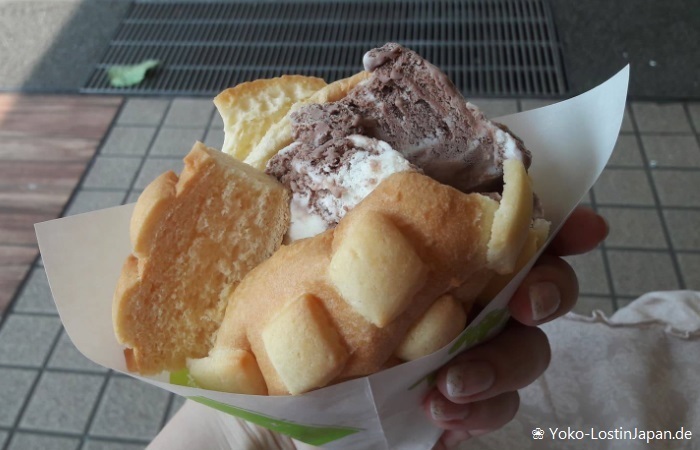 Japan Food Adventure: Melonpan Ice
I already heard about Melonpan Ice in the internet a while ago, but when I went to work last week I suddenly walked by one of the recommended shops. It is called Sekai de Nibanme ni Oishii Yakitate Melonpan Ice (世界で2番めにおいしい焼きたてメロンパンアイス), meaning The second best Melonpan Ice in the World. The name is honoring respect to the backer the shop owner learned backing melonpan from. So, as the name says, the shop is offering melonpan filled with icecream. A great combination in my opinion. At the shop in Akishima, which I visited, they had eight different icecream sorts, some even including fruits. They cost around 390 yen to 450 yen. You also can buy normal melonpan for 190 yen, or get melonpan sets in a souvenir box. There are shops in Kanto region in Shibuya, Akishima and Yokohama, but you also can find it at some places around Japan. Take a look on the official website with all addresses, opening times and pictures. The melonpan ice I ate was crunchy and warm. The ice is melting quickly, so you shouldn't spend too much time with it. I had a choco-vanilla ice and it was really delicious. I want to try out more sorts in the future. I'm thinking to introduce some food I found in Japan here from time to time. I hope you will like it!
YokoLostinJapan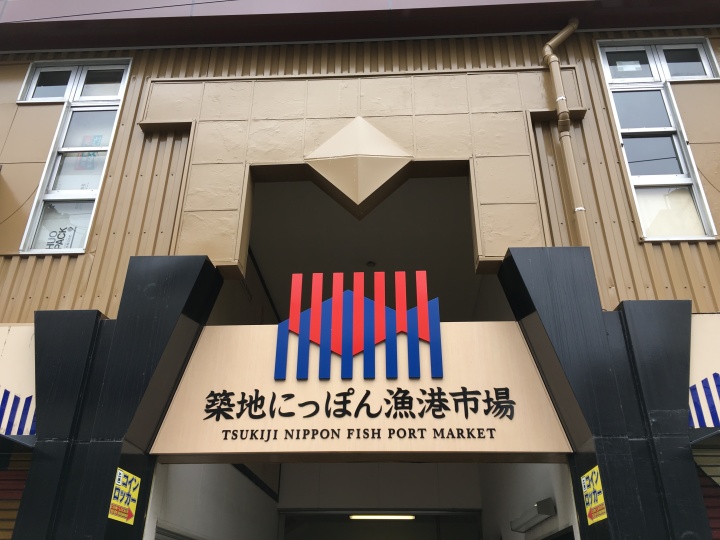 Tsukiji Nippon Fish Port Market (築地にっぽん漁港市場)
"Tsukiji Nippon Fish Port Market has basically two main parts, the Inner Market where wholesale deals and processing of fishes takes place and the outer market (jōgai-shijō) where you can find retail shops for kitchen wares, groceries, seafoods and many restaurants." (Wikipedia).Ok, this is what I experienced in this market. I am not a fan of sushi and sashimi because for me cooked food is still the best. But I think this market makes the difference. Sashimi here is very fresh, as in you can witness how they will slice the parts of the fish to turn it into delicious sushi/sashimi. The price is reasonable for some delicious food, not bad at all. If you are in Japan, don't miss the chance in tasting this mouthwatering food because this one is exceptional! Aside from the delicious sushi/sashimi, you can also try out some noodles around the street. Pictures below are captured in the outer market.1. The Entance. Nice view from the outside.2.Who wants sea urchins? Well I don't love sea urchins, especially when I am enjoying myself at the beach and suddenly an urchin stings you and forget how to relax for the day. Its payback time! You can eat some urchins here for a reasonable price. Taste was good. 8/103. Everyone loves lobsters! Try them! If you do come here to the Tsukiji fish market make sure to prepare your stomach, because it'll be your CHEATDAY!4. "Hey there, are you enjoying yourself?" Yeah, I know right, it's tasty and delicious. Fresh from the market, then eat! No additional preservatives added. 100% fresh! Overall I enjoyed visiting this place, trying out some raw food, and some strange food as well, in order to experience how to eat this food in Tsukiji market. Even though I typically don't eat much of these kinds of foods, I still found this experience unique and awesome. For sashimi lovers, Tsukiji must be the perfect place to taste authentic sashimi from Japan. Even if you really aren't interested in trying this kind of food, this is a place anyway as admission is free and there's a lot of things to window shop and buy, like Japanese kitchen 'tools'. Access is easy using public transportation because the market is just above the Tsukiji Shijo Station on the Oedo Subway Line.If you are coming from Tokyo Station take the Marunouchi Subway Line from Tokyo Station to Ginza, and from Ginza change your line to the Hibiya Subway Line to reach Tsukiji Station.If coming from Shinjuku Station, take the Oedo Subway Line from Shinjuku Station to Tsukiji Shijo Station.The closest JR Line station is Shimbashi, from there you can walk to the Tsukiji market in about 12-15 minutes.Reminder:Visitors/tourists are not allowed into the inner market (wholesale area) during peak business activities (before 10 in the morning) so as to avoid interference with the workers and potential accidents / unnecessary events. After these peak hours though you are free to roam around the area and capture those moments that will make this trip complete.
Aeon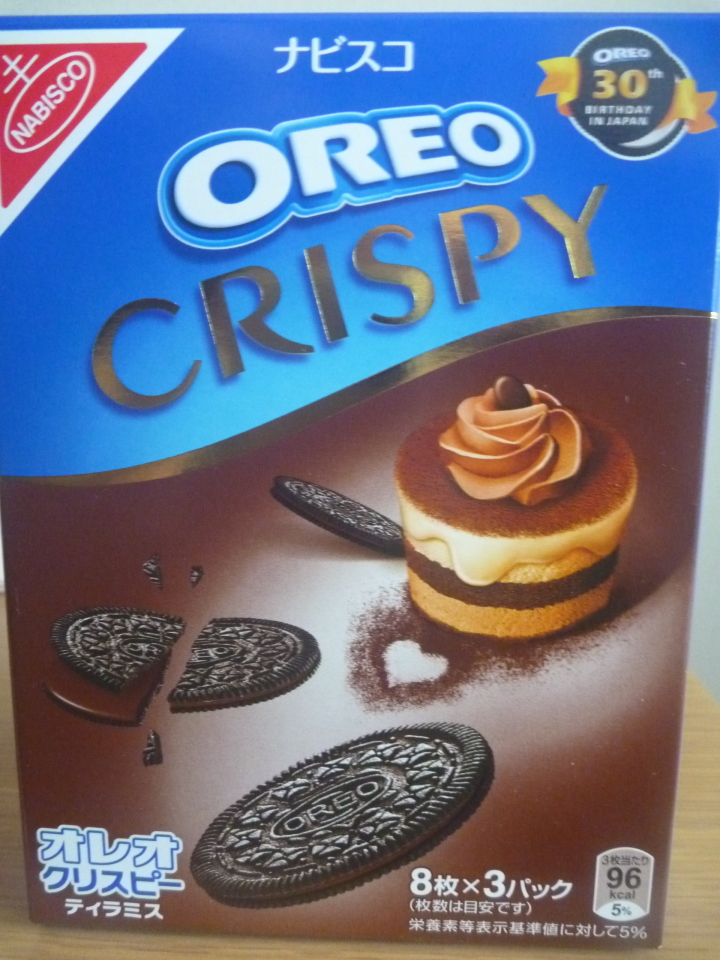 Fancy Some Fancy Oreos?
One of the perks of living in Japan is all the weird snacks we get here that are a spin off of familiar snacks, but they aren't available back home. It's not the healthiest of hobbies, but I'm often curious about these when I'm snack shopping. Sometimes they're so good I wish they weren't seasonal or hard to find.Today was one of those days where I didn't want to do anything at all, including eating any of the usual snacks. I was in that only-a-pet-store-will-cheer-me-up mood on the way out of the house. Anyway, at a quick stop to the best snack store in the area, I found these beauties.Crispy Oreos in Tiramisu flavor, sure I'll try that. Next to them was an empty space labeled Crispy Oreo Vanilla Mouse. Not so interested but hey they're out anyway. It says, "Oreo 30th Birthday in Japan," maybe the reason for the fancy flavors?These are quite thin wafers compared with the usual, plus the filling is thin. But it's yummy, which is what counts!The box contains three packs of eight cookies, and at the super cheap place where I found them, were around 170 yen.The 'normal' Oreos (which includes chocolate and strawberry flavored filling) are only slightly less for a similar size box.
helloalissa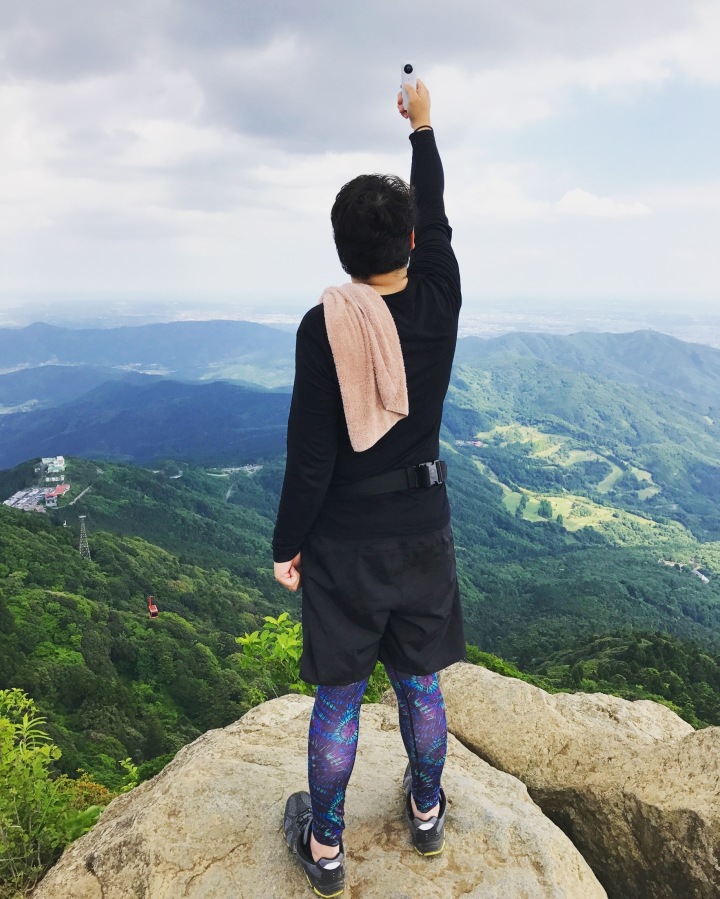 Mount Tsukuba Ibaraki ken
It's not one ordinary trail hike 2hours for those who have mastered the trail but for first timers like myself, It took me more than 3hours to get to the top of the mountain. Mount Tsukuba is divided into Two parts the Female (女体山) and Male (男体山) mountain which will surely capture your heart.The trail starts at the foot of the mountain actually from a big shrine, from there you could go up by either "rope way" which will lead you to the female part of the mountain or a "cable car" which will bring you closer to the male part of the mountain but either way it will not bring out that "mountaineer" in you. The best way to enjoy is to walk your way up and experience heart pounding, non stop sweating, and muscle cramping part of the hike so you could really feel that emotional moment when you arrive at the top. There are food stalls and souvenir shops at the top and you could dine in a 360 degree rotating restaurant which will give you a magnificent view of the Cities. After a power snack we then explored the male part of the mountain,it's a bit high and steep but the view was great after which we moved towards the female part of the mountain and there I was magnified and I was in awe with the view and every inch of pain in my body faded away. I will be back sometime soon.
wram