USER BLOG
Join the best expat community of Japan. Now!
Share your Japan experience

Create blogs/Join the Q&A

Earn points and get rewards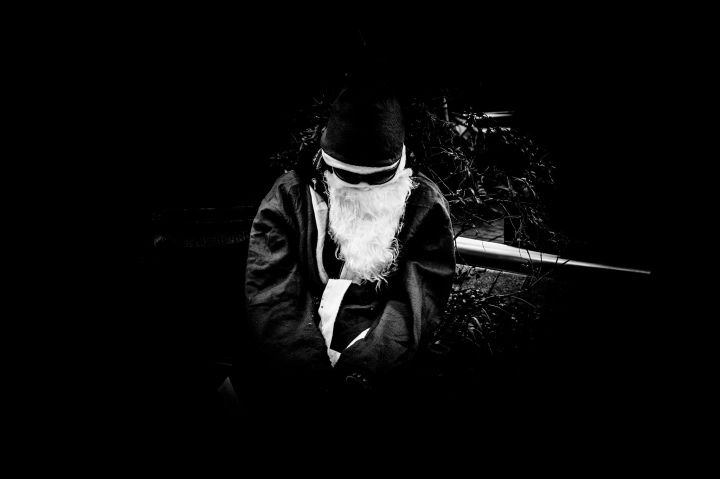 Moshi Moshi Nippon Festival 2016
On the last weekend of November the Moshi Moshi Nippon Festival 2016 was held at the Tokyo Metropolitan Gymnasium (Tokyo Taiikukan, 東京体育館). There you could experience some of Japanese pop-culture and some traditional Japan. And most of all: the entry is free for all foreigners!!The event was held for public on Saturday and Sunday. On both days there were music acts, Saturday was a little bit more exclusive with some Japanese models. However, I went there on Sunday to see the performance of famous Kyary Pamyu Pamyu at the evening. A list of the complete line-up and the timetable you can find on the Moshi Moshi Nippon website.Already outside of the Tokyo Taiikukan you could find a lot of stuff. They had a food area with different food to try out. Surely, the prices were not really cheap. Some of the sponsors had information booths. On a small stage DJs and girlgroups were performing. You had the chance to climb on two robots of Shinjuku's Robot Restaurant which were exhibited there. Also Mari Car was there, which makes it possible to go through Tokyo by go-kart costumized as Super Mario characters. At the booth you could take photos inside costumes or reserve a go-kart tour.But let's take a look inside the hall. First you have to get your wristband which allows you to go in and outside as often as you want. As foreigner you could register before online and just needed to show a QR code at reception. Or you simply fill out a form with your data at the venue. Japanese have to buy a ticket for ¥ 2,990 at the ticket counter.Inside you could experience a lot of things. Getting dressed into a kimono or lolita dress and taking photos or making some special origami and so on. I especially liked the Oiran - a beautiful Japanese courtesan. Taking photos at some booths and uploading it to your SNS account made you get some stuff for free like a printed version of the photo or small goods. At kawaii room you got a bag with Japanese beauty products after filling out a survey. You also could try flying a drone or play Resident Evil with VR. All was pretty interesting.While not so many people were around in the afternoon, it got pretty crowded at the evening when performances of CAPSULE and KYARY PAMYU PAMYU were held. Many fans went there and enjoyed the short shows which lasted around 25 minutes each.Because the event welcomes many foreigners at nearly every booth at least one staff spoke English. Some bilingual stuff were also walking around the venue. You can get a lot stuff for free from the sponsors, so we ended up with Aeon x Gudetama shopping bags, vegetarian instant ramen, a lot of stickers and even some discount coupons we can use in the future.The festival was held third time now and will probably take place again next year. So if you are in Japan at the end of November, don't miss it. You can get a lot of stuff for free!!
YokoLostinJapan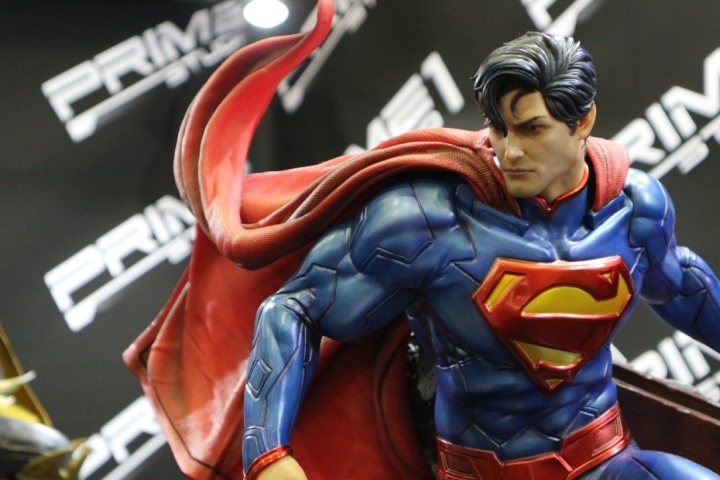 Tokyo Comic Con 2016: Cosplay and kit in images
Tokyo Comic Con 2016 wrapped up today after it's weekend residence at Makuhari Messe International Exhibition Hall, Chiba. This year was the first Tokyo Comic Con, the brain child of Tokyo Comic Convention Committee Chairman Mitsuaki Munegumi, who spotted a need to quench the thirst for American comic books and Hollywood produced movies amongst Japanese readers and enthusiasts. Stars at Tokyo Comic Con included a 93-year-old Stan Lee, the man who helped bring into our live's comic book legends like Spider-Man, Iron Man, Hulk, X-Men ... a staggering list, basically. Jeremy Renner (the dude from Hurt Locker) was also floating around somewhere, presumably on the back of his character Hawkeye in the Avengers movies. Those who like their sci-fi of a older vintage would have enjoyed the prospect of meeting Lance Henriksen who played the android Bishop in Aliens.When you hear or read the noun phrase 'comic con', those in the relative know will likely think of the San Diego Comic-Con (with a hyphen). By all accounts, Tokyo Comic Con cannot compare its Californian counter part in size or scale, nor is it as big, noisy, and sexy as the Tokyo Game Show. But it's still a lot of fun.The first Tokyo Comic Con laid out it's stall early doors; as soon as you entered the DeLorean time machine from Back to the Future, and KITT from Knight Rider lay in wait, and you knew that American productions were ruling the roost at this convention. The Stan Lee influence was best reflected in the number of Spider-Man cosplayers wandering among the booths. Batman, The Joker, and Stormtroopers (along with other Star Wars characters), were also well represented by the delightfully bonkers cosplayers in attendance on the Sunday.A lot of the booths at Tokyo Comic Con displayed/sold models of super hero mainstays. Some of the detail that goes into these things is staggering. As are some of the prices they were selling for (this blogger didn't see much money changing hands other than at the official Tokyo Comic Con souvenir area). But whilst most models seemed to be aimed at collectors, there were plenty of 'cute' versions of Spider-Man et al going for far more accessible prices. There were a couple of spaces at Tokyo Comic Con for cosplayers to pose and for regular visitors to take photos. It probably doesn't need to be said, but the visitors with the best photography kit were the otaku, and they weren't really interested in the dudes dressed as Spider-Man. At the other end of the scale, plenty of giddy tourists were bouncing off the walls in the their attempts to take a selfie with the maddest/cutest cosplayers they could latch onto. Video game, and soon-to-be movie, Assassin's Creed had a pretty big presence at Tokyo Comic Con, as did Japanese staple Biohazard (Resident Evil to everyone else). Star Wars fans also had plenty to get their teeth into, including the chance to mess around with some lightsabers, debate about whether or not to pick a very smart looking 'coffee table' book, and ogle models/figures that basically most of us can't justify buying. This blogger enjoyed the chance at Tokyo Comic Con to check out props and replicas from movies which included some bit and bobs from the Alien and Predator stories.As the for the sex-sells (or sex-increases-the-chance-that-you'll-go-home-with-our-flyers) ethos that you can find at, say, the Tokyo Game Show or any exhibit that involves cars/motorbikes, well it was at Tokyo Comic Con, too, just less of it. With all the fantastic cosplayers wandering around, it seemed a bit pointless and boring anyway. Enough of the words and on to the pictures. Here are images taken by me of cosplayers and kit at Tokyo Comic Con 2016.Toys, props, originals, and replicasIron Man outside the Hot Toys boothGodzilla seems to have a goofy grin from this angle.T-800 (Terminator) gets a change of look with the lights.DeLorean (Back to the Future)KITT (Knight Rider)CooProps use the original moulds to recreate props from classic movies like Predator and the Alien franchise. Some of the models/figures from Prime Studio 1 drew a lot of attention from both fans and regular visitors. The attention to detail is quite frankly jaw dropping. The Pop collection of toys from Funko do a sterling job of blending 'cool' and 'cute'.Tokyo Comic Con CosplayAs I said earlier, there were two 'cosplay' zones at Tokyo Comic Con, as well as cosplayers walking between booths, contests, and special events/photo session organized by exhibitors. There had been a bit of furore online about a decision by organizers to prevent males dressing up as females for the purposes of cosplay at this convention. I can't remember what became of this bizarre decision, but I don't recall seeing any 'crossdressing' cosplayers (on the male side) which might have been to the detriment of the spectacle. I don't know.Data storage device producer drobo organized a cosplay session on the Sunday.There were plenty of Star Wars cosplayers to spot Tokyo Comic Con.This blogger arrived at Tokyo Comic Con early afternoon on the Sunday. Given the swarms of people pouring out of Kaihimmakuhari Station I had that sinking feeling that getting into the convention was going to be a major hassle. It wasn't, and it wasn't that crowded around the booths either. I got my 'ticket on the day' within about 5 mins (2,000 yen) and after security had a cursory look inside my bag, I was in amongst the action. There's a bit a food court in there, and when you exit you get a stamp on the hand that'll let you back in again. Website (Japanese): http://tokyocomiccon.jp/
Tomuu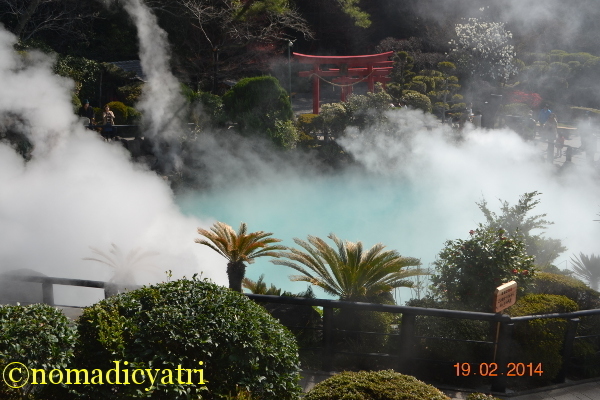 Enter the hell , feel like heaven #nomadicyatri
Jigoku Meguri (Roughly called hells of Beppu) of beppu are center attraction point in Oita and attracts domestic as well as international visitors, all year around. These are basically hot-springs for viewing rather than bathing in it. You can find many natural hot spring(Onsen) in the city.Basically 6 hells are located in the same place known as Kannawa district and remaining 2 are in Shibaseki district which are 20 minutes away(2 Miles in distance) from each other.I have been there from Matsuyama and entered in the city through ferry on Oita port. As compared to Matsuyama or Tokyo city is not having enough local train network to move around city, so we preferred to take rental car and did one trip around the city.Transport Note: Local train network is not strong but public buses are quite good and frequent. If you do not have driving license then do not hesitate to go ahead with public transport. You can book tour too via tourist information centre at Beppu station.Types of hell1-Sea Hell (海地獄 ⇔ Umi Jigoku): This one is my favourite and is completely blue like ocean which make its name sea hell. This is my personal recommendation, you must visit this among all hells. There is a big pond near by entrance and have many lotuses with are of specific type namely Victoria. Victoria leaves are big enough to hold weight of small kid(You can see picture board with kids sitting on leaf). Do not forget to have look around greenhouse which has multiple variety of lotuses and orchids.2-Shaven Head Hell (鬼石坊主地獄 ⇔ Oniishibozu Jigoku): This name originated from the grey mud bubbles in pond which looks like head of a monk. If you are tired and want to give an extra time to this hell you can sit around the place and enjoy footbath next to it.3-Cooking Pot Hell (かまど地獄 ⇔ Kamado Jigoku): This hell is easy to identify with red color demon mascot on top. There are several smaller boiling ponds scattered here and there and again if you have time then enjoy footbath with eating onsen tamago(boiled egg direct from onsen water).4- Demon Mountain Hell(鬼山地獄 ⇔ Oniyama Jigoku: Place is well known as crocodile hell.It is home of many crocodiles and alligators.What I heard from the instructor is that temperature of this hell (Normal hot water) is perfect for their breeding conditions.This hell is bit scary due to giant crocodiles.5- Mountain Hell (山地獄 ⇔ Yama Jigoku): This is situated in hill and you may pass this hell as I personally feel it is less attractive than others, but if you love animals this is the place for you to enjoy small Zoo next to hell.6- White Pond Hell (白池地獄 ⇔ Shirake Jigoku): Its names symbolizes white but it's a kind of pale blue(or somewhere milky too) water pond with rocks in the middle of it. You can enjoy a little garden which is along the hell pond.7-Blood Pond Hell (血の池地獄 ⇔ Chinoike Jigoku": This hell is located 2 miles away from above hells. Its name resemble the color of water and its complete dark red. The way I recommended you "Sea hell", I will recommend this one too and it's worth to take bus ride or do self driving(15 minutes). At the exist of hell there is one souvenir shop where you can enjoy shopping for your beloved ones and buy something to make remember this place.8-. Waterspout Hell (龍巻地獄 ⇔ Tatsumaki Jigoku): The last hell of your visit and it's next to "Blood pond" hell. This hell has a geyser which erupts in every 30 minutes to the height around 50 meters.There is a place where you can sit with other people and wait for it show in every 30 minutes, so mind timing to visit this hell(Show and wait timings are written at the entrance).Transport from Tokyo: You can use LCC Jet Star to Oita airport or you can use shinkansen upto hakata followed by local train to JR Beppu.Official website: For more detail information you can visit official website of Jigoku MeguriFee and business hours: Each hell you can enjoy with the amount of 400¥ and if you are willing to visit all the hells then you can buy full package around 2000¥. All the hells are operating throughout the week from 08:00 to 17:00.I had wonderful time in Oita and hope others will have same experience too, city is very beautiful and surrounded by multiple attraction around the city.Do not forget to visit me at @nomadicyatriSpecial Note: Do not forget to visit Beppu beach sand bath, Lake shidaka ko and Beppu ropeway to surumi mountain to have panoramic view of the city.
Cookievagabond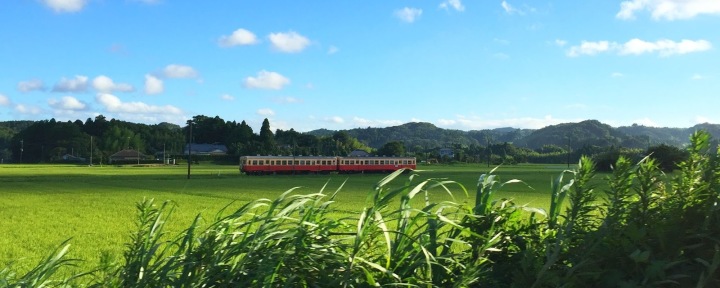 10 things to know about living in Japan
I´ve been living in japan for a few years and there are still many new things which I learn and experience every day. Living in a different culture often means many differences to your own country but also many new experiences. 1. RulesFirst off it is very recommended to follow the rules in Japan. Walking on the correct side of the escalator, standing in the line of subway or just about the right greetings with co-workers. Especially in big cities where many people are living together it is important to follow the rules, otherwise everything will end in a big mess. If you don´t know what is right, just check what the others are doing and do the same.2. ConnectionsWhen you are just arriving in Japan and you don´t know anybody it is very important to meet new people and make connections at your workplace and also for your private life. Especially in Japan, good connections can open you many doors. Also it is very important for the mental health, otherwise you will have depression very soon. 3. Be always kindBe always kind to the people around you. Don´t show that you are in a bad mood or have an other opinion. In Japan it is very rude to show very direct your opinion. Try to show always your positive side and don´t be negative. The people around you will appreciate that.4. TravelingTo travel around Japan is very easy and safe. I used to travel often alone around the country and never felt unsafe. Especially people in the countryside are very kind and helpful and the very good transportation system ((by Bus, Car, Train, Airplane, Ferry)) makes it very easy to travel around. Even if you can not understand Japanese you will always find somebody who can help you and sometimes they even guide you to your destination.5. You will always be the foreignerEven living a long time in Japan, people will always see you as a foreigner. It happens very often, that people talk to you in English even when you speak Japanese to them. This can be very frustrating but never give up! Also in the countryside it is rare to see foreigners, that´s why people are very curious and stare at you or will ask you many questions. 6. Public holidaysJapan has many amazing holidays and festivals. I really love those days. There is really a day for everything! Like the day of sport or the day of mountain. But usually nobody celebrates these days, moreover people rest at home or enjoy a day off. The opposite are festivals, for example tanabata (star festival) or hinamatsuri (girls/dolls festival), which are big events with many traditions. Try out as many events as you can, it is a lot of fun!7. Zentral heating & Air ConditionerThere is no central heating in Japan except in the northern parts. So, please take care to always stay warm with many clothes, blankets and other heating supplies like heating carpet, kotatsu (table over an electric heater) or heattech clothes. Japan can be very cold in winter and the air is very dry. On the other side in summer it is very hot but all buildings and transportation have air conditioner but they are often too cold, so it is better to always carry a sweater with you. 8. ChildraisingThe first time I came to Japan, I was very confused to see little kids staying up late outside and it seems to be so normal. Especially kids who already attend school have to study a lot in Japan and often go to afterschools or cram schools which will end sometimes very late in the evening. Usually school and work starts late (around 9 h) in Japan, comparing to my country, that means that everything also ends late. 9. Amazing Delivery ServiceSince living in Japan I really love the post service here. You will always get your packages on time. They even come late in the evening, if you ask them. It is very great that you can let packages deliver for a specific time without paying an extra fee. Even if you need to send something inside Japan, they will come to your house and pick up the package without any extra cost. For sending overseas you can use one of the 24 h post offices which you can find in many areas.10. LanguageNumber ten should be also number one. The most important thing is to learn the language. It is very hard to live in another country without speaking the language. Without Japanese it is very difficult to find a good job, rent an apartment or just open a bank account. You will need Japanese all the time in your daily life. English is not that popular and most of the people cannot understand or speak it.
Crazydeath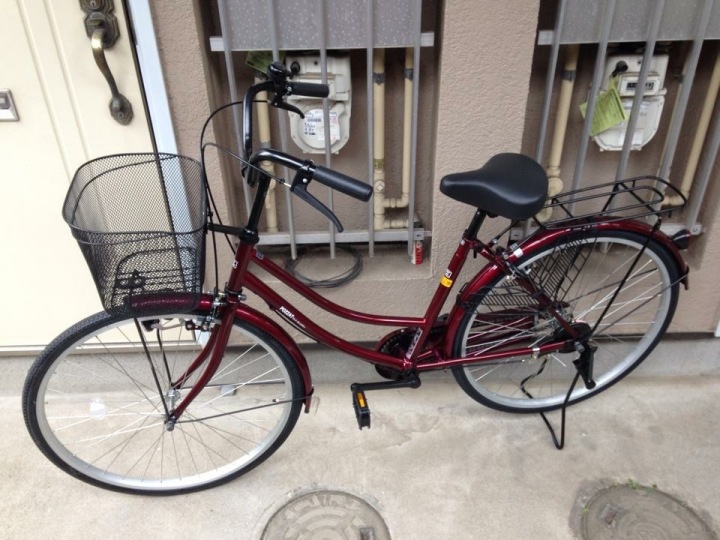 The Good, The Bad and the Ugly Ways to Live in Japan (The Bad)
So we looked at the good ways to live in Japan in the last article. Now it is time for the bad.10) CyclingActually, cycling is a great way to get around Japan as it beats the overcrowded commuter trains that they have here. However, it makes the bad list for a few reasons. The first reason is that all bikes in Japan must have a number plate and be registered to cycle on the road. So the system itself is not a bad idea. It can make your bike easier to track, if it gets stolen. The downside is that the paperwork is all in kanji, and it is not easy kanji either. If you are on your own buying a bike, then you may struggle with the registration details.The problem with owning a bike here is where do you park it when you are out and about. There are a lot of signs up over the city saying you can't park here or there, and there are parking lots for your bicycle. However, Japan has a bike over population issue that can make it very difficult for you to park your bike. It has become so much of a problem that they have been considering the possibility of building underground parking lots too.Cycling can be increasingly frustrating. Japan have a 'strict' cycling law. However, they have no cycling on the pavement system. It is a cycle and hope that you don't crash into anybody system. There are allocated cycling and predestination spots, but nobody follows them making the risk of an accident a lot higher.Another common thing to see recently is cyclist playing Pokémon Go whilst cycling!!9) HygieneJapan is quite particular about hygiene. They like to be clean and not sweaty. So much so that they will take countless showers a day just to stay fresh. However, they do not really believe in covering up body odor with the use of deodorant, hence the countless showers. So finding deodorant that is large and good quality is pointless. When you do find it, the quality is poor, the size is small, and it is very expensive. This bottle is a 40ml bottle and it cost me about ¥600!! That is three times as much as I would pay in my own native country!8) Hand WashingLet's stick with the hygiene. Hand washing is a bit of a palaver in this country. Any high end bathroom in Japan will always have soap and paper towels. However, don't let yourself get caught short. If you are out and about using a public bathroom, then the chances of you finding a sink with handsoap and paper towels is virtually zero. They like to keep the trash down, and they will not provide it. Most Japanese people are accustomed to taking their own hand towels to dry their hands, but no soap. It is a little bit of a problem - in my opinion - that is how bugs are spread around. Even alcoholic hand gel can be hard to come by.7) No Garbage Cans!This is more irritating than anything. The lack of garbage cans on the street can be a big pain. It is logical as to why it is done, but that means you can be carrying it around all day with you, if you can't find one. All convenience stores, parks, and train stations have them, but you will not find any on the street.6) Small ApartmentsDon't ever be deceived by a picture of an apartment in Japan. It is a lie. Most apartment (in particular the ones in the city) are small, pokey, and over priced with a severe lack of storage space. You are better off living just outside of the city, even if that means a longer commuting route. Small utility area.This was my first ever kitchen here. It was smaller than my current kitchen. However, this apartment was 24 square metres with a high ceiling. It also cost ¥56,000. This was taken the same day I moved into my current place. It is 21 square metre and costs ¥85,000 without bills.This was my first bedroom. It is called a loft. The plus side to this was that my living area was big.My living and sleeping area now. I first lived in a Leo Palace 21. It was a company apartment, but I got lucky with the size. It taught me a lot about apartments in Japan. Check out my video tour. 5) ServiceIt is sure great to have a nice service, but there is too much formality to the service here, and everything takes so long. I am someone who really values my time. So I would rather not be asked if I have this or that, and do I want this or that. I know they are paid to do this, but it is due to this that I prefer to do my gift wrapping at home.4) AllergiesCatering for allergies is small here. Especially lactose intolerant. You have to really hunt for allergen specific foods. Especially when there are no symbols on it.3) Abandoned Items from Store ClerksThe shopping isles are small in Japan. One of the things that is really bad is how things are just left blocking the way. You want to pick up your packet of noodles, but you can't get to it because there is a cart full of boxes of heavy tins in the way. You aren't allowed to move it because of health and safety and the attendant, who is supposed to be manning the cart, is out of sight. I nearly became a cropper in the ¥100 shop once, because the clerk left a step ladder out of my field of vision. 2) Mobile / Cell PhonesJapanese people love their gadgets. They always have to be up to date on the latest gadget. This includes their communication device. It makes the bad list, because they are so engrossed in their phones and social media that they forget where they are. They walk around head down in their phone. They meet for dinner, but don't talk and just play on their phones. Social media is killing socialization here. 1) Commuting TrainsThis could very well make the ugly list too. The trains are effiecent yes, but at the price of stuffing too many people on a train. They hire people to push people onto crowded trains at the risk of health and safety. One of the funniest things I have seen was when I was on a jammed packed midnight train. The alarm rings to announce the train was leaving, and this man ran down and tried to jump onto the train instead of waiting for the next one. The wall of people was so great that he bounced backwards and fell over. Being British, I laughed. I couldn't stop. My other half was whispering in my ear to stop laughing, and that just made me worse.Another dislike about trains that I have here, is that people are desperate to be on their phones that they wedge their heads down between the shoulders of commuters and use those shoulders to steady themselves.One of the funniest things about catching a train in Japan is how they all line up in an orderly fashion waiting for the train. Then (especially if it is the first station) as soon as the door opens they don't give the passengers much chance to elite when they run and push people out of the way to get a seat. They sit down, head straight in the phone, and act like they didn't do it. I have seen people who were at the back of the queue suddenly run forward and jump in just to get a seat.So that is the bad covered. What about the ugly?
smallbigjapan