USER BLOG
Join the best expat community of Japan. Now!
Share your Japan experience

Create blogs/Join the Q&A

Earn points and get rewards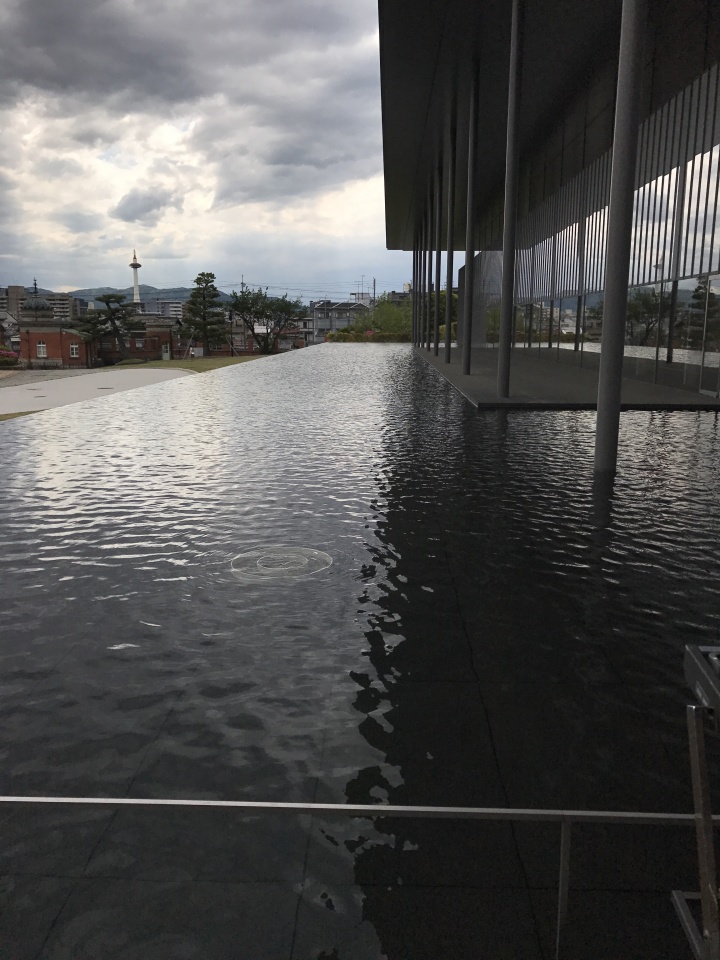 KAIHŌ YŪSHŌ-KYOTO NATIONAL MUSEUM
A week ago I decided to go to see the exhibition of the famous Japanese artist Kaihō Yushō at the Kyoto National Museum. If you're thinking 'Who's this artist...?'Kaihō Yūshō was a Japanese painter of the Azuchi–Momoyama period. He was one of the most famous and important Japanese artists of this period. His Kanō-style screen paintings are notable for their graceful lines and brilliant colour harmonies, qualities that influenced later artists.It was a great surprise! It was the first time for me to see paintings of that period.I paid 1500¥ but they were willingly spent, the museum is very spacious and the paintings were wordenful.The exhibition celebrated the Kyoto National Museum's 120th anniversary with a showcase of 70 of Kaiho's works, including new discoveries, historical documents and a room dedicated to his paintings of dragons. There also was a room dedicated to the visitors and we could paint with traditional brushes and see how difficult it is to draw perfect lines that emanate the right depth and dynamism. It was a beautiful experience and I highly recommend that museum that always offer amazing exhibitions.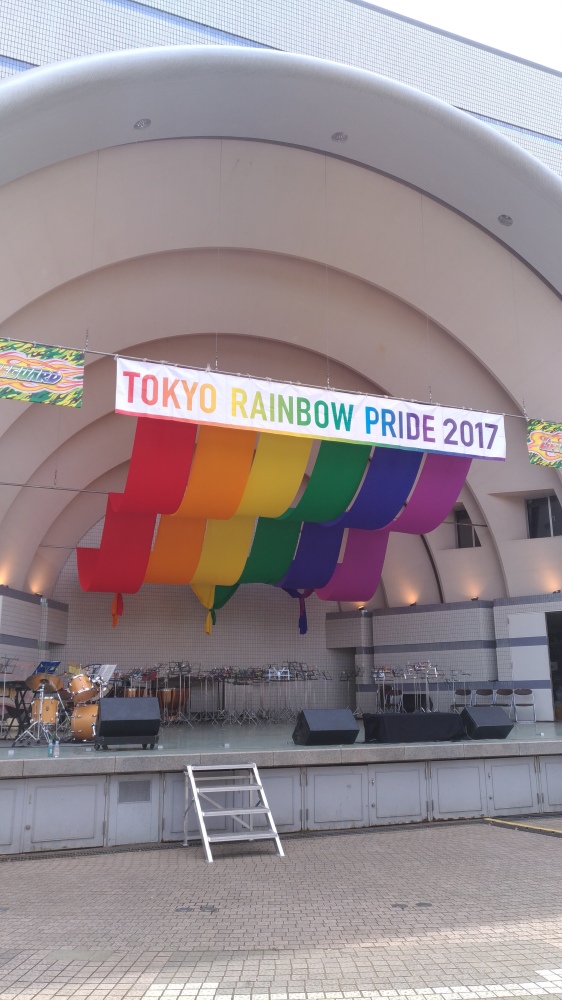 Tokyo Rainbow Pride 2017
I've always wanted to see what goes in a Rainbow Pride event. I actually didn't expect it but they have it here in Tokyo and its not even their first!During the Golden week, we looked up for interesting places to go and things to do that wouldn't cost us much. I found out that Tokyo was having their Rainbow Pride event which already started at that time. Ive read that the last day of the event will have a Pride Parade and we figured we wouldnt want to miss it before the long holiday ends.There were various artists invited to perform during the event but we werent able to stay that long to witness it. The stage looked very festive along with the different interactive and informative booths available during the event.Some booths also gave out free tattoo stickers which they put on the spot for you!We werent able to catch the parade in the morning but we were able to witness a short one in the afternoon.Our goody bags included bar pins, fans, tattoos and flyers from the various booths that represented different countries and organizations. They not only seek to inform and educate others about LGBTs in Japan but also to offer help and support for them.It was definitely an event that not only celebrated the LGBT Community but it was also about being proud of oneself. It was an experience that embraced uniqueness and diversity, and most of all celebrated the gift of life, friends and being part of a community.
RedhairedAlice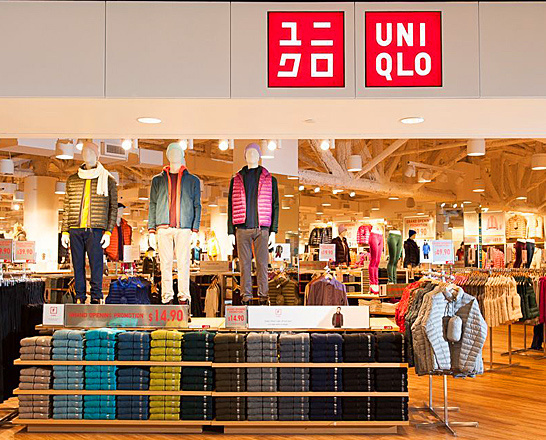 THINGS TO KNOW ABOUT JAPANESE FASHION!
In Japan one of the first things that you can notice how well everyone here is dressed.There is a certain refined quality to Japanese street fashion, despite the fact that it is very similar to its western counterparts.Many classic western fashion brands are available in Japan, such as H&M, Zara, Nike, Forever 21, along with higher-end brands such as Armani, Louis Vuitton and Ray Ban. Of course, the Japan-original brands and fashion are still selling a western style, as the typical western dress-code has been dominant globally for a long time, but these brands seem to sell earthier tones which rings through to the basis of natural beauty in Japanese culture; embracing natural imperfections as a beautiful occurrence, founded in the deep animism of Japanese culture.Perhaps the most famous Japanese clothing brand is UniQlo. UniQlo is very cheap, very diverse in products, and quite common. It is the IKEA of clothes. . Perhaps the words I would use to best describe the brand are "neat" and "subtle". Everything for sale feels very presentable, yet quite relaxed. UniQlo even offers to tailor the garments to assure that they fit, which is a step far beyond most western counterparts.There is a sister company to UniQlo known as GU. GU is generally cheaper for the most part, and many designs are very similar. Perhaps the only downside is that I have been told that the quality is not as high. The two stores are often sat side by side, and so a comparison between the two regarding price and durability should be quite easy.I was also recommended to try Urban Research, and it was really nice. If you plan to really just splash out on Japanese fashion, then stores such as Urban Research will be perfect for you; these places have a great balance of elegance and local style, not dissimilar to a Japanese version of American Apparel.Another thing that changes the sense of style is the injection of traditional clothesin Japanese fashion. In many cities –especially Kyoto – you will see people wearing hyper-Japanese Yukata and Kimonos (robes) throughout the year, and they will shuffle through the street on their Geta (wooden sandals), but these clothes don't really mix too well with western fashion, and so it is a general choice of wearing fully traditional robes, or wearing something else.However, there are still a couple of traditional Japanese fashion clothing items that will change up the style entirely. That includes Tabi (socks with toes), Jika Tabi (boots with a toe space) and Hakama (broad-legged work trousers). Though these were once the sign of field-workers and labourers, and are still worn diligently by both, there seems to have been a fairly recent revival in their popularity, especially with Hakama, which I have often mistaken for a skirt at a long distance. They are unisex, and somehow have a strong masculine aspect in the shape and connotations of laborious jobs, yet an equally feminine sense in the flowing, skirt-like material. For women, I have noticed a stronger sense of using earthy or pastel colours, while men seem to go with blacks, blues etc...From personal experience, the best option for shopping has been re-use stores. These second-hand shops are much more likely to have the correct size for things such as trousers and shoes, as other gaijin sell them as they move around the country.Like in the west, re-use retro is very fashionable, and you will see many people wearing vintage denim, American university sweaters or letterman jackets.The odd thing about the second-hand shops is the price range. One store may sell something for 300 yen, and the same store in another city may have it for 1,500 yen. This probably depends greatly on the general price of the city itself. This is a case where hunting around can really save you some money.Shopping in Japan also includes very specific stores for certain fashion items. Want a hat? Go to the hat store. Want a handbag? Go to the handbag store.On the topic of handbags, you may notice a lot of men carrying what may generally be perceived to be a handbag in the west. Even the relatively masculine guys will carry them, and it may seem a bit odd, but I imagine that they are generally quite useful. However, I think it is unlikely that this fashion will be spreading to the rest of the world anytime soon.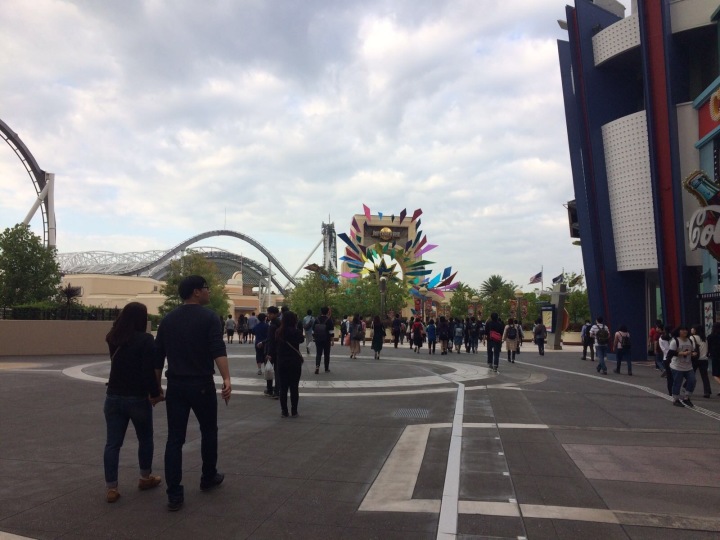 UNIVERSAL STUDIOS
Universal Studios is an amusement park located here in Japan, Osaka. Is easily accessible by train so u won't become crazy to find that because the train will take you exactly at the place. The ticket is not that cheap but if you want to visit Osaka I recommend you this place. Is amazing and if you like Harry Potter... oh my.. You really have to visit it! It's a place for children but also for adults, there are an infinite variety of games, from Jurassic park to Minions World, to Hello kitty's world but also things like Horror movies and horror games, The Wizarding world of Harry Potter.. (my favorite) etc...Entertainment is ensured, there are shows at every hour in every part of the park, parades on the streets and the staff is always present to help you.I loved this place but if you want to go I advice you to go there one hour before the opening because is always full of people, and if you can, go on week-days so there will be fewer people in line...!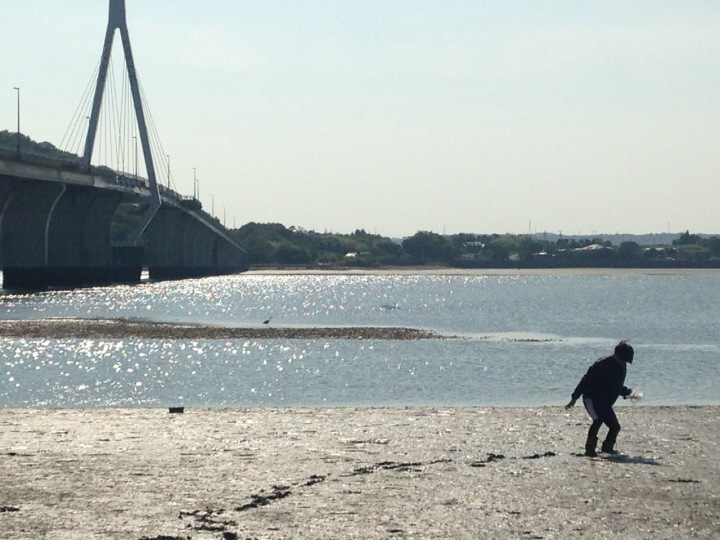 How to prepare for Spring in Japan?
Spring in JAPAN!Finally the spring has arrived in Japan with the sakura blooming everywhere. Most of the foreigners like the spring of Japan. But have you prepared to celebrate it effectively? Here is some good tips for the foreigners:1. First of all, you have to wear the spring fashion dress. Mostly the light color dress are considered as spring dress in Japan.2. Use light bags.3. Use light shoes.4. Eat 'Haru Yasai".5. Do not wear heavy dress anymore (Winter is over!)6. Well, you have to use umbrella sometimes but not like rainy season or hotted summer. So use light umbrella.7. Start outing and outdoor activities including lunch at outside of your dining room.8. Change your hairstyle as spring comes.9. Prepare for the coming summer and ready to go to beach.10. Finally, try to reduce your body weight at least 2kg/month from now to Summer!
azi
The Punk/Lolita/VK Shops of Sendai
One of the first weird but cool and so very Japanese things my friends fell in love with in college was Gothic Lolita fashion. This trend/lifestyle choice started a while back and you can learn more about the history here. There's even a wikihow on how to be a lolita here. There are a few variations of the Lolita theme, but the vast majority come with extremely detailed and expensive clothing and accessories. There are plenty of shops, first hand and second, for any style of lolita in Tokyo or Osaka. Sendai is not so big and offers significantly fewer options, but they do still exist here, mostly clustered together on the seventh floor of the Forus building, walking distance from Sendai station. Just walk down the arcade until it dead-ends at Sun Mall Ichibancho and turn right. Forus is on the right before you get to the Disney Store. Take the escalator up and get off when you see "Gothic Lolita * Sports" sign on the seventh floor. As amusing as it sounds, this isn't the floor for displays of Gothic Lolita Sportsmanship (Pretentious petty-coat fluffing? 50 yard Scowl? Delicate field hockey in painful footwear?) but the sign is an accurate description of the floor's contents as a sporting goods shop takes up half of the floor. On the other half you can find Angelic Pretty, Alice and the Pirates, and KERA Style shop in addition to a small Doc Martens store front. There are also wigs and alterations available for the discerning customer. The first thing you see is the media shop, which usually has the most recent copies of the Gothic Lolita Bible, a bi-yearly seasonal style guide for the lolita, complete with sewing patterns for a few select pieces every month. Also, this place sometimes holds in-store events for current Visual Kei artists and other similar genres sold in the store. If you're looking for the lolita outfit of your dreams or just wanting to window shop, this is one of the more peculiar but fun areas of Sendai in which to do it. Serious budget-conscious lolitas in the area also know of several small lolita-specific resale shops, though they still tend to be a bit pricey for some budgets, including my own. The frilly and fun things I find these days are far closer to the station, on the sixth floor of the building once known as Sakurano. The company went under earlier this year and took with it access to one of my very favorite shops in Japan-- Ozzonste. This was the store on the second floor, before Sakurano died. Ozzonste isn't strictly lolita but does work some nice details into some fun and well-made garments, usually with fabric stretchy enough to accommodate a larger American woman like myself. I can't wear everything they make but the stuff I can makes me feel so very cool and frequently can be paired with more plain clothes to make a cool outfit that doesn't scream VK/PUNK/GOTH/WEIRDO (not that there is anything wrong with any of those things-- I love those things, but I don't have the bravery, budget, or wardrobe to wear them every day). So for the more tame among us, this isn't a bad brand. Unfortunately, I haven't been financially capable of shopping at this location in years, though I always found the window shopping to be inspiring. Instead, I go up to the floor dedicated to second hand clothing and hunt. Scouring for badass clothing is actually one of my favorite past-times in Japan. If my daughter is stroller-bound and asleep, I can kill more than an hour looking through all the women's sections for anything with a brand-name I like. On this specific trip, I bought one beautiful Ozzonste top (regular retail: way over $100. BookOff Price: less than 2000 yen) and a really cool h.Naoto shirt for a friend back home...no really. That is way too badass for my housewife-life. There are several brands that specialize in classic Lolita including Angelic Pretty, Baby The Stars Shine Bright, and Alice and the Pirates. I've known some to wear the latter few in combination, but generally all to the full-lolita ensemble. These are not things you can just pair with your jeans, generally. You will find them at the name brand stops, the lolita resale shops, and very rarely at BookOff. My favorite designer, H.Naoto, might use some of the frill and flare from lolita for some of his brands but generally tends more toward the goth-androgenous VK side of things. Hell Cat Punks offers similar clubbing options edging toward the punk side, if you're planning on attending many hardcore live performances. Both of these sometimes find their way into the KERA shop in Forus or BookOff. In the meantime, here is my purchase in action, completing an outfit I didn't know I needed or had. For anyone not believing that little green top can fit anyone above a US size 12, here's proof! So now you've seen that stretchy Ozzonste tops can fit people outside Japan's concept of normal sizes, but you may still be thinking, "Didn't you say something about jeans? Could you really wear that with jeans?" And I would tell you no, that this top really is more of a theatrical piece in my opinion. That said, I do have a few pieces from this brand that can be added together, even with red high-wasted mom-jeans.Still theatrical, still dramatic, but not as much as a full ensemble of similarly designed clothing, which might feel like overkill.How do you adapt interesting Japanese trends to your lifestyle?
JTsuzuki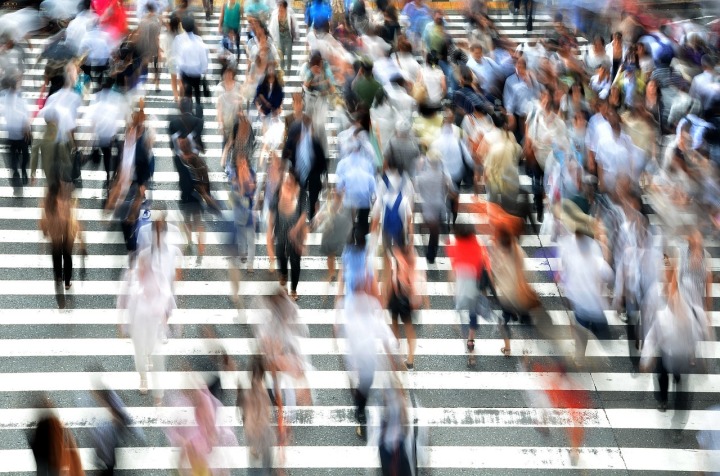 Should I be bothered to dress up?
As a tourist, I always think being in Japan is like a treat for my senses. There are so many beautiful sceneries, things and people to enjoy and see. Everything is so merticulate and nice, things are always elegantly arranged and packaged, including the people. Upon moving here, I soon realize that beauty comes with a price. Let me give you a scenario.You wake up in the morning craving for that hot cup of coffee, you stumble to the fridge and realize there is no milk, so what do you do? Back home, I wouldn't think twice before I head out to the nearest supermarket to get some milk, even if i had just only brushed my teeth. But I am now in Japan, it's a problem bigger than not having milk for the coffee. Appearing in public without decent effort put into styling is a big NO NO.Of course Japan is a fashion capital but this is the reason why not being dressed is unacceptable. I remember I did some work in Japan previously trying to understand the perception of beauty in this country. Shocking as we were, thing such as appearing in public without make-up is a statement of disrespect for others around you. The word they used was "inconveniencing others". Of course being Japanese, the last thing to want to do is to "inconvenience" others by seeing your bare face and rouge styling.No matter what look or style you see on people outside, be assured that it is considered. Even if the person looked like he/she just dropped out of bed, that's a deliberate styling decision. The minimum effort is still a black suit and leather shoes. The last resort to a bare face would at least be a mask, hiding the obscenity from others.As I live my life here, I too try not to make people uncomfortable, so simple things like preparing to go to school to pick my kids up is becoming to be like a fashion crisis. I had brought my visiting friends to pick up my kids a couple of times. Without fail, my friends would ask me if the other mums were models, because the scene looked like a fashion show. Imagine my agony, I just want to get my kids into school on time after the morning craze and quickly bring them home after school so I can make dinner and get them in bed on time. Where do I find the means to curate what I wear and look like I am going shopping in Ginza?I don't know if it's the air or the water, but it seem so easy for most of the locals here to be stylishly dressed. Have they mugged the monthly fashion magazines so they can just effortlessly throw together their outfit and look worthy or its just genetics? The other things is where do they find time to shop or think about what to wear? I am baffled.Any tips, anyone?
mica