USER BLOG
Join the best expat community of Japan. Now!
Share your Japan experience

Create blogs/Join the Q&A

Earn points and get rewards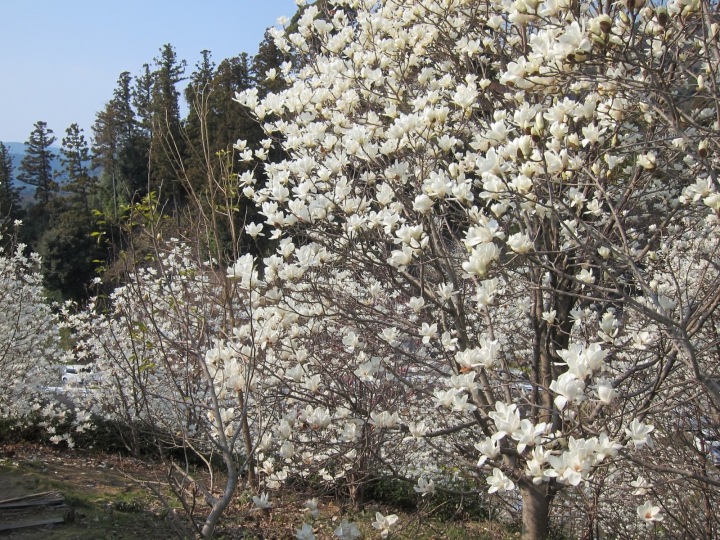 Magnolia festival in Fujieda (Shizuoka)
It is the beginning of spring and you can find everywhere plum blossom and cherry blossom. But there is another very beautiful flower you can find around whole Japan. The very beautiful magnolia in white or pink. During my trip to Shizuoka I used the good weather to visit a magnolia festival. Southwest of Fujieda (Shizuoka) you can find the Jurinji shrine, which is a very small cute shrine. But the main attraction is the small hill next to the shrine. You can find many beautiful magnolia in white in pink there. It is like an ocean of white flowers. I´ve never seen so many white magnolia before. So I was very happy and enjoyed it very much.There is a small way around the hill where you can enjoy the flowers and also you will have a beautiful view over the city. If you are close to Shizuoka, I recommend to take a small stop there!
Crazydeath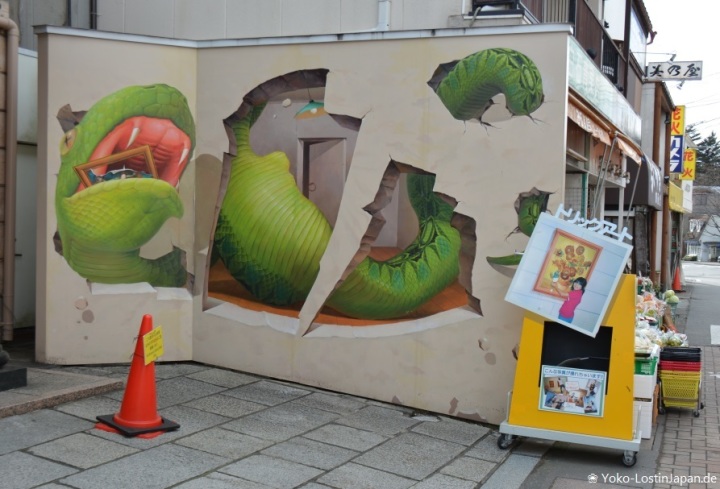 Cool Japan: Taking Awesome Photos with Trick Art
Japan is a country with many amazing things. Not only because of this more and more tourists come to Japan every year. They want to experience the traditional and modern specialties on their trips. One of these modern facilities is appearing in more and more cities in Japan: Trick Art Museums. Isn't it cool to take some awesome photos on your trip? Here we go! Trick Art Museums are a perfect combination of art and amusement. The two-dimensional paintings in these facilities are created with an optical illusion technique which will make them look like 3D art. The human instinct normally wants to judge and observe things as they are, but trick art makes this complicated. On the first view of photos taken with trick art, the brain can't decide if you are really touching a giraffe or are close to being eaten by a shark, because they look so realistic (if you are a good actor). So the art work can lead the brain to make mistaken judgments about what the eye observes. Isn't this amazing? While visiting a Trick Art Museum you can experience many art works with this effect. Furthermore, some pictures will be seen in a different way if you change the angles of view. You should try it out and will definitely be impressed. Some other works have a hidden puzzle – for example finding animals in a landscape or guessing what will be seen in the lamp reflected from the table when you turn off the light. Our brain can make amazing things, you just need the chance to find this out. You can experience the illusion in a magical room which makes one of you look bigger or smaller. Or maybe let your friend look like your mirror image. The imagination knows no limits. Mainly the Trick Art Museums are split into several areas, so you can experience more than one topic at each facility. They all have their unique art works, however some might be similar. So, even if you visit more than one Trick Art Museum in Japan, you can always find something new. Normally, you will find a description to all art works in Japanese, English and sometimes Chinese. Some of these also include a sample picture with a pose you could make. However, you are free to choose whatever you want. Also, staff members are really helpful and teach you about the right angle for taking the perfect photo. If you want to visit a Trick Art Museum make sure you go there in a group, at least two people, so one can take the photo and the other one can pose. If it is not so crowded, staff members can help you, but it is recommended to take the photos by yourself. So don't forget your camera or smartphone. The entrance fee varies between the locations, but mostly you have to pay 700 ~ 1300 Yen for adults. Students until middle-school-age pay a bit les and children up to three years are free of charge. Some Trick Art Museums in Japan Because the most tourists come to Tokyo, the easiest to reach would be the Tokyo Trick Art Museum in Odaiba. You will find it in Decks Tokyo Beach Island Mall on 4th floor. Enjoy taking photos at the Edo Area or meet Japanese monsters at the Haunted Mansion. At the Trick Art Gallery you can find art work with animals, but also parodies of famous masterpieces. Just opened in September 2016, the Yokohama Trick Art Cruise is a new highlight of your visit to the harbor city. For sure, most of the art works inside have a harbor-theme. You can sit on a sofa with a seal, steal the treasure of a skeleton pirate, and go diving. There is a jungle area, too. The location inside the Yokohama Landmark Plaza is a good one, because it is just next to popular shops such as the Pokemon Center, JUMP Shop und Ghibli Store. Another museum is the Takao Trick Art Museum located at the foot of Mr. Takao close to Takaosanguchi Station. It already opened back in 1996 in the west of Tokyo which makes it one of the oldest Trick Art Museums. Here you can find a lot of Egypt-themed art works. Take cool photos at the Floating Palace or with animals at the Nature Park of Pharaoh. After or before your visit to Trick Art Museum Takao you can enjoy the nature of the mountain area. The Trick Art Pia Nikko is the largest site of these kinds of museums in Japan. It is divided into different corners including objects from famous world paintings and sculptures. You have the chance to take photos in a waterless aquarium, a cage-less zoo or inside an Egypt-themed area. Furthermore the Trick Art Pia Nikko is located close to the famous theme park Edo Wonderland. Here I have a list of Trick Art Museums in Japan Tokyo Trick Art Museum (Odaiba) Trick Art Museum Mount Takao (Tokyo) Yokohama Trick Art CruiseArtrick Museum Yokohama Daska Trick Art Museum Atami Trick Art Museum Kyu-Karuizawa Trick Art Pia NikkoYufuin Trick Art Meikyukan Museum (Oita) Nasu Trick Art Pia (Tochigi) Trick Art Museum NagoyaTrick Art Museum Matsushima
YokoLostinJapan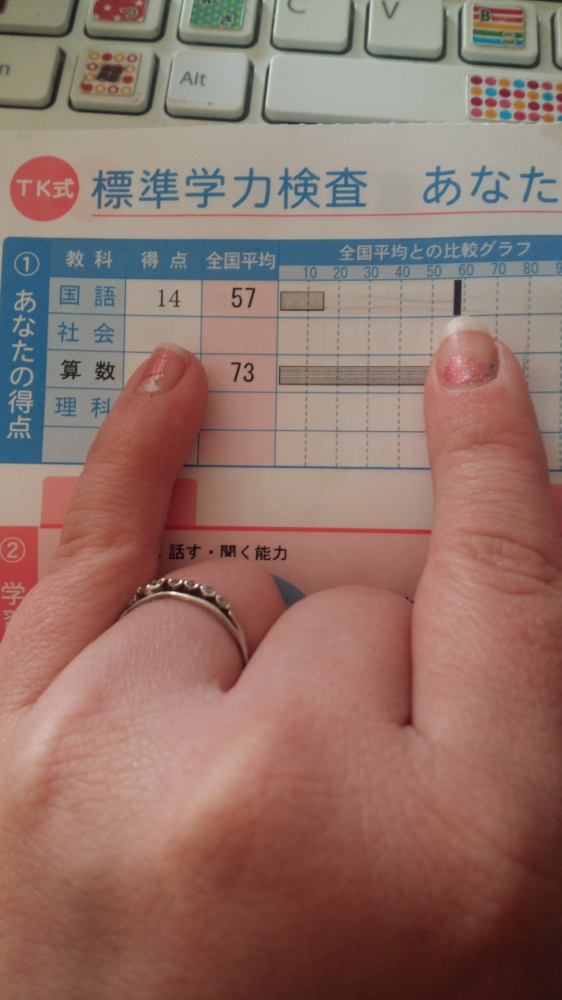 Are you above average at Japanese?
For all of you worried about your Japanese language skills, don't worry too much. Apparently even native Japanese aren't all that great at Japanese tests. My daughters who are in 2nd and 3rd grade came back yesterday with their national test scores. It gives a lovely bar graph, so they can see where they line up on the national average. Ignoring the fact that my 3rd grader received a 14 percent on her "kokugo" (Japanese) portion of the test, even other Japanese kids don't seem to be doing too hot. The national average is 57%! That's just barely above half of the questions correct. This wouldn't be considered a passing grade in the states.So if you are still struggling with the JLPT, know that the struggle is real! Even for kids growing up with the language.
edthethe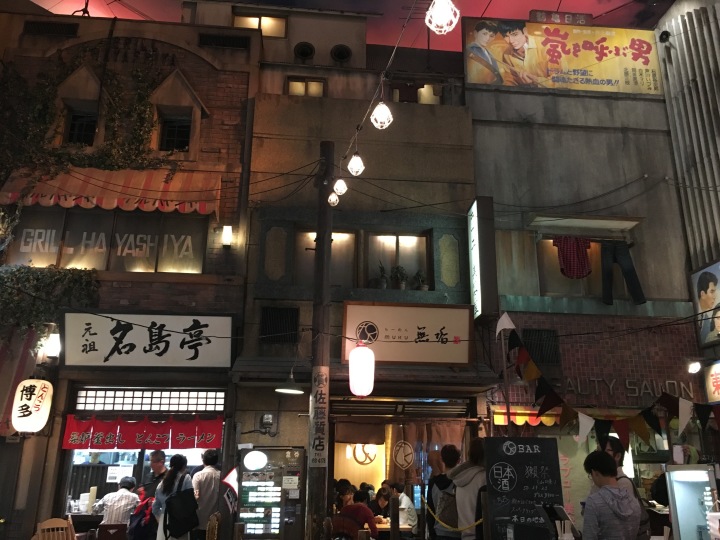 Shin-Yokohama Ramen Museum
If you are keen on or have a chance to drop in Yokohama, you may want to give this place a go. However, for those who are not so interest in ramen or Japanese cuisines, this place will disappoint you a little bit. I think most of you guys have heard about the Ramen Museum in Yokohama at least once and those who fell in love with Japanese culture, must have looked up for information about this place. Nevertheless, photos on Internet may deceive you. I was also lured in because of the photos on the official page which show that the place is spacious and full of surprise to explore but in fact, it is kind of small and the tour around the museum in just 20 minutes. Despite of its size, the location is not bad at all. The museum comprises of three floors. The entrance is located on the top floor. Going through the entrance, you will find an exhibition area explaining about the origin, development and diversity between regions of ramen. Of course, English version is available and the explanation is significantly detailed which I think will attract ramen-lovers. Different types of stocks and noodles are also paraphrased. Next to this is the souvenir shop selling ramen-inspired merchandises. Instant ramen and instant stock can also be found here. Downstairs is the where the ramen restaurants located. The overall area was decorated to replicate the streets of Japan in 1958 when ramen was first invented. The founders of the museum must have gone into great length to recapture this nostalgic atmosphere. No detail is neglected and the chosen music really makes you feel like wondering in a 1950s town. I didn't dine in any of these restaurants but I saw there were dozens of Japanese having meals here so the quality of food is okie. Then, if you are fond of ramen or Japanese noodles in general, just drop in the place. Here is the official website of Shin-Yokohama Ramen Museum: http://www.raumen.co.jp/english/You can find the location and ways to access on the page.
Berry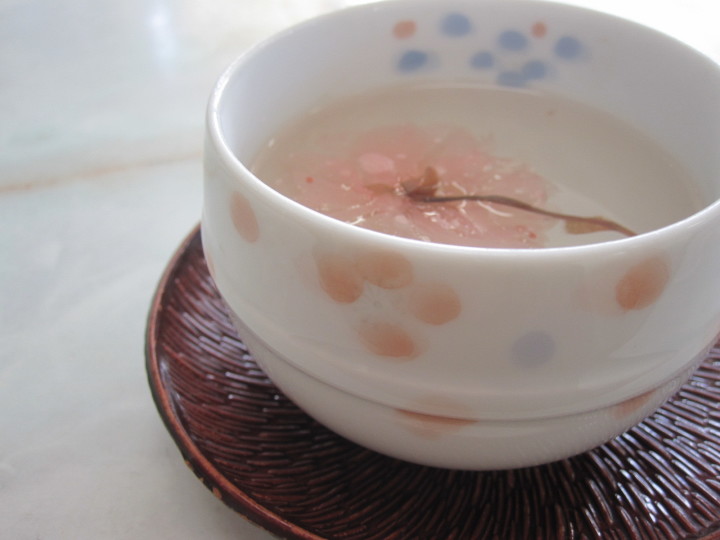 Celebration Sakura Tea
It's that time of year again in Japan. There are buds on the trees, students are finishing up testing, and there is a buzz of anticipation for the end of the school year. Graduation for some of the high school has even already passed. But for most schools that is what everyone is waiting for. This year, for me, will be the first time I won't be attending two or more graduations and the first time in 6 years I won't be given that tiny cup of salty flowery tea. The first year I was served it, I thought how gorgeous! It must taste divine. But alas...it's actually kinda gross. Just salty water. And yet I really enjoyed it that first year. I thought it cool how the flowers were pickled and preserved, giving it the salty taste. The other teachers begrudgingly sipped theirs, waiting for the ceremonies to begin. There was a bit of bittersweet in that salty cup. My first group of students were graduating and I probably would never see them again, but I was very proud of them. The following year was also joyful and yet a bit sad, as I said farewell. Then, as teaching started to drag on, and the wear and tear of trying to be cheerful in a toxic environment began to drag me down, that celebratory cup of tea started to turn from bittersweet and salty, to just sour and salty. Another year I would need to adjust to new teachers. Another year I would have to deal with not feeling very fulfilled at my job. My favorite students were leaving and my favorite teachers were switching schools. I didn't want that cup of tea to come. But it came, and for utter lack of irony, my tea somehow represented exactly how I felt that spring, nothing but twigs. I got the dregs of the pot, or at least the last of the bits from the jar. My cup of tea was a disappointment without it's beauty. That was also the year I realized why many of the teachers appreciated that cup of tea. Starting the next year would be blossoms on the trees, new students faces and plenty of opportunities to make a difference. That tea was from the blooms of the past, still giving hope and reminding us that it's not the end, just the end of the year. It's a celebration, but a very salty one.
edthethe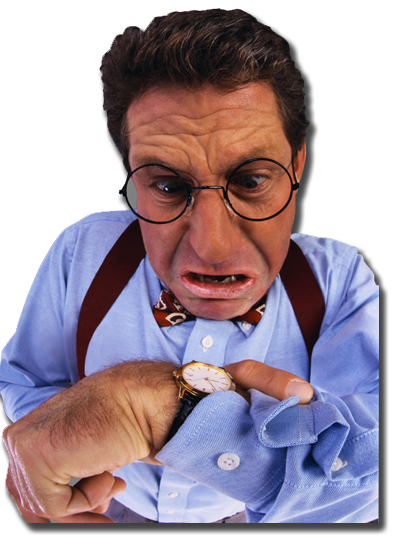 The Adventures of Banana Teacher 05 - Last Minute Laments
The Japanese are known for their punctuality. The trains come at exactly the time they say they will and leave exactly when they say they will. If you have a meeting scheduled at 9:00, it's going to start at 9:00 and if you aren't ready to start at 9:00, you're considered late even if you are in the room. So, why is it that (at least at my school), I'm always being told about events at the last possible minute. This morning I was asked to prepare a presentation about Hina Matsuri. In English. 10 minutes before it was to start. I frantically printed off a Wikipedia page, but I don't think I completely pulled it off. I don't know anything about Hina Matsuri except that it involves dolls. I don't mind doing presentations like these, but I wish I had more time to prepare. This isn't the first time that this has happened. It occurs frequently and even though I've talked with the staff about giving more notice, it doesn't seem to work. Is this a Japanese thing or is it just at my school? I frequently look like this...
Aluma

The Adventures of Banana Teacher- 03 Boss Queen
One of the most rewarding things about living and teaching in Japan is seeing how much progress your students are making and how proud they get when the can communicate with you effectively. With that being said, there are...times... when things don't quite make sense or words that you don't normally use every day are thrust at you with so much enthusiastic force that it makes you pause a bit. Here are some of my favorite phrases that my students have come up with.1. "It's 3 hot outside."It was a hot summer day and my students were changing from their swim clothes into their uniforms. I made the comment, "It's too hot today," while wiping the perspiration from my brow. My quietest student Ko-kun looked up at me with a deadpan face and said, "No Banana-teacher. It's 3 hot today."2. "My an*s hurts."One of the requrements for my upper level students is to write a weekly journal. I let them choose whatever topic they want. This gives them an opportunity to tell me things that they normally don't have time to tell me in class. Ma-chan decided that for her weekly journal she would tell me in vivid detail that, "My an*s hurts because I diarrheaed all night." It was definitely unexpected.3. "You are a boss queen."I was reading a story to my kindergarten class when the word "boss" came up. I explained to them what a boss was and how it is an important job. Yu-chan looks at me and says, "Banana teacher, you are a boss queen." Yes, yes I am Yu-chan.crown + power suit = boss queenSituations like these always add a little extra fun to my day. Have your students ever said any interesting phrases?
Aluma